The Audi R8 works with the Audi's Quattro all-wheel drive and has remained notable for its alluring craftsmanship and impressive technology.
Like many Audi cars, the Audi R8 doesn't have many issues except for the suspension failure and the defects of a few other components, which we discuss in this article.
We also look at its resale value to give you more insights into its worth.
Check: The best and worst years for Audi R8.
1. Premature Suspension Failure
The suspension system of the Audi R8 has remained an area of concern for most owners. A major cause of their complaints is how the magnetic shocks leak prematurely, leaving the handling of the vehicle unstable and unsafe.
The magnetic shock is a unique automobile suspension that works with magnetically controlled dampers for a more adaptive ride. Unlike several other suspension systems, it has no mechanical parts that could wear out.
However, many Audi R8 owners have complained about the failure of this suspension in their rides.
It is important to note that, through excessive use or aging, the magnetic struts could start to leak, especially when there are worn seals or cracks around them. A leak in these shocks would definitely throw the vehicle off balance.
As noted by a concerned owner on Car Complaints,
My rear shocks have failed in such a way as to make handling unpredictable and unsafe to drive. This is the 2nd such time they have failed in the same manner in under 45,000 miles.

The fronts are also leaking but haven't completely failed as of yet.
Another notable complaint goes thus:
I had a shock failure recently while driving the car on the highway. Luckily, I was able to avoid a very serious accident.

This matter was due to a known issue of Audi's leaking magnetic shocks that have been a concern for 2008–2010 models with a magnetic ride suspension as per master Audi service technicians.

Source: Car Complaints
Mind you, aside from the magnetic shocks, the lower rear wishbones could also become weary and fail over time.
When this happens, you'd likely experience rattling and rumbling noise, instability of the vehicle, and creaking sound, especially when making turns.
Also, did you know that the Audi R8 is among the sports cars with cooled seats?
2. Bearing Failure, Notable With Most V8 Engines
The initial models of the Audi R8 4.2 coupe work with a V8 engine while the R8 5.2 coupe runs with a V10 engine. A notable weakness of some V8 engines is their bearing failures.
When this happens, you could see signs like oil lines rust, excessive vibration, and unusual noises.
Bearing failures could happen when the bearing materials are not strong enough to withstand the regular pressure in the engine units.
In other ways, it happens as a result of a lack of adequate lubrication, causing direct contact with the engine's metal components.
Also, constant use of wrong lubrication could also hasten the failure of the bearings.
Because the Audi R8 is a fast car, it could be prone to bearing problems. Also, the Audi R8 finds its place among sports cars with great visibility.
3. Pricey Replacement Parts
According to RepairPal, the annual maintenance cost of an Audi R8 is $1,123. This is largely dependent on the age, mileage, and location where the car is being used.
You may argue that the annual cost is just on the average side. However, Edmunds quotes a 5-year maintenance cost for the 2018 Audi R8 to be $18,793.
Moreover, replacing the lower rear wishbone of the car could cost around $3,700, and the clutch around $4,300. For the leaking magnetic shocks, changing each could also cost around $985, and this all depends on your location.
General Pros and Cons of the Audi R8
The Audi R8 has a few notable advantages and downsides that you might also want to consider. Check them below.
Pros
Audi R8 offers athletic handling
It has a well-crafted interior
It comes with an attractive exterior design
Its acceleration is quite remarkable
Cons
It has a limited cargo space
Audi R8 has a high starting price
The car offers only a few driver assistance features
Check also: 250 great names for your Audi car.
What Do the Reviews Say?
Audi has remained notable for being consistent in the production of their vehicles. Unlike several other automakers, hardly will you find many models of an Audi car to be defective or full of defects.
Fortunately, for most Audi enthusiasts, the Audi R8 is one such car.
Mind you, the Audi R8 is a popular and highly-rated car and boasts raving reviews from critics.
In fact, US News rates the 2023 Audi R8 #2 out of 13 Luxury Sports Cars.
When it comes to the R8, there really aren't any years you need to avoid. The R8 has a reputation for being one of the most consistent releases ever, so that even the early years with the new model still had an impressive performance and high consumer ratings.

Source: Copilot Search
Many people may not covet the car because of its high price tag. But, being Audi's flagship supercar, we can't expect any lesser.
R8s have a bit of a bad rep amongst the supercar cognoscenti. Many can't get beyond the badge, take a look at the price and head to more established makes and models.

And I get that; not everyone wants their supercar to be an everyday all-rounder or have a three-door hatchback as a family member.

Source: Evo
This car takes great pride in the Audi Quattro drive system, which helps bolster its zippy acceleration.
Thanks to its sophisticated aerodynamics and air splitting shape, and bolstered by the award-winning Quattro drive systems, the R8 is a sure-footed, competent partner when the throttle is buried and the road gets twisty.

Source: Hot Cars
Based on different reviews, it seems Audi will stop the production of the R8 with the 2023 model. What will follow may be an electric-powered ride.
In 2023, Audi will build its final R8. Its last petrol-engined supercar. Whatever replaces this V10 banshee as Audi's flagship will be stuffed with batteries and powered by electricity.

Source: TopGear
What's the Resale Value for Audi R8?
The Audi R8 comes with a huge starting price. In fact, the MSRP for the 2023 model falls between $158,600 – $209,700. The 2021 model doesn't come any cheaper with an MSRP of $142,700 – $196,700.
However, this car is a great investment, as it holds much of its value, like many other Audi cars.
For the number, CarEdge claims that the Audi R8 will depreciate by 35% after 5 years, with a five-year resale value of $132,185 if its selling price is $203,361.
Mind you, the actual depreciation rate of a car is dependent on how well you maintain it and the mileage it's covered.
That said, check the resale value of different Audi R8 models below.
| | | |
| --- | --- | --- |
| Model | Mileage | Price |
| 2021 Audi R8 5.2 | 6,549 | $167,900 |
| 2020 Audi R8 5.2 | 18,697 | $170,383 |
| 2018 Audi R8 5.2 Plus | 15,378 | $164,500 |
| 2017 Audi R8 5.2 | 22,845 | $138,692 |
| 2015 Audi R8 4.2 | 14,800 | $99,999 |
| 2014 Audi R8 4.2 | 47,688 | $83,888 |
| 2012 Audi R8 5.2 | 18,498 | $100,595 |
| 2011 Audi R8 4.2 | 52,850 | $71,995 |
| 2010 Audi R8 | 39,640 | $75,998 |
| 2009 Audi R8 4.2 | 15,467 | $79,995 |
| 2008 Audi R8 4.2 | 38,713 | $65,988 |
Source: Carfax
Final Thoughts
Unlike many other Audi cars, R8 does not have a huge sales figure in the US. That could be because of its high price, which restricts its ownership to a select few.
Its lesser sales volume could also be the reason why it has few records of consumer complaints over the years. Meanwhile, explore some popular sports cars for girls and why the R8 is featured there.
Check problems for all Audi models.
Sources
Was this article helpful?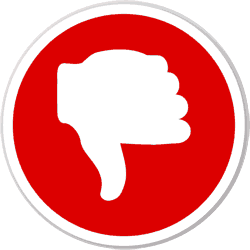 Did you find wrong information or was something missing?
We would love to hear your thoughts! (PS: We read ALL feedback)
ⓘ  The information in this article is based on data from National Highway Traffic Safety Administration (NHTSA) recall reports, consumer complaints submitted to the NHTSA, reliability ratings from J.D. Power, auto review and rating sites such as Edmunds, specialist forums, etc. We analyzed this data to provide insights into the best and worst years for these vehicle models.
---