The Audi Q5 is a five-passenger compact luxury SUV produced by the German luxury automobile company, Audi. It debuted in 2009 as its first model year.
It is known for its refined performance, good build quality, and its remarkable appearance. Little wonder why it is sectioned into the category of luxurious SUVs.
However, as all cars come with their individual strengths and weaknesses, the Audi Q5 is not excluded from this. Jump on this article as you find out the common problems of this model.
1. Leaking and Damaged Sunroofs
A leaking roof was another known problem of the Audi Q5 and it was prevalent in the 2011 to 2017 models.
This problem originated from the build design and quality of the vehicle and, although it might look like a minor issue, it could cause a more serious safety problem in the long run.
It was later identified that the leakage was linked to a defective drain hose connected to the sunroof. 
This leakage from the sunroof drainage system allowed water to penetrate into the foam surrounding the airbag inflator canister.
Apparently, any part of a vehicle affected by water would lead to wearing and corrosion in that compartment.
The damage could result in a fracture of the inflator canister and, in the worst cases, fire fragments into the cabin. Leakage could also result in the total failure of the sunroof motor responsible for opening and closing the roof.
This problem was so widespread that Audi had to call for a recall of models from 2011 to 2015.
In the meantime, they had to advise passengers not to sit in the second row of the car until the problem was totally resolved.
If you use a used model of the Q5, ensure to run a VIN Check on their website to see if your car was affected. Since we're discussing problems, explore the best and worst Audi Q5 years.
2. Excessive Oil Consumption
It is very frustrating to find out that your vehicle consumes oil unreasonably.
Unfortunately, the Audi Q5 models produced between 2010 to 2017, especially the ones with the 2.0-liter turbo engine, have this frustrating oil consumption problem. Interestingly, the Audi Q5 is among the popular compact SUVs with V6 engines.
The primary cause of this problem lies in the pistons. They are basically used for converting the fuel in your vehicle into energy to drive the car forward.
However, the reason for the consumption in the Audi is that there's a minute amount of space that allows oil seeps in around the pistons and into the tanks where it burns and this inevitably leads to a significant oil loss.
This problem could also lead to sudden loss of engine power and was so bad that some owners had to file a lawsuit against Audi.
Some owners stated that they had to replace their engine oil every 3 days and sometimes they had to spend as much as $5,000 on just oil.
It was also noticed that the problem became considerably worse when the car reached 75,000 miles as they had to buy 1 quarter of oil every 3 weeks.
The major way to face this oil consumption problem in the Audi was to replace the whole pistons and even the rod bearings connecting them.
Another important maintenance step is to take your Audi to the dealer to run a consumption test for you, just to know how bad the leakage is. 
3. Airbag Failure
According to most consumer review websites, airbag problems have been a ravaging issue that plagued the Audi Q5. Many owners stated that their airbags failed to deploy when needed.
Some also indicated that their airbags exploded because of some internal faults. This failure could result in damaging the seat belt pre-tensioner as well, which ordinarily helps restrain passengers in their seats.
These problems would inevitably increase the risk of injury in any collision and they had to call the attention of the company.
Thankfully, the complaints led to a recall of these vehicles because they failed to meet the safety standards of NHTSA (National Highway Traffic Safety Administration).
This recall happened in 2018 and it touched the models produced from 2009 to 2012.
Their attention was explicitly targeted at the driver's side frontal airbag that may explode on deployment. They found this issue to be caused by excessive internal pressure.
Unfortunately, due to a shortage of repair parts, owners were left waiting for a long while.
It is always an excellent decision to check your vehicle, especially if it is used to find out if it was affected. Leave the repair to the discretion of the mechanic if there's a problem with your airbags.
Meanwhile, also explore some problems with Audi SUVs.
4. Fuel Leaks
The fuel flange of the Audi is very well susceptible to splitting and leaking fuel and this was the primary cause of the problem. This issue was prevalently found in model years between 2013 to 2017.
The fuel pump flange of a car is a protective rim that keeps the pump in place, especially during hard driving.
Any crack forming on this fuel flange causes fuel to leak, although little, this inconsiderable amount can actually lead to fire risk if they are close to any hot exhaust component.
This problem was noticed because of the smell of fuel inside the vehicle.
It could unsettle any driver to perceive gas while driving. Mechanics were uncertain as to the exact cause of this problem and they came to the conclusion that it was probably the corrosion that may be the cause of the damage.
Thankfully, in 2018, they issued a recall. However, always check if your vehicle was affected by this recall. If it wasn't, ensure that you take the vehicle to the nearest dealer to fix or replace it.
5. Power Steering Failure
This failure showed up mostly in the models produced between 2016 to 2021. A warning sign on the infotainment display often accompanied this failure as it reads "steering malfunction".
Some other owners complained that this failure came up during the cold weather and when driving at high speed. This problem was identified as coming from the steering racks.
Steering racks simply allow your wheels to rotate with ease from side to side when you turn the steering wheels.
Thankfully, some of the failures could be rectified by a software update. Also, if your car is under warranty, any issue will be covered for you.
6. Faulty Timing Chains
Timing chain failure was also another common problem for the Q5 and it was prevalent in models between 2009 to 2013. Ordinarily, timing chains are basically responsible for connecting both the crankshaft and the camshaft.
This connection synchronizes the two compartments to ensure that the engine valves open and close at the appropriate time.
However, when it comes to this Audi, it was seen that these timing chains wear out easily because of their malfunctioning chain tensioner, and the synchronization of the cam and crankshaft is thrown off balance.
Some major signs that your timing chains are faulty include:
Rattling sound from the engine

Difficulties starting the engine

Engine light may stay on

Misfiring engine
This faulty timing chain sometimes leaves owners in great debt because it can critically damage the engine beyond repair, leaving you to replace the whole engine, which can sometimes cost up to $7,000.
However, this problem often showed up around 60,000 to 70,000 miles.
After the complaints of owners, it was finally settled in court that vehicles bought between 2011 and 2012 should be issued a warranty to cover any problem that comes up around the timing chains of the Audi. 
Also, if you've already replaced them, you maybe be reimbursed.
General Pros and Cons of the Audi Q5
If perhaps you plan to buy an Audi Q5, below are the strengths and weaknesses of this model. 
Pros
Excellent power train

Impressive exterior design

Numerous configurations 

Decent room for passengers
Cons
Short range for the hybrid version

Pricey trim options

Not so sporty
What Do the Reviews Say?
According to many car reviews, the Audi Q5 is considered a competent car, but it lacks outstanding features that would make it a must-buy for consumers.
Also, Audi isn't typically a reliable brand, and the Q5 isn't the most reliable Audi model. Repairpal's reliability rating stands at 3.0 out of 5 and the annual maintenance cost for the Q5 is about $928.
The Audi Q5 isn't as sporty or performing as an X3 or a Macan. It is safe to say that the Audi is a boring car that gives you an uninspired driving experience. 
Also, according to Repairpal, it ranks as the 11th out of 14 luxury midsize SUVs. This is relatively fair.
What's the Resale Value of the Audi Q5?
As stated by car edge, the Audi Q5 has a depreciation value of 39% after 5 years and it also has a resale value of $32,323 after a 5-year period. However, the prices vary depending on the trim level.
Check problems for all Audi models.
Sources
Audi Q5 Repair: Service and Maintenance Cost | Repairpal
Was this article helpful?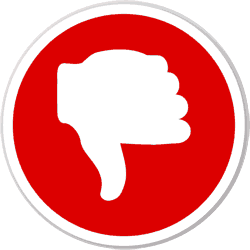 Did you find wrong information or was something missing?
We would love to hear your thoughts! (PS: We read ALL feedback)
ⓘ  The information in this article is based on data from National Highway Traffic Safety Administration (NHTSA) recall reports, consumer complaints submitted to the NHTSA, reliability ratings from J.D. Power, auto review and rating sites such as Edmunds, specialist forums, etc. We analyzed this data to provide insights into the best and worst years for these vehicle models.
---