A V6 SUV, as the name suggests, implies the presence of six cylinders arranged in a V shape.
This engine offers a better towing capacity, faster acceleration and torque, and a sporty ride.
However, the popularity of V6 engines is fading out in compact SUVs. So these are some popular compact SUVs that still have them. Let us take a critical look at their features.
Sub-compact SUVs With V6 Engines
While there aren't a lot of sub-compact SUVs, let's talk about one model that still packs a heavy punch. With such an advantage, it stands out in its class. While you're here, also check out some SUVs without turbo engines.
1. Lexus UX
The Lexus UX V6 engine is a 3.5-liter, naturally aspirated V6 engine that produces 302 horsepower and 267 lb-ft of torque.
Lexus paired it with a 10-speed automatic transmission and it is available in the Lexus UX F Sport and UX Limited models.
This engine is known for its smooth and refined power delivery, as well as its strong acceleration and fuel efficiency.
It also features a lightweight design, with a high-strength aluminum block and cylinder head to help reduce overall vehicle weight and improve performance.
Overall, the Lexus UX V6 engine offers a powerful and enjoyable driving experience for those looking for a sporty and efficient crossover SUV.
Compact SUVs With V6 Engines
Relative to mid-size and full-size SUVs, there aren't many compact SUVs with V6 engines. With that in mind, these SUVs are perfect if you want a strong engine, but aren't prepared for large SUV expenses.
Speaking of strong engines, even turbo cars have some problems themselves.
2. Audi Q5
With a starting price above $40,000, this compact SUV has an overall score of 8.2 out of 10 ratings.
The Audi Q5 has sophisticated and luxurious seats. It also has one of the most understandable infotainment systems in the league of compact SUV automobiles.
This compact SUV delivers quality performance and has a reputation for being a seamless cruiser. However, the Audi Q5 has problems of its own.
For other options, Audi's SQ5 models have a twin-turbo V6 engine that delivers seamless acceleration.
They also have a Quattro all-wheel drive that delivers sturdy handling and a comfortable ride for all passengers.
3. Mercedes-Benz GLC-Class
This luxury compact SUV has a price of $59,900 and a rating of 8.2 out of 10 ratings. The GLC is one of the most sought-after SUVs in the luxury compact class with its lavish and magnificent seats. 
Though the GLC-Class has problems, it also comes with several tech features, delivers a smooth ride, and possesses a range of Powertrains.
It comes standard with a turbocharged four-cylinder that offers quick acceleration. The GLC also has an optional twin-turbo V6 engine that competes favorably with some sports vehicles.
This compact SUV can go from 0 to 60 mph within 4.7 seconds. The 2021 Mercedes-Benz GLC is another luxury compact SUV that can conveniently provide seats for five occupants and a spacious cargo area.
It is great for daily commuting and adventures and comes with multiple engine options ranging from 255 to 503 horsepower.
The GLC also comes with a user-friendly infotainment system for your entertainment and several standard tech and safety features for your convenience and safety.
Also, find out if kit cars come with engines.
4. Jeep Cherokee
The Jeep Cherokee is another compact SUV with incredible features, including the V6 engine.
It has a reputation as one of the SUVs with off-road capabilities and an easy-to-use infotainment system.
Irrespective of the terrain or roads you are driving on, the Jeep Cherokee can offer you a pleasant ride with its dominant V6 turbocharged engine.
Unfortunately, it has imperfections like other automobiles, including less cargo space and an unimpressive cabin.
This compact SUV is also affected by a variable transmission, and its fuel economy is below average.
The Jeep Cherokee makes our list due to its off-road features, and another factor that makes people shy from it is the high price. It could be a better bargain with a base price of $34,000.
5. Chevrolet Equinox
The Chevrolet Equinox has the reputation of having a V6 engine and was the best-selling crossover in 2015.
It comes with a standard 2.4-liter inline four-cylinder; the LT version has a robust 3.6-liter V6 engine, while the LTZ comes with the same engine.
Its optional DOHC direct-injected V6 engine delivers 301 horsepower and 272 lb-ft of torque. The Equinox has an EPA rating of 18 mpg city and 24 highway with front-wheel drive and 16 mpg city and 23 mpg highway with all-wheel drive.
The compact SUV has a towing capacity of 3,500 pounds. 
Be sure to also read our article about affordable cars with boxer engines.
6. Ford Bronco

The 2021 Ford Bronco is an impressive performer. It's arguably the best off-roader in its class, and this says a lot since it's classmates with the Jeep Wrangler.
The Bronco also has two-punch turbocharged engine options and composed on-road handling.
It further has a base turbocharged 2.3-liter four-cylinder engine that delivers 275 horsepower and 315 pound-feet of torque (300 horsepower and 325 pound-feet of torque with premium fuel).
It comes with a turbocharged 2.7-liter V6 engine with 315 horsepower and 410 pound-feet of torque (330 horsepower and 415 pound-feet of torque with premium fuel).
Its drivetrain is a four-wheel drive and you will love its transmission system. You can choose between the standard seven-speed manual or the 10-speed automatic (standard with a V6 engine)
7. Ford Escape
The Ford Escape is a compact crossover SUV sold by Ford since 2000 over four generations. The first generation of the Ford Escape was developed with Mazda.
The Ford Escape V6 engine is a 3.0-liter, 6-cylinder engine that was available on the Ford Escape SUV from 2004 to 2008. It produces a maximum of 240 horsepower and 223 pound-feet of torque.
It has an aluminum block and cylinder head, dual overhead camshafts, and variable valve timing.
Its V6 engine was offered as an optional upgrade over the standard 4-cylinder engine, providing additional power and acceleration for drivers who needed it.
8. Hyundai Tucson
The Hyundai Tucson's V6 engine is a 3.3-liter, six-cylinder engine that produces 290 horsepower and 252 pound-feet of torque.
It features a dual overhead cam design with variable valve timing, which helps improve fuel efficiency and power output.
The engine is paired with an eight-speed automatic transmission and can be found in the top-of-the-line trim level of the Hyundai Tucson SUV.
It provides quick acceleration and smooth power delivery, making it a great choice for those looking for a sporty and capable vehicle.
9. Infiniti QX50
The Infiniti QX50 has a 3.7-liter V6 engine that produces 325 horsepower and 267 lb-ft of torque.
It features a variable valve timing system, which helps to improve fuel efficiency and performance. The engine is paired with a seven-speed automatic transmission, allowing smooth and efficient shifting.
The QX50 also has a rear-wheel drive system, which allows it to deliver a sporty and dynamic driving experience.
The V6 engine is known for its strong acceleration and smooth power delivery, making it an excellent option for those who enjoy spirited driving.
This V6 engine offers the car plenty of power and agility, making it perfect for daily commutes and weekend road trips.
It comes with all-wheel-drive capabilities and a spacious interior; the QX50 is the perfect automobile for drivers searching for a robust vehicle that can handle rough terrains.
Sources
Crossovers With V6 engines | Autobytel
Was this article helpful?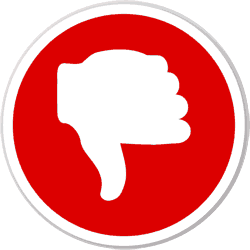 Did you find wrong information or was something missing?
We would love to hear your thoughts! (PS: We read ALL feedback)