Cars with rear-mounted engines are in rarity today and people have often attached these types of cars to be very expensive.
In truth, most rear-engine vehicles are often luxury or performance vehicles. However, we have narrowed this article to a list of rear-engine vehicles that are relatively affordable.
Little wonder why many folks think these kinds of cars are expensive and luxurious.
1. Hyundai Ioniq 5
This vehicle has a starting price of $45,785 as stated by Car and Driver. The Ioniq 5 is one of the few mainstreams electric cars that have made its mark in the automobile industry.
It is a relatively cheap, practical, and family-oriented vehicle, and its rivals with the likes of the Ford Focus and the Volkswagen Golf.
Its electric motor, as it uses just one, is located at the rear axle and it delivers 168 horsepower and 258 lb-ft of torque on the standard version while on the higher trims. Its electric motor delivers 225 horsepower.
The Ioniq comes with standard rear-wheel drive, which is undoubtedly remarkable, but with the all-wheel drive version; it gets better as it adds a second electric motor at the front wheel for a combined output of 320 hp and 446 lb-ft of torque.
Lastly, according to the EPA rating stated by Edmunds, it was recorded that the Ioniq 5 with its AWD will go 256 miles on a single charge. That's pretty impressive. You can also read our article about affordable cars with boxer engines.
2. Smart Fortwo
The Smart Fortwo is a rear-wheel drive and rear-engine vehicle. This vehicle has been discontinued in production and so only their used models are available.
The prices of a used Fortwo should cost anywhere between $14,650 and $18,480, according to Car Buzz.
The Fortwo is really easy to drive, but this ease takes its toll on its sportiness as you would not consider the Fortwo a high-performance vehicle.
However, its small size, rear engine, and wheel drive give the front wheels the sole job of turning and handling the vehicle.
Since the front wheels have no heavy-duty, it gives the whole vehicle an impressively tight turning circle, which makes it extremely easy to maneuver its way around, especially in city driving.
Its small size is a bonus as well. Also, the Smart Fortwo has gasoline-powered engines and battery-powered options as well.
However, because of the short range of the electric models that deliver 80 miles per charge at most, the petrol models would definitely be a better pick.
3. Renault Twingo
The Twingo is also another discontinued car, but in its existence, it was a delightful prospect as a driver's car thanks to its rear-wheel drive and rear-engine design.
The used models approximately cost $18,100 in recent times.
Its base models come with a standard 1.0-liter three-cylinder engine that makes 71 horsepower and 67 pound-feet of torque and its second-entry level comes standard with a 0.9-liter three-cylinder equipped with a small turbocharger to produce 90 horsepower.
This version is quite lighter than the previous one.
This Renault is a convenient vehicle that is extremely suitable for everyday driving because of its rear engine. Moving the engine to the back gives the front wheels the freedom to turn at an incredibly tight radius.
With the Renault Twingo, you can easily beat around town without a care in the world. Additionally, this rear engine design makes it easy to load cargo as there's more space to fit in.
4. Smart ForFour
The Smart models and the Renault are very similar because both companies decided to team up and make the same car design while cutting down the cost of production.
However, visually, they look very different, but they are still similar in shape and size.
Equally, the ForFour has been discontinued and the price of this model ranges from $4,950 to $16,499, according to TrueCar.
Just like his siblings, the Renault and the Fortwo, this vehicle comes equipped with two engine options to choose from.
The first comes with the 1.0-liter three-cylinder engine that delivers 69 hp while the second is the same turbocharged 0.9-liter petrol engine putting out 89 bhp.
The light steering is not also lacking in the ForFour because of its engine design and it is equally suited for city driving.
Added to its perks, its suspension cushions, bumps, and potholes are better than all other smart models, giving you a more comfy ride.
Also, like the Fortwo, there is an electric model, but with a range of under 100 miles, it is best suited to city dwellers who don't regularly need to travel long distances often. Daily commutes would be better.
5. BMW i3
The BMW is a b-segment, high-roof hatchback manufactured by BMW. It comes with a rear wheel drive and rear-electric motors. The starting price of this vehicle is $45,445 according to Car and Driver.
The i3 feels agile and it has responsive steering and handling with this engine design. This vehicle has an electric motor that delivers 168 hp and 250 NM of Torque.
However, there's not so much grip offered by the tires because they're skinny, but its quiet power train and good driving position cover up for its comfort. It leaves you relaxed and steady for your daily drives.
The BMW claims a range of between 145 miles and 193 miles depending on the options.
The vehicle can also be ordered with an optional gasoline-powered engine to provide an additional range or if the electric motor runs out of charge.
You can also read our article about affordable cars with parking assistance.
6. Porsche 911
Ordinarily for a performance car like the Porsche, designing the car with a rare engine is a bad idea.
Engines are weighty and so putting them at the back of the car could cause them to fly off the road at hard cornering, especially for a car like the Porsche.
However, the 911 seems to thrive with its rare engine design and it is currently one of the best-performing cars with ridiculous handling.
Now that its engine is at the rear, the weight pushes the tires into the road surface, increasing their grip and allowing the driver to make hard acceleration.
The Porsche 911 comes with a set of twin-turbo flat-six engines tuned up to 473 horsepower.
With this engine option and power output, the 911 has astonishing acceleration backed up with impressive control and balance.
When tested, the Porsche 911 sprints from 0 mph to 60 mph in just 2.8 seconds. However, the Porsche is a bit pricey as its starting price is $107,550 according to Car and Driver, but it is definitely worth it. 
7. Mitsubishi i-MiE
This Mitsubishi is a five-door hatchback produced in 2010 by the Mitsubishi company and it was the first electric vehicle by the brand.
The car is equipped with a 49-kilowatt (66-horsepower) electric motor located under and behind the rear seat that drives the rear wheels.
This power is drawn from its 16-kilowatt-hour lithium-ion battery. It could travel 62 miles on a full charge, which is considerably below par when you compare it to today's electric vehicle.
The Mitsubishi i-MiE is definitely not a high-performance car and it would serve best as a low-speed city vehicle, especially in traffic.
On the highway, it feels sluggish and eventually cuts into the range of the battery.
This model is relatively inexpensive as it has a starting price of $23,845 according to Car and Driver.
8. Tesla Model S
This plug-in electric vehicle comes in higher than what we might consider affordable.
The earlier 2012 version featured a rear motor and a rear-wheel drive layout, but now it has been refurbished to a dual-motor and an all-wheel drive.
The rear engine design was primarily created for efficiency as it delivered 380 hp at 5000 rpm. As time passed, each trims offered a specific motor and battery combination for its output based on its price.
However, with this entry-level, owners would have to recharge their battery more frequently than owners who opted for a top-end Model S.
The price of a base Model S should cost anywhere between $57,400 and $67,400 depending on the version.
9. Volkswagen Beetle
This classic vehicle remains evergreen with its rear engine and rear-wheel drive. In its prime, it was considered the most efficient way to power a vehicle, which made other automakers adopt this concept.
The Beetle was a sustainable and remarkable car as owners were able to maneuver around its usage and maintenance easily.
The price of a used Beetle should cost around $22,276, as stated by U.S. News. You should also check out some of the cheapest SUVs with all-wheel drive.
10. 1999 Toyota MR2
Although discontinued, this model is still loved by car enthusiasts and the majority of them are still road-worthy.
Therefore, they are still relatively easy to find, as some original models are still around in the market.
Its rear-mounted turbocharged 2.0-liter inline engine delivers 200 horsepower and 224 lb-ft of torque. This engine option is paired with a five-speed manual transmission.
This vehicle, although its popularity was diminished because of its safety issues, it was an efficient and affordable vehicle.
You can still get a decent Toyota MR2 with decent mileage for around $6,500 as stated by Hot Cars.
Sources
10 Affordable Rear Engine Cars | Autobytel
Was this article helpful?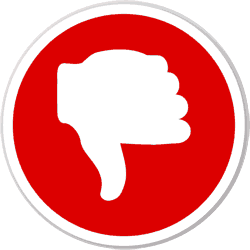 Did you find wrong information or was something missing?
We would love to hear your thoughts! (PS: We read ALL feedback)