Driver-assist features have come a long way in recent years, making the motor industry competitive in terms of safety technologies. More manufacturers are making solutions such as self-parking a standard feature in their cars.
Features like auto-park used to be expensive and were not common in smaller cars. Nowadays, driver-assist features like this are available in some affordable modern cars.
In this article, we list out some of the most affordable cars with parking assistance and self-park features together with their prices.
1. 2022 Ford Fiesta – $22,000
The Fiesta is one of Ford's best-selling hatchbacks in recent years and without a doubt one of the most feature-packed. Its Advanced Auto Park Assistance Pack is both intuitive and safe to use.
The Fiesta is not a large car, but the driver assistance features make it even more fun to drive a city car. Bay parking and parallel parking are assisted with cameras and sensors all around the car.
The vehicle automatically steers into a parking spot when the active parking system is engaged. It will then sound a warning along the process to notify you of any obstructions.
Instructions can be given by voice command, which is somewhat responsive when it is quiet in the cabin. Voice commands can also be used for other controls in the car such as GPS directions or climate control.
Advanced driver assist features such as cruise control and active park assist in the Ford Fiesta make the car much safer for the driver. Ultrasonic sensors and cameras make these technologies more advanced to deliver a great driving experience.
2. Renault Arkana – $33,990
The Arkana was one of Renault's most anticipated SUVs in recent years and it did not disappoint. This coupe-SUV is packed full of modern driver assist technologies such as Easy Park and adaptive cruise control.
The interior features a large 10-inch driver information touchscreen which relays all the information when parking or driving along the highway. Cameras and sensors help the Easy Park system to detect and notify the driver of any obstructions.
In an automatic transmission Arkana, the car will ask you to shift into different gears and other commands so that it can park itself. The whole process is smooth and the obstruction alerts aren't too loud.
Renault made sure to give the Arkana as many modern drivers assist features as possible without increasing the price too much. Some of the features need an upgrade to a premium version on many competitor models.
The Renault Arkana's Easy Park system can be used for both parallel and perpendicular parking. The process can be a bit slow but the accuracy is very good.
3. 2019 Volkswagen Golf – $30,000
VW Park Assist is one of the fastest parking assist systems around. Diagonal parking, parallel parking, and perpendicular parking are a breeze in this German-made car.
The VW Golf has always been a nifty city hatchback with plenty of gadgets and driver-assist technology. Park assist is one of the most advanced of these systems, which makes use of cameras and sensors all around the car.
Having identified an open parking spot that will fit the car, it will then automatically take over the process of parking by itself. This process is much faster and more responsive than on competitor vehicles.
All the driver has to do is handle all the gear changes and pedals for the car to get into the parking bay. The system will then alert the driver that the process is complete and they can then take control of the car.
Meanwhile, you may also like our article about SUVs with parking sensors in the front and back. 
4. 2021 Peugeot 308 – $28,099
The strikingly beautiful Peugeot 308 features some advanced driver assist features, most notably its self-parking feature. Vision Park 3 is Peugeot's semi-automatic parking assistance system.
This system is accompanied by various cameras and sensors all around the car. These help to detect obstructions and maneuver the car into a parking spot.
The 308 does well with perpendicular self-parking, but parallel parking can sometimes be hit or miss.
5. 2022 Ford Escape – $27,185
Ford's Park Assist system has now been upgraded to version 2.0 for an even better self-parking system. The Ford Escape only comes in version one of this park assist system but can be upgraded to version 2.0 with over-the-air updates.
The self-park system takes complete control of the parking for you. It is effective in both parallel and perpendicular parking spaces. Diagonal spaces are a bit tougher as the car takes a long time to align itself to the parking bay.
One great feature is the ability to control this system with voice commands.
6. 2018 Toyota Prius – $24,685
The Prius remains one of Toyota's best-selling cars and this comes as no surprise. It now comes with exceptionally modern driver assist features such as Toyota's advanced Park Assist.
The system is efficiently designed to take control of the car and park it automatically. It works quite well in perpendicular and parallel parking spaces.
Owners noticed that the system is slow in recognizing parking spots. This can be an inconvenience to other motorists waiting for you to finish getting into a parking spot.
Don't forget to explore some affordable rear-engine cars.
7. 2023 Nissan LEAF – $28,040
With the advanced ProPilot Assist system from Nissan, parking and obstruction sensing are a breeze. The system helps you with parking, and gives you a 360-degree view of the car whilst in motion.
All the sensors and cameras work together for a safe environment while driving or parking. They enable you to park in very tight spots and even sound an alarm when moving objects are detected around the car.
ProPilot Assist makes both parallel parking and perpendicular parking a breeze. This helps if you park in a tight spot or your view of the parking space is obstructed.
The system is easy to get started and find the right parking spot for you. All you have to do is set the target spot and the car will take over parking for you.
8. 2021 Volkswagen Atlas – $32,565
The VW Atlas' self-parking system is only available on the SEL Premium trim and is very efficient. It comes with a set of safety and tech features that propel it into the modern-day tech car.
The self-driving feature will take over the task of parallel or perpendicularly parking your car conveniently for you. It is not the most affordable VW around, but it offers a ton of valuable features.
Make sure to also read our article about affordable electric cars with park assist. 
9. 2022 Hyundai Sonata Hybrid – $28,985
Hyundai's Remote Smart Parking Assist (RSPA) is one of the most advanced in the industry of recent. Much like Tesla's 'Summon' feature, Hyundai's RSPA allows remote control of the car using its key fob.
You can get out of the car and have it park itself remotely without your intervention. The system will use its advanced sensors and cameras to locate the parking bay and park itself.
This comes in handy for parallel parking and perpendicular parking. Diagonal parking bays pose a bit of a problem because the car takes longer to analyze the space.
Coupled with other safety and driver assist technology, the Hyundai Sonata makes its way into the modern-day car industry.
10. 2021 Ford Edge – $31,250
Ford uses its world-class Enhanced Active Park Assist technology for most of its latest models, including the 2021 Ford Edge. This is an advanced auto-park system designed to use various cameras and sensors for a pleasant self-parking experience.
The car will take over the steering of the car into parking bays that are perpendicular, diagonal, and parallel. You can simply get in and out of tight parking spots automatically.
Voice commands can also be used to park the car and control other components such as climate control and GPS directions.
The driver just has to control the pedals and gears as the car does the steering into a suitable parking bay.
Active Park Assist 2.0 is now available as an over-the-air download for most of its later models. This is an even more advanced auto-park system with improved design and efficiency upgrades for a faster and safer parking experience.
11. 2021 Kia Sorento – $29,390
The affordably priced Kia Sorento has a lot of safety and driver-assist technology to offer potential buyers.
It uses the advanced Remote Smart Parking Assist feature, allowing you to remotely control the car from a distance.
Using your key fob, you can move the car backward or forward and into tight spots. Diagonal, parallel, and perpendicular parking are all a breeze for this auto-park feature.
Using cameras and motion sensors, the car alerts the driver when obstructions are detected within its path. It will then safely steer itself in and out of parking spaces without the driver's intervention.
Not only is this great for passenger safety, but it can also be a way to reduce the number of parking scrapes that many people experience when trying to park in tight spots.
The 2021 Kia Sorento is not only all looks, but is filled with high-tech features to make for a pleasant driving experience. The key fob comes in handy when the Remote Smart Parking Assist is in use.
Kia makes the RSPA feature available for most of its new models such as the Kia EV6 electric vehicle. It is a good move into the future of smart motoring and passenger safety.
Kia's RSPA is quite responsive even when using voice commands to control the car.
Please also read our article about compact SUVs with park-assist feature.
More Affordable Cars With Parking Assistance Features
2023 Toyota Corolla Cross – $23,060
2021 Vauxhall Mokka – $20,735
2022 Renault Captur – $25,888
2022 Chevrolet Malibu – $23,400
Was this article helpful?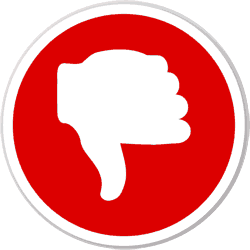 Did you find wrong information or was something missing?
We would love to hear your thoughts! (PS: We read ALL feedback)