Chrysler debuted the Pacifica in 2016 as a successor of its Town & Country minivan. However, it carries distinct features, compared to its predecessor, and has grown to be one of the best choices among minivans.
Though a popular vehicle among car owners, the Chrysler Pacifica has its best and worst model years, which we explored in this article. 
We included only the second generation of the Pacifica in our lists. These include the model years, 2017 to 2023.
The Best and Worst Years for Chrysler Pacifica Are:
Getting a used Pacifica requires enough knowledge about the worst and best years to have a good driving experience. Among the best years of the Pacifica models are the years 2020, 2021, and 2022. The worst years, however, include the model years, 2017, 2018, and 2019.
What Chrysler Pacifica Years Are the Most Reliable?
The list below includes the Chrysler Pacifica best-year models. Note that we included the model years that have received the fewest complaints from car owners and above-average ratings from car experts so far.
Though some sites may have listed some of these Chrysler Pacifica models as unreliable, reading this list may convince you otherwise.
However, you can check our article on 2 Chrysler models you can lease and others you can't before we dive into our lists.   
2020 Chrysler Pacifica
An advantage of owning a 2020 Chrysler Pacifica is the comfortable ride it offers. There is also a classy cabin, convenient Stow 'n Go seats, intuitive infotainment system, among others.
The 2020 Pacifica is the most reliable compared to other Pacifica model years we explored on this list.
This is because this model is the only Pacifica to get a better reliability score from most car critics and owners.
According to Car Complaints, the 2020 Pacifica has only one recall, but 80 complaints from owners. This is good, as some model years have reported way worse.
U.S. News also ranked the 2020 Pacifica second in the minivan category overall rating, with 8.3 out of 10. It also scored 76 out of 100 J.D. Power quality and reliability ratings, which is above average.
Cars.com also gave this minivan a reliability rating of 4.7 out of 5, which is great and even competitive with other brands.
The website also carried out a consumer review and out of 62 reviews, Cars.com reported the 2020 Pacifica has 95% positive recommendations from drivers.
2021 Chrysler Pacifica
The 2021 Pacifica includes extensive features for owners' best driving experience. There is also the spacious cabin, smooth ride, and poised handling, among others.
This Pacifica is another model year that offers a good reliability rating, if not the best. U.S. News awarded this vehicle 8.4 out of 10 overall ratings.
It also scored 63 out of 100 for the J.D. Power reliability rating, which denotes fairness.
Car Complaints has reported only 4 complaints and zero recalls for the 2021 Pacifica so far, which is quite great compared to the 2020 Pacifica reports.
RepairPal also gave the 2021 Pacifica 3.5 out of 5 ratings. Though not the best, it signifies the vehicle reliability rate is above average.
One may wonder why the 2021 Pacifica could not get more reliability ratings from J.D. Power and RepairPal than the previous year's model, despite its few complaints and zero recalls.
We believe this is because there isn't enough quality upgrade in this model year to meet the reliability expectations of experts compared to the previous model.
However, note that the 2021 Pacific has complaints of jerking and putting itself in the park when driving.
Even though very few owners complained about this, we believe this is a risky problem that may lead to an accident if there is a car behind.
Thus, ensure you check the 2021 Pacifica you are purchasing is in the best shape, and if not, ensure proper diagnosis by a professional.
You may also need to watch out for radio glitches, blank screens, and difficulty in connecting to Apple Play, as there are a few complaints about this as well.
2022 Chrysler Pacifica
The 2022 Chrysler Pacifica is one of the high-ranked vehicles in the minivans class. It offers many standard features with a fast cabin and composed ride and handling.
Some car experts have reported the Chrysler Pacifica is not reliable compared to average cars. This minivan has also gotten inferior quality and reliability rates from some car critics.
J.D. Power awarded it 63 out of 100, which denotes fairness. Cars.com also gave it 3.3 out of 5 stars for reliability, which is an above-average rating.
Check also our list of issues with the Chrysler Crossfire models.
Despite these ratings, the 2022 Pacifica is still one of the best models of the Chrysler Pacifica.
Websites like Car Complaints have recorded only 16 complaints so far, which is still okay. The NHTSA, however, recorded 32 complaints and 2 recalls, which is also good compared to some year models.
These complaints, according to Car Complaints, include a few electrical issues. The NHTSA, however, recorded majorly engine, electrical system, and power train problems.
Owing to this, we as well recommend ensuring a proper check of any 2022 Pacifica you may buy to avoid any major issues in the future.
RepairPal awarded the 2022 Pacifica a rating of 4.5 out of 5 for reliability, which is an excellent rating.
It further reported that Chrysler Pacifica owners take their cars in for unplanned maintenance on an average of 0.4 times a year, compared to 1.4 times for other minivans and 1.4 times for all the cars that RepairPal accounted for in its dataset.
What Chrysler Pacifica Years Should You Avoid?
The Chrysler Pacifica on this list includes the Chryslers with the most problems. Owing to this, you may need to avoid them.
However, while we did not include the first generation on our list, we recommend it will be better to avoid them as well. They are model years with the most issues and complaints.
2017 Chrysler Pacifica
The 2017 Chrysler Pacifica offers a comfortable ride, a spacious and quiet interior, and user-friendly features, among others.
However, this minivan is reportedly one of the worst years of the Chrysler Pacifica.
According to Car Complaints, the 2017 Pacifica has had 176 complaints from owners so far, while the NHTSA recorded 970 complaints and 8 recalls in total.
These complaints involve critical problems, especially with the transmission. Examples are hard transmission shifting, noisy transmission, transmission failure, and fluid leaks, among others.
There are also many issues with the engine. Some complaints include the engine collapsing while driving, which is very dangerous, especially when driving at high speed or on a busy road.
There were a few complaints about sudden unintended accelerations and cracked engine cylinders on the site as well.
Some owners also reported difficult fueling, sudden loss of steering, brake failure, and others. So far, this Chrysler is one of the worst Chrysler's second generation.
Though RepairPal and J.D. Power awarded the Pacifica 3.5 out of 5 ratings for its reliability, which is a little above average, we believe it is not the best choice to opt for when getting a used Pacifica.
Note that some of these issues occur after certain miles specific depending on the problem and some have led to a few accidents from reports.
2018 Chrysler Pacifica
Despite its tons of features, upscale interior, and comfortable ride, among others, the 2018 Chrysler Pacifica is another worst model year on our list.
According to Car Complaints, there are 42 complaints from owners, which is few compared to the 2017 model. However, there are 451 complaints and 10 recalls on the NHTSA website.
Though not as many as the 2017 model, the 2018 Pacifica has too many complaints already from the NHTSA data.
According to Car Complaints, these issues majorly include critical problems that mostly have to do with the electrical system, transmission, and engine.
They include transmission slipping and jerking, engine shutting down while driving, and steering failure, among others.
The NHTSA also recorded higher engine and electrical system issues.
The 2018 Pacifica has a reliability rating of 3.5 from J.D. Power and Repairpals, which is above average. However, we believe the 2018 Pacifica is not the best option, despite this rating.
2019 Chrysler Pacifica
The 2019 Pacifica offers a premium interior, decent gas mileage, and a low ownership cost. However, it is one of the worst Chrysler Pacifica on our list.
Car Complaints recorded 209 complaints from owners, and the NHTSA recorded 142 complaints and 5 recalls. This is quite many compared to some brand models, even though lower compared to those we afore-mentioned.
So far, Car Complaints recorded major problems with the interior accessories. They include Uconnect never connecting, and CarPlay not functioning, among others.
There are also issues with the engine, with complaints of no acceleration, and stopping and starting of the system being offline.
The NHTSA, however, reported more electrical, Powertrain, service brakes, and engine problems.
Some car critics like J.D. Power also rated the 2019 Pacifica quite low. It got a subpar reliability rate of 2.5 out of 5.
What Are Some Typical Problems With the Chrysler Pacifica Models?
We listed the typical problems with the Chrysler Pacifica model years below. However, note that some of these problems are more common in some models than others, and we only mentioned a few of them.
For more in-depth information about the Pacifica problems, you can check our article on the 11 most common issues with the Pacifica.
1. Transmission Problems
Common transmission problems of the Pacifica include complaints of hard shifting, the vehicle hesitating, and lunging, transmission failure, fluid leak, and noisy transmission, among others.
2. Engine Issues
Another typical issue with the Pacifica is engine problems. So far, owners have complained of the engine going off while driving, the engine not turning over, the engine check light on, and more.
You may check our article that addresses what your car is saying by the prompt, "check the engine light", before coming to a stop.
3. Electrical System Issues
Electrical system issues are quite prominent in most Chrysler Pacifica models. This issue has seen a high complaint rate among owners so far.
Sources
Chrysler Pacifica Model Year Comparison | Car Complaints
2022 Chrysler Pacifica Research, Photos, specs, and expertise | CarMax. 
Was this article helpful?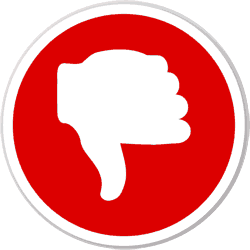 Did you find wrong information or was something missing?
We would love to hear your thoughts! (PS: We read ALL feedback)
ⓘ  The information in this article is based on data from National Highway Traffic Safety Administration (NHTSA) recall reports, consumer complaints submitted to the NHTSA, reliability ratings from J.D. Power, auto review and rating sites such as Edmunds, specialist forums, etc. We analyzed this data to provide insights into the best and worst years for these vehicle models.
---