In 2014, BMW unveiled the 4 Series, a completely new edition to their vehicle line-up.  
The 4 Series immediately caught the interest of experts and customers owing to its selection of powerful turbocharged engine options and responsive driving.
With the addition of the high-performance M4 variations and the Gran Coupe body types, BMW has varied the 4 Series, making it not only more entertaining to drive but also receiving good reliability scores from reputable critics.
Below are the best and worst model years for the 4 Series.
The Best and Worst Years for BMW 4 Series Are:
Based on reliability records, owner satisfaction ratings, and safety, the 2021 and 2017 BMW 4 Series are the most reliable. However, according to similar sources, the 2014 model year is one to avoid. Older vehicles lack the tech cars today have and thus are often rated as more unreliable.
What BMW 4 Series Years Are the Most Reliable?
You can get a sense of how a car has fared in terms of things like durability, cost of maintenance, and frequency of repairs by consulting reliability data, such as those offered by groups like J.D. Power and Consumer Reports.
On the other hand, customer reviews can give you information about other people's actual driving experiences and can help you identify any common concerns or problems that have been recorded.
By reviewing this information, we make a more informed decision about the BMW 4 Series worth considering and save you from headaches down the road.
2017 BMW 4 Series
The 4 Series range offers a lot of diversity. 
Still, its significantly greater base price compared to rivals makes it less tempting – making it best suited for used purchases because of its rapid depreciation rate. 
As per iSeeCars, the 4 Series depreciates at a rate of 51.7 percent over three years. Based on this research, the 2017 model year is one of the finest value options available.
According to U.S. News, the 2017 4 Series, a brand-new model, came in third place among premium small vehicles.  
J.D. Power's evaluations also suggest this model year has a reliability rating of 4 out of 5.
However, even though these ratings are outstanding, you should be aware that this model has been the subject of three safety recalls due to potential problems with its airbags and drivetrain.
Due to its plentiful features and superior reliability ratings, the 2017 4 Series stands out as one of the best models to purchase. Also, it's the year when BMW unveiled two new engine choices.
The 2017 BMW 4 Series unites the aesthetics of a luxury vehicle with the passion of a race car. No matter how much the road turns, the suspension of it keeps you firmly rooted. 
The 4 Series includes premium materials and top-notch technology inside as well. Four people can fit in a coupe or convertible, whereas five people can fit in a 4 Series Gran Coupe sedan.
All seating configurations are comfortable, and power-adjustable front seats with leatherette padding are standard.
Additionally, the 2017 4 Series has a larger trunk than other luxury small cars in its segment.
The trunk of the 4 Series coupe offers 15.7 cubic feet of storage while an impressive 13.1 cubic feet of trunk space is available in the 4 Series convertible.
Excellent handling and potent engine options demonstrate why the 2017 BMW 4 Series is one of the most entertaining vehicles in its class. With its top gas mileage and above-average expected reliability rating, this BMW demonstrates a practical side.
Check Also: Best nick names for BMWs.
2021 BMW 4 Series
Since the 2021 BMW 4 Series is still a newer model, there isn't much information available about its dependability and customer satisfaction levels. 
Though generally speaking, it is anticipated to have comparable reliability to other contemporary BMW models.
In fact, this 2021 model receives an 87 out of 100 reliability rating from J.D. Power, which is far above average. A predicted reliability score from J.D. Power of 91 to 100 is regarded as the best, 81 to 90 as great, 70 to 80 as average, and 0-69 as below average.
The 2021 BMW 4 Series has gotten favorable reviews from car experts and owners in terms of consumer satisfaction ratings. It has earned praise for its slender design, cozy cabin, and strong engine choices.
The cutting-edge technological elements and the car's driving performance are also praised by critics.
Consumers' top priority has always been safety, and the 2021 BMW 4 Series does not let them down in this aspect. 
Although the NHSTA or IIHS have not performed any safety tests on the vehicle, it is fitted with several cutting-edge safety measures, including:
Rearview camera
Driver drowsiness monitoring
Adaptive cruise control
Forward collision warning
Pedestrian detection
Automatic emergency braking
Active Protection System 
Blind-spot monitoring
Lane departure warning
Overall, the 2021 BMW 4 Series has received favorable reviews for its styling, comfort, tech, and safety from both car professionals and owners alike. 
While it is still too early to predict its reliability and customer satisfaction ratings as a whole, it is anticipated to have a similar level of dependability to other recent BMW models.
What BMW 4 Series Years Should You Avoid?
Making an informed decision is crucial when purchasing a new vehicle. The reliability of the car is one of the most important things to think about because it has a significant impact on the overall cost of ownership and your contentment with the car.
Without considering the specific reliability records and customer reviews, it is difficult to say which model years of the BMW 4 Series should be avoided. 
Therefore, this section will focus on the BMW 4 Series and analyze which model years should be avoided according to reliability statistics and customer feedback.
2014 BMW 4 Series
The 2014 BMW 4 Series has a reputation for being unreliable, with several owner-reported problems and less-than-average reliability scores.
This has also been reflected in consumer reviews, which frequently include issues concerning the transmission, suspension, engine, and electrical system.
Additionally, since the 2014 model year is already several years old, the car may begin to experience more depreciation than usual and could be more susceptible to significant problems.
The 2014 model year also doesn't include the most recent technological advancements available in the newer cars we see today, which might potentially be a factor in its lackluster dependability.
In the cabin, it has also received criticism for lacking refinement, while some competitors in the same class provide a more comfortable ride and/or more interior room.
The Insurance Institute for Highway Safety and the National Highway Traffic Safety Administration did not perform any crash tests on the 2014 BMW 4 Series, which is typical of many luxury cars.
Driver assistance and cutting-edge safety technologies are not standard on the 4 Series, which undoubtedly contributes to the vehicle's unfavorable customer feedback and reliability scores.
Nevertheless, a few add-on safety features are available for a fee. They consist of:
Automatic high beams

Rear-view cameras

Speed limit detection

360 surround-view cameras

Head-up displays

Parking sensors

Parallel parking assist
Over the years, BMW has recalled several 2014 4 Series vehicles. These recalls have been made as a result of several concerns, including faults with the vehicle's powertrain, safety systems, and other parts. 
The following are a few of the most significant 4 Series recalls
2014

 – issued a recall due to a problem with the front airbag sensor. 

2017

 – issued a recall due to a problem with the fuel pump.

2019

 – issued a recall due to a problem with the brake vacuum pump. 

2020 

– issued a recall due to a problem with the seat belt pre-tensioners.
Recalls are a common occurrence in the car industry. Therefore, owners of affected vehicles must stay up to date on any recalls. 
To find out if their vehicle is subject to a recall, owners can visit the website of the National Highway Traffic Safety Administration or get in touch with BMW direct. 
It's critical to take any recall seriously and get the required repairs completed right away to protect the safety of the vehicle.
What Are Some Typical Problems With the BMW 4 Series Models?
The BMW 4 Series is frequently regarded as one of the top choices in its class when it comes to purchasing a premium vehicle.
As with any car, it's crucial to be aware of any concerns or issues that might develop in the future.
Although this is quite common for all vehicles, the list below specifically identifies some of the typical issues that owners have reported and were discovered in the BMW 4 Series' reliability records:
Electrical system failure problem

Squeaking noise from the steering wheel

Exterior fit and finish problem

Surround view camera system problem

Automatic Transmission Problems

Crankshaft Position Sensor Problems
For further reading, please take a look at our article about common issues with BMW cars.
As far as we know, a used BMW 4 Series is among the most dependable used BMWs available.
But, bear in mind that these are merely the problems that are widely circulated. These vehicles still have a lot of parts that are susceptible to failure. 
Therefore, if you can't finance the premium servicing that comes with a luxury vehicle like a 4 Series, you should not purchase one.
It's crucial to remember that these problems might not apply to every BMW 4 Series vehicle and that personal experiences might differ. 
Before making a choice, it's also wise to consult various sources, go through the vehicle's reliability history, and take it for a test drive.
Final Thoughts
The 4 Series' quiet interior improved the car's enjoyable ride quality. Reviewers also specifically mentioned how well the 4 Series absorbed road imperfections.
However, the rear seat is considered too small for adults, which is one of its few drawbacks.
Before making a purchase, researching a car's reliability history and customer feedback might reveal crucial details about the particular model year of the BMW 4 series you intend to buy.
Sources
Was this article helpful?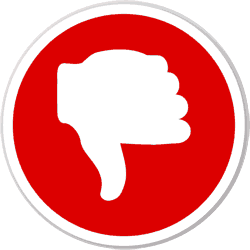 Did you find wrong information or was something missing?
We would love to hear your thoughts! (PS: We read ALL feedback)
ⓘ  The information in this article is based on data from National Highway Traffic Safety Administration (NHTSA) recall reports, consumer complaints submitted to the NHTSA, reliability ratings from J.D. Power, auto review and rating sites such as Edmunds, specialist forums, etc. We analyzed this data to provide insights into the best and worst years for these vehicle models.
---