The Ford EcoSport started production in 2003. However, the model wasn't available in the US, and only made its American debut in 2018.
Many believe Ford's decision to release the EcoSport in the US resulted from its desire to compete in the small SUV segment.
The EcoSport's competitors include:
the Jeep Renegade,
Honda HR-V,
Kia Soul,
Buick Encore,
Nissan Kicks,
and Mazda CX-3.
The EcoSport's diminutive size, comfortable interior, and cargo space make it a practical daily driver. It is small enough to navigate crowded city streets, and tight parking spaces.
The vehicle is also big on the inside, enough that you and your family can seat comfortably, with space left for cargo.
You'll need all the information you can get to make an informed choice when shopping for a Ford EcoSport. Hence, we've compiled important data concerning the EcoSport models for you.
Read on to get annual sales figures, gas mileage ratings, towing capacities, buyer demographic data, and many more!
How
Many Ford

EcoSport

Have Been Sold Per Year in The US?

Before the EcoSport's entry into the US market in 2018, it had been selling in South America and Europe for years.

In fact, it was consistently among bestselling vehicles in Brazil, Argentina, and Mexico. Despite this, critics were less-than-enthusiastic about the model's prospects in the crowded small-SUV segment in America.

However, the Ford EcoSport performed well against expectations, selling 54,348 models in its first year. The EcoSport's impressive sales performance saw it end 2018 as the fifth highest-selling subcompact SUV in the US.

Although a new model, it outsold older models such as the Toyota C-HR, Mitsubishi Outlander Sport, and the Mazda CX-3.
In 2019, which marked the EcoSport's second year in the US, Ford sold 64,708 units, a 19% increase from previous-year sales.
Despite the increase in sales, the EcoSport dropped to sixth on the list of highest-selling subcompact SUVs in the US.
Nevertheless, it outsold older models such as the Cadillac XT4, Volvo XC40, Audi Q3, and Fiat 500X.
What Year Did Ford Start the
EcoSport

Models?

The EcoSport was originally a product of Ford's ambitious Project Amazon program.

The program's objective was to create vehicles that would help increase Ford's earnings in its Brazil market.

A fifth-generation Fiesta was the first model off the Project Amazon program, followed by an all-new EcoSport model in 2003.
At inception, the EcoSport was based on the Fusion [the European version] and the Fiesta models. In fact, the first-generation EcoSport and the European Fusion were so similar, you would hardly notice the difference. The new EcoSport quickly became a favorite for buyers, becoming a bestseller in major South American countries.
A mid-cycle refresh in the model's second generation saw it receive a new front-end design and slightly modified rear end. Ford brought the EcoSport to the US, introducing it at the 2016 L.A. Auto Show. However, the model wouldn't be available for sale in the US until two years later in 2018.
For its US launch, the EcoSport was offered in four trims: S, SE, SES, and Titanium.
To date, the EcoSport has been in production for 17 years [two in America], undergoing two separate iterations:
2003 – 2012 [First Generation]
2013 – Present [Second Generation]
The US EcoSport is in its first generation, which started in 2018.
How Is the Fuel Economy On Ford EcoSport?
If you think the "Eco" in EcoSport indicates thrifty fuel consumption, you're in for a rude surprise.
The EcoSport's gas mileage ratings are decent, quite alright. However, for a subcompact SUV powered by a small engine, the fuel consumption should be lower.
EcoSport models using the turbocharged 1-liter three-cylinder engine deliver 27 MPG [city] and 29 MPG [highways], for a combined 28 MPG. AWD-equipped models fare worse, getting 23 MPG [city] and 29 MPG [highway], for a combined 25 MPG.
The difference in the gas mileage of FWD models and the AWD variants is because AWD models use a bigger 2-liter four-cylinder engine.
Although decent, the EcoSport's gas mileage figures are among the lowest in the subcompact SUV segment. Hyundai's Kona delivers 27 [City] and 32 [Highway], for a combined 30 MPG.
Similarly, the Nissan Kicks earns better gas mileage, giving 31 MPG [City] and 36 MPG [Highway], for a combined 33 MPG.
How Quickly Do Ford EcoSport Depreciate?
Given the Ford's status as a new model in the US, [it has only spent two years in the US], data on depreciation rates or resale values is scarce.
However, we won't advise you to buy the EcoSport as an investment.
The subcompact SUV segment continues to see the introduction of new models. Newer models often come with advanced features and price incentives that make them attractive for car buyers.
This drives down prices for existing models and increases their rate of depreciation.
How Good Are the Lights On These Models?
We have an article here about light issues on Ford Ecosports.
Did Ford Recall Any of the Ford EcoSport Models?
Since its US release in 2018, the Ford EcoSport has been recalled twice.
The first recall, issued in 2018, didn't cover any major defects. In fact, Ford only recalled the affected models because they had European owner's manuals and European brake-reservoir caps.
Federal law states that all pieces in a vehicle must be made according to US specifications; hence, the need for recall. The second recall, issued in 2019, centered on faulty seat welds, which could reduce the seat's overall strength.
According to Ford, the problem affected only the front seats and could increase occupants' risk of injury in a crash.
How Much Do the
EcoSport

models Pollute?

Even with its small engines, the EcoSport still releases copious amounts of CO2 into the atmosphere.

Per research findings, the three-cylinder EcoSports emit lesser greenhouse gases compared to the four-cylinder variant.

Here's a breakdown of each model's pollution figures based on EPA estimates:
| | | |
| --- | --- | --- |
| Model | Greenhouse Gas Emissions | Emissions Score |
| Ford EcoSport FWD 1.0 L (3-cyl.) | 318 grams per mile | 6/10 |
| Ford EcoSport AWD 2.0 (4-cyl.) | 355 grams per mile | 5/10 |
How Much Do the
EcoSport

Models Tow?

From our research, a properly equipped EcoSport model can tow anything between 1,400 lbs. to 2,000 lbs. of load or lesser.

This means you can use it for some light towing. The EcoSport's tow rating may seem low, but for a small SUV it's impressive.

In fact, the EcoSport's towing capacity is higher than what most of its rivals offer.
How Reliable Are Ford EcoSport?
As it's [mostly] a new model, there isn't sufficient data on the EcoSport to determine how reliable it is.
If it helps, the manufacturer behind the EcoSport, Ford, doesn't have a solid reputation for reliability.
In fact, RepairPal gives Ford an overall 3.5/5 Reliability Rating, placing it 21st out of 32 brands. Also important to know is the most widespread issues on the Ford EcoSport.
These include:
Transmission problems
Brake screeching and grinding
Doors won't lock in rainy/wet weather
How Safe Are Ford EcoSport?
The EcoSport doesn't offer active safety features such as pre-collision assist or adaptive cruise control.
But it provides some safety features such as advanced blind-spot monitoring, rear cross-traffic alert, and rear parking sensors. However, most of these aren't standard and only appear on pricier trim levels.
A four-star safety rating is what the EcoSport received from the NHTSA. You may be concerned about the EcoSport's performance on the rollover assessment where it earned just three stars.
The IIHA hasn't tested the EcoSport for now.
What Is the Typical Buyer Demographics For This Model?
For now, there isn't sufficient buyer demographic data for the EcoSport.
Hence, we'll base our conclusions on buyer demographic data for the small SUV segment, of which the EcoSport is a part.
More women than men buy small SUVs like the Ford EcoSport, with female buyers making up 55% of buyers. The median age of small SUV buyers is 54 years and they earn an annual income of $80,425.
Servicing costs, vehicle quality, and reliability are the biggest factors influencing choices of this buyer demographic.
Ford EcoSport Theft Numbers
We couldn't find theft numbers for the Ford EcoSport online.
However, the EcoSport doesn't seem like an attractive target for thieves.
To start with, the EcoSport is not a bestselling model and history has shown bestselling models often get more stolen than most. Then, it also comes with Ford's SecuriLock Anti-Theft system, something sure to put robbers away.
The SecuriLock has an engine immobilization feature that prevents your car from being driven off by thieves.
Sources:
US CAR SALES ANALYSIS 2019 – SUBCOMPACT CROSSOVERS
US CAR SALES ANALYSIS 2018 – SUBCOMPACT SUV SEGMENT
fueleconomy.gov/feg/bymodel/2020_Ford_EcoSport.shtml
cars.com/research/ford-ecosport/recalls/
fueleconomy.gov/feg/PowerSearch.do?action=noform&path=1&year1=2020&year2=2020&make=Ford&baseModel=EcoSport&srchtyp=ymm
nhtsa.gov/vehicle/2020/FORD/ECOSPORT/SUV/AWD
sunsetfordstlouis.com/2018-ford-ecosport-safety-features-st-louis.html
Was this article helpful?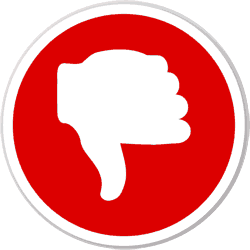 Did you find wrong information or was something missing?
We would love to hear your thoughts! (PS: We read ALL feedback)