The Hyundai Accent has long been a favorite among customers on a tight budget when searching for the ideal compact car.
The Accent has established itself in the automobile industry thanks to its reasonable pricing, high fuel efficiency, and dependable performance. 
To assist you to navigate through the best and worst Hyundai Accent years, we'll delve into the data and examples in this post. This will help you make an informed decision before making a purchase.
The Best and Worst Years for Hyundai Accent Are:
The 2019-2021, 2018, and 2015 Hyundai Accent models stand out with their unique features, solid build quality, and overall dependability. However, the 2016, 2010-2013, and 2008 models should be avoided due to transmission issues, safety problems, many recalls, and other reliability concerns. 
What Hyundai Accent Years Are the Most Reliable?
If reliability is your top priority, certain Hyundai Accent model years have proven themselves to be trustworthy companions. 
Let's examine these years in detail to give you a comprehensive understanding of their dependability.
2019-2021 Hyundai Accent
The 2019-2021 Hyundai Accent models have established themselves as reliable options in the compact car segment, earning praise from owners and experts alike. 
Let's explore the key factors that contribute to the exceptional reliability and standout features of the 2019-2021 Hyundai Accent:
Solid Performance: The 2019-2021 Hyundai Accent models deliver a satisfying blend of performance and fuel efficiency. The engines are known for their smooth operation and reliability.
Advanced Safety Features: These years come equipped with a range of advanced safety features. These features enhance occupant protection and provide peace of mind on the road.
Quality Interior: The materials used in the construction of the interior are of good quality, giving the Accent a more upscale feel compared to some competitors in its class.
Comprehensive Warranty: The industry-leading Hyundai Assurance program offers extended warranty coverage, providing reassurance, and reflects Hyundai's commitment to standing behind the reliability and quality of their vehicles
Positive Owner Feedback: Many have praised the cars for their trouble-free operation, minimal need for repairs, and long-term durability. Positive owner feedback is a testament to the consistent performance and dependability of these model years.
Whether it's daily commuting, long-distance trips, or city driving, the 2019-2021 Hyundai Accent models stand out as dependable and trustworthy compact cars.
2018 Hyundai Accent
The 2018 Hyundai Accent stands out as a notable model year in terms of reliability, as acknowledged by industry experts and opinions from owners. 
This particular year showcased Hyundai's commitment to improving the Accent's dependability, resulting in a positive ownership experience. 
That said, the 2018 Hyundai Accent received praise for its improved build quality compared to previous generations. Hyundai made significant strides in refining the vehicle's construction, resulting in a more solid and durable car overall. 
This increased attention to detail and improved manufacturing processes contributed to its reliability.
Furthermore, this model introduced a more efficient powertrain, which was designed to offer a balance between performance and fuel economy. 
Owners and industry experts have also consistently praised the 2018 Hyundai Accent for its relatively low maintenance costs. 
Many have reported minimal issues or breakdowns, highlighting the vehicle's dependability over time. This positive feedback further supports the notion that the 2018 Accent is a reliable choice in its class.
Overall, industry experts and the consensus among owners have recognized the 2018 Hyundai Accent as a reliable choice within its segment.
2015 Hyundai Accent
The 2014 Hyundai Accent may not belong to the highly-acclaimed fifth generation of Hyundai Accent models, but it certainly has its own set of strengths and unique qualities that set it apart from its competitors during its time.
Here are a couple of key factors that contribute to the 2014 Accent's reliability:
Solid build quality

Low incidence of mechanical issues
Hyundai incorporated several thoughtful additions that enhanced the overall driving experience.
These include:
A one-touch turn signal, which simplifies lane changes and adds convenience for the driver. 

Sliding sun visors provide flexibility in blocking the sun's glare from different angles. 

The inclusion of a driver's blind spot mirror improves visibility and assists with safer lane changes. 

Additional optional features like a steering wheel capable of tilt and telescopic adjustments allow for personalized comfort.

Projector headlights offer improved illumination for better visibility at night.
The combination of a visually appealing exterior, thoughtful interior features, and reliable build quality made the 2014 Accent a noteworthy model year.
Please also check out our article about Hyundai car owner demographics [2023].
What Hyundai Accent Years Should You Avoid?
While the Hyundai Accent has had its fair share of reliable years, some model years might not live up to your expectations. 
Models from 2016, 2010 – 2014, and 2008 have plagued Accent owners with several serious issues. 
It's crucial to be aware of the years that have exhibited more problems or inconsistencies to avoid any potential headaches down the road.
Here are the Hyundai Accent years that you should consider with caution.
2016 Hyundai Accent
The 2016 Hyundai Accent, unfortunately, has been associated with certain reliability issues that have raised concerns among owners and garnered attention from industry experts. 
Expert analysis and owner experiences have highlighted several factors that contribute to the perception of the 2016 Accent as an unreliable vehicle. 
Here are some key aspects to consider:
Transmission Problems: The transmission-related issues experienced by some 2016 Accent owners have been a significant factor in classifying the vehicle as unreliable.
Safety Concerns and Recalls: One notable recall involved the potential for the sunroof to detach while driving. Other recalls have addressed issues such as faulty airbags or defective brake lights. 
Build Quality and Component Issues: Some owners have reported various quality-related problems with the 2016 Accent, such as interior rattling, loose trim pieces, and premature wear of components. 
Lackluster Performance and Fuel Efficiency: While not directly related to reliability, these performance concerns can impact the overall ownership experience and contribute to a perception of the vehicle's unreliability.
It's important to remember that not every 2016 Hyundai Accent owner has encountered similar dependability issues.
A thorough grasp of the 2016 Accent's dependability can be attained by reading owner feedback, professional analysis, and official recall data from reliable sources. 
2010-2013 Hyundai Accent
The 2010-2013 Hyundai Accent models have also been subject to certain reliability issues. 
While individual experiences may vary, a range of factors contributes to the perception of these model years as relatively unreliable. 
A prominent issue that has affected the reliability of the 2010-2013 Hyundai Accent models is transmission-related problems. 
Many owners and experts have reported issues such as erratic shifting, transmission slipping, and premature failure. These issues can lead to a compromised driving experience, reduced performance, and costly repairs or replacements.
Additionally, some owners have expressed concerns regarding the engine performance and durability of the 2010-2013 Accent models. 
These issues include:
Rough idling
Power loss
Engine stalling 
Such problems can be attributed to various factors, including fuel system issues, ignition component failures, or inadequate engine design, and impact the reliability of these models.
Another area of concern for the 2010-2013 Accent models relates to electrical and mechanical component failures. Owners have reported issues with the vehicle's electrical system, including problems with the instrument cluster, power windows, door locks, and lighting systems. 
Mechanical failures, such as premature brake wear and suspension component issues, have also been reported. 
Furthermore, the 2010-2013 Hyundai Accent models have faced some safety concerns. These concerns have included issues with:
Faulty airbags
Defective brake lights
Potential engine stalling while driving.
Prospective buyers should consider Hyundai Accent models from 2010 – 2013 with caution due to an extensive list of reliability issues. 
2008 Hyundai Accent
The 2008 Hyundai Accent faced several reliability issues, with notable concerns surrounding the following: 
Premature clutch wear

Equipment defects

Problems with the airbag system
These issues impacted the overall reliability and safety of the vehicle, leading to dissatisfaction among owners.
Clutch-related problems at relatively low mileage, including slippage, difficulty shifting gears, and eventual failure, were generally reported by owners. 
Furthermore, equipment defects, particularly with its interior accessories, plague many owners. 
These defects include:
Faulty door locks

Issues with the lighting system
However, the most significant area of concern for many owners of the 2008 Accent was the airbag system. 
Several reports indicated that the airbags were unreliable. The airbag warning light would intermittently turn on for some owners, indicating a potential issue with the system's functionality. 
Even more troubling, some owners discovered that the airbags failed to deploy in accidents or collisions, which posed a serious safety risk.
The reliability concerns with the 2008 Accent airbag system and the involvement in the Takata airbag recall significantly impacted the perception of its safety and reliability among owners and potential buyers. 
Given the known issues with the airbag system and other reliability concerns, it is crucial for prospective buyers to thoroughly research and consider the potential risks associated with the 2008 Hyundai Accent. 
What Are Some Typical Problems With the Hyundai Accent Models?
Although the Hyundai Accent has become a well-known compact car, it's crucial to be aware of any potential problems that owners have mentioned. 
It can be beneficial to be aware of the frequent issues with Hyundai Accent models so that you can make an educated choice and be ready for any necessary maintenance or repairs. 
Listed below are a few of the frequent issues with various Hyundai Accent years:
Faulty throttle position sensor

Possible transmission issues

AC system not cooling

Losing coolant

Power window problems
For a more in-depth analysis, please read our article about common Hyundai cars problems.
It's crucial to remember that even though some Hyundai Accent owners have reported experiencing these issues, not all model years or vehicles may have experienced them. 
Individual usage patterns, driving circumstances, and maintenance history can also affect when these problems arise. 
Before buying a Hyundai Accent, it is wise to do a complete inspection, look over the car's maintenance history, and take it for a test drive to determine how it is in general. 
Go Back: Overview over best and worst years for all Hyundai car models.
Was this article helpful?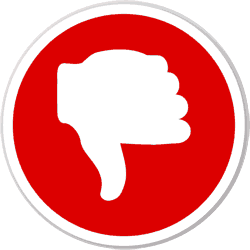 Did you find wrong information or was something missing?
We would love to hear your thoughts! (PS: We read ALL feedback)
ⓘ  The information in this article is based on data from National Highway Traffic Safety Administration (NHTSA) recall reports, consumer complaints submitted to the NHTSA, reliability ratings from J.D. Power, auto review and rating sites such as Edmunds, specialist forums, etc. We analyzed this data to provide insights into the best and worst years for these vehicle models.
---