Any truck enthusiast will agree that the Chevrolet Silverado is one of the best trucks on the market.
We've previously looked at how long Silverados last and some typical issues with Silverados. Now it's time to look at where they're made.
The Silverado features impressive powertrains, strong towing capacity, and a comfortable cabin that rivals most luxury cars.
Have you ever wondered where the Silverado trucks are made?
Then read on as we share facts about the Silverado's production locations.
Where Are Silverados Being Made?
General Motors, which owns Chevrolet, manufactures some Silverado trucks in the US at Fort Wayne, Indiana and Flint, Michigan. However, it also makes crew cab versions of the Silverado at its Silao, Guanajuato plant in Mexico.
A General Motors Plant in Oshawa, Ontario, Canada, also built the Silverado models for a short period between 2018 and 2019.
Check our list of the best Chevy Silverado years and some years to avoid.
Are Silverado for the U.S. Market Produced in the U.S.?
Chevy Silverado trucks destined for the U.S. market are produced locally at General Motor's plants in Indiana and Michigan.
However, the company also makes the crew cab versions in nearby Mexico.
Are they Being Assembled in the U.S.?
For the most part, General Motors manufactures US market Silverados at its American factories.
The first is the GM Flint Assembly in Flint, Michigan, a post-WWII factory.
The second is the Fort Wayne Assembly in Fort Wayne, Indiana, which also makes the Silverado's cousin, the GMC Sierra.
However, some Silverado trucks also come from neighboring Mexico. Per company information, GM makes the crew-cab Silverado at a plant in Silao, Mexico.
How Can You Check Where a Specific Silverado Was Produced?
We recommend analyzing your Silverado's Vehicle Identification Number to determine where it is made.
Remember, there are 4 generations of the Silverado with many engine sizes.
The Vehicle Identification Number (VIN) is a unique code used to identify vehicles.
With the VIN, you can detect your Silverado's production date and its assembly location.
The VIN has 17 characters (numbers and letters) in all — the first character identifies where the vehicle was manufactured.
The first VIN character of any vehicle built in North America is a number.
For example, American-made Silverados have either 1, 4, or 5 as the initial character in their VINs.
Silverados made in Mexico typically have '3' as the first VIN symbols.
You can further confirm your Silverado's location of manufacture by looking for its 'Plant Code'.
The Plant Code, which can be a digit or letter, identifies the factory that assembles the Silverado.
An example is the GM Fort Wayne plant in Indiana, which has 'Z' as its plant code. Likewise, the GM plant in Flint, Michigan, has 'F' as its plant code.
Note: You can find the plant code by counting up to the 11th character in your Silverado's VIN.
Make sure to also read our article about how long the Chevrolet Silverado lasts.
Where Is the Silverado Designed?
Most Chevrolet models are designed at the GM Design Center in Warren, Michigan, and we assume the Silverado is designed there, too.
Opened in 1956, the Design Center has remained a focal point for GM design efforts over the years.
Please also read our article about driving the Chevrolet Silverado in snow and winter.
Where Are Silverados Made for the Canada Market?
At a time, General Motors manufactured the Silverados for Canada's burgeoning truck market at its Oshawa, Ontario factory.
But GM closed the plant in 2018 over falling sales, ending production of Silverados in Canada.
A recent agreement between GM and Canada's automotive workers' union, Unifor, could see Chevrolet Silverado production return to Canada.
According to reports, GM will restart Silverado production at the plant in early 2022.
Where Are Silverados Made for the UK Market?
The Silverado is absent from the UK market because GM doesn't make a right-hand drive version of the truck.
The only option for you is to import a US or Mexico-made Silverado and pay for RHD conversion.
Is Chevrolet Planning to Move Its Production?
Based on our research, we can safely assert that GM is not moving production of the Silverado trucks soon.
While it has announced plans to start Silverado production in Canada, that won't happen until 2022.
Also check our article about where the Toyota Tacoma is made.
Is Chevrolet Hiring or Firing in the U.S.?
General Motors, owner of Chevrolet, has fired over 600 employees at its American plants this year.
According to GM executives, the retrenchment was necessary after a slowing demand affected sales and ultimately, production quotas.
Even so, the American carmaker is still hiring some workers across its plants in USA.
This is based on job listings seen on job search site Indeed.com.
Is Chevrolet an American Company?
Chevrolet is an American car company under the ownership of General Motors.
Founded in 1911, Chevrolet is one of the longest-running automotive brand in the US.
Asides selling vehicles in the US, Chevrolet also exports overseas, especially to Asia and the Americas.
Was this article helpful?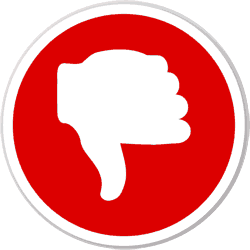 Did you find wrong information or was something missing?
We would love to hear your thoughts! (PS: We read ALL feedback)