Nothing is more exciting for motorcyclists than news of the release of a new motorcycle.
Newer models represent advances in technology and have novel features that improve performance and ride quality.
When Do New Harleys Come Out?
Harley-Davidson typically releases its newest bikes during its Annual Dealer Meeting, which takes place in August. The meeting, which attracts a large attendance, gives H-D the chance to unveil its latest bikes to considerable fanfare and publicity.
The released models may, however, not be available for sale until the next year.
For example, the LiveWire model, which Harley released at the 2019 meeting, will only start selling later this year.
What Month Do New Harleys Come Out?
In recent times, most of Harley-Davidson's newest offerings have increasingly come out in August.
August is the perfect month to release new models as many high-profile motorcycling events take place then.
Harley-Davidson's Annual Dealer Meeting is one of these events. The Dealer Meeting is arguably H-D's most important event of the year. At the event, its executives discuss sales performance and plan with dealers and other stakeholders.
The event draws considerable attendance [thousands attend yearly] and coverage from top media companies.
These factors make the Dealer Meet an attractive option for launching new models.
Annual Rallies & Other Events
Another big event that holds in August is the famous Annual Sturgis Motorcycle Rally.
The rally, which attracts over 500,000 people to Sturgis, South Dakota, is one of the world's biggest.
With the sheer number of bikers attending the event, it makes sense that H-D would want to debut its newest models there. Not only would the company get customers to test-ride the latest models, but it can also gain valuable feedback from them.
The month of November also witnesses the release of new Harley motorcycles. The Annual Esposizione Internazionale Ciclo Motociclo e Accessori [EICMA] or the International Motorcycle and Accessories Exhibition hold in November.
Billed as the biggest motorcycle show, the event provides a platform for bike makers to show off their latest offerings.
Harley-Davidson has released some of its most sensational motorcycle models at the EICMA.
These include the new Bronx "Streetfighter" model and the Pan-America Adventure Touring Bike.
When Do Dealerships
Start Selling

New Models?

That Harley-Davidson releases a model in August/November doesn't mean you can purchase immediately.

A dealership may get hold of a new model early and start selling around late August or early December.

In other cases, you may not be able to purchase a model until the start of the new year.

When dealerships don't have new models in stock, they give you a chance to pre-order them. This way, you'll be able to get your new Harley as soon as it is available.

Visiting several dealerships is one way to know if a model is available for purchase.

No two dealers are the same, and what is available at a dealership may be unavailable at another.

Check out our article that talks about 7 Best Harleys For Women
How Many Years Does Harley Produce Each Model For?
There are no hard-and-fast rules concerning the longevity of any production H-D motorcycle.
Whether Harley produces a bike for two years or twenty years depends on various considerations.
Sales performance is often the biggest of these considerations. If a model is selling poorly compared to others, H-D will likely remove it from the official lineup.
An example of a Harley model family discontinued for poor sales is the Harley-Davidson VRSC (V-Twin Racing Street Custom), a.k.a V-Rod. Although the V-Rod generated significant buzz when released, it never caught on with the core Harley customer base.
With time, the disappointing sales figures forced Harley-Davidson execs to cancel the production of the model.
But it is not every time Harley-Davidson axes a model because of low sales performance.
Production Levels Over Time
Harley has stopped the production of commercially successful models in the past.
For example, consider the case of the Dyna models, which the Sons of Anarchy TV series made famous.
The models were popular quite alright, but Harley felt the "rebel" image associated with the models was detrimental to attracting a younger rider demographic.
Consequently, Harley-Davidson folded the Dyna line in 2018 and merged it with the Softtail family. The decision has seen models like the Low Rider, Street Bob, and Fat Bob reborn as newer Softtail models.
Apart from the odd case of the Dyna, bestselling Harleys are still in production. The Sportster has been around since 1957. The Electra Glide saw its first model released back in 1965. The Street Glide started selling in 1984 and is still on the market.
As long as a model is bringing in the cash, it likely will continue to see production.
Here are all the current Harley models and their production years:
Harley-Davidson Sportster
Harley-Davidson Softtail
Harley-Davidson Road King
Harley-Davidson Road Glide
Harley-Davidson CVO
Harley-Davidson Electra Glide
Some of the discontinued Harley models include:
Harley-Davidson Dyna [1970-2018]
Harley-Davidson XCLR [1977-1980]
Harley-Davidson Tour Glide [1981-1987]
Harley-Davidson VRSC (V-Rod) [2001-2018]
Harley-Davidson Shrine [2007-2013]
Do All Models Get A Release Every Year?
As we explained before, there's no particular rule to the production of a specific Harley model.
A model could be shelved after a year or continue production for several years.
Currently, there are around 30 individual models grouped under nine distinct families [excluding trikes].
Not all of these models get a release each year. Sometimes, H-D may decide to halt the production of a model and start whenever it wants.
Models not getting a 2020 release includes:
Harley-Davidson Street 500
Harley-Davidson SuperLow
Harley-Davidson Electra Glide Ultra Classic
Harley-Davidson Electra Glide Ultra Classic Low
Harley-Davidson Ultra Limited Low
What's A Good Time And Bad Time To Buy A
New Harley

?

Looking to buy a new Harley?

Knowing when to buy may help you save hundreds, if not thousands, of dollars on your next Harley purchase.

Like all things, buying motorcycles is a seasonal activity. People buy more bikes when the weather is warm and the skies are clear, such as in spring or summer. The motorcycle riding season starts during this period, and the demand for motorcycles is usually high.

Increased demand will inevitably drive up motorcycle prices, including the Harley, you've had your sights on for a long.

The thing with buying Harleys in spring/summer is that more people are looking to buy the same Harleys you want to buy.

As a result, a dealer will be less willing to give you any discount or deal. Instead, you will likely have to pay whatever price the dealership wants for the Harley.
What is The BEST Time to Buy a Harley?
Fall and winter are the best times to buy a new Harley.
By this time, the motorcycle riding season is over, and no one is thinking of buying a Harley, or any bike for that matter.
Dealerships often experience their lowest levels of sales during these months.
Thus, they are more willing to offer you a deal to buy motorcycles from them. With luck, you may even find a dealer ready to cut his losses and sell a Harley for a fraction of the original price.
The first months of the year are also good times to buy Harley motorcycles. Dealers often have new Harleys coming in, and they need to free up room for the incoming bikes.
Consequently, they will have no choice but to sell off old stock for reduced prices or risk having no space for new motorcycles. Moreover, new models' appearance devalues old models, and dealers are willing to sell them below the original sticker price.
Once you find a dealer desperate to sell off old bikes, you can get yourself a deal on an otherwise expensive Harley.
If you prefer buying in spring/summer, you have two options. Buy at the end of a month or buy at the end of the fiscal year. Salespeople have monthly quotas to meet, and a salesperson yet to meet his sales quota will be willing to cut you a deal.
Also, the end of the fiscal year is a time when the dealership is aiming to achieve sales goals and reduce its existing inventory.
Meet a dealership at this time, and you will be amazed at their willingness to give you discounts on your Harley purchase.
Can You Pre-Order A
New Harley

Before It

Is Released

?

You can pre-order the newest Harleys before the official release date.

However, the details of individual pre-orders vary across different dealerships.

Some will request the full price of the motorcycle when you make the pre-order. Others will collect half the price during the initial pre-order and receive the rest after shipping the Harley to you.

Some dealerships even allow you to pre-order a Harley without making payment and only charge you when they've delivered the bike to you. You won't find many dealerships doing this, though.

You should also know that pre-ordering a Harley bike may mean you have to pay more than you would if you waited until some months passed to buy the Harley. However, a pre-order may be wise, especially in the riding season, when demand for bikes is high.

By doing that, you don't have to struggle to get your preferred Harley when it comes out.
How Do The Prices On Harleys Develop?
Besides picking an excellent time to purchase your new Harley, a good buying strategy has considerable knowledge of the pricing trends on different Harley models.
Are retail prices increasing or decreasing? Are cheaper models being introduced or not? How do the costs of the models stack up against rival brands?
Answering these questions will help you get value for your money on your next purchase.
How do the prices on Harleys develop? Well, it's no secret that the prices of most Harley models are on the rise.
For example, the 2020 Softtail Standard model costs $21,495, while the 2013 model cost lesser at $18,529.
A 2020 Road Glide Standard model at $22,989 is more expensive than a 2014 version [$21,199]. Similarly, a CVO Limited cost $39,349 in 2015, but the 2020 model's MSRP is around $44,039. That's a difference of over 4,000 dollars [$4,690, to be specific].
Aren't these increases in price reinforcing the widespread belief that Harleys are overpriced and expensive? No, they aren't.
Not if you rightly consider the factors influencing the high rates on these models.
Newer Technology:
A big reason new Harleys are more expensive than their older counterparts is that they often feature more modern technology.
And if you've ever had to upgrade a gadget, you'd know that new tech doesn't come cheap.
For example, the ABS and Reflex Defensive Rider System (RDRS) comes standard on some Harleys.
It will cost more to produce an ABS-enabled or RDRS-enabled model, given how expensive these individual technologies are.
More Customization
Options:
Harleys offer more for the price you pay for them.
For a competitive price, you get a bike with a beautiful paint finish, impressive styling, and high build quality.
Your bike will likely come with chrome, and H-D will allow you to choose from a variety of colors. Most competitors don't allow you such luxury.
With other manufacturers, the best you get is a few colors, no chrome, and lots of plastic parts.
Durable Construction:
Unlike other motorcycle companies, Harley uses steel or aluminum to make individual bike components.
Using plastic parts to cut down costs [which many manufacturers do] isn't part of Harley's ethos.
With steel/aluminum being more expensive than plastic, the high prices of Harleys make more sense.
Low Sales
Volume:
Harley's high prices could also have contributed to their low sales volume worldwide.
Harley Davidson sold around 218,000 motorcycles in 2019. Meanwhile, rival Honda Motor Co. sold over 20 million bikes within the same timeframe.
How do these numbers affect product pricing? It means that companies like Honda can get away with lower prices on their models as they sell more bikes.
Harley-Davidson, on the other hand, has to keep costs high to make profits. Without doing this, it can't make profits or invest in research and development [R&D] of future models. When this happens, Harley would go bankrupt and end up under another owner during the AMF years.
When compared to rival models, even the "expensive" Harleys aren't so expensive. For instance, a 2019 Indian Dark Horse [$18,310] costs more than a 2019 Softtail Slim [$16,750]. The 2019 H-D Sport Glide [$18,650] is cheaper than the 2019 Springfield Dark Horse [$21,800].
Even the Japanese bikes, famed for their low prices, can be as expensive as Harleys. Take, for example, the Honda Gold Wing Tour, which serves as Honda's premier cruiser model. The 2020 base model costs $23,800 on average.
Compared to Harley's cruisers such as the Electra Glide [$19,199] and Road King [$19,499], the Gold Wing is less of a bargain for you.
You should also know that Harleys have better resale value than most motorcycles. Therefore, you can still recoup some of the money you spent on buying the Harley.
That said, if you want a cheap bike, there are many low-cost Harleys on the market.
Entry-level models like the Street 500 and Street 750 cost less than their Big Twin cousins and are an excellent place to start your Harley journey.
What Colors Can You Choose For A
New Harley

?

One thing buying a Harley affords you is the freedom to customize your bike to your tastes.

That includes the freedom to choose what color scheme your new Harley comes in.

Usually, Harley-Davidson will release a chart every year containing the colors you can choose for models released in the current year. For example, the 2020 color chart includes Black Denim, Barracuda Silver, Vivid Black, Rock Gray, Billiard Blue, and many others.

Mostly, you can only pick the colors Harley-Davidson offers for a particular model. You cannot get your new Harley in a custom color, which isn't on the official color chart.

The only way your new Harley can get a custom paint job is to have it repainted in your preferred color scheme. You can get your dealer to repaint the bike, or you can have it done at a separate outlet.

Harley-Davidson always offers one-off "special" color options for select models each year. However, if the custom color is not a popular one, the odds of your dealer having it in stock is low.

You may need to order directly from the factory and wait for weeks or months before your bike arrives.

The colors you can pick for 2020 Harley models include:
1. Solid Colors:
Stonewashed White

Pearl

Performance Orange
Vivid Black

Rock Gray

Billiard Blue
Barracuda Silver
Black Denim
River

Rock Gray

Denim

Billiard

Burgundy

Midnight Blue
Spruce
2. Two-Tone
Colors:
Silver Pine

/Spruce
Billiard Red/Vivid

Black

River

Rock Gray

/Vivid

Black

Barracuda Silver Denim/Black

Denim

Midnight Blue/Barracuda Silver
3. Custom
Colors:
Stilletto

Red
Tahitian Teal
Zephyr Blue/

Sunglo

Scorched Orange/Silver

Flux
4. CVO [Custom Vehicle Operations]:
Sand Dune

Smokey Gray/Black

Hole

Smokey Gray/

Stormcloud

Moonlight Blue/Deep Sea

Blue

Black Stardust

Fade

Blizzard White with Lightning Silver &

Stormcloud

Black Stardust with Magnetic Gray & Wicked Red
Not all colors listed are available on all models. You should contact your dealer for information specific to your bike.
Was this article helpful?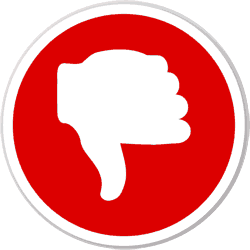 Did you find wrong information or was something missing?
We would love to hear your thoughts! (PS: We read ALL feedback)