Harley-Davidson bikes are much-loved by bikers all over America and beyond.
But do you know that certain groups of motorcycle users prefer specific H-D bikes?
In this article, we show you the Harley Davidson bikes that different biker groups love to ride.
Here we go!
What Harleys Do The Police Use?
Harley-Davidson motorcycles have been popular among U.S. police officers for years.
The first H-D police motorcycle was a 1907 model made at the behest of the Detroit Police Department. Since then, Harley-Davidson has risen to become the largest maker and supplier of police bikes in the U.S.A.
This is not to say that Harley-Davidson has always enjoyed an uninterrupted monopoly of the U.S. police motorcycle market.
Rival brands have also challenged Harley's dominance of the police bike market on different occasions.
For instance, the California Highway Patrol [CHiP] dropped Harleys in favor of Kawasakis in the 80s. Some other police departments have also used BMW and Triumph motorcycles at different periods.
Why Do Policemen Like Harley's So Much?
Harleys have remained the preferred choice for American law enforcement for several reasons.
First, Harleys offer impressive ergonomics. This makes them perfect for police offers who have to ride these bikes over long distances and for extended periods.
Kawasakis and Hondas may offer more speed, but they don't offer the same level of comfort as Harleys.
Harley police models have a low center of gravity, and this allows for easy manipulation at low speeds. Their low CoG increases stability and reduces the chances of a crash. This stability allows officers to ride in windy or slippery conditions.
Cruiser models are the most commonly used Harleys among police officers. These motorcycles have comfortable seating, low center of gravity, and impressive storage capacity, all features loved by police officers.
The most popular Harley-Davidson motorcycles among police officers include:
Harley-Davidson Road

King

Harley-Davidson Iron 883

Sportster

Harley-Davidson Electra

Glide
What Harleys Do Hells Angels Ride?
The Hells Angels [or the Hells Angels Motorcycle Club] is an outlaw or "one-percenter" bikers club founded in 1948.
Hells Angels is one of the biggest and most influential outlaw motorcycle clubs in America and have members across many states in the U.S.A. Hells Angels are popular and have been portrayed in several movies, books, and other media.
Since its inception, the Hells Angels have had a standing rule that members must ride only Harley-Davidson motorcycles. This convention was started in 1948 and persisted to the present day. Using Harleys by illegal clubs like the Hells Angels explains why many people associate the motorcycle brand with the bad-boy image.
Members of the Hells Angels prefer the larger Big Twin models. With their imposing size, rumbling engines, and loud exhaust pipes, these bikes allow members to stand out on the road.
Moreover, the minimalist stock paint job provides many opportunities for customization, which is something Hells Angels are big on.
Favorite Harley models among members of Hells Angels include the Street Glide, Road Glide, Road King, and Heritage models.
What Harleys Do The Mayans Ride?
The Mayans are members of the fictional Mayans Motorcycle Club whose activities are portrayed in the Mayans MC Television series.
Airing on F.X., the series is similar to the older Sons of Anarchy show. In fact, Mayans MC is a spin-off of S.O.A., and the events take place 2-3 years after the events of S.O.A.
Although Mayans MC is related to Sons of Anarchy, the bikes used on both shows are different. S.O.A. featured a lot of club-style Dyna and F.X.R. models. Mayans MC features Road Kings, Heritage Softtails, and Softtail Deluxe models.
The lowrider culture had a significant influence on the choice of motorcycles in Mayans MC.
As a result, they are more colorful and flashier, compared to those used in Sons of Anarchy. Design elements on bikes in Mayans MC include long pipes, fishtail tips, ape hangers, whitewall tires, full-skirt fenders, and chrome paint.
Here's a list of the Harleys used by key characters from the series:
Harley Softtail Deluxe – Ezekiel "E.Z." Reyes [Star of the show and prospect for the Mayans Motorcycle Club]
Harley Road King – Marcus "El Padrino" Alvarez [National President, Mayans Motorcycle Club]
Harley Breakout – Obispo 'Bishop' Losa [member of Mayans MC]
What Harleys Do They Ride In Sons Of Anarchy (S.O.A.)?
Sons of Anarchy is a motorcycle drama that follows the activities of an outlaw bikers group, the Sons of Anarchy Motorcycle Club, Redwood Original [SAMCRO].
SAMCRO was modeled after real-life American one-percenter bikers club like the Hells Angels. This meant members had to ride only Harley-Davidson motorcycles.
The series ran on F.X. from 2008 to 2014 and was a cult hit among the TV-watching public. It is credited for increasing the popularity of Harleys among young riders.
Most Harleys used by members of the SAMCRO on the show were mostly Dyna and F.X. models. These "club-style" Harleys usually had blacked-out painting, raised rear suspensions, quarter fairings, small T-bars, and modified performance exhausts.
Although mostly Dynas were used in S.O.A., some other models, such as the Road Glide and the Road King, also appear in the series.
Here are some Harley motorcycles used by major characters from the show:
1. Harley-Davidson
Dyna
The Dyna model used in the S.O.A. series belonged to Edward "Half-Sack" Epps, a prospect for the SAMCRO.
Unlike the blacked-out bikes used by SAMCRO members, Half-Sack's Dyna had a white paint job.
This was perhaps a way to show that he was still a prospect and not a full SAMCRO member.
However, the unique paint job allowed him to stand out from the crowd.
2. Harley-Davidson Dyna Super
Glide
Many of the key characters in S.O.A. rode different Dyna motorcycles.
However, the Dyna of choice for Clay Morrow [ex-president of SAMCRO] was a 2008 Dyna Super Glide. This is the bike he rode in the S.O.A. series until his death in the sixth season. Clay's Dyna was iconic and had an eye-catching Reaper graphic plastered on its tank.
This bike was no slouch either, and its Twin Cam 96 Pushrod V-twin engine produced 1584cc of displacement and 92 ft-lbs of torque.
3. Harley-Davidson Dyna Super Glide
Sport
The Dyna Super Glide Super Sport is one of the best-known motorcycles from the S.O.A. series.
Jax Teller, played by English actor Charlie Hunnam, was the president of the fictional Sons of Anarchy Motorcycle Club, in the motorcycle drama Sons of Anarchy.
In the series, he rode a blacked-out Harley-Davidson Dyna Super Glide Sport. Although members of the club rode mostly Dyna models, Jax managed to make his Dyna stand out from the crowd.
His bike had the same quarter fairing and black accents like others. However, it came with small custom T-Bars, and this made it a bit different from the other bikes.
Jax's Dyna Super Glide Sport was a "club-style" Harley. Club-style motorcycles typically have all-black paint finishes, small quarter fairings, custom T-Bars, and modified exhausts.
Jax's Dyna is one of the most iconic club-style bikes and contributed to the popularity of bikes in America.
The other character to use a Dyna Glide Super Glide Sport was Jax Teller's friend, Opie. Although Opie had a classic Panhead bike, he used the Dyna for everyday riding. Opie's Dyna Super Glide Sport had a twin-cam 88 engine, triple-disc brakes, and adjustable sport suspension.
We love the design elements on this bike, including the drag bars and the S.O.A. skull-logo graphic.
4. Harley-Davidson Dyna Street
Bob
Two important characters ride the Street Bob model in the S.O.A. series.
The first is Filip "Chibs" Telford [Vice-President of the SAMCRO] and Alexander "Tig" Trager, a member of the SAMCRO.
Chibs' Street Bob motorcycle has several elements that reflect his personality and personal heritage. There is a St. Andrew cross patch on the saddle's rear [reflective of his Scottish roots] and custom matte black Z-bars with risers.
The Anarchy symbol painted on the bike's tank further accentuates Chibs outlaw biker personality.
Tig is one of the show's darkest characters, and his bike serves to enhance his dark personality. Tig's Street Bob is painted matte black and has skulls and spikes in its body design.
This Street Bob is the true bad-boy bike, both in look and in spirit, and we find it perfect for a character like Tig.
5. Harley-Davidson Road
King
When you are the leader of one of SAMCRO's biggest rivals, you have to ride in style.
This is what Marcus Alvarez, leader of the Mayans Motorcycle Club, did with his H-D Road King motorcycle.
The bike looked awesome with the Mayan Green paint job and chrome-white tires. Custom ape bars and lowered seating further gave the bike an aggressive look.
6. Harley-Davidson Road
Glide
Much of the non-Dyna models on the S.O.A. show belonged to either a rival of SAMCRO or minor characters. T.O. Cross, president of the Grim Bastards Motorcycle Club, owned the Harley-Davidson Road Glide model in the show.
Given Cross's position, his choice of a bigger model like the Road Glide is not surprising. Neither is his choice of a super-bright orange paint job. A biker has to grab attention some way after all.
However, Cross's choice of motorcycle goes beyond image purposes.
The Road King model is a high-performance model that has a powerful Milwaukee-Eight 117 engine. It also has many features designed to make riders as comfortable as possible.
Such creature comforts include dual bending valve front suspension and emulsion rear suspension, and a hand-adjustable pre-load.
What Harleys Do Outlaw Motorcycle Gangs Ride?
According to Bustle.com, there are about 3,000 motorcycle gangs in the U.S.A.
There are big, organized gangs like the Hells Angels, the Bandidos, the Outlaws, and the Pagans. Then there are the smaller ones, like the Vagos and the Black Pistons.
Although they are rivals, these gangs share something in common: Harley-Davidson motorcycles.
Harleys have remained the go-to motorcycles for biker gangs for decades. Even though foreign-made motorcycles like Kawasaki and Triumph offer more speed and power, American biker gangs have stuck with Harleys. There are different reasons for this.
To start with, most of the motorcycle gangs were formed by ex-war veterans who felt riding foreign-made bikes was unpatriotic. They required members to ride only American bikes: this left Indian, Victory, and Harley motorcycles to choose from. Indian and Victory had financial problems and often stopped operations.
Harleys, therefore, remained the most viable choice for outlaw riders.
More Reasons to Use Harley-Davidsons
Moreover, Harley-Davidson motorcycles were affordable and could be modified to suit the taste of individual riders.
This appealed to members of outlaw bikers who loved personalizing their rides. With the rise of the chopper movement, more outlaw bikers modified their bikes to give them a more aggressive look. Such modifications included brighter paint jobs, ape bars, the longer fork ends, low seating, and louder exhausts.
Another reason these gangs rode Harleys is that these bikes were comfortable to ride over long distances.
For outlaw bikers who cover large distances on their bikes, the comfort of a Harley made them an attractive option. Ironically, this is the same reason Harleys are popular among American law enforcement officers.
The choice of Harley motorcycles comes down to the image. Harleys are big bikes with engines that make a noise akin to the sound of rumbling thunder. A Harley is a bike that gets you noticed wherever you go. This makes them perfect for outlaw bikers, to whom being noticed on the road is an important achievement.
Motorcycle gangs ride a variety of Harley models, although the cruiser and touring motorcycles are more popular.
Below, we examine the Harley-Davidson motorcycles used by American motorcycle gangs:
1. Harley-Davidson
Dyna
Although not large or imposing like the touring or cruiser models, Dynas are popular among motorcycle clubs.
This is probably because of their extensive use in the hit motorcycle drama Sons of Anarchy.
The Dynas in the show inspired the rise of the "club style" bike look among American riders.
2. Harley-Davidson Street
Glide
Blacked-out Street Glide models are a staple of American biker gangs.
Coupled with the iconic batwing fairing, it's easy to see why this bike would appeal to someone with a bad-boy image to protect. The Milwaukee-Eight engine produces over 123 ft-lbs of torque, which makes for effortless riding.
The adjustable suspension and floorboards also contribute to the ride quality of the Street Glide.
Who said outlaw riders don't like to ride in comfort too?
3. Harley-Davidson Road
Glide
Harley's premier touring model has been a favorite for motorcycle clubs who do a lot of highway riding.
The Road Glide comes with a variety of creature comforts designed to make long rides comfortable.
It also has an aggressive shark-nose fairing that protects riders from highway winds.
4. Harley-Davidson Electra
Glide
The Electra Glide is the cheaper version of the more-expensive Street Glide model.
It lacks features such as an infotainment system, heel shifter, and USB output. However, biker gangs love the Electra Glide motorcycle for many reasons.
The most important being that the stripped-down, bare-essentials look of the Electra Glides encourages owners to modify the bikes as they please.
5. Harley-Davidson Road
King
Biker gang members love the Road King model because of its classic look and impressive performance.
This may be somewhat cliché, but Road Kings are made for those who desire to rule the roads. The stripped-down, minimalist design is a nod to the older Road Kings of the 60s and 70s.
This period is seen as the golden age of biker gangs and the biker culture in general. Road Kings were a significant part of the biker culture that existed during those times, and newer models have a nostalgic appeal to these clubs.
Which Harley Is Used In The Terminator Movies?
Harley motorcycles have featured in some of Hollywood's most famous movies.
In the 1969 film Easy Rider, the lead characters rode "chopped" Harley Hydra-Glide models. Also, a chopped 1986 F.X.R. Super Glide made a cameo appearance in the Quentin Tarantino classic Pulp Fiction.
However, the most popular film scene involving a Harley was in the 1991 movie Terminator 2: Judgment Day. In the scene, the T-800 [played by Arnold Schwarzenegger] makes a 4m jump on a Harley motorcycle into an L.A. storm drain to escape from the pursuing T-1000 Terminator.
Many consider this scene the best in the entire movie and rate it one of the greatest chase scenes in film history.
The bike used by the T-800 in the scene was a 1990 Fatboy FLSTF model, which he stole from a bar at the start of the film. To pull off the stunt, the bike's weight was reduced to lessen the impact of the jump.
Additionally, the bike was attached to 3cm wire cables before he made the jump [the wires were digitally erased later].
Upon the release of the Terminator 2 movie, demand for the Fatboy model soared, and sales numbers skyrocketed. Everyone wanted to ride the iconic Harley used in the famous chase scene and so bought the models in droves.
As a result, the Fatboy became one of the most iconic and commercially successful Harleys ever.
What Harley Does Captain America Ride?
Captain America is the archetypal American soldier (and superhero) who is intensely loyal and patriotic towards his country.
To further prove his loyalty to Uncle Sam, he rides one of its most iconic exports: a Harley-Davidson motorcycle.
In the movie Captain America: First Avenger, Captain America (played by Steve Rogers) rides a 1942 Harley-Davidson W.L.A. Liberator. However, Cap's Harley is not one you see every day, having undergone extensive modifications courtesy of the brilliant Howard Stark [Iron Man's father].
The bike can do some amazing things we'd like to do with our Harleys too.
Captain America also rides a 2012 Softtail Slim model in the first Avengers movie, where he uses it to battle the Chitauri invaders. Harley models also make appearances in Captain America: Civil War (the sequel to the First Avenger).
Black Widow, another superhero, rides a Dark Custom Street 750 model, and Bucky, the Winter Soldier, rides an Iron 883 model that complemented his image perfectly.
Was this article helpful?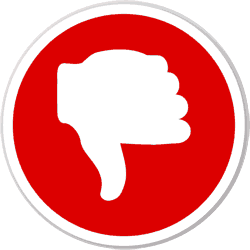 Did you find wrong information or was something missing?
We would love to hear your thoughts! (PS: We read ALL feedback)