No one can deny that Harleys have become more reliable in recent years.
Nevertheless, Harley is a machine and can develop problems that can hinder its function. When your Harley breaks down and stops running, you'll need a tool kit to perform repairs.
Let's find out if Harleys come with a tool kit!
Do Harleys Come With a Tool Kit?
Most of the Touring models [except for Road Kings] usually come with tool kits, but not all Harley bikes come with a tool kit. The Dyna, Softtail, Street, and Sportster models don't come with tool kits. We'd advise you to ask for a tool kit from your dealer when you buy a new Harley.
Some dealerships withhold tool kits from buyers and only give them to people who demand them:
What Exactly Do You Get When You Buy A Harley?
Some describe buying a Harley as a bittersweet experience.
It's bitter because you'll be parting with a ton of cash [Harleys can be very expensive]. And it's sweet because you get to own one of the most iconic motorcycles the world has seen.
Given how much a Harley costs, you may be interested in knowing what you get when you buy one.
So, what do you get after paying for your new Harley motorcycle?
Well, you get your motorcycle first. Then a copy of the Harley-Davidson Owner's Manual and an extra key fob(s). You may also get a tool kit, i.e., if your model comes with one. Asides from these, what you get varies depending on the dealership involved.
Some dealerships, especially those big on rider safety, provide helmets and DVDs containing ABS tutorials. Gift certificates and coupons are standard too. A dealership trying to build a long-term relationship may give you discounts on your first repair or parts purchase.
Other things some owners say they got when they bought their Harley include:
Battery Tender
Branded Merchandise Such as T-shirts, Jackets, Gloves, etc.
Free HOG Membership
Full Tank of Gas
Parts Catalogue
What Tools Are Included And What Else Do You Need?
One of the things you should get when you purchase a Harley motorcycle is a tool kit.
A tool kit usually contains the things you'll need if your bike breaks down. Having a tool kit on hand is essential if you want to keep your Harley running for as long as possible.
As we explained earlier, not all Harleys come with tool kits from the factory. Hence, find out which Harleys come with tool kits before buying any model.
To know if your Harley motorcycle comes with a tool kit, check under the seat. Most Harleys with tool kits usually have them located there.
Your Harley's tool kit will typically have the following items:
Cable Ties
Spark Plug Gap Tool
Multi-Bit Screwdriver
Locking Plier
Hex Keys
Spark Plug Socket
Combo Wrench
Double-End Wrench
Keeping your bike running will require more tools than the ones listed above. Stock tool kits are often incomplete and may prove useless when your motorcycle breaks down.
Therefore, you may need to buy more tools to keep your bike off the roadside. Here are some additions you'll need in your factory tool kit:
1. Pocketknife
Whether it's a utility knife or a Swiss Army knife, a pocketknife is a useful addition to your motorcycle tool kit.
Things you can do with a pocketknife include:
Cutting Cable Ties and Duct/Electrical Tape.
Cutting Brittle Hoses and Lines.
Cutting the End of a Tube Before Fixing it to Ensure it Fits Well.
Duct Tape/Electrical Tape
Duct tape and electrical tape are useful for holding cables and hoses together.
They ensure that the wires and tubes do not disturb you while you are working on the bike. And they are inexpensive and take little space.
2. Spare Fuses and Bulbs
Riding a motorcycle without lights is like running with your eyes closed. You will put yourself and others in danger.
Therefore, endeavor to have spare bulbs and fuses in your tool-kit always.
Replacing a blown fuse or bulb takes only a few minutes, so you don't ride in the dark when your bulbs go out.
3. Flashlight
A flashlight can come in handy when you need to work in a low-light condition.
It can also help you navigate safely if your bulbs blow out suddenly.
4. Battery Cables
Sometimes your battery could go flat for no reason. In such cases, what you need is a battery cable.
With a battery cable, you can connect your battery to another person's battery to increase the current in it.
5. Tire Repair and Inflation Kit
Improper air pressure can cause everything from poor handling to a dismal fuel economy.
A tire repair and inflation kit comprise a pressure gauge and portable air compressor.
If the pressure gauge shows your tires are not properly inflated, you can use the portable air compressor to fill them up.
Does Harley Davidson Use Metric or Standard Measuring Systems?
Manufacturers use the following measuring systems for sizing the components on their products:
Standard/Imperial/SAE system
Metric system
Standard-sized parts are measured in fractions of an inch, i.e., 1/2″, 3/8″, 13/16″. Metric-sized tools are measured in millimeters, e.g., 8mm, 10mm, 20mm. Components such as fasteners, bolts, and nuts are different for Standard and Metric sizes. So, don't be surprised to hear your mechanic says he needs "a 3/8″ bolt and a 12mm nut".
The Standard or Imperial system used to be widely used in manufacturing until the rise in popularity of the Metric system.
Many manufacturers switched to using the Metric system, but American companies like Harley-Davidson held out. U.S. companies continued to use the Standard system, even as the rest of the world adopted the Metric system.
You could easily guess where your motorcycle or car was made by checking the sizing system used during this period. Standard measurements meant your motorcycle was American-made.
Metric sizes said your bike was from a non-US region.
American manufacturers later switched entirely to Metric measurements, though. The reason? Most of the components these companies used were produced overseas [where the metric system was used].
Hence, it made sense to switch entirely to the metric system.
Harley-Davidson, however, opted for a mixed system that combined both the Standard and Metric systems. Presently, Harley-Davidson motorcycles use Metric and Standard methods. As a result, several parts on the same Harley may use different measurements.
H-D's adoption of both metric and standard measurements makes it harder to work on Harleys. For instance, you cannot use a metric-sized fastener on a standard bolt. To make things easier, we'd advise you have both the standard-sized and metric-sized variants of a particular tool.
Having both metric and standard tools means you are prepared to handle any repair with minimal difficulty.
You may also like to explore our article about Do Harleys Get Stolen More Often?
Should I Only Use Original Harley Tools?
Choosing to service your Harley yourself can help you save a ton of cash in saved labor costs.
A badly done repair may cause more problems for your bike. Using the right tools is the first step in performing excellent servicing.
Should you use Harley-Davidson Original tools or aftermarket tools?
Before we proceed, know that Harley-Davidson does not make the tools themselves. Usually, a tool manufacturer will produce the tools and sell them directly to Harley-Davidson.
After that, Harley Davidson will rebrand the tool and sell it under its name.
Aftermarket Tools
Aftermarket tools are made by companies not affiliated with the original manufacturer [Harley-Davidson in this case].
These products [with some exceptions] are often cheaper than original equipment sold by the manufacturer. As a result, they are popular among owners, especially those looking to save a buck or two on tools.
The problem with aftermarket tools is that they can be low quality, especially those from no-name brands. Unlike original tools, aftermarket tools may not be subject to rigorous quality tests. Many of the companies making these tools focus mainly on sales volume and not product quality.
Consequently, the tools may not stand up to abuse, which can render them useless after a few uses.
They may also corrode faster. Then you'll have to spend double on tools when you could have easily bought high-quality original tools.
However, it would be best if you did not think aftermarket tools are no good. Aftermarket equipment costs less compared to their original counterparts. And you can find high-quality aftermarket tools, too, if you do your research and ask the right questions.
A quality aftermarket tool will do the same job as the one sold by the manufacturer and at a lesser cost.
How to Buy Aftermarket Tools
We'd advise you to exercise caution when buying aftermarket equipment, though.
Many fake and low-quality tools are sold both online and in shops to unsuspecting owners. An excellent way to ensure you don't end up with the wrong tool is to avoid products from no-name brands. Buy only from well-known brands, such as WindZone or CruzTools.
If you want to buy from a new company that is not popular, read the tool's reviews first. Be careful, though. Some people are paid to give positive reviews for products, especially on sites such as Amazon.
You could instead ask people who've used the product to provide an honest appraisal.
If you cannot go through the stress of researching or reading reviews before buying tools, then buy Harley Original tools.
These products have been tested and will give you value for money.
Essential Tools To Carry On A Harley
The tools to carry on your Harley should be based on what you can fix on the motorcycle.
If you don't know what a tool is or the function, then don't carry it.
However, there are some essential tools you should take along each time you are riding.
These include:
Screwdrivers
Hex Keys
Wrenches [get different types]
Star bits
Flashlights
Jumpstarter [this can help boost your battery's power]
Electrical and safety wire
Duct or electrical tape
Small utility knife
Pliers
Spark plug sockets
Nut drivers
Spare fuses and bulbs
Portable air compressor
Tire pressure gauge
Voltage tester
Zip ties
You need not carry all these tools. Just take only the tools you need.
Also, remember to do a pre-ride inspection to identify potential problems.
Six Best Tool Kits For Harley Owners
We're sure you don't enjoy being stuck on the roadside with a faulty motorcycle.
In that case, your tool kit is your best friend. We've compiled a list of the top six Harley Davidson tool kits available on the market.
Here they are:
(see reference links below to purchase these items online)
1. Biker's Choice Roll-Up Tool Kit:
This tool kit is made specifically for Harley-Davidson bikes.
The Biker's Choice Roll-Up Tool Kit is durable, lightweight, and contains cable ties, locking pliers, electrical wire, and a drive ratchet.
It comes with a flashlight, multiple wrenches, a 10-piece hex key set, and other tools.
2. CruzTools SKHD SpeedKit
Although the CruzTools SpeedKit is small-sized, it has more tools than any factory Harley-Davidson motorcycle tool kit.
All the tools are stored in a durable pouch that weighs about a pound and measures 7″ x 2″ x 2″. You can easily fit the CruzTools SpeedKit in a fork bag to take along for your road trip with its small size.
Tools in this tool kit include nut drivers, star bits, hex wrenches, pliers, a two-in-one spark plug socket, a five-in-one screwdriver, and a tire pressure gauge.
The CruzTools SpeedKit is inexpensive and costs only about $32.
3. Stockton Tool Company Roadside Tool Kit
This tool kit is bigger than the ones mentioned above and features a wide-ranging collection of tools useful for most roadside emergencies.
It comes with wrenches, pliers, screwdrivers, and other tools you'll find in every tool kit.
The product even adds a spare fuse, fuel hose, electrical tape, and safety wire.
Despite its size, it can easily fit into your saddle bag or other storage areas on your Harley.
4. Windzone EK-1HD Tool Kit
This roll-up kit is designed exclusively for Harley-Davidson motorcycles, especially the V-Twin models.
Good things, they say, come in small packages. However, the Windzone Tool Kit shows that good things can come in big packages too.
It contains just about every tool you may need, including electrical tape, siphon hose, spare turn signal/taillight bulb, and a pressure gauge.
You don't have to worry about the size either, as Windzone says the kit will fit easily into any fork bag.
5. BikeMaster Tool Kit
This 17-piece tool kit has everything from hex keys to spark plug sockets.
It comes with six open-ended wrenches, including an adjustable wrench, a combination wrench, a screwdriver, and a spark plug gap gauge.
Electrical tape, safety wire, and a flashlight are tools in this kit, which weigh a surprising 4 lbs.
6. Apollo Tools 56-Piece Kit
The Apollo Tool Kit comes with all the essential tools needed to handle most emergency roadside repairs.
The tools are made from steel of the highest quality and are chrome-plated to resist corrosion. If you use the kit tools correctly, you may never need to repurchase another tool kit.
Tools included in this kit are hex keys, pliers, voltage tester, and a bit driver.
Standard costs about $19 on Amazon [Click here to buy], while Metric costs more at $25.
References:
Biker's Choice Roll-Up Tool Kit on Amazon
The CruzTools SpeedKit on Amazon
Cruztools SpeedKIT Compact Tool Kit on Amazon
Stockton Tool Company Roadside Tool Kit on Amazon
Windzone Tool Kit EK-1HD on Amazon
BikeMaster 17-Piece Tool Kit on Amazon
Apollo Tools 56-Piece Kit on Amazon
Was this article helpful?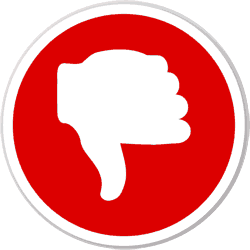 Did you find wrong information or was something missing?
We would love to hear your thoughts! (PS: We read ALL feedback)