Tesla has been a pacesetter in the electric vehicle market since their launch of the electric Roadster in 2008.
Ever since, Tesla has enjoyed a steady increase in sales, especially with their continuous innovation and introduction of awe-inspiring vehicles into the EV market.
While this brand is known for its direct selling method, one of its notable marketing strategies is their referral campaign, which constitutes a significant part of its promotional strategy.
So, what does Tesla give their customers who partake in the referral program? You'll get a comprehensive answer to this on this page.
Here are the 3 credits Tesla owners get for referrals:
1. Unlimited Referral Credits
While explaining their motive behind the referral program, Tesla claims that:
Our goal is to help Tesla owners share their passion for Tesla's products and our mission – to accelerate the world's transition to sustainable energy.

Source: Tesla
Tesla usually allows their customers to promote the sell of their products via a referral link. Through this link, a Tesla customer can intimate a friend or a family member to also patronize the brand.
And when that happens, Tesla rewards both the referrer, and the referred customer.
Initially, Tesla gave her customers the chance to win free new Roadsters to owners, provided they get the required target points. Consequently, the brand was to give out about 80 new Roadsters, according to electrek.co.
That brought about a cost concern to the brand. So, Tesla had to restructure the referral program to give out referral credits to owners who earned the credits through their referral links.
So, what are these credits and how do you redeem them?
Tesla's referral credits are not cash and cannot be converted into cash. Rather, they're like target points usable on the brand's mobile app to purchase Tesla's accessories.
On the Tesla app, there is a 'Loot Box' section whose interface is designed to allow customers to monitor their earned referral credits and purchase some accessories, including supercharger miles.
Below are some of the items you can purchase with your referral credits in the Loot Box:
2,000 Supercharger miles – 4,800 credits
Tesla Sipping Glasses – 1,750 credits
Wall connector faceplate – 1,500 credits
Wall connector – 6,000 credits
License plate frame – 800 credits
Solar roof – 700 credits
The list does not end with these items; there are several others you'd find in the Loot Box.
Mind you, the referral credits do expire within 12 months if you fail to top it up. This means the expiration cycle gets refreshed each time you add a new credit to your account.
You should also note that you can only redeem the credits earned after the Grant Date, which is the date you activate the products purchased.
2. Limitless Buyer Credits
Don't forget that we said not only will a Tesla owner get referral points when he/she referred a new customer, but the referrers also get what is tagged as 'buyer credits'.
That means when you become a new Tesla owner by purchasing any of the brand's product, you automatically earn some buyer credits to yourself.
Like the referral credits, you also cannot convert these credits into cash, but you can purchase some products with it via the Tesla's Loot Box.
Aside from having different sections on the app's interface, there's really no difference in the way you redeem the buyer credit and the referral credit.
3. Encouraging Loyalty Credits
Loyalty credit is another freebie Tesla gives owners who partake in the referral program. As the name implies, getting the Tesla's loyalty credits does not involve referring a new customer.
Instead, it involves having an existing customer purchase another qualifying Tesla product.
By existing customers, we refer to one who has previously purchased a Tesla product and has a recognized customer account.
As long as you ensure the new products you purchased qualify for some loyalty credits, you'll get the specified points after purchasing using your account.
You can always check qualifying products under the Loot Box section of the Tesla app. Once you're in the Loot Box page, tap 'Loyalty' on the screen and you'll see a list of qualifying products.
Mind you, you don't need a referral link to get loyalty credits, as long as you used your recognized account to make the purchase.
You know, sometimes, customers often use their referral link to purchase another product for themselves.
When you do this, you would not get any referral point; you only get some loyalty points, which is Tesla's way of saying thank you for being a loyal customer.
It is important to note that Tesla has put its vehicle referral program on hold since September 2021. This means you cannot refer family and friends to buy a Tesla vehicle and get rewarded unlike before.
Other Tesla's qualifying products for the referral program, like the Solar Roof and Solar Panels, are listed on the brand's app.
More adjustments or addition could still be added to the qualifying products just like the re-addition of the Supercharging miles.
How Do You Get Referral Credits?
To get referral credits, you'll have to refer a friend or family to buy some qualified Tesla products. To do this, you'll have to:
Go to your Loot Box in the Tesla app.
Tap refer.
Select the person you'd like to refer from your contact lists.
Have the person make a successful purchase.
After the purchase, you'll get the specified number of credits on the Loot Box in your account. But the credit will remain pending until the product purchased gets activated.
How To Redeem Your Tesla Credits
While Tesla owners or customers cannot convert their earned credit to cash, they can redeem it by shopping with them via the Tesla app.
Here are ways to redeem your Tesla's earned credits:
Go to the Loot Box section on the Tesla app.
Check to see if you have enough credits.
Find and tap 'SHOP'. Then check to see if your available credit is enough to claim either of the awards available.
Click on the award you have enough credits to redeem.
Tap 'REDEEM'
Follow the screen prompt and enter your shipping address.
Tap 'REDEEM CREDITS'.
Then await the arrival of your award.
Final Thoughts
Since 2009, Tesla has made 1,091,000 electric vehicles, and it has sold 1,917,450 units since its inception. Recall that this brand has been in existence since July 1, 2003.
So, by the data above, it means Tesla started taking charge of the auto markets since the introduction of the Roadster in 2008. This success could be attributed to many factors, among which are the company's referral programs.
You can argue that Tesla has gone beyond a time when it was difficult to convince someone to buy one of their electric rides.
Nowadays, the brand has gained a reputation and customer based for themselves; thanks to their marketing and promotional strategies.
At the onset of their stride into the EV market, Tesla had to spend a lot on bonuses and discounts to attract customers to their innovations. That justifies their need to go as far as offering a huge price of the Roadster to deserving customers.
However, this brand has revamped the referral program with a view to cutting down on cost while still rewarding her customers for loyalty and patronage.
Aside from stopping the vehicle referral program, owners and new customers now get only credit points for partaking in the referral program.
Source
Was this article helpful?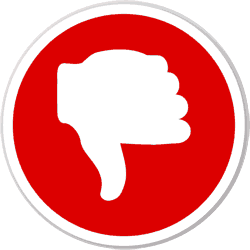 Did you find wrong information or was something missing?
We would love to hear your thoughts! (PS: We read ALL feedback)