The 1988 Honda VT800C Shadow is a vintage Japanese-cruiser -collector's dream score.
We're talking about a one-year-only Shadow model with an 800cc version of the now-classic Shadow Aero's 750 V-twin bored out for the added stroke of an extra 50cc.
With a six-speed transmission and a liquid-cooled V-twin well ahead of its time, the VT800 is a dependable classic; even the most reliable vintage bikes need work, but what are the common problems with the Honda VT800C Shadow?
Let's scroll through the forums and do a little troubleshooting!
1. Carburetor May Need Rebuilding
A failing carb is the most common problem on a vintage cruiser like the Honda VT800.
The likelihood you'll need to tear out, reconstruct, and reinstall your VT800's carb is pretty reasonable. 
Unless you're the original owner and have had your 800 Shadow since the year I was born, you likely bought your VT800 used. 
If your steed is as fortunate as it is noble, the previous owner may have rebuilt the carb on it before they attempted to sell it. 
If you're in the market for a VT800 and you're reading this in preparation, be sure to inquire into the carb's condition with the seller. 
Ask them how long it's been since the carb has been rebuilt. 
Be sure you examine the bike's maintenance history and riding regularity before buying a used cruiser. In the case of an 800C, this inquiry should include info on how recently the carb went through the rebuilding process, as all vintage carbs must eventually be rebuilt. 
It's a precise but simple task to reconstruct your Shadow's carb yourself, but it's a necessary step you can't skip. 
Carb cleaning is crucial to the reliability, longevity, and overall performance of your classic Honda VT800. 
The fuel passages get blocked on any carb over time as the motor runs. 
Riding your VT800 with a clogged carb will disintegrate Honda carburetors as fast as a carb on any other bike, despite the VT800's legendary reliability. 
Be exceptionally sharp on the carb's condition if the VT800 you're window-shopping sat unused for a few decades before you got to it. 
To analyze a bad carb on a VT800:
Be vigilant to any change in the 800C's operating performance.
Check under the VT800 for any fuel leaks while it's parked.
Inspect for fuel in the air intake.
So, what do you do if oil leaks from your carburetor on a Honda VT800? 
If you believe your carburetor is a concern, the fastest resolution is just to bite the bullet and rebuild it.
2. Starter Relay Needs Replacement
Replacing the starter relay is one of the most common issues discussed by lucky owners of what might be the rarest models in the Honda Shadow line's history, the VT800C.
Shadow riders activate their starter switch, and the starter relay clicks, but instead of the 800C starting up, the headlight and instrument array lights flicker and die. 
Once lifeless, Honda VT800 riders note the lights refuse to come back on.
The first troubleshooting step is to ensure you start your Shadow 800 in the correct sequence. 
The correct sequence for starting a Honda VT800 is:
Crank the Key
Be Sure the Bike Is in Neutral
Be Sure the Fuel Is Opened
Be Sure the Kill Switch Is NOT On
Pull in the Clutch Lever
Kick Up the Side Stand
Press the Starter Switch
While some VT800 owners say their bike fires up and then dies, others note that if they detach and reattach their battery terminals, the 800C starts right up.
Tampering with your battery terminals on the side of the road isn't a long-term solution.
Many romantic cruisers don't consider the intricate process that takes place when they push the starter button. To diagnose the problem entirely, we must first consider what happens when starting up this rare and classic cruiser. 
Your VT800's wiring system sends a pulse to initiate the spark that starts your bike. 
This electronic unfoldment takes place across multiple motor parts. 
Each of these electrical components serves a distinctive and essential function in starting up your VT800.
The source of this common problem with the Honda Shadow 800C is the component known as the starter relay. 
Two common symptoms signify that your VT800's Starter Relay might wear out.
Your VT800C Won't Turn Over
To get a clear picture of how the relay fails, let's consider how it functions:
Your starter relay transmits a signal to your battery as you press your starter control. 
That signal activates your battery to jolt an impulse of electricity.
The impulse your battery transmits strikes your starter motor, activating the spark that should start your VT800. 
The electrical signal that kindles the operation can't contact the starter motor without returning through the starter relay. 
The starter relay facilitates the battery current to achieve the electrical course required to start the motorcycle. 
If your VT800's starter relay wears out, the electrical impulse won't return to the starter motor, and your bike won't start.
Your VT800C's Starter Motor Runs After the Bike Starts
This symptom of starter-relay-death is the exact opposite and less common on the VT800 than the No-Start-Symptoms mentioned above that eventually become common to any old bike if the relay hasn't been replaced. 
Rather than failing to engage the VT800's electrical circuit, a defective starter relay could also fail to close the electrical circuit. Hence, the relay's motor is cranking after the bike has already started to run. 
In severe circumstances, a worn-out starter motor may even run well after you've pulled the keys out of your 800C's ignition.
Although rare, it happens. Be warned, this type of relay defect can kill your starter itself. If left unchecked, it'll wear out your bike's flywheel.
Solution: Replace Your Honda VT800's Worn Starter Relay and Any Damaged Wires
You or a vintage Honda-focused mechanic should test your VT800C's starter relay; we want to be sure it's a problem, of course. 
 The good news?
Replacing a failing starter relay is a pretty easy task for a decent wrencher. Your mechanic might even discover the relay is OK; it could just be old, worn-out wires that are causing the problem.
Damaged relay wiring compels the starter relay to acquire electrical grounding even when the key isn't in the ignition. 
Cleaning or repairing your VT800's wiring harness of any deterioration could be a simple fix. That said, we suggest replacing the defective wires with new ones to close the case for good. 
Related: How Long Do Honda VT800s Last? 4 Examples
3. Clogged or Corroded Fuel Tank
Another of the most common concerns original Honda VT800C owners eventually develope is corrosion in their fuel tank.
If a vintage cruiser like the VT800 is left unused for extended periods, old fuel will deteriorate and clog the lines, and the evaporating moisture gets stuck in the tank and causes rust and corrosion.
If the rust chips off the inner walls of your 800C tank and courses through the fuel lines, it'll get into your carb and damage other components in your VT800 engine.
These chips can eventually choke your fuel lines too.
Examine your VT800's fuel tank by using a flashlight to inspect the fuel tank's inner walls for rust or any other signs of deterioration. 
If your Honda's tank is indeed corroded, replace it immediately before riding your Shadow 800C.
 Employ Honda recommended aftermarket products to facilitate rust removal.
You'll have to use a coarse scrubby to clean out the rust, even if you use a special product.
Minimize any flaking metal shavings getting into your fuel system. 
Be sure to wash, flush, and dry the inside of your Honda's tank before running it.
If the tank is past the point of no return, or you doubt the possibility of scrapping all that rust off without peeling off metal, there are numerous aftermarket tanks available that fit the VT800 Shadow. 
NOTE: This issue is not due to a defect caused by Honda. If the previous owner kept your VT800 properly stored and maintained their bike's fuel levels and fluids, the tank should be rust-free. Unfortunately, many of the vintage VT800's on the market have been sitting unkept, and thus this common problem occurs. 
Related: 7 Most-Common Problems With Honda VT700
4. Fork Leaks Oil 
All classic collectible cruisers break a fork seal, eventually. Again, if your Honda VT800C is leaking fork oil, it isn't telling of any fault on the motorcycle. 
That said, if left undealt with, your VT800's fork oil can soak down to the bike's brake pad and interfere with your rare Honda's braking process.
If your front brake pads get soaked in oil, I probably don't have to mention how greatly an increase in crash risk impacts your VT. 
In drastic occurrences, a Honda 800C that's leaking oil from its fork can damage your front suspension as well.
If your VT800 is leaking oil from the fork:
Upgrade the fork bushings
Upgrade the fork oil seals
Replace the fork oil with fresh fluid
Related: 3 Most-Common Problems With Honda VTR250
General Pros and Cons of Honda VT800
Here are the pros and cons of the Honda VT800:
Pros
Parts are readily available

Dependable

Fun to tide

Low maintenance

Classic/historical vintage Shadow VT series

The VT700 engine will run forever once you get it cleaned up
Cons
Carburetor May Need Rebuilding
Starter Relay Needs Replacement
Clogged or Corroded Fuel Tank
Fork Leaks Oil
What Do the Reviews Say?
Move forward to 1988, and the original 750's displacement was upped 50cc, with Honda optimistically claiming 74 horsepower at 7,500 rpm. The horsepower was undoubtedly rated at the top of the pistons, and anything over 5,000 revs was a bit shaky—in the literal sense. This was definitely seen as an urban machine.

There was good deal more chrome, and 40 pounds more curb weight…must have been heavy chrome. The side panels, covering the battery on the left, plumbing on the right, were very shiny. The overall wheelbase was now at 63.5 inches, and the seat was lowered down to 27.5 inches, meaning that even the most inseam-challenged could get a foot on the ground. However, riders with blue jeans more than 32 inches in length were not terribly happy. The 800 was given a little more suspension travel in both the fork and shocks, with the only adjustment being shock preload, but the rider would still prefer to run on smooth roads.

The 800 had new spoked wheels that required tubes in the tires as opposed to the Comcast tubeless hoops of the 700/750. Tire sizes stayed at 100/90 19-inch front, fat 140/80 15-inch rear, with stopping power still a drum in the rear, single disc up front.

https://ridermagazine.com/2017/04/17/retrospective-1988-honda-vt800c-shadow/
What's the Resale Value of a Honda VT 800?
| | | |
| --- | --- | --- |
| Year | Mileage | Price |
| 1988 | 32,224 (Salvaged) | $999 |
| 1988 | 10,896 | $3,299 |
| 1988 | 12,534 | $2,295 |
| 1988 | 35,757 | $1,999 |
Sources
Retrospective: 1988 Honda VT800C Shadow | ridermagazine.com
Was this article helpful?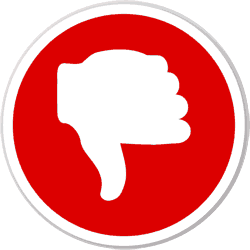 Did you find wrong information or was something missing?
We would love to hear your thoughts! (PS: We read ALL feedback)
ⓘ  The information in this article is based on data from National Highway Traffic Safety Administration (NHTSA) recall reports, consumer complaints submitted to the NHTSA, reliability ratings from J.D. Power, auto review and rating sites such as Edmunds, specialist forums, etc. We analyzed this data to provide insights into the best and worst years for these vehicle models.
---