The initial rendition of the Honda VTR250 was the VTR250 Interceptor, an entry-level-sized street sportbike obtainable only in the States from 1988 to 1990.
The VTR250 was equipped with a 249cc V-twin engine, four-stroke, liquid-cooled, driven by a six-speed gearbox.
The modern version of the VTR250 emerged in '97 to resemble a Ducati for a fraction of the price, leaving some of our readers wondering, what are some of Honda's V-Twin Racing street-mini's common problems?
1. Corrosion on Older Models
One of the most frequent issues brought to our attention by real-life VTR250 owners in the forums was corrosion. 
According to specific riders, the early VTR250 was prone to corrosion, especially where the bike sat unkempt for long periods. 
The first places corrosion appear on the Honda VTR250 are:
The bottom bridge (or triple clamp for the forks) 
The forks
The join of the headers
It's important to note that corrosion is standard on these components in any vintage bike that sat unused in damp conditions or on bikes ridden through wet or corrosive conditions and not properly cleaned and treated afterward. 
2. Fuel System Corrosion (Vintage Models)
This issue is no fault of a flaw with Honda's VTR250, but we figured we'd cover it for troubleshooting purposes since it's common on the older models. That said, some of what we'll cover is the result of rider ignorance; the VTR250 is a learner bike, after all.
If you get your hands on a new VTR250, adhering to the following suggestions will keep this from happening down the road.
Unfortunately, Fuel System Corrosion happens because many new riders drag their bike out of storage and run last season's old fuel through their lines. 
Before winter storage, drain your VTR250's and winterize your bike correctly. 
If your VTR sat for winter with old fuel in it, the carb could be clogged.
If a reasonable dose of Gumout or Sea Foam doesn't accomplish the task, you'll have to disconnect and dismantle your carb and clean the old fuel out yourself. 
While you're prodding the fuel system, check the vent lines. Sometimes old vent lines get clogged or squeezed, which can give your VTR250 some starting problems later on.
To diagnose a pinched fuel vent line, take your tank's cap off and listen for rushing air. 
If you hear the sounds of air being sucked into the tank, then the vent may be pinched. This can interfere with the ignition process down the road. 
Once you've cleaned your carb and inspected your fuel lines, spray some carburetor cleaner into your air intake, then fire your VTR250 up. Note: Do NOT continuously spew cleaner into the air intake, or you may hurt the motor.
We suggest cleaning your carbs before messing with your old fuel lines. If your Honda starts up but then dies right away, you are likely bringing a spark to the plugs but not fuel to the carburetor, and you'll have to clean them out to continue troubleshooting, anyway.
Related: How Long Do Honda VTR250s Last? 4 Examples
3. Disk Brake Rotors Wear Early
One complaint issue discussed by VTR250 owners online is that the brake discs wear to the point of needing to be replaced around 32,000 miles.
Thirty-two thousand miles is nothing; it's not simply elevated mileage VTR250s that suffer from worn or damaged discs.
How you ride is also important. Rapid and frequent braking magnifies wear and tear or even warping. Trackdays or hard technical riding will mangle the discs of even a MotoGP bike, never mind an entry-level street bike like the VTR250. An entry-level sports bike, to be fair, is for learning.
What you need to change the brake discs on a Honda VTR250:
Use a front and rear paddock stand to let you remove the wheels.
Get you some new sets of the relevant Allen keys, spanners, and sockets for wheel and disc detachment on your specific year-model VTR250. 
You'll need a torque wrench to tauten the disc bolts to precisely the proper tightness. 
Use a dial gauge to measure any warping that may have already happened.
Use a vernier caliper to measure the thickness of the discs.
If you're on a modern VTR250 that's still covered under warranty; you can likely have them replaced by Honda under your coverage. If for some reason, Honda disputes your claim that 32,000 miles are earlier than standard for replacing brake discs, you can replace them yourself to save some money by following the instructions below. That said, using anything other than OEM replacements could void your warranty, as could wrenching on your tires at all. Be sure to inquire into your specific policy to find out. 
The good news? 
This problem is far more commonplace on the older models, as Honda has updated the brake systems on their current lineups. 
How to Change Brake Discs on the Honda VTR250
Follow these steps to change your brake discs on the VTR250:
Sight and feel are equally vital in deciding whether a disc is warped or worn. If you can feel a pulsing feeling tugging on your front brake lever even while braking subtly or gently, your disc could be bent. Another sign is if the front end shakes or shutters at high speed as soon as you tap the brake lever, then it's a sign the discs are warped (that said, shaking should always be investigated by a seasoned mechanic immediately).


A thorough examination of the discs' appearances will reveal some worn-disc issues. Inspect for cracks, severe pitting, and irregular wear on the disc's rotor or face of the disc. If they have buttons that connect the wheel to the inner rotors to the disc face, inspect the buttons' condition. I don't know if the discs varied over the years; your VTR250 may have semi-floating or full floating discs.


If the banks feel deep or higher than usual, measure your VTR's discs for run-out and wear. Review for wear if there's a noticeable distinction in thickness between the rotor's external lip and the face. If the rotors have narrow peaks or descents running around their rim, stroke a finger across the radius of the disc.


Secure a dial gauge attached to the fork leg to emphasize how warped your VTR 250's poor disc is.


You can also place the gauge against the rotor's face at two separate junctures: one-third and two-thirds spaced across the radius to find any variations or wear indicative of warping.


If it is time to replace the disk, you'll have to first remove your wheels. Mark which way the wheels rotate before you uninstall them. This tag will serve as a reference for installing the new discs.


Avoid resting your wheel directly on the floor during installation. An old tire or something similar that's soft ensures your new disk won't warp during the installation.


As we mentioned earlier, Vernier calipers calculate the width of your VTR250's discs. Check your 250's owner's manual for the Honda spec disc rotary thickness. Don't include the disc face's outer lip in your measurement; the brake pad never touches the outer lip, and that's what you're interested in.


Disc bolts are infamous for being hard to unfasten. YOu can shake the bolts loose by hitting them full on with a formidable rubber mallet to crack the fitting glue used to keep these bolts in place. We recommend using a brand new Allen key without so much as a speck of metal stripped off of it to clip the possibility of rounding off the bolt's wrench path.


Honda suggests NEVER reusing these disc bolts. I have some mechanic buddies that reuse them on their bikes, saying that as long as the key paths aren't stripped or altered by the Allen key in any way, it's safe to reuse them. The important thing is that you're honest about the condition of the key-way in question. If your wrench has rounded even a shred in the uninstalling procedure, play it safe and get some new bolts—these are the brakes we're talking about.


With your VTR's discs off, inspect the mounting face on the hub that is clear of corrosion, paint, debris, or grime. Clean the surface with wet & dry grit paper bound to a flat block.


When installing your new discs, confirm the rotation of the new disc is the same as the wheel.


Now, lay it on the hub. Pay particular attention to aligning the mounting spots matching the holes in the wheel hub—some aftermarket replacement discs have multiple sets of holes to suit various makes and models, even if they specify they're fabbed to fit the Honda VTR250.


Apply a significant Loctite drop to the primary few threads on the disc bolts before screwing all bolts in as tight as you can get them by hand. 


Torque the bolts tight to the spec provided by Honda in the owner's manual of your specific year-model VTR250. Criss-cross around the disc to secure the disc down even and flush. Duplicate the same process for the contrasting disc, then install the front wheel.


Couple your new discs to brand new brake pads. Your VTR250's old brake pads have probably worn against your old warped rotors; they won't fit newly aligned rotors and, therefore, will take up to twice as long to bed with the pad.


In some cases, warped pads will mark up your brand new brake discs.
Note: Some aftermarket discs come coated in zinc to keep the untouched areas of the disc face corrosion resistance. This coating will rub or flake off over time as you use your brake pads. This is to be expected—all discs will need to be replaced, eventually. It's part of the motorcycle ownership deal.
Related: 4 Most-Common Problems With Honda VT600 Shadow VLX
General Pros and Cons of the Honda VTR250
Here are pros and cons of the Honda VTR250:
Pros
Reliable 
Long-Lasting
Affordable Price
Efficient Fuel Mileage
Easy to Learn On
Fun to Ride
Cons
Corrosion on Older Models
Fuel System Clogged or Pinched(Vintage Models)
Dick Brake Rotars Wear Early
Related: 7 Most-Common Problems With Honda VT500
 What Do The Reviews Say?
The 2011 Honda VTR250 – a naked, learner friendly machine ideal for restricted licence holders.

The 250cc four-stroke V-twin's destined, at the moment, for European shores only in 2011 with an estimated price tag of just over £4,000.

The liquid-cooled Honda tips the scales at just 161kg and has a seat height of 775mm, which should make it ideal for newcomers wanting a light bike that's not too tall.

And that's good news, because at 29.9bhp the Honda conveniently falls into the sub-33bhp category, making it legal for restricted licence holder

2011 Honda VTR250 specs:

Type V-twin 90° liquid-cooled 4-stroke
Layout DOHC
Displacement 250cc
Power 29.9 hp at 10,500 rpm
Torque 22 Nm at 8,500 rpm
PGM-FI electronic fuel injection
Tubular steel chassis
41mm telescopic fork
Rear Monoshock with adjustable preload/damping
Front tyre 110/70-17
Rear 140/70-17
Seat height 775 mm
Wheelbase 1405 mm
Front two-piston caliper 220mm Disc
Fuel capacity 12.4 litres
Dry weight 161 kg

https://www.visordown.com/news/new-bikes/first-look-2011-honda-vtr250
What's the Resale Value of a Honda VTR250?
| | | |
| --- | --- | --- |
| Year | Mileage | Price |
| 2003 | 18,749 | $3,736 |
| 1989 | 13,048 | $2,286 |
| 1992 | 6,846 | $2,043 |
| 2010 | 31,689 | $2,797 |
| 2013 | 8,046 | $2,854 |
Sources
Discography: How to change your brake discs | motorcyclenews.com
FIRST LOOK: 2011 HONDA VTR250 | visordown.com
Was this article helpful?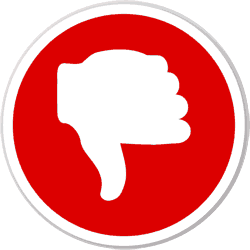 Did you find wrong information or was something missing?
We would love to hear your thoughts! (PS: We read ALL feedback)
ⓘ  The information in this article is based on data from National Highway Traffic Safety Administration (NHTSA) recall reports, consumer complaints submitted to the NHTSA, reliability ratings from J.D. Power, auto review and rating sites such as Edmunds, specialist forums, etc. We analyzed this data to provide insights into the best and worst years for these vehicle models.
---