To maintain a high-performance car, like Porsche, is not cheap. But there are ways to reduce costs.
First off, you need to think outside the "Boxster" (Bit of the old Porsche humor there.) and to do that you need some facts.
Here's everything you need to know about how much it cost to repair a Porsche.
How Expensive Is It to Repair (And Maintain) a Porsche?
To maintain a Porsche can be ridiculously expensive. A regular oil change can knock you back around $400.
But it's not all gloom. There are 4 ways to reduce your Porsche's maintenance costs.
Check if it's cheaper to lease than buy.
Sign up for the prepaid Porsche Scheduled Maintenance Plan (PSMP).
And if you're willing to compromise (on guaranteed quality), find an unauthorized but proficient mechanic.
Or if you can, do your own maintenance.
What Are The Yearly Maintenance Costs On A Porsche?
Every year, or every 10,000miles, your Porsche will need a basic service.
This will include:
changing the oil,
changing the brake fluid
changing the fuel filter
changing the oil filter
changing the air filter.
This is free for the first 4 years or 40,000 miles. If your Porsche is pre-owned you may qualify for 2 years of free basic servicing.
Add extra costs for:
fuel,
taxes,
insurance
(and sometimes cleaning).
Additional maintenance and service costs will include:
Multi-point vehicle inspection
A/C inspection
Pressure tests (coolant system for leaks)
Wiper blade inspection and washer fluid top-up
Nitrogen tire service/tire inspection
Brake inspection and wear test
Battery inspection
Suspension and driveline test
And more. (There are up to 100 checkpoints that can be done)
The cost for the above inspections will not always include all these points and will exclude parts that get replaced.
Most Porsche dealerships run various specials. So always check out the relevant website for deals, specials on services, and discounts.
Below is a basic estimate of what service and maintenance can cost on most Porsche models. These figures may exclude parts and fluids.
Oil change – $400
Service (see above) – $200 – $400
Nitrogen Tire Service – $200
Full Spa and Detail $225 – $350
Total: $1,025 – $1,350
Below is a table featuring 5 popular Porsche models and what it will typically cost to own over 5 years (or 40,000 miles). The prices are for new, not pre-owned, vehicles and include depreciation, financing, and taxes. The overall cost includes the estimated price it was bought for.
These prices are estimates and will vary from state to state. And often the Manufacturer's Suggested Retail Price (MSRP) will be higher than the price offered by dealerships.
These prices are calculated using base models.
This means they come without any trims. Extras like the Sports Chrono Package, interior and exterior modifications and other add-ons increase the buying price.
The typical 5-year cost of a Porsche
| | | | | | |
| --- | --- | --- | --- | --- | --- |
| Model | 718 Cayman 6-speed manual |   718 Boxster GTS 6-speed manual | 911 Carrera GT3 7-speed automatic | 911 Turbo S 7-speed automatic | 911Carrera 4S manual/PDK |
| Price New | $57,000 | $82,000 | $143,600 | $190,700 | $120,600 |
| Insurance | $5,500 | $5,200 | $9,550 | $8,750 | $7,900 |
| Tax | $3,300 | $4,500 | $8,350 | $10,000 | $6,800 |
| Repairs | $2,900 | $2,900 | $2,700 | $3,050 | $3,100 |
| Maintenance | $8,400 | $8,400 | $10,650 | $7,750 | $9,000 |
What we see from this table is that when we compare the cost of repairs and maintenance, between these models, there is not much difference.
How Important Is It To Service A Porsche Regularly?
Regular services are crucial.
Most car owners know that regular upkeep means less cost down the road. Good maintenance ensures optimized performance, retains value and ensures safety.
Porsches need to be serviced every 10 000 miles. Or once a year.
The basic check-ups will include:
changing oil,
checking brake fluid,
changing air, oil and fuel filter
What they won't include is:
Changing brake pads and linings
Checking/changing hoses
Wheel alignment and balancing
Getting tire pressure set and tested
Wiper blades
There are between 16 and 100 point checks that get carried out. Porsche provides detailed user manuals with each car so you have the option of leaving it in the trusted hands of authorized mechanics, or you can do it yourself.
Make sure you use the correct oil. And spending a bit more for top quality oil will reduce costs in the long run.
What is the best oil to use for Porsche engines?
The oil is the "blood" of a car.
Keeping the oil clean will reduce repair costs further down the line.
Oil lubricates all parts of the engine, which prevents pistons and cylinders from seizing and allows for maximum RPM. Oil also prevents friction and reduces wear and tear. Keeping the oil clean improves fuel consumption. Changing the oil and filters at regular 10,000 km intervals is crucial.
Short, daily trips will corrupt the oil faster than if you only drive over weekends. On every cold start, fuel enters the oil supply. Over time combustion residual condensates, creating impurities that get trapped through the engine.
Porsche models have different engines and transmission systems. So there are preferred oils to suit specific models. Cheap oil can be as little as $10 and the same oil from a leading brand, or Porsche itself, can cost up to $50 or more.
Use a Multi-grade 20W-50 for these models:
356
914
911 (models with 2.7l displacement or less)
Use 10W-50 for models with a displacement of 3l or more:
All 911 variants (with 3l displacement or more)
The oil change is the most important aspect in general service. It will save you a great deal in labor costs to do this yourself.  But if you can afford a Porsche, you can probably afford the maintenance costs that start to rise after the free services expire.
Can any mechanic work on a Porsche or do you need specialists?
Fortunately for Porsche owners, it is easy for an experienced mechanic to conduct basic maintenance and servicing. And many Porsche owners carry out these basic tasks themselves.
This will reduce the annual maintenance costs by quite a significant amount.
But when it comes to the nuances of the Porsche's electrics and diagnostic functionality, even the most experienced mechanics will be stumped without a PIWIS.
Many independent workshops have signed up with PXN.
This is the Porsche eXternal network and supplies a web portal to indie shops. It provides the Porsche accredited billing system, vehicle codes and identification, and diagnostic functionality. Access to this PIWIS (Porsche Integrated Workshop Information System) means your Porsche stays in top form.
But it is still going to cost you.
Stick with original Porsche spares and parts and use authorized mechanics and auto repair shops. This will guarantee the value and condition of your Porsche. Of course, that means the cost in the short term may be higher, but over time you will see the benefits.
There are pros and cons of not using Porsche mechanics.
The pros are:
The cost is reduced by more than half in some cases
If you keep receipts and records of parts and services, you won't devalue your Porsche.
If you don't intend to sell your Porsche, you don't need to worry if parts are genuine. (For many people, who aren't rolling in greenbacks, it is the thrill of being seen driving a Porsche more so than having a pristine Porsche with Porsche parts and Porsche fluids.)
The cons are:
You won't know if you are being charged for supposed Porsche parts, but are getting pirate parts.
If something goes wrong Porsche will not be too accommodating if they can see the vehicle has been butchered by backyard mechanics.
The resale value will be affected.
Certain problems cannot be fixed without Porsche approved systems, like PIWIS.
How is the warranty on a new Porsche? 
Porsche gives newly bought models a 4-year warranty. Your Porsche is covered by the warranty for the first 50,000 miles or over 4 years, whichever comes first. At the time of purchase, or beginning of a lease, it may be prudent to invest in the PMSP.
Taking this prepaid service option means you pay upfront and the price is "locked-in" for the duration. This saves you if any the of costs on both labor or parts go up in the first 4 years.
Approved pre-owned Porsches will be covered by warranty for 2 years.
There is a 12-year warranty on rust holes in the bodywork. (Conditions apply)
Genuine Porsche parts are guaranteed for 2 years, but once the 4-year warranty expires, the warranty on any parts fitted during this period ends too.
How Often Must A Porsche Be Serviced?
Basic services must be carried out annually, or every 10,000 miles. Whichever comes first.
Spark plugs only need to be replaced every 4 years, or every 40,000 miles.
Which Porsche Models Are Cheapest To Repair? 
A realistic and affordable cost of maintaining certain Porsches is between $200 and $600 per year. This won't include taxes, fuel, and repairs on the bodywork. If you take it to Porsche or Porsche-approved outfits the cost can end up being over $1,000.
The Porsche Boxster is one of the cheaper Porsches to maintain. Over 10 years, if you keep up with regular annual services the price averages between $550 and $700 per year.
These are some of the repairs you may need to carry out. And prices will vary depending on where you live, how old the model is, and whether you are taking it to a Porsche repair shop or a local mechanic.
Replacement of:
Cam Shaft Position Sensor
Throttle Body
Ball Joint
CV axle/shaft Assembly
Control Arm Assembly
Strut Assembly
Oil Pan and Oil Pan Gaskets
Headlight Bulbs
Power steering pressure hose
Spark plugs
You will also need to carry out:
Buying new tires or changing items like car door mirrors may also crop up.
Are Porsches more expensive than other supercars? 
Porsche has a portfolio that carries models starting at $51,000 (Macan).
Both the Cayenne and the Cayman models come in at around $60,000. Compare this to a Ferrari that has a starting price of over $200,000!
When you compare the fastest Porsche (911 GT RS) to the fastest Ferrari, they are neck on neck (211 mph/339km/h).
Porsche is one of the least expensive of exotics to buy, and also to repair. Porsche is an exotic that can be serviced by the owner if he has enough knowledge and experience. But other exotics are more difficult to work on.
So Porsche wins.
Are Porsches more expensive to maintain than similar cars?
No.
Porsche maintenance is more affordable than Ferraris or Lamborghinis. A Ferrari oil change can cost $800 and a Lamborghini, $1000. So all of a sudden $400 for a Porsche oil change isn't so bad!
And it doesn't stop there.
Everything from cam belts and tires to wiper blades and brake pads. Porsche parts either cost nominally or very much, less than the parts of their sport racing cousins.
Are there any Porsche models (past or present) to stay clear of?
Porsche has been around since the 1930s so they have a wide range of models. Invariably you get certain models with high depreciation figures and owning them is an expensive nightmare.
I'm talking specifically about the 996-gen 911 that came out between 1999 and 2001.
First, they are easy to get.
Second, they will cost way too much to maintain.
Third, they are as ugly.
There are certain problems that come with this generation of 911's.
Weak intermediate shaft bearings and failing valvetrains don't make it cheap to repair. You need to strip the whole engine. And the water-cooled engine is no match against the air-cooled ones that came before, and after.
And as I said, it also just happens to be the ugly cousin of the Porsche family. But this may just be my biased opinion.
So before you get excited by the low price tag these bad boys carry (as low as $12,000), bear in mind the repairs will soon add up.
What can we take away?
If you want to own an exotic supercar that doesn't ruin you financially, Porsche is probably your best bet.
You have a good variety to choose from. The cost to purchase and keep on the road beat the competitors, like Ferrari, hands down.
Was this article helpful?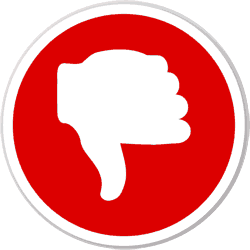 Did you find wrong information or was something missing?
We would love to hear your thoughts! (PS: We read ALL feedback)