"The first electric sports car with the soul of a Porsche."
This is how Porsche AG's CEO, Oliver Blume, describes the Porsche Taycan.
Porsche's first all-electric offering to the future of automotive electrification. What are the options, if you want an electric Porsche?
You have 3 models/variants to choose from so far:
Porsche Taycan Turbo
Porsche Taycan Turbo S
Taycan Cross Turismo
But it won't stop here.
The high flexibility of the Porsche electric powertrain is coupled with software, engineered to create many different configurations. This will see many Porsche variants coming to life.
The electric powertrain is much more flexible than gasoline-powered engines. Porsche's powertrain delivers the highest power density available today.
"Need-to-know" about the all-electric Porsche Taycan
4 September 2019, saw Porsche launch their first two, all-electric, luxury sports sedans, the Porsche Taycan Turbo, and the Porsche Taycan Turbo S.
Three grand openings were held in 3 different countries, on 3 different continents.
And while the Taycan Turbo and the Taycan Turbo S, definitely don't disappoint, the Taycan Cross Turismo is booked out already, with 30,000 customers paying a $2,500 deposits upfront. (At the time of going press.)
Back in 2015, Porsche displayed their concept car, known as Mission E. And promised to herald in a new age of automotive excellence.
However, the "turbo" sticker is a little unprecise. See, electric cars don't have turbos. Not even Teslas. They have an extremely high level or torque, but not turbos.
On the tech side,
The interior will have eye-tracking and gesture-operated instruments.
Porsche will offer, for the first time, in any vehicle, a music streaming service. (Apple Music) As a stand-alone app.
The interior is sheer Porsche's quality. We see an outstanding style, luxurious comfort, and cutting-edge technology all the way. The complete focus is on the driver and his/her relationship with the car. Everything is geared towards communication and information.
Delivered with state of the art graphics. And integrated charging solutions.
The LED backlight panel not only acts as the light panels but also communicates with fellow road users as to the state of the vehicle, in terms of how close it is to needing its next charge.
The Taycan holds the record, set by driver Lars Kern, for fastest lap time for a 4-door EV (electric vehicle). The time is 12.8 miles in 7 minutes and 42 seconds.
Here are a list of features to be found in one or two, and sometimes all 3, Porsche EV's.
Carbon-ceramic brakes are optional. Regenerative braking (meaning power is regenerated and goes towards keeping engine charged.)
Active anti-roll bars
Air springs
High-speed rear-wheel steering
Between 600hp – 750hp, 0-60 mph (100km) in less than 3 seconds
Flapped ducks for front brake ventilation. Many features on the Taycan deliver superior aerodynamics
Enhanced aerodynamics at high speeds
4 doors
Low drag co-efficient
Between 250-450mile range (depending on the variant)
4 minutes to charge 100km
2 electric motors; one on the front axle, one on the rear axle – known as Permanent Magnetized Synchronous Motors (PMSM)
2-speed transmission, on the rear axle (With Overboost feature and Launch Control)
800-volt architecture
The 800-volt architecture is double that of previous EV's. It goes from 5% to 80% in 22.5 minutes.
And has a maximum charging power of up to 270kW.
Why is the Taycan called Turbo if it has an electric engine?
Simply because the power, torque, speed and handling capacity of the electric Taycan supersedes previous Porsche models that had twin-turbocharged engines.
The other factor that allows this new all-electric model the leeway to call itself "Turbo", is because of the charging capabilities.
With the Taycan you can charge up for 15 minutes and drive around 250 miles!
The permanent magnet synchronous motor is compact, delivers high power density and ongoing output. The automatic switching 2-speed transmission situated on the rear axle performs with much better dynamics.
With all the details Porsche has added to the Taycan, it definitely deserves to be described as a "Turbo". Trust Porsche to redefine the term and deliver exactly that!
How do the Taycan Turbo and the Taycan Turbo S compare?
The Turbo S is the more expensive of the two.
The price will be higher than $180,000. The Taycan Turbo will sell for roughly $150,000 and up. The Turbo S overboost feature combines with the Porsche Launch Control to generate 560 kW (750hp). It will accelerate from 0-100 km (62 miles) in 2.8 seconds.
And reach 200km/h in 9.8 seconds.
The Turbo comes in at 3 seconds, to go from 0-100km, and gets to 200km/hr in 10.6 seconds.
The Taycan Cross Turismo is the most affordable of the trio. The price will be around $90,000.
At the Geneva Motor Show back in 2018, the Porsche Taycan Cross Turismo was presented with promises of:
Less than 3.5 seconds to reach 100km/hr
4 minutes to charge 100km worth of mileage (15 minutes for 400)
A top speed of 250mph
And the technology that keeps car and driver in sync, from knowing when to charge, to using the LED backlight panel to communicate certain information to fellow road users.
The Taycan Cross Turismo will be cheaper than the Turbo and Turbo S. Thanks to the software, engineers can create different configurations by altering the rangeability of the EV.
And any doubts you may have had, towards EV's, dissolve instantly when you discover how cutting-edge drive technology, supreme style, and premium performance melt seamlessly into what can only be called E for Excellence.
What about hybrid models?
Did you know that Ferdinand Porsche created his first hybrid car in 1900?
The man was a true visionary.
Today Porsche has an impressive portfolio of hybrid models.
Panamera 4 E-hybrid
Panamera 4 E-hybrid Sport Turismo
Panamera 4 E-hybrid Executive
Panamera Turbo S E-hybrid
Panamera Turbo S E-hybrid Executive
Panamera Turbo S E-hybrid Sport Turismo
Cayenne E-hybrid
Cayenne Turbo S E-hybrid
Cayenne E-hybrid Coupe
Cayenne Turbo S E-hybrid Coupe
Hybrids are great for lowering fuel consumption. And when compared with traditional models, nothing has been compromised, in fact, they get better. And when you compare Taycan to the hybrids, it gets even sweeter.
In the table below a comparison chart has been laid out with the specs of two traditional Porsches, 3 hybrids and one Taycan.
| | | | | | | |
| --- | --- | --- | --- | --- | --- | --- |
| Model | Panamera 4 E-hybrid | Cayenne E-hybrid Coupe | Taycan Turbo | 718 Boxster | 911 Turbo | Panamera Turbo S E-hybrid |
| MSRP | $103,800 | $86,400 | $150,900 | $59,000 | $161,800 | $187,700 |
| Max. Power | 457 hp | 455 hp | 670 hp | 300 hp | 540 hp | 677 hp |
| 0-60mph (w/Porsche Boosters) | 4.4 s | 4.8 s | 3.0 s | 4.9 s | 2.9 s | 3.2 s |
| Top Track Speed | 172 mph | 157 mph | 161 mph | 170 mph | 198 mph | 192 mph |
| Transmission | PDK Automatic | Tiptronic | 2-speed | Manual (can get PDK) | Manual (can get PDK) | PDK Automatic |
Is Porsche going all-electric in the future?
It's been predicted that by 2025 more than half of all Porsche models will be electric.
I doubt Porsche will go fully electric in the near future because there will always be those die-hard purists, who want the vibrations and sounds of a true Porsche powertrain.
The Porsche GT division insists they will be sticking with internal combustion engines, for the foreseeable future.
Strict emission standards and lower consumption regulations have forced automobile manufacturers into a tight corner. Porsche comes out smiling though. With the Taycan, they have not compromised on quality, comfort, speed or power.
They have surpassed the traditional Porsche specs of many previous models.
The Taycan may not reach the top track speed of its hybrid predecessors, like the Panamera Turbo S E-hybrid (192mph). But no one is complaining about the 161mph that it does achieve.
And you can't compare the technology and connectivity of the Taycan. It's the first car ever to have streaming music (from Apple).
Porsche Connect integrates completely with Porsche technology, is user-friendly and easy to install. Fully integrated, it allows drivers and their cars to stay connected. From entertainment features to logistics, Porsche Connect Apps act as navigation, warning systems, (alerts you to level of charge and when to expect next charge) and even as traffic controller and weatherman.
It can check oil, tire pressure and fuel levels (in hybrids, obviously). You can lock and unlock your vehicle with your smartphone.
What about charging?
Porsche is collaborating with Ford, BMW, and Audi to get the infrastructure in place to accommodate future drivers of EV's. There will be quick-charging power points in all states. (270kW DC). In the US, Volkswagen has already begun with Electrify America.
From 2020, the new Porsche Mobile Charger Connect will be available. You will be able to charge your car via this Mobile Charger at 11kW (AC). Thus, the chances of running flat are minimized.
Longer trips can be taken and you can charge at home or on the road using the 11kW system.
With the 11kW system, it will take 6-8 hours to charge. And remember it has regenerative braking too.
The IONITY charge points already exist in Europe but will be arriving Stateside eventually. In the States, the Taycan will have 2 charge ports, one on each front fender. These will be hidden from sight with the touch of a button. In the USA, the charge ports will be AC Type 1 on the driver's side and CCS Type 1, on the passenger side.
It will come fitted with a standard 50 kW onboard charger. A 150 kW version will be optional, at an extra cost.
Will the cost to charge, as opposed to filling up the fuel tank, be more economical?
Sure, conventional maintenance costs will go down with the Taycan, but what about labor?
Gas and diesel mechanics are trained to work on specific engines. Unless these guys switch to computer training and become proficient in engineering the software used to keep the electric powertrains up and running, the company that can offer these services will be allowed to charge what they like.
Electrify America is the name being used for the charging stations, that will have around 10 charge points available at each stop.
And even though Porsche offers three years of free charging, when purchasing a new Porsche model, who knows what the cost will be in the future.
How much will the Porsche Mission E cost?
As mentioned above, the Taycan Turbo comes in at just over $150,000 and the Taycan Turbo S at $180 000. The Taycan Cross Turismo is said to be around $90,000.
But this excludes all the options and customization that can be added. Porsche is renowned for custom builds and if your bank balance allows it, you could easily end up spending an extra $10,000 – $30,000.
The extras include mobile chargers, custom paint jobs, braking systems, wheels (both design and color) and even seats that have 14 to 18 different functions.
Will Porsche be a real threat to Tesla?
Absolutely!
Tesla may have dominated the market up till now, with the middle of the range, affordable EV's. But Porsche is miles ahead when it comes to technology, powered performance handling, speed, braking systems, and even charging options.
Porsche intends to open its market up with more affordable options in the future. They have their sights set on the burgeoning Chinese market. Many variants will be possible, thanks to the technology Porsche has at its fingertips.
But make no mistake, Tesla has given Porsche a lot to live up to. The Tesla Model S has a larger range than the Taycan. (590 km vs 412 km). It is slightly lighter in weight. And can be upgraded remotely, while Porsche can only upgrade at infotainment level.
Tesla wins at affordability but thanks to Porsche's reputation and high standards, it won't be long until it is neck on neck with Tesla in the open market.
Whether you are a fan of Tesla or patriotic over Porsche, the future has arrived. Electric cars are finally here to stay. Porsche will never compromise on quality and performance. And the Porsche's passion for speed and power pushes previous boundaries right out of the way.
The race is on!
References:
https://newsroom.porsche.com/en/products/taycan/exterior-design-18551.html
https://www.electrifyamerica.com/about-ev-charging
Was this article helpful?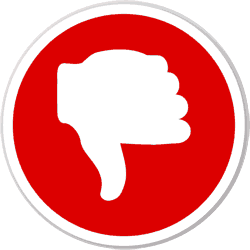 Did you find wrong information or was something missing?
We would love to hear your thoughts! (PS: We read ALL feedback)