Just as the demand for fast-moving vehicles is on the high, buyers also want cars with exceptional fuel efficiency.
Many vehicle brands offer eco mode, which helps save fuel consumption in their cars.
In this article, we highlight 7 SUVs, ranging from the subcompact to the full-size, that feature an eco mode.
Sub-compact SUVs With Eco Mode
Subcompact SUVs have a length of about 173 inches and can house up to 5 passengers. Based on their taller and larger size compared to sedans, they appeal to most Americans.
These SUVs may not be as large as bigger brothers; they have a small displacement engine and keep fuel consumption low, especially when they feature an eco mode. 
Here are two subcompact SUVs that feature the fuel-saving eco mode.
1. Hyundai Kona
Depending on the angle you view it, you may argue that the Hyundai Kona is designed with a turtle-like look. Although it features a lot of trimmed plastic in the interior, its quick and light handling makes it an enjoyable ride.
The 2023 Hyundai Kona can house up to five passengers and comes in five trim models-SE, SEL, N Line, Limited, and N.
The Kona N is the fastest and uses a turbocharged 2.0-liter engine capable of producing 276 horsepower and 289 lb-ft of torque.
Whereas the SE and SEL models are powered by a 2.0-liter four-cylinder engine that produces up to 147 horsepower and 132 lb-ft of torque, the N Line and Limited trims work with a turbocharged 1.6 liter four-cylinder that can produce 195 horsepower and 195 lb-ft of torque.
With an estimated MPG of 32 miles per gallon, this SUV has a decent fuel economy. However, that the Hyundai Kona features an eco mode is a considerable advantage. 
This small SUV is a little more expensive when compared with other models in the same class. It has a price range that falls in between $21,990-$34,700.
2. Honda HR-V
With a price range of $23,650 to $28,950, the Honda HR-V costs a little lower than the Hyundai Kona. Of course, Honda has drawn an affordable reputation for themselves over the years and the 2023 HR-V doesn't disappoint.
HR-V is not really enticing in acceleration. It works with a non-turbocharged 2.0-liter four-cylinder that can make 158 horsepower and 138 lb-ft of torque. If you love a noise-free ride, you may not enjoy its acceleration, as it could be a little noisy when raised higher.
This SUV has an impressive fuel economy rate. It has an estimated 27 mpg, which is lower than the Kona's 32 mpg.
The Honda HR-V could also help save more gas as it featured an eco mode. With a press of the eco button, you'll activate the economy mode on the on the SUV.
Compact SUVs With Eco Mode
For the compact SUVs, they are a little bigger than the subcompact SUVs but a little smaller than the mid-size ones.
On this list, we outline the Honda CR-V, the Hyundai Tucson, and the Toyota Rav4 as the compact SUVs with the eco mode feature.
However, we will only discuss the RAV4, with no specific consideration.
3. Toyota RAV4
Being a compact SUV, Rav4 is a little bigger than the Kona and the HR-V. As expected, it's also a little more expensive. The 2023 Toyota RAV4 costs around $27,575 to $37,280, as estimated by Edmunds.
The RAV4 is fuel efficient, especially when considering the fact that it features an eco mode. 
You'll also love our article about SUVs with more headroom for tall people. 
Mid-size SUVs With Eco Mode
On average, a mid-size SUV falls between 187 and 201 inches long. They are more fuel efficient that the full-size SUVs.
So, a mid-size SUV featuring an eco mode is a big deal in the automobile industry.
Here are 2 of the latest mid-size SUVs that have an Eco mode.
4. 2023 Toyota Highlander
With a hippo-like front base, the 2023 Toyota Highlander does not have the most alluring SUV design, but it is one of the topmost mid-size SUV with a good fuel economy.
Besides, this SUV features an eco mode which can save you some gallons.
Featuring a turbocharged 2.4-liter engine capable of producing 265 horsepower and 309 lb-ft of torque, it gets an estimated 24 mpg, which is above average for an SUV of its class.
However, a driver would save more fuel when the vehicle is placed in Eco mode.
The acceleration responds quickly to the throttle and the eight-speed automatic transmission.
Mind you, the engine could be a little noisy when the acceleration hits around 3,000 rpm, as reviewed by Edmunds.
Overall, the 2023 Toyota Highlander offers an improved version of the older Highlander models.
5. Lexus RX
Crafted in a boastful design, the 2023 Lexus RX is a moderately priced mid-size SUV that falls under $50,000.
Powered by a turbocharged four-cylinder engine that delivers 275 horsepower and 317 lb-ft of torque, this SUV offers a fast acceleration.
Lexus claims that the front-wheel drive can pick up from zero to 60 mph within 7.5 seconds. This is not bad for an SUV that runs on an eight-speed automatic transmission.
Lexus is known for sophisticated technological designs. While the front seat features an adjustable climate control system, the dashboard supports driver assistance technology. 
So, the ride offers a forward collision warning, an automatic emergency braking, emergency steering assistance, lane keeping assistance, adaptive cruise control, as well as a fuel-saving eco mode.
Full-size SUVs With Eco Mode 
While a full-size SUV is characterized by its ability to tow large items and accommodate 6-8 passengers, they are also notable for consuming more fuel.
However, there are a few ones with eco mode, which helps them save a significant amount of fuel. 
Here are 3 full-size SUVs with Eco mode.
Please also read our article about SUVs with cooled seats.
6. 2022 BMW X7
It may not really look fanciful on the exterior, but the 2022 BMW X7 offers exceptional luxury and modern technology.
Being the largest amongst BMW's SUV, the X7 features a large, tasteful cabin that offers three-row seats and a spacious cargo. X7 is a big and classic full-size SUV.
Driving at a low speed may not be as smooth as zooming on the road at a relatively high speed in this SUV. As reviewed by Edmunds, there's a little delay from the time you pedal the acceleration and when the vehicle moves. 
Notwithstanding, with a turbocharged V8 engine, you'll enjoy the acceleration of the BMW X7.
For a vehicle of this class, one will expect a low remark on its fuel economy score. The models equipped with the standard inline-six engine are EPA-rated to provide 21 mpg city and 25 mpg highway. The V6 version delivers 16 mpg city and 21 mpg highway.
The fact that this vehicle features an Eco mode means you can save more fuel unless you prefer a faster ride.
The BMW X7 is amongst the most expensive SUVs of its class. Depending on the model desired, you'll spend around $74,900 – $99,800 for this SUV.
7. 2022 Ford Expedition
With a length of 210 inches, a width of 80 inches, and about 76-77-inch height, the 2022 Ford Expedition is one of the full-size SUVs that helps save fuel.
This SUV features three-row spacious seats, and a turbocharged V6 engine. Unlike the 2022 BMW X7, this SUV has a quicker acceleration.
According to Edmunds, the vehicle picks up from 0 to 60 mph within 6.9 seconds. That's quite speedy for a vehicle of its size.
However, it doesn't save as much fuel as the X7.
Unlike the X7, the 2022 Ford Expedition takes an EPA-estimated 19 miles per gallon (mpg) when tested on city/highway driving. When compared with the X7, that's a difference of 2 gallons, which is huge. However, if pitted against other SUVs of the same size, 19 mpg is a fair rate for the SUV.
Since the Ford Expedition also features an Eco mode, you can save more fuel once activated.
Mind you, the 2022 Ford Expedition won't cart away as much bucks as the X7. Depending on the models, the vehicle costs around $52,405-$84,610.
Make sure to also check out our article about SUVs with digital dashboards. 
Final Thoughts
The eco mode on most modern cars doesn't necessarily make a car consumes less fuel. It reduces the power output of the engine to make it work less fast and hard. When the power of the engine is reduced, it helps to improve fuel efficiency.
Although Toyota suggests that eco mode is not very suitable on the highway, if you care less about high speed, you'll find this fuel-saving mode friendly.
Was this article helpful?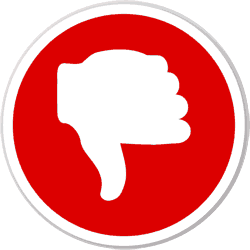 Did you find wrong information or was something missing?
We would love to hear your thoughts! (PS: We read ALL feedback)