Technology has greatly maximized the control and accessibility of modern automobiles. From touchscreen displays to digital dashboards, in-car experience has been greatly digitized.
In this article, we introduce 20 popular SUVs equipped with digital dashboards. You may have been used to the traditional speedometer. However, a digital dashboard offers more control to the dash experience.
Here are 20 popular SUVs with digital dashboards. They are grouped according to their size. Mind you, we arranged this list on no particular rank or order.
Sub-compact SUVs With a Digital Dashboard
Here are subcompact SUVs with a digital dashboard:
Honda HR-V
Toyota Corolla Cross
BMW X1
Lexus UX
Mazda CX-30
Chevrolet Bolt EUV
Compact SUV With a Digital Dashboard
The following are examples of compact SUVs with a digital dash:
Honda CR-V
Nissan Rogue
Hyundai Tucson Plug-in
Kia Sportage Hybrid
Mid-size SUVs With a Digital Dashboard
The following are examples of mid-size SUVs with a digital dash:
Acura MDX
2022 Kia Sorento
Hyundai Kona
Honda Pilot
Range Rover Evogue
2022 Range Rover Sport
2022 Mercedes-Benz GLC
Full Size SUVs With a Digital Dashboard
The following are examples of full-size SUVs with a digital dash:
Mercedes-Benz GLS
Jeep Grand Cherokee
Cadillac Escalade
While we cannot review these vehicles in this article, we have highlighted 8 of them below in no particular order.
2023 Honda HR-V
Honda HR-V is one of the top-ranking subcompact SUVs that has sophisticated interior designs and modern technology. With a premium cabin that offers sizeable seats for 5 passengers, this vehicle offers a blend of utility and exquisite features.
When compared with the 2022 HR-V, this new Honda is about 8.7 inches longer and 2.6 inches wider. Still, the HR-V remains Honda's smallest SUV.
Regardless of its size, the car has four large door openings and enough space in both seat rows. Passengers will love the thrill of the infotainment system just as the driver will enjoy the more modernized digital dashboard.
The dashboard does not only display the speedometer; it serves other functions, particularly the driver assistance features.
You may not enjoy the adaptive cruise control, as it stops unnecessarily. The blind-spot warning system could also be ineffective sometimes. Nonetheless, this SUV offers comprehensive driver-aid features.
In terms of price, this SUV is a bit higher than the average of many other subcompact SUV. It costs around $23,650-$28,950, depending on the trim level.
Toyota Corolla Cross
With a sleek and classic body, this moderately sized SUV shares an interior similarity with the Corolla hatchback. It has more cargo space than the hatchback and offers more ride height.
The dashboard layout is especially similar to that of the Corolla, even though the lower trim models may be more basic.
Whereas the 8-inch touchscreen features Apple CarPlay, Android Auto, and the SiriusXM satellite radio, the digitized dashboard supports standardized driver-assistance features. So, riders enjoy the adaptive cruise control and the lane-departure technology while cruising the ride.
This ride comes in three different models; the Toyota Cross L, the LE, and the XLE. For drivers who crave all the exquisite features in a modern SUV, you'll enjoy the XLE model.
Whereas the other models attract about $23,800, the XLE costs around $27,910.
Please also read our article about SUVs with cooled seats.
Nissan Rogue
Nissan built the Rogue to pose a strong competition with other compact SUVs. It offers comprehensive digital features spread across the dashboard, the infotainment system, and the cabin.
This SUV also falls amongst the few vehicles in its class that have a decent fuel economy.
The Rogue features an 8-inch screen and a 12.3-inch digital gauge cluster. A driver, therefore, has access to in-dash navigation, adaptive cruise control, and the driver-assistance technology.
The SUV also offers both Apple CarPlay and Android Auto for mobile synchronization.
When compared with other SUVs of the same class, the Nissan Rogue is a bit more expensive. The S model, which is the most basic, costs around $28,700 while the Platinum–the topmost class–will cart away about $38,500.
2022 Kia Sorento
The Kia Sorento is a mid-size SUV designed as a 7-seater crossover. It features a sophisticated cabin that provides a blend of a customizable digital dashboard and a twin infotainment display.
With the push of a button, you can adjust the suspension of this vehicle to suit different driving situations. That is, this SUV allows a driver to shift between driving in the snow, on a sandy ground, or a muddy one. These features are parts of the information you can access on the digital dashboard.
Another admiring feature of this vehicle's dashboard system is that it also provides information on traffic, weather forecast, charge stations (for an EV), and park availability.
That means the vehicle supports live feeds meant to give the driver pre-informed traffic and other road information.
As expected of a modern vehicle of this class, the Kia Sorento also features advanced safety technologies. They include the forward collision, detection of approaching vehicle/oncoming traffic, blind-spot rear monitor, and many others.
This is why it embraces the digital dashboard technology which complements in-car display unit to provide information.
Being a mid-size SUV, Kia increased the leg space of the Sorento by 93mm on the second row. This provides more convenience for passengers, especially lanky ones.
If you love a mid-sized SUV with a maximized digital experience, you can check the Kia Sorento.
Make sure to also read our article about SUVs with rear heated seats.
2022 Range Rover Sport
Packed with an elegant design to give one of the most sophisticated SUV designs, the Range Rover Sport is a beauty to behold.
From the steering wheel interface, the speedometer, to the touchscreen display, this vehicle offers almost all-round digital controls.
Regardless of being a medium-sized SUV, the Range Rover sport offers a luxurious accommodation and a premium cabin. You'll particularly enjoy the infotainment system of this vehicle.
This SUV has a 13.1-inch curved touchscreen display, supported by a large 13.7-inch digital dashboard. The combination of these gives a digitally absorbing in-car experience.
You'll enjoy a total hands-free multimedia experience as this vehicle offers both Apple CarPlay and Android Auto. Of course, it has Bluetooth and other multimedia features.
The vehicle also features safety technologies expected of a modern car. It offers the lane-keeping and the park-assist technology to guide the driver on and off the road.
In addition, this beauty provides an electrifying experience, especially at night, with its series of headlight styles. As expected, the price of the Range Rover Sport doesn't fall on the cheap side.
2022 Mercedes-Benz GLC
The Mercedes-Benz GLC is another SUV that offers an inspiring design, especially when you experience the interior. This vehicle features a 12-inch tablet and a very smart dashboard.
With a 12.3-inch digital dash cluster, this mid-size Mercedes-Benz is another popular SUV equipped with a digital dashboard. You can control the dashboard using a fingerprint sensor on the steering wheel.
It is interesting to note that you can access map navigation, odometer, and speedometer through the dashboard. That is, while the dashboard can display the speedometer, fuel level, and other information, it can also assist in getting to your destination.
The digital dashboard offers other technological assistance, which may be too much for only the infotainment screen to handle.
Please also check out our article about the best and worst years of the Mercedes-Benz GLC.
Mercedes-Benz GLS
This bulky SUV offers one of the coolest off-road experiences you'll get in a full-size SUV. It features a full air suspension system that helps the vehicle adjust to different off-road conditions.
Being a full-sized SUV, it has a cabin suitable for seven passengers. With the automatically adjustable seats, you can convert the seat to a trunk.
This sleeky and spacious vehicle features a wide-screen display, voice and touch digital interface, and a luxurious cabin. Two 12.3-inch digital displays assist the drivers with drive-related information and media experience.
While the dashboard offers a more digitized experience, the infotainment screen caters for an enjoyable media experience.
Driver-assistance and safety features such as the lane departure and lane keeping technology, automated emergency braking system and several others may not be easily accessible on the infotainment screen. So, the digital dashboard takes care of those.
One downside of this vehicle is its fuel consumption rate and expensive price.
Thanks to its large doors, this vehicle is one of the SUVs that are easy to get in and out of, especially for the elderly and people with disabilities.
Final Thoughts
Introduced as early as the 1970s, the dashboard system has advanced significantly beyond the traditional analog reading.
Modern dashboards now offer dash-based data in the form of graphical gauges and textual messages.
Since the launch of Audi's virtual cockpit in 2014, several modern SUVs have embraced the digital dash advancement.
Was this article helpful?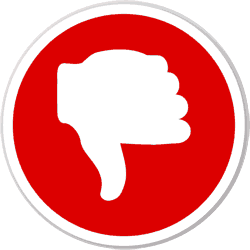 Did you find wrong information or was something missing?
We would love to hear your thoughts! (PS: We read ALL feedback)