Nissan has been making the Pathfinder for the United States market since 1985, and the vehicle has gone through five major iterations since it first came on the market.
In all that time, however, there have been some problems with the vehicles.
While there is no way to cover all of them here, let's take a look at some of the major issues.
Remember, we also have an article on how long the Nissan Pathfinder normally last.
Also, check our list of the best and worst years for Nissan Pathfinder.
Electrical & Accessory Problems
Starting in 2018, there are several customers who have issues with the electrical accessories on the Nissan Pathfinder.
Options such as the power doors and locks generated the highest number of complaints, however, nearly all of these problems were able to be fixed easily.
In most cases, it seems as if the problem occurred from an issue where these accessories would stop working if the battery went dead or was nearing the end of its life.
While the power windows weren't such a problem, the automatic locking mechanism was triggered when the door locks weren't supplied with sufficient power, making it impossible for car owners to access their vehicle in order to start the repair process unless they had a manual key option.
In most cases, this problem was cleared up by replacing the battery and resetting the electrical system for the car. A number of owners were able to figure out how to do this themselves, while most others were able to have a mechanic do it for less than $500.
Transmission Problems
This is cited as one of the most complained about issues with the Nissan Pathfinder, but it's important to note that the "problem" years are 2005 through 2007.
While transmission work can be some of the most expensive to have done on a car, it's worth noting that the average mileage on these vehicles when their owners encountered problems with the transmission was well over 100,000 miles.
Transmission problems have not been reported much in Pathfinders that have been made since 2017.
There was a class action lawsuit claiming that the reason for these problems was a coolant leak into the transmission.
The lawsuit covered the model years from 2005 to 2010, and the settlement provided dealership repair for the leaking coolant line only.
In many cases, this left owners with repair bills for the transmission and the radiator, often totalling $4,000 or more.
It's important to realize, however, that the issue affects Pathfinders that were made over 13 years ago.
While there are still some of these vehicles on the market, their numbers are dwindling quickly. After the bad press, Nissan made a lot of improvements to the Pathfinder to avoid the problem in the future.
Engine Problems
There are limited reports of Pathfinder models prior to 2008 having abnormally high engine problems, including several reports of engines needing to be rebuilt. I
t's important to note that these are nearly all on Pathfinders that have over 150,000 miles and the problems did not appear until the vehicles were over ten years old.
Coolant Leaks
Again, this seems to be largely a problem with older model Nissans, particularly the problematic 2005 through 2007 years and again in 2013 and 2014.
Coolant leaks can be difficult to trace and repair, however, so people looking to purchase an older model Pathfinder should be aware of the potential for issues with this part of the vehicle.
Anti-Lock Brake Recall
NIssan became aware of a problem with its anti-lock braking system on their 2016 to 2020 models in 2020, in which the system would leak brake fluid.
The problem will be repaired for free by taking the vehicle to any dealership, but be aware that if you are buying one of these vehicles on the private market that the repair may not have been made.
Since this is a repair that relates to the safety of the vehicle, if you buy or have recently bought a 2018 Pathfinder, ask your local dealership to check the VIN and determine if the repair has been made.
Here's a list of Nissan models with the most recalls.
Back-Up Cameras
This could be considered part of the electronic accessories problems that was previously mentioned, but the fact that the 2019 to 2017 models of the Pathfinder were recalled for this issue means that it probably deserves some special attention.
Like the anti-lock brakes, most likely this repair has been made if you are buying a used Pathfinder from a dealer, but if you are buying from a private party, you will need to verify that this repair has been done.
Sunroof Issues
There have been reports of the glass used by Nissan in their sunroofs cracking going back to vehicles produced by the company in 2008.
There are relatively few reports, but the fact that they exist across many different Nissan models is cause for concern.
Unfortunately, there isn't much that can be done about this potential problem.
There is no test for glass brittleness, and there is no way to tell if a Pathfinder could potentially have this problem.
General Pros and Cons for the Nissan Pathfinder
Because the Nissan Pathfinder has been through so many different redesigns, it's hard to make a lot of general statements about all of the model years.
Because of this, we'll just concentrate on the last twenty years of Pathfinders.
The Nissan Pathfinder has been a great family full-size SUV for decades.
It's known for a very spacious interior and a generally good history of maintenance. Most model years have virtually no problems in their first five years, and many owners report needing nothing more than oil changes and new tires until they reach 100,000 miles.
The problems that have come up are usually relatively simple repairs that have little to do with the safe operation of the vehicle itself. These problems include, however:
Transmission isuues
Engine problems
Coolant leaks
Antilock brake recall
Back-up cameras
Sunroof issues
On the other hand, the Pathfinder is one of the more expensive full-size, non-luxury SUVs on the market.
The gas mileage for the car is considered high, although it is about average for its category.
In other words, if you're in the market for a full-size SUV that can fit the whole family and all of their gear, the Nissan Pathfinder is definitely worth taking a look at.
What do the Reviews Say?
With new Pathfinders coming on the market this year, it's probably the most useful to focus on professional reviews for the newer models. According to Car and Driver;
"With a spacious cabin that has room for up to eight people, the 2023 Nissan Pathfinder is ready and reporting for family transportation duty. It's quiet inside and it delivers a smooth ride that will be appreciated on both long road trips and daily commutes."
https://www.caranddriver.com/nissan/pathfinder
According to Edmunds,
"Compared to the 2020 Pathfinder (there's no 2021 model), the new Pathfinder has more muscular and upright styling, a new nine-speed automatic transmission, retuned steering, additional interior storage and new technology features. We're also pleased that Nissan revised the Pathfinder's suspension tuning for 2022."
https://www.edmunds.com/nissan/pathfinder/
Essentially, the latest design of the Nissan Pathfinder is more stylish and the interior is designed to be used by every member of the family.
The interior has gone through several redesigns over the years, but the most recent one has had a strong focus on incorporating a lot more features for both the driver and passengers.
The steering issues have been addressed, but in general this is meant to be a family car, not a luxury vehicle.
What's the Resale Value on the Nissan Pathfinder?
With the recent wild price swings for new and used cars, it is difficult to accurately represent the cost of a Nissan Pathfinder. 
The market for these SUVs has been thrown about by the forces of severe inflation, supply shortages, and overwhelming demand, In fact, many consumers have reported that prices for used vehicles are as high or almost as high as those for new ones.
Pricing will depend a lot on the year, mileage, and features of the vehicle, as well as the area of the country that the vehicle is sold in.
It's predicted that prices will continue to be unstable for at least the next two years, as Nissan (like other vehicle manufacturers), struggles with supply shortages and rising labor and material costs.
Also, be prepared to be put on a waiting list for the newest Pathfinders, especially if you're looking for one that has anything less than the top-tier of feature packages.
Nissan has discovered that its Limited Edition versions of the Pathfinder are the most profitable, and with a shortage of computer chips to be used, has joined many other car manufacturers in determining that priority should be given to the most profitable SUVs it can make.
This is a sampling of some of the Nissan Pathfinders currently available for sale.
| | | |
| --- | --- | --- |
| Year | Mileage | Price |
| 2020 | 49,000 | $31,000 |
| 2013 | 89,000 | $15,500 |
| 2017 | 83,000 | $23,750 |
| 2019 | 29,000 | $33,500 |
Was this article helpful?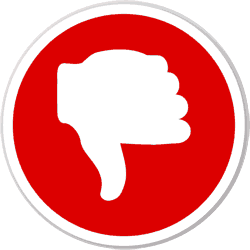 Did you find wrong information or was something missing?
We would love to hear your thoughts! (PS: We read ALL feedback)
ⓘ  The information in this article is based on data from National Highway Traffic Safety Administration (NHTSA) recall reports, consumer complaints submitted to the NHTSA, reliability ratings from J.D. Power, auto review and rating sites such as Edmunds, specialist forums, etc. We analyzed this data to provide insights into the best and worst years for these vehicle models.
---