Hearing aids can fit underneath most motorcycle helmets, providing you take care when taking your helmet on or off.
That said, while some hearing-aided moto-riders choose to shut their hearing aids off while riding to use them as ear plugs, we think the quieter the helmet, the better it is for wearing with hearing aids, as a quiet helmet prevents further injury.
A noise-reducing helmet gives riders the option of flicking their hearing aids on while town riding without worrying about the sound of gushing wind interfering with their riding experience.
Our Top Picks
Here are our top picks for the best motorcycle helmets for hearing aids:
Bell Qualifier DLX (Budget Pick)
If you're looking for a noise-reducing helmet, you can slip over your hearing aids for less than $200. This is the place to start.
Currently listed between $159-$250, depending on the feature package, the Bell Qualifier DLX is our budget pick for the best helmet to wear with hearing aids. The Qualifier is lightweight and comfortable while still offering Bell's quality head protection. 
It offers multiple vents and transition visors while also keeping the intrusive wind sounds to a minimum at a price that's rare for a helmet this solid from a brand this recognized for safety.
Schuberth C3 Pro (The Overall Winner)
As one of the quietest helmets on the moto market, the Schuberth C3 Pro is a perfect choice for riders with pre-existing hearing sensitivities. 
Its neck roll is ergonomically engineered to cut down wind noise inside the helmet. Its visor even has added accessories to reduce whistling while opened. It also cuts down on overhead passing wind sounds, providing a quiet ride that won't intrude on sensitive ears.
The C3 Pro is also engineered to be aerodynamic and wind-resistant, diffusing the buffeting and lifting that interfere with hearing aids on a physical level.
Shoei GT Air 2
The Shoei GT Air 2 is as quality built as any of the other Shoei helmets and includes an integrated Sena Communications system, but that's not the reason we suggest it for motorcycle riders who wear hearing aids.
The Shoei GT Air 2 is available in a diverse range of shell sizes, with a slew of pad shape and size options that allow riders to customize the fit of the helmet.
Not only does this design allow for an increase in noise reduction, but it also helps riders to personalize the fit of their helmet so that it fits well with hearing aids.
The interchangeable cheek pads are engineered ergonomically, which adds to the comfort of the helmet.
In addition, its dynamic chin bar packs a spoiler that helps to curtain your ears against gushing wind.
Related: When Do Motorcycle Helmets Go On Sale? (Explained)
Schuberth C4 Pro Carbon
The C4 Carbon is the Carbon version of the C3, making it even more lightweight but even more expensive.
The C4 Carbon was engineered in the "wind tunnel" development process that ensures all the aerodynamic stability and wind resistance mentioned above, resulting in a helmet that stays still and reduces wind noise and vibration even at high speeds, making it the ideal choice for riders with hearing aids.
Its final score is a controlled rider-audio experience that doesn't exceed 85 decibels!
Related: How Do Motorcycle Helmet Communications Work? (Explained)
Shoei Neotec 2
Shoei isn't made for making cheap helmets by any means, but you get what you pay for.
The Neotec 2 is a simple and straightforward, tough-looking helmet fabricated from quality materials to be a light and durable choice for any rider.
In addition to offering Shoei's signature lightweight comfort and high-class protection, the Neotec 2 is one of the brand's quietest helmets. Its unique cheek pad design adds extra support that not only dampens noise, but keeps movement to a minimum, ensuring your hearing aids will stay in place. 
Not to mention that it comes equipped with a Sena-designed integrated communications system.
Shark Evo ONE 2
The Shark Evo ONE 2 was engineered via virtual simulations that targeted the physical and audio effects of wind to move its already comfortable and aerodynamic design to be even more stable.
The Evo ONE 2 uses a system that locks the chin guard in place for added stability that keeps the helmet from rubbing against your hearing aid while you're riding.
Furthermore, the Shark Evo ONE 2 was designed to fit well over glasses; isolating its interior from the wind's vibration and movement not only makes for an easier ride for glasses owners but also helps with hearing aids.
How Much Should You REALLY Pay for a Motorcycle Helmet?
A standard, highway-safe, DOT-approved motorcycle helmet runs between $150-$500. If you want something better than basic that will last a while, plan on spending at least $200.
More than a few riders opt for the cheapest DOT-approved option, especially in the beginning. That said, in order for a safe, functional helmet to cost less than a hundred dollars, its cutting corners elsewhere—style, padding material, ventilation, and comfort are all sacrificed in the process.
Even from day one, and even if you're only planning on riding low-speed town roads—a quality helmet will be more comfortable, breath better, and have padding that's more sweat-absorbent, form-fitting, and softer on the skin,
In short, we suggest paying at least $150 for a helmet, as it will likely be safer and more comfortable than a cheaper one. If you plan on sport riding or track racing, you'll likely have to pay closer to that $400-$500 mark for a pro-racing helmet.
Related: How Do Motorcycle Helmet Communications Work? (Explained)
Final Thoughts
There's no doubt that riding a motorcycle causes some severe impact on your eardrums.
There are the apparent roaring engine sounds, but there's also wind noise and highway traffic.
Repeated exposure to the road sounds of motorcycle riding can definitely cause or exacerbate ear damage. And as our hearing aid equipped readers know, that damage is irreversible.
Note: While a noise-reducing helmet can allow riders to ride with their hearing aids on a lower setting with less noise interference, I'm a motorcycle riding writer, not a doctor. We suggest you talk to your optometrist before riding with your hearing aid turned on, regardless of how quiet the helmet is. 
Was this article helpful?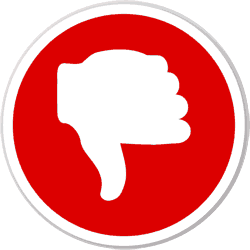 Did you find wrong information or was something missing?
We would love to hear your thoughts! (PS: We read ALL feedback)