The Ford Fiesta is a great small car from Ford, which produces mostly large vehicles. It is available in a four-door sedan or five-door hatchback body styles.
The Fiesta has warmed its way into the hearts of many and it is one of the most popular and widely accepted small cars in the USA. However, the 2019 model marks the end of the Fiesta in the United States.
It is well accepted because it is economical and fun to drive, making it one of Ford's best-sellers worldwide. Nevertheless, owners have few complaints about the Ford Fiesta.
In this article, we will take you through the three most common problems of the Ford Fiesta.
1. Ford Fiesta Transmission Problem
The transmission is a crucial component because it powers the driveshaft, which is responsible for the movement of a vehicle.
Therefore, transmission problems can be terrible and prevent the smooth movement of your Fiesta.
Car Complaint reported the transmission problem as the worse problem of the Ford Fiesta, with up to $3,400 in repair costs and occurring at an average mileage of 67,000 miles.
This problem cuts across several year models, but car complaint rated 2011 the worse year because of serious transmission issues.
Transmission trouble is the major red flag for the 2011 Fiesta model year, accounting for over 60% of the problems that triggered owner complaints. 
As a crucial part of your Fiesta, any problem with the transmission system of the Fiesta will affect the seamless movement of your vehicle. Therefore, it needs proper care and maintenance to ensure lasting operation.
Here are some transmission troubles common to Ford Fiesta:
Delayed Engagement
One sign of a failing transmission is a delay or time lag experienced while trying to change gears, especially from park to drive.
Also, rough shifting might cause problems with acceleration, gear changes, or a lack of a smooth transition. This problem can lead to a vibration in the driveline during a tight turn or clunk noise during light acceleration.
Transmission Slipping
Another issue is the transmission system slipping while selecting and deselecting gears instead of grinding. A slipping transmission system can cause slips from a higher gear to a lower, which can cause a sharp deceleration and might be risky while driving on the highway. Also, there have been reports of sudden stops when in motion.
Car Stalling Due to Transmission Failure
When transmission problems persist, they can lead to transmission failure. When a failure occurs, the transmission will seize and the car will stop abruptly.
Possible Causes and Solutions
Different issues can cause transmission problems. Failed solenoid, faulty torque converter, low transmission fluids might lead to delay engagement, and worn out gears can lead to transmission slipping.
Here are some solutions to Ford Fiesta transmission issues:
Replace shift solenoid and bands
Rebuild transmission
Replace transmission
Related: 11 Ford Fiesta Statistics You Should Know (Facts & Numbers)
2. Problem With Rear axle
Ford Fiestas produced in the middle of 2002 are widely reported to have a rear axle welding problem. This was one of the most common Ford Fiesta 2002 model year problems.
The rear axle welding problem led to the recall campaign of the model manufactured between August and September 2002.
If there was an issue with the weld seam connecting the brake unit mounting plate to the rear axle, it can cause the brakes to fail.
Apart from the welding problems, the issue with a faulty rear axle is associated with suspension problems in the 2011 year model. Ford attributed the rear axle suspension problem to a substandard mounting bolt.
It was reported that the Fiesta rear axle mounting bolts did not meet the required specification, leading to breakage of the bolt.
A bad rear axle will lead to other damage to your Fiesta down the line. Therefore, the rear axle must be in great condition to avoid other costly repairs.
Here are some common ways a faulty rear axle affects smooth driving
Unstable driving
Noisy driving
Vibration during driving
What To Do
If the weld holding the brake unit mounting plate to the rear axle did not meet specified standards, you would need to re-weld it to fix the problem.
If the real axle bolt didn't meet the required standard, you would need to replace them both with a standard one. It cost between $500 to 600 to fix a rear axle problem.
Related: Ford Fiesta In Snow & Winter Driving? (Explained)
3. Door Latch Failure
If the Ford Fiesta doors aren't latching properly, it leads to a "door ajar" warning light always on, even when you know for a fact that the door is closed.
We have a full article solving problems with car latches.
In critical cases, the Fiesta doors might fling open while driving.
For the Ford Fiesta, there were a lot of complaints about doors flying open between the 2011 and 2015 model years. But the year most affected by this problem is the 2014 model year.
The malfunction of the components of the car door handle causes the latching problem. Inside the door handle, there are two components responsible for keeping the door close.
Pawl: A pawl is a mechanical device that latches the door in place and stops it from randomly opening.
Pawl spring: This helps to bring the door handle back into place when you release it.
These two components are tiny and unpopular, but a simple fault can lead to a serious problem while driving.
Without proper latching, the door might open and put the car occupant at significant risk. The latching problem of the Fiesta led to several recalls between the 2011 to 2015 model years.
Here is a list of the recalls by year:
2015: 1 recall
2014: 4 recalls
2013: 2 recalls
2012: 2 recalls
2011: 2 recalls
What To Do
For the latching problem experienced by Ford Fiesta owners, the best solution is to replace the door handle system with a new one.
Related: How Long Do Ford Fiestas Last? (8 Important Facts)
General Pros and Cons
Here are some pros and cons of the Ford Fiesta:
Pros
Below are some of the selling points of the Fiesta:
Brilliant to drive: One of the best attractions of customers to the small Ford Fiesta is a great driving experience. Owners commend Ford for the vehicle's efficient and pocket-friendly engine
Lots of safety kits: The Fiesta, like every other Ford vehicle, is fortified with a start-of-the-art safety kit and it has a top score on crash tests. The 2019 Fiesta got four stars out of five from NHTSA in all safety tests.
Several Trims: The Fiesta is available in a wide range of trim levels to suit the taste of different customers. The trims include S and SE trims, and the hatchback model comes in SE, ST-Line, and ST trims.
Cons
Transmission problem
Tiny cargo hold
Rear-axle woe
Door latch failure
Cramped rear seats
What Do the Reviews Say?
"The Fiesta is one of those rare subcompacts that feels like a solid, substantial car while offering a civilized ride and fairly quiet cabin for its class. As you'd expect for such a small car, it's also quite fueled efficient, with its standard 120-hp, 1.6-liter four-cylinder engine.".
Consumerreports.org
"We like the Fiesta, and given that 2019 is its last sales year in the United States, we'll be sad to see it go. In our First Test of the Fiesta SE sedan, we said it could have earned our Car of the Year award if only Ford had given it a bit more polish. We didn't enjoy the dual-clutch transmission, describing it as lackluster and with slow, lazy, automatic-like shifts".
Motortrend.com
GO BACK > problems for all Ford models.
What Is the Resale Value of the Ford Fiesta?
Here are some of the resell values of the Ford Fiesta from CARFAX.com
| | | |
| --- | --- | --- |
| Year | Mileage | Year |
| 2019 | 6,361 | $14,999 |
| 2018 | 33,694 | $13,395 |
| 2017 | 38,502 | $9,991 |
| 2016 | 84,360 | $8,500 |
| 2015 | 124,995 | $7,241 |
| 2014 | 104,563 | $6,077 |
| 2013 | 75,409 | $6,666 |
| 2012 | 91,366 | $6,495 |
| 2011 | 99,972 | $5,990 |
Resources
Carcomplaints.com | Ford Fiesta
Consumerreports.org | Ford Fiesta
Was this article helpful?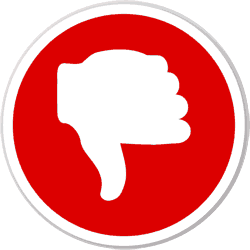 Did you find wrong information or was something missing?
We would love to hear your thoughts! (PS: We read ALL feedback)
ⓘ  The information in this article is based on data from National Highway Traffic Safety Administration (NHTSA) recall reports, consumer complaints submitted to the NHTSA, reliability ratings from J.D. Power, auto review and rating sites such as Edmunds, specialist forums, etc. We analyzed this data to provide insights into the best and worst years for these vehicle models.
---