In this blog post, we'll take a closer look at the demographics of Mazda car owners in the United States.
From age and gender to income and education level, we'll explore the data to get a better understanding of who is driving these popular cars.
So, buckle up and let's hit the road!
Quick Demographic Facts About Mazda Car Owners
Mazda has a very young male audience, and 63% are white. In terms of education level, 31% have a Bachelor's degree or higher, and 34% have an annual household income of $100,000 or more.
A few more quick demographic stats before we dive deeper.
Small SUVs account for 40-50% of Mazda's revenue
These numbers and facts highlight the popularity of Mazda's small SUVs and the company's commitment to safety and reliability.
Age Demographics for Mazda Car Owners
Mazda car owners tend to be younger than owners of some other car brands.
The average age of Mazda buyers is approximately 37 years old, which just might be the youngest among the top 20 most-sold car brands in the U.S.
The relatively low average age of Mazda owners can be indicative of the brand's appeal to younger demographics. It suggests that Mazda vehicles might be perceived as affordable, practical, and stylish by younger car buyers.
Here are the most-common problems with Mazda cars.
Gender Demographics for Mazda Car Owners
Mazda Owners/Buyers by Gender
| Gender | Percentage |
| --- | --- |
| Male | 56% |
| Female | 44% |
It's a bit different when looking at the demographics of people working at Mazda:
Women make up 33% of Mazda employees, with men accounting for the remaining 67%.
The most common ethnicity at Mazda is White, representing 57% of Mazda employees.
Hispanic or Latino individuals make up 17% of Mazda employees.
Asian individuals make up 10-15% of Mazda employees.
The average Mazda employee earns $60K – $70K per year.
It's interesting to note the gender distribution within Mazda employees and the blend of ethnicities present in the company's workforce. These data points provide a glimpse into the diverse demographics of Mazda car owners and the company culture.
Ethnicity Demographics for Mazda Car Owners
White Mazda car owners make up the majority, as they do in the overall sports car demographics, with a 58.5% share.
For comparison, Ford buyers' ethnicity demographics show that approximately:
White 65%
African American 12%
With a quite similar price and target group, we assume Mazda falls along these lines as well. As the Mazda Miata is the best-selling sports car of all time, it suggests Mazda's products continue to attract a wide range of customers with varying ethnic backgrounds.
You can also check the demographics of Kia cars here.
Average Income Level for Mazda Car Owners
A significant proportion of Mazda owners, specifically sportier models such as the Mazda Miata, fall within the $50,000 to $100,000 household income range.
More families and individuals with lower household incomes below $50,000 also find Mazda vehicles accessible due to their competitive pricing and efficiency.
It is evident that Mazda's diverse vehicle lineup and competitive pricing attract a wide variety of car owners from different income levels, ensuring its presence in various segments of the automotive market.
Other Interesting Facts About Mazda
In 2020, Mazda's net sales were at their lowest since 2012.
Mazda sales saw an improvement in 2021.
Mazda has a higher-than-average rating in reliability.
The company is more than 100 years old.
Mazda teamed up with NSU Wankel, a German company, in the 1960s to develop and manufacture their famous rotary engine.
The Mazda name was derived from Jujiro Matsuda, the founder of Mazda, and the Iranian-Zoroastrian God of Wisdom, Ahura Mazda.
The award-winning Mazda Renesis Rotary Engine powered the Mazda RX-8.
Mazda pioneered the rotary engine, first seen in their 1967 Mazda Cosmos Sport model.
Eunos was one of five subsidiary marques established by Mazda in the 1980s and 1990s, all of which eventually failed.
In 2020, Mazda's global vehicle sales amounted to approximately 1.4 million units.
In the fiscal year 2020, Mazda's net sales in Japan amounted to 1.58 trillion Japanese yen.
Mazda's CX-5 was the brand's bestselling model in the United States in 2020.
Mazda's brand value was valued at around 5.5 billion U.S. dollars in 2020.
The 2021 Mazda CX-30 was named a Top Safety Pick+ by the Insurance Institute for Highway Safety (IIHS).
Mazda's first automobile was the R360 Coupe, introduced in 1960.
In 2020, Mazda launched the MX-30, its first mass-production electric vehicle.
Mazda is headquartered in Hiroshima, Japan.
Mazda's current logo, which features a stylized letter M, was introduced in 1997.
In 2020, Mazda announced its Sustainable Zoom-Zoom 2030 initiative, which aims to reduce its carbon footprint and promote sustainable manufacturing.
Mazda was the fifteenth largest car manufacturer in the world in 2020.
In 2020, Mazda ranked fifth in the J.D. Power 2020 U.S. Vehicle Dependability Study.
Mazda's SKYACTIV technology, introduced in 2011, focuses on improving fuel efficiency and reducing emissions.
In 2020, Mazda announced its goal of making all of its cars electric by 2030.
In 2021, Mazda released the MX-30 EV, its first all-electric crossover.
Mazda's best-selling car worldwide is the Mazda3.
Mazda has won the 24 Hours of Le Mans endurance race once, in 1991.
Mazda's current CEO is Akira Marumoto, who assumed the role in 2018.
In 2021, Mazda announced plans to introduce its first plug-in hybrid model, the MX-30.
These facts highlight the fluctuating success of the company, their focus on safety and reliability, and their innovative efforts in engine technology.
Sources
Was this article helpful?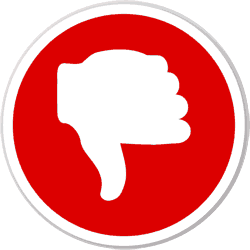 Did you find wrong information or was something missing?
We would love to hear your thoughts! (PS: We read ALL feedback)