In this article, we will dive into exactly what you should expect to pay for a kit car.
There are a ton of options out there and here are the numbers.
How much do Kit Cars cost?
Kit cars have an average cost of about $12,000. However, some manufacturing companies produce and price their kit cars between $6,000 and $50,000. Depending on the features you want, you can even spend about $125,000, all the way up to $1,595,000.
There are lots of factors that affect the actual cost of kit cars. Usually, the total cost of your kit car will depend on your particular choice and kind of kit car, as well as the supporting systems required to construct it.
Apart from these, a kit car would require a whole lot of other parts to make it into a complete car and ready to hit the road.
That being said, getting the 'Kit' is the first step to building the car.
How Much Does The Kit Itself Cost?
Basically, a kit, including the cost of shipping, should cost on average $500 to $1,000, however, kits differ. There are kits originally made for creating body parts of an already existing chassis just like the Volkswagen.
And there is also the all-purpose kit that comes with all you require to build your own kit car. 
On average, the all-purpose kit would cost the sum of $12,000. But, that shouldn't bother you. Kit cars vary; some are cheap and some are not. We'll get into that shortly. First, let's see what and what goes into a kit car that makes up the overall cost.
Have a look at our article which talks about How do Kit Cars Work? 13 Important Facts
Additional Costs To Factor Into Kit Cars
I've already established that there are lots of factors that affect the cost of kit cars. Still, the price range of these additional factors depends on the quality you're going for. Briefly, here is cost mirror from a kit car owner;
Seats

– ranges between $500 and $1,200

Wheels

– ranges between $500 and $1,500

Tires

– ranges between $700 and $1,200

Upgraded bolts

– costs around $200

Misc paint/tools

– ranges between $200 and $800

Wrap

– ranges between $900 and $1,200. Here's a hack: you can buy a custom wrap for $200 and wrap it yourself.

Engine upgrades

– ranges between $500 and $1000 for new spark plugs, timing chain/gears/adjuster, gaskets, pump, belts, pulley, fluids, seals, and so forth. 
I would say that the engine is the most important cost factor. So while you may want to save cost and buy it cheap everywhere else, go big on your engine. 
When choosing an engine for your kit car, suitability should be the primary concern. Often times, kit builders spend thousands of dollars on basically their engines. Well, I would say, the more performance you want from your Kit car, the more it's definitely going to cost.
More so, if you're not going to be building it yourself, you should factor in labor costs. Frankly, labor costs will depend on who's handling it.
Now, let's get into the juice. We'll start high and then go low.
Look into our article which reads about Are Kit Cars Worth It? Depreciation & Common Problems
The 5 Cheapest Kit Cars You Can Buy
There are still a lot of cheap kit car options if you're low on budget and need to enjoy one of these bad boys, as follows;
1. $15,000 – Sylva Spectre Final Build
This is also another one from Sylva Autokits Ltd, designed to showcase the style of motorsports in the mid-sixties and seventies. The Sylva Spectre is light in performance and can be used on virtually any engine, whether motorcycles or motor vehicles.
However, the ideal donor car is an MGF.
2. $13,000 – Sylva Riot/R1ot Final Build
The Sylva Riot is not only cheap but powerful too. It runs on two types of engines, the Ford Zetec SE engine powered by Sylva Riot and the Yamaha R1 motorcycle engine (R1ot). The car is light and powerful when the motorcycle engine is in use. 
However, the Ford Zetec engine gives the car a smooth drive and acceleration speed. And, let's not forget the reverse gear. Although the car is not as powerful as the ones I mentioned earlier, it is still one of the cheapest best value kit cars.
3. $11,500 – Vindicator Sprint Mk4 Final Build
Vindicator Cars Ltd are popularly known for their expertise in making durable and reliable cheap kit cars. There isn't much difference between the Sprint MK 3 and MK4, except the body of the car which has been subjected to a series of revisions. 
Also, the Mk4 XL is built with wider boot space. The MK4 runs on a Ford Sierra engine as well as the Cologne V6 and Vauxhall XE. The Sprint Mk4 offers great value for your money, so while considering good cheap kit cars to build, you should put the MK4 on the list.
4. $8,000 – Robin Hood Project 2B
Robin Hood Engineering is a renowned manufacturer of good, reliable, and cheap kit cars. The Robin hood project 2B is known for its chassis which is made from tube-like steel and was nicknamed 2B for short. 
If you want to build a roadster kit car on a low budget, then this car is the best for you. It runs on a Ford Sierra (1600cc,1800cc, 2000cc Pinto) as well as the V6 and V8 engines and motorcycle engines. No wonder the company's motto is "one Kit + one done vehicle = car on the road".
5. $350 – Locost
The Locost (low cost) is used as a term for all self-built replicas of the Lotus 7 two-seater capacity sports car. It is so cheap that it goes for as little as $350. Be warned though – there is a little increment in the cost price. 
With the Locust 7, you not only get to build the car by yourself, but you also get to specifically assemble the kits by yourself as well. The Locost is typically the cheapest kit car you can ever ask for.
We've seen how much kit cars cost on average, including additional cost factors. But, once your car is now on the road, how do you keep it running?
What Are The Most Expensive Kit Cars?
If you need one built, here are some of the kit cars that would usually cost more;
1. $85,000 – The Car Factory ETV
This ETV was manufactured by Florida's The Car Factory. The Car Factory is popularly known for making Porsche-body kits like the Gemballa GT and the Boxster GT. The ETV (Extra Terrestrial Vehicle) is built on Chevrolet, Honda, Porsche, and Toyota engines. Also, the car is totally street legal and comes with DOT lights and glass.
2. $57,000 – Ultima GTR
Ultima Sports Ltd has a world record for manufacturing speedy cars. They broke the record with the Ultima GTR – 0-60 mph in 2.6 seconds. The car, which comes in a complete Kit package, requires only basic automobile knowledge to assemble alongside an elementary tool kit.
3. $34,150 – Lister Bell Lancia Stratos Replica
The Lancia Stratos, which was predominantly used during the '70s for the World Rally Championship is one of the best automatic kit cars ever to be built. As rare as it is, a 1974 replica was sold for $660,000 sometime last year. 
Do you want the best STR? then try the British-made Lister Bell STR. Although available as a complete built car, the STR can only be imported into the US as a Kit at the cost of about $65,000. 
If you have no desire for building a kit car yourself, then the already built STR is your go-to. With a better interior space and either an Alfa Romeo or Toyota V6 engine, the STR is worth every penny.
4. $33,000 – Factory Five Shelby Cobra Replica
Factory five, makers of the best cobra replica cars, have made it known that the MK4 Roadster is the best cobra replicas ever to be made. The Shelby Cobra is one of the most frequently replicated kit cars.
The kit needed to build a Factory Five Cobra replica can go for $12,990. 
5. $24,990 – Factory Five 818S
Weighing 1,800 lbs, the Factory Five's 818S has a performance more like the Lotus, for less than half the price. The 818 is a mid-engine, double seater, ultra-light, ultra-modern, and highly computerized sports car. 
Designed to be DIY assembled, the 818 chassis can also be used to construct a roadster (818S) streetcar, an all-weather coupe (818C) as well as a full-on competition track day model. The 818 is typically designed to give you more for less.
Onto the next cost class.
What Goes Into Maintaining Your Kit Car?
Well, I would say a whole lot of things. Your kit car is made up of lots of complex parts, they need to be checked one after the other from time to time. Kit cars like every other vehicle are subject to wear and tear; the more you use it, the more you lose it. 
The longer the distance and speed, the more likely it is to hit the mechanic sooner than later. This is why people who do not use their cars often, are less likely to go for frequent maintenance than a person who does.
How Much Does It Cost To Maintain A Kit Car?
A kit car is just like every other car and owning a car can be really expensive. Budgeting for your kit car maintenance will help you detect and solve any maintenance issue that may arise and save you a lot of money in the long run. 
As tedious as a kit car is to assemble, regular maintenance will determine whether or not you'll enjoy the hard-earned car of your dreams.
How Much Should I Budget For My Kit Car Monthly?
The cost of maintaining your kit car will depend on the kind of car and the type and level of maintenance required. According to the CAA, maintaining a car should cost about $500 to $700 annually. 
I'd recommend that you set aside about $40 to $100 dollars for maintenance monthly. You probably won't need to use it regularly, but it's rather safer to have a maintenance budget for your kit car so that whenever there is a need for maintenance, you'll be ready for it.
If you need more information on Kit Cars or you just need to follow automobile trends, check out our other articles.
Sources: axleaddict.com and images from Wikipedia.
Was this article helpful?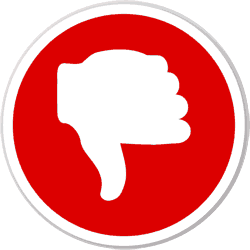 Did you find wrong information or was something missing?
We would love to hear your thoughts! (PS: We read ALL feedback)