The Kia Stinger is a favorite among buyers looking for luxury and performance without the high price tag. Those who buy it tend to love it and can't say enough good things about it.
While there are plenty of good things to say, every car has its problems – including the Kia Stinger. However, knowing these problems and how to address them can keep you loving your Stinger for longer.
Below are some of the most common complaints and the problems that typically cause them.
But before we dive in, make sure you also check our article about how long the Kia Stingers last.
1. Unpleasant, Strong Odors
You might notice a couple of undesirable odors: the smell of gas and a burning smell.
Why Do I Smell Gas?
If you notice the smell of gas, a few things could be to blame. The first is a pretty simple fix: the gas cap.
Sometimes, the seal on a gas cap is worn down or just faulty. This leads to fuel vapor escaping, which can leave you smelling gas.
The next possible cause of the smell is overfilling the gas tank. Gas pumps are made to stop when your tank is at capacity.
However, most people like to push it a little further so that they land on an even amount of money. Unfortunately, this can lead to an overflow, which will cause a gas smell.
If you notice that the smell or that black smoke is coming from the exhaust pipes, your fuel regulator is likely to blame.
If a fuel regulator goes bad, it can impact the air and fuel mixture due to too much fuel being allowed into your fuel rails.
The gas smell could also be due to a fuel leak in the fuel lines, the gas tank, or the fuel injector.
This can, of course, lead to some issues, so you'll want to get your car to your dealer as soon as possible to find and address the leak.
What Is That Burning Smell?
If you think you smell something burning, don't automatically assume it's a terrible thing.
At the same time, you never want to ignore a burning smell in your vehicle, so take it to your dealer as soon as you can.
In most cases, a burning odor will come from one of the following:
Coolant, oil, or fluid leak
Electrical components
Brakes that are sticking
Wheel bearings or burning tires
Leak in the exhaust manifold
Serpentine belt
AC compressor
Catalytic converter
Alternator
Items stuck in the exhaust pipe or engine bay, such as plastic bags and rodents
Blower motor
If your car is brand new, any burning may be due to the protective coating still on the various parts of the vehicle. This should go away pretty quickly and should smell like plastic.
2. Electrical System Problems
At one point, many Kia Stinger owners dealt with issues with the electrical system.
These were due to the front wiring harness becoming damaged, leading to short-circuiting and potential fires.
However, Kia addressed this issue through a recall.
You can check to see if the car you own or a car you're interested in falls into the recall timeline, which occurred in late 2018. If it does, you can get the wiring harness replaced free of charge thanks to the recall.
3. There's a Rattling Sound
Many Kia Stinger drivers have complained about a rattling noise while the car is running. This seems to come from the sunroof, as though the sunroof frame that comes with the car.
The best solution to this problem is to replace the sunroof frame. However, it needs to be one with the exact specs of your car or the problem will continue.
Returning to a Kia dealer is the best way to get a properly-fitted sunroof frame.
4. Issues With the Brakes
There have also been a couple of complaints related to the brakes. The first is that there tends to be noise as drivers turn the wheels. In most cases, having the brakes checked can fix this issue.
The other complaint is that the brakes tend to wear out quickly, especially on the Kia GT.
This is the case with sports and performance vehicles, though, as the brake rotors are softer than with other cars.
Needing to replace them more often is to be expected. If the pedal is rattling and you feel a vibration when you hit the brakes, this is probably the issue.
It's worth knowing, though, that during an independent, long-term road test of the vehicle, this didn't become a problem until the driver reached 24,000 miles.
Therefore, it may not happen as often as you'd expect – especially if you're not taking the curves too fast.
5. Poor Fuel Efficiency
Another common complaint is fuel efficiency. Stingers typically get about 25 to 29 highway miles per gallon and 17 to 22 city miles per gallon.
While this isn't great, it falls in line with similar vehicle types.
The best way to get the optimal gas mileage is through simple vehicle maintenance and proper driving techniques.
This includes keeping your tires pumped, using cruise control when you can, keeping a moderate speed, not weighing your vehicle down, and keeping your regular maintenance appointments.
Most of the complaints mentioned above – excluding the fuel efficiency, of course – are covered under the warranty that comes with your car.
Therefore, you should be able to visit your local dealer without any problems.
Pros and Cons of Kia Stingers
Every car has its ups and downs. You'll find a rundown of both for the Kia Stinger below.
Pros
The following are some of the biggest advantages that Stinger drivers love.
1. Powerful Engine and Speed
The Kia Stinger is adored for its power and speed.
Depending on the year and model you choose, it is available with everything from 255 hp to 368 hp.
And it can go as fast as zero to 60 in 4.6 seconds. For adventurous speed lovers, this power and speed are a major selling point.
2. Great Features for the Ride
Even those with an adventurous spirit want to stay safe. Kia Stingers come standard with many great safety features that make it a leader in this category.
Some of these features include:
Blindspot detection with safe exit assist
Auto emergency braking technology
Parking distance warning
Driver attention warning
Lane-keeping and lane following
Rearview camera
Rain-sensing windshield wipers
Pedestrian and cyclist detection
Such safety features helped this car earn a five-star safety rating from the government, as well as pass the NHTSA's safety tests.
In addition to safety, the Stinger comes with several other standard features, including a leather interior, touchscreen with smartphone connectivity, keyless ignition, Apple CarPlay, Android Auto, navigation, LED taillights and headlights, heated seats, and much more.
You can also choose to add wireless phone charging, but this usually costs extra.
3. Sleek, Impressive Style for Versatile Uses
The Kia Stinger was made with style in mind. In fact, buyers often comment that the beauty and style rivals that of BMWs and Audis.
This sedan is made with a long hood and sleek roof, giving it a luxurious appeal.
The interior is also stylish but functional, with plenty of legroom and space. It's a great option for drives to work, ball games, road trips, date nights, and weekend fun.
4. Incredible Value
A winning characteristic of the Kia Stinger is the price. It provides the beauty, features, versatility, and appeal of cars at twice its price.
This luxury vehicle can usually fit into any budget. And with the base models coming with so many incredible features, drivers don't have to spend so much extra on trim packages.
Cons
Some of the biggest disadvantages include:
Unpleasant odors
Rattling noises
Issues with brakes
Potential wiring harness issues leading to short circuits
Poor fuel efficiency
What Do the Reviews Say?
"I had no intention of buying a Kia when I started looking. I was looking into BMW 5 and Audi A6. The Stinger was as fun to drive and the interior caught me off guard with how nice it was. I couldn't be happier with my purchase…"
Source: www.edmunds.com
"Everything about the car, from the look, to the ride, to the handling, to the accessories, were exactly what I was looking for, even though I didn't have a clue that it existed until now. This is the third Kia in a row I've owned. Kia keeps raising the bar!"
Source: www.kbb.com
What's the Resale Value On the Kia Stinger?
Resale prices can vary due to the condition of your car, the location, and similar factors.
The following are current average examples of resale values based on the year and mileage.
| | | |
| --- | --- | --- |
| Year | Mileage | Price |
| 2018 | 75,062 | $28,990 |
| 2019 | 26,926 | $36,990 |
| 2020 | 19,098 | $35,990 |
| 2021 | 15,486 | $41,590 |
| 2022 | 6,648 | $53,590 |
Final Thoughts
Finding the perfect car is a dream – not a reality.
However, if you're looking for a car that's safe, luxurious, and comfortable without breaking the bank, the Kia Stinger is about as perfect as you can get.
Make yourself familiar with the potential problems and the steps you should take if you notice any of them.
In doing so, you can address them promptly and keep your favorite car on the road for as long as possible.
Resources
Kelly Blue Book / Kia Stinger Review
Kia Stinger Consumer Reviews / Edmunds
Was this article helpful?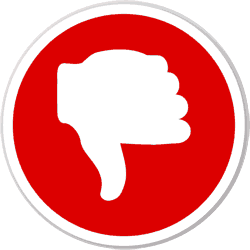 Did you find wrong information or was something missing?
We would love to hear your thoughts! (PS: We read ALL feedback)