The Dodge Grand Caravan is the natural evolution of the former Dodge Caravan minivan.
That model came about during the time when the minivan was wildly popular and created a mostly new vehicle class.
The Dodge Grand Caravan first arrived in showrooms in 2008 and continued to improve through its final production year in 2020.
Make sure to check our article about how long the Grand Caravans last, and then check our list of most common problems here below.
The Grand Caravan is well-known for its roomy interior and ability to carry up to seven passengers or a lot of cargo.
A potent V6 engine and a six-speed automatic transmission help the minivan to get up to 25 mpg on the highway.
While that is low by compact car standards, it is reasonably good for a minivan that is affected by the wind more than most vehicles.
If you are considering buying a used Dodge Grand Caravan, the following should help you to avoid ones that might suffer from commonly known mechanical issues and other problems.
1. Brakes Wear Out Quickly
A minivan can put a lot of wear and tear on the brake system. The Grand Caravan is no exception.
Owners sometimes complain about the brake systems wearing out quickly and requiring relatively frequent maintenance and repairs.
Brakes are critically important for safety. So any problems with the brakes could become a life-threatening issue under the worst of circumstances.
Fortunately, some basic steps could help to contain the issue.
Possible Causes and Solutions
Brake pads can wear out quickly on the Grand Caravan. And worn brake pads could damage the rotor.
If your brakes are making scary sounds while you are trying to stop, you should inspect the brakes on each wheel.
You can remove each wheel and check the thickness of the brake pads on either side of the caliper.
If the brake pads are at or near their service limit, you need to replace them immediately.
If you drove with worn-out brake pads, they might have scratched or gouged one or more brake rotors.
An automotive shop might be able to turn damaged rotors and restore your stopping power.
If the rotors are too damaged to repair, you need to install new ones.
The calipers also might be worn or damaged and in need of replacement.
If you have a brake pedal that feels like you are pressing your foot into a sponge, your Grand Caravan might have a faulty master cylinder.
A factory-trained mechanic at your nearest Dodge dealership or a good auto repair shop can diagnose any brake problems that you have and fix them right away.
2. Engine Stalling Poses Danger
Few things are more frustrating while driving than having the engine stall for no apparent reason.
Unfortunately, some model years of the Dodge Grand Caravan are especially prone to stalling.
Dodge issued a recall for its 2008 through 2010 models due to a problem with the engines stalling.
A sudden loss of engine power could cause the Grand Caravan to shut off while you are driving.
A sudden shutoff could cause you to lose power steering, power brakes, and potential airbag deployment if an accident happens.
Possible Causes and Solutions
Dodge identified two common culprits for a sudden loss of engine power.
One culprit is a faulty ignition switch that could cause the ignition to rotate to the shut-off position while you are driving.
Dodge issued a recall for affected model years. Installing a new ignition switch cures that problem.
A second potential culprit that Dodge identified is a faulty total integrated power module.
The module is a type of fuse box and could cause the engine to stall at any time. It also can prevent the engine from turning over after it stalls.
Replacing the module can correct the matter, which affects some Grand Caravan models built from 2008 through 2014.
3. Faulty Air Conditioning Might Make Rides Less Comfortable
A minivan could get very hot on a sunny summer day. The air conditioning can keep things cool and comfortable.
But the air conditioning needs to work properly to maintain total comfort. When it does not work as designed, it could create a very uncomfortable situation for passengers.
The 2011 through 2014 Grand Caravan model years are especially prone to blowing only cold air out of the HVAC system.
While that could be fine in the summer, it is not in the winter and more temperate months.
And it is a problem on cool days in the summer months.
Instead of shutting off the heating and cooling system, Dodge has a likely fix for the issue.
Possible Causes and Solutions
Dodge identified a software problem that causes the air conditioning to cease working in some Grand Caravan models.
Some 2011 through 2014 models are especially prone to blowing only cold air through the vents – even if you want warm air in the passenger cabin.
Dodge says a software install will correct the problem and restore full and proper function to the air conditioning system.
That will help to make the summertime travels cool and the wintertime trips all warm and cozy.
4. Poor Shifting of the Transmission
The 2011 through 2015 Grand Caravan models sometimes suffer from poor shifting.
Poor shifting could become a big problem if you are trying to pass a vehicle on the freeway or get out of the way of an oncoming vehicle on a city street.
Poor shifting also affects fuel economy and might cause damage to the drivetrain. At the very least, it is very annoying.
Fortunately, Dodge has a ready-made fix for the problem.
Possible Causes and Solutions
Dodge says a software issue is what causes the poor shifting.
The faulty software affects the powertrain control module (PCM).
And that can cause poor transmission shifting.
Dodge says it can reprogram the PCM in the 2011 through 2014 model years. That will improve the shifting of the transmission.
But transmission problems still might afflict the 2015 and 2016 Grand Caravan models.
Dodge says a defective oil pump is the problem and will replace it free of charge.
5. Excessive Oil Consumption
The Grand Caravan also might consume more oil than it should.
Excessive oil consumption could occur with any model year of the roomy minivan.
You might see oil accumulating beneath the engine while it is parked. Or maybe it just kind of disappears into your engine and never is seen again.
Checking your oil dipstick might show that the engine is a quart or more low despite a recent oil change.
There are several possible culprits. All of them can be fixed.
Possible Causes and Solutions
Excessive oil consumption is caused by some kind of leak.
If the leak sends the oil outside of the engine, you will see it dripping onto the garage floor or when backing out of parking spots.
If the leak is internal, you likely have at least one piston with a bad piston ring.
A bad piston ring enables oil to seep into the cylinder head and could get mixed into the combustion chamber.
If you see a telltale bluish smoke coming from your exhaust while driving, a bad piston ring likely is causing the problem.
You can perform a compression test on each cylinder to find out if one or more have weak compression. Less compression means a poor seal and likely a damaged piston ring.
You can replace the rings and restore the compression. That also should stop excessive oil consumption.
General Pros and Cons for the Dodge Grand Caravan
The Dodge Grand Caravan is a quintessential minivan that works very well for large families.
The Grand Caravan has a strong engine and ample comfortable seating for up to seven passengers.
Stow-and-go seats help to keep things tidy and stow away items that might be especially useful on a long family trip in the Grand Caravan.
A variety of optional equipment helps to make the Grand Caravan an excellent minivan that can carry lots of people and cargo alike.
Reasonable fuel economy and front-wheel-drive help to deliver the power from the potent V6 engine that is rated for 285 horsepower.,
While it is a quality minivan, the Grand Caravan has some downsides, including:
Sluggish acceleration.
Stiff ride that makes rough sections of the road even rougher for passengers.
Lacking standard features.
Although the Grand Caravan is unlikely to leave others in the dust when pulling away from a stoplight, it is a solid minivan that combines form and function in a quality package.
What Do the Reviews Say?
The Grand Caravan is a relatively pedestrian minivan that does not offer a lot of extras.
It is a solid and basic example of the minivan platform and does its job well enough to keep it in production for many years.
Edmunds says the final 2020 model year produced a "budget-friendly seven-passenger" version that is powered by a 3.6-liter V6 that is known for its reliability.
The final model year is rated for 283 horsepower and 260 pounds-feet of torque that a six-speed automatic transmission sends to the front drive wheels.
Stow-and-go seating helps to hold a lot of cargo. And the Grand Caravan works equally well at transporting passengers or carrying cargo.
What's the Resale Value on a Dodge Grand Caravan?
| | | |
| --- | --- | --- |
| Year | Mileage | Price |
| 2008 | 160,000 | $2,000 |
| 2011 | 120,000 | $4,000 |
| 2017 | 60,000 | $13,000 |
| 2020 | 30,000 | $24,000 |
Sources
Was this article helpful?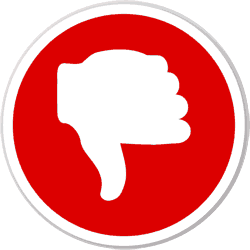 Did you find wrong information or was something missing?
We would love to hear your thoughts! (PS: We read ALL feedback)