There's nothing like forming a relationship with the ideal motorcycle. Every engine is tuned differently. Every clutch has its feel, and every chassis leans, rattles, and rolls along in its rhythm.
When we find the perfect fit, we tend to cling to our noble stallion, hoping it lasts forever, or at least as long as we do.
This article explains how long motorcycles last, provides real-life examples of some high-mile motos, and rips into which types and brands of motorcycles last the longest.
Here's the Short Answer to How Long Motorcycles Last:
The typical lifespan of a motorcycle is between 50,000 and 250,000 miles. On average, bikes are ridden around 4,000 miles a year; a motorcycle can last between 12 and 65 years before it needs an engine rebuild if serviced, ridden, and stored based on the owner's manual's instructions. 
Please don't take our word for it; here are some quotes from real-life motorcycle owners regarding their high-mile motos!
For the record, my [Victory] KingPin is an 05 I bought in November of 05. 135,000 [miles] trouble free. I replaced the clutch pads at 130K but other than that just the regular maintenance. I'm a lady & do lots of long solo rides and have full confidence in the Vics.
The BMW K75 has a reputation for lasting forever. There's an international K75 club for owners whose bike engines have over 500,000 miles on them.
The high water marks that I can remember are a Goldwing with 425,000 miles on it and an FJR1300 just shy of 400,000 miles. These are bikes with original engines/transmissions. Often times you'll end up with transmission issues long before the engine craps out on you, so there may be better engines that never really got the chance to show what they could do because of other issues with the bike.
I personally know about not just 1, but 2 Honda Goldwing GL1800 Owners who've clocked more than 425,000 miles and counting on the 80s and 90s Goldwings AND are still on the road with their original engines.
I have had other BMW motorcycles which have had over 100,000mi/160,934.4KM As of today, 6/11/2021, Red, my main machine, has 165,167 miles. At 76 years, I probably should be looking at using the car more. But seriously, there's nothing quite like a motorcycle…  I am very appreciative that for these 30-year-old machines, I can still obtain new replacement parts for all the critical systems. The number of parts that are Not Available is very low.
A Wisconsin Senator named Dave Zien put a world record of 1,000,000 miles on the odometer of a 1991 Harley Davidson FXR.
In 2017, another Wisconsin man rolled past 1,000,000 miles on a 1975 Honda GL1000 Goldwing, a bike that ran for over 42 years, and counting.
What Types of Motorcycles Last the Longest?
Most modern, fuel-injected motorcycles will last a lifetime if they're reasonably used and maintained. For older bikes, the mild engine tuning on Touring Motorcycles or Baggers and Cruisers results in less engine stress and longer life.
The fact is, the bigger the engine, the longer the motorcycle will last.
Small-displacement motorcycles are geared accordingly. The gearbox on a small-CC bike requires constant shifting up and down through the gears, which means the piston rotations fluctuate.
Unfortunately, entry-level motorcycles are dropped more, ridden harder in low gears, and frequently suffer from maintenance neglect simply because of riders' lack of experience.
Large-displacement tourers and cruisers are frequently owned by experienced riders ambitious enough to keep their bikes fit for long trips.
Touring bike owners are more familiar with motorcycle riding and more accustomed to motorcycle maintenance.
Life expectancy for a big touring bike could be literally 10 times or more what you can expect from an off-road racing machine, when expressed in terms of mileage. Touring bikes often have low-revving engines that make adequate power through sheer displacement, so the engine does not have to work too hard to perform its task. The miles accumulated may have been easy highway miles, where stress on the drivetrain (and the chassis!) is kept to a minimum.
If you're considering a large cruiser like Indian or Harley motorcycles, please read our article about whether Indian Motorcycles are still considered high quality.
What Is the Record for Most Miles on a Motorcycle?
The highest recorded mileage on a motorcycle is one million miles and counting. It's happened at least twice in recent years, once on a Honda Goldwing and once on a Harley-Davidson FXR – both motorcycles are still active.
One of the more circulated stories about a high-mile motorcycle is that of Wisconsin Senator Dave Zien.
Mr. Dave Zien put a world record of 1,000,000 miles on his 1991 Harley Davidson FXR. It took Zien 20 years to clear one million miles; he kept rigid documentation of his odometer readings and routine maintenance and upkeep services.
In 2017, another Wisconsin resident hit 1,000,000 miles on their 1975 Honda GL1000 Goldwing.
Our research shows that the 1991 Harley-Davidson FZR and the 1975 Honda GL1000 discussed in this section have the highest number of confirmed original miles on a motorcycle, with over a million miles a piece.
That said, the owners of both bikes reported their motorcycles were still on the road, meaning the highest number of registered and confirmed miles on a bike could be well over a million miles by the time you read this article.
What Motorcycle Brands Last the Longest?
Most modern, fuel-injected motorcycles will last a lifetime if they're serviced and used responsibly, and if worn parts are replaced promptly.
BMWs with Boxer engines, Hondas and Yamahas with inline engines, and American V-Twins have lasted the longest historically.
BMWs
BMW motorcycles are known to last hundreds of thousands of miles, thanks to their unique Boxer engine concept.
These boxer motors equip up to 4 and six cylinders, positioned horizontally on both sides of the crankshaft.
The low center of gravity of the box design delivers high power at a low temperature, extending the motorcycle's life.
That said, the BMW Boxer motors are unique in design. That is why servicing a BMW motorcycle often requires a moto-mechanic specializing in their design.
Moreover, these bikes are more expensive to upkeep; they are seen as more luxury motorcycles.
Therefore, while committed BMW motorcycle owners have proven that these bikes can clear 500k miles and last for 40+ years by investing in their upkeep, more casual motorcycle owners experience failures due to a lack of maintenance. 
Meanwhile, you can also explore how reliable BMW motorcycles are.
Hondas and Yamahas
Honda and Yamaha run for over 100,000 miles, routinely lasting over four decades. This is attributed to their innovative, performance-focused, and industry-leading engineering teams.
Honda focuses on comfort and reliability, while Yamaha focuses on producing high-revving engines that last long.
Regarding refinement, the competent designers of these Japanese brands have stayed neck and neck in a competitive market, borrowing from one another while synthesizing ideas.
The result is the consistent evolution of motorcycle technology.
One such example is the inline motorcycle engine. As the name implies, the inline's four or six cylinders are arranged in a straight line inside a sealed, liquid-cooled engine block.
While Honda's engines are often more moderately tuned for a focus on comfort, efficiency, and reliability, Yamaha's advanced super bikes are tuned for high performance, high revs, and high speeds at low vibrations and wear.
That said, both Honda and Yamaha motorcycles will last as long as their owners are willing to keep up with routine maintenance and the replacement of worn parts at the first sign of stress before they cause significant engine damage.
That said, this longevity is contingent on riding habits as well. Pushing high performance to its limit by redlining hard and fast can warp engine metal and blow seals, reducing the lifespan.
In short, the class-leading longevity of the more refined Honda and Yamaha engine concepts comes at a price – they are more costly and complicated to service.
Harley-Davidson, Victory, and Indian Motorcycles
American cruisers follow the century-plus-long tradition of down-tuning big-twin engines for cruising. This means low stress, a low rate of failure, and a lifespan that exceeds 100,000 miles regularly.
Harleys built in the 40s and 50s are still on the road, thanks to the brand's policy of manufacturing parts for bikes of all HD eras.
The engineering powerhouse behind both Victory and Indian is Polaris Industries.
Polaris's design team takes the V-Twin engine legacy of American cruiser motorcycles made famous by Harley-Davidson and updates it with the innovation cultivated by the Japanese brands mentioned earlier.
Regardless of their different approaches, Harley and Indian motorcycles stock V-Twin engines, known for their accessible power, straightforward design, and long lifetime.
V-Twins and L-Twins use two large cylinders arranged at an angle, described by the lettering of their respective names. These engines are widely popular in modern bikes due to their high torque and power, which are incredibly stable, reliable, simple, and easy to work on.
Considering their eye-watering prices, you might want to know whether Harleys depreciate or appreciate in value.
What Really Old Motorcycles are Most Common?
Here are 5 Old Motorcycles that are most common:
1. Harley-Davidson Motorcycles (Most Vintage Models)
Thanks to the growing popularity of American chopper and custom bike building culture, vintage Harley-Davidson engines like the Evo, Knucklehead, Panhead, Shovelhead, and even the infamously unreliable le Ironhead are still commonly ridden today.
While many of the motorcycle parts in these vintage motors have been replaced, rebuilt, or upgraded, Harley-Davidson makes replacement parts for motorcycles produced as far back as the 1940s.
HD has a reputation for unreliability and inconsistent performance, but the miles and time these bikes lose in the shop more than make up for longevity.
Their replacement parts are so readily available that worn components can be replaced ASAP before they stress the rest of the machine.
2. Triumph Bonneville
The Triumph Bonneville is one of the most iconic and fastest cafe racers ever designed. It's been in production since 1959, and you'll see as many vintage Bonnies on the road as modern ones since they last as long as you care for them.
3. Honda Rebel
The Honda Rebel dropped in 1985 to change the game with its agile frame, easy handling, and efficient/reliable engine that won't die.
Not only are the numerous sizes and versions of this bike still in production today, but the vintage Rebels are also popular choices for rat bike enthusiasts, thanks to the high availability of parts and high resale value.
You can also checkout our article on how long Honda Rebels last, if you're interested in the bike.
4. Norton Commando
The Norton Commando's vibration-reducing "Isolastic System" was a product of the late-60s Mercedes-Benz engineers who left the car company and joined Norton to design motorcycles. The bike was manufactured between 1968 and 1977.
The Commando won Machine of the Year for its first five years. It's one of the most sought-after vintage motorcycles, thanks to its high-performing, long-lasting engine that still runs after all these decades.
Make sure to also check out our article on how long motorcycle engines last?.
5. BMW R/75/5 (and the Rest of the Slash 5 Series)
BMW's Slash 5 Series are categorized as the most reliable motorcycle ever built by mechanics and engineering experts worldwide. The Slash 5 series stocked telescopic forks and an electric starter as far back as the early 1970s.
The R/75/5 could reach 110 MPH and lasts so long that there are clubs of R/75/5 riders with over 500,000 miles on the odometer.
Sources
What is high mileage for a motorcycle? – RevZilla
The 12 Best Classic Motorcycles | HowStuffWorks
Was this article helpful?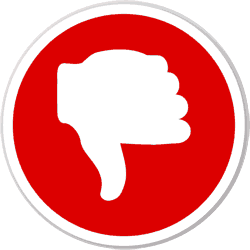 Did you find wrong information or was something missing?
We would love to hear your thoughts! (PS: We read ALL feedback)