The Honda Interceptor refers to a series of Honda motorcycles in production since 1982.
The Interceptor line ranges from naked bikes to sportbikes to some hard-bagged sport-tourers.
All Interceptors save for the smallest use an iteration of the reliable V4 motorcycle engine Honda came to be known for since the 80s, but just how long does a Honda Interceptor last? Let's find out.
Here's the Short Answer to How Long a Honda Interceptor Lasts:
The Honda Interceptor can last for more than 80,000  miles, provided its owner kept up with maintenance and essential storage and upkeep. Some Interceptors have been on the road since the 80s and are still running; a well-kept Interceptor can last for more than 30 years.
How Many Miles Do You Get on a Honda Interceptor?
While a well-kept Honda Interceptor can last for upwards of 80,000 miles, well over 100k in some cases, the longevity of an Interceptor depends on responsible ownership.
I've seen consumer reports published online that indicate odometer readings of over 500,000 miles on an 800cc Interceptor in Europe. The owner claimed they'd never even had to rebuild the engine.
The Interceptor came from the era when Honda figured out they could build sealed, Four-Valve bike motors with liquid cooling, just like a car. This is a practice still common at the Honda factory; there are still at least two Interceptor models in production when writing this piece.
Honda's all-star team of engineers has been improving on the V4 design since before the birth of the first Interceptor in '82.
And while those old engines last long in their own right, the Interceptor's motor only improved in the realm of longevity.
In 98, Honda hooked up the 800cc sport-touring legend, VFR800 Interceptor, with a longer-stroke, an upgraded power plant, and fuel injection nearly a decade before it became the standard.
Replacing the then-contemporary carburetor technology with a fuel injection system meant less maintenance for the subsequent Interceptors, extending their life for well over 100,000 miles in some cases.
But don't take our word for it; check out these 8 real-life examples of high-mile Honda Interceptors:
Was this article helpful?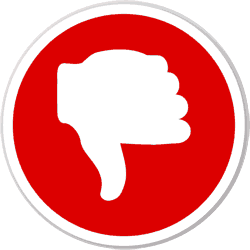 Did you find wrong information or was something missing?
We would love to hear your thoughts! (PS: We read ALL feedback)