The 2021 Honda X-ADV is unlike anything else on the market.
Honda's X-ADV is an adventure motorcycle that looks and rides like a scooter but has a six-speed Dual Clutch Transmission that can be fully automatic or manually shiftable. 
The Honda X-ADV has been popular since its 2017 introduction, but how long do Honda X-ADVs last? Find out below:
Here's the Short Answer to How Long a Honda X-ADV Lasts:
If properly maintained and serviced every 2,500 km, a Honda X-ADV could last for over 85,000 km, which is 50,000 miles. And since, on average, a motorcycle is ridden between 3,000 and 5,000 miles a year, a well-kept Honda X-ADV will likely run for 10 to 15 years.
How Many Miles Do You Get on a Honda X-ADV?
You could get over 50,000 miles on your Honda X-ADV, provided you service the bike per the regularity outlined by Honda in the owner's manual. You can extend the life of your X-ADV by riding it often and responsibly and storing it away from the elements and corrosive chemicals.
What makes the Honda X-ADV last so long? It's dual-sport capabilities. 
Honda equipped it with a rugged frame and body and an elevated stance to fulfill the X-ADV's purpose.
This aggressively robust profile does more than give the X-ADV tough vibes; it makes it durable, giving it the ability to last for over 50,000 miles.
The Honda X-ADV is built to last, with a robust frame that allows a 21L storage capacity under the seat. 
A few examples of X-ADV features that equate to a reliably long lifespan are:
Dual Clutch Transmission

Motorcycle-mounted, liquid-cooled, 745cc Honda parallel twin-cylinder engine

High ground clearance

A 5-way adjustable screen integrated into the ECU 

Tapered aluminum handlebars

A Rally-style instrument display

Africa Twin styled handguards

A Smart Key ignition system

Center Stand

Long travel suspension

Strong ABS brakes
The suspension in both the front and rear lets the X-ADV absorb shock, giving it the absorption it needs to last over 50,000 miles, depositing all the hits it takes in its street ripping/off-road riding career.  
The suspension gets support from a robust 17-inch front tire and a rugged 15 inch rear, both spoked. 
Good brakes are imperative for a long life of motorcycle miles, and the X-ADV equips dual radial-mounted four-piston calipers, complete with ABS support.
 Another recipe for a long life of reliable miles is the Honda X-ADV's Dual Clutch Transmission, or DCT. 
This automatic/manual flexible transmission system selects low gear ratios for more intelligent responses. It has three available "S modes" with shift patterns that accommodate sportier riders.
The G switch, an option ideal for off-road riding, completes the ride mode arsenal to give the Honda X-ADV a reliable transmission that can last well over 50,000 miles if adequately utilized and cared for.
And finally, an essential factor to the longevity of a motorcycle is its engine. The X-ADV may look like a scooter, but it has a 745cc twin-cylinder that delivers acceleration right off the line. A Two-Level Honda Selectable Torque Control makes sure the engine has the power it needs never to overwork itself, giving the Honda X-ADV the edge it needs to last for over 50,000 miles if it's properly cared for.
Related: 4 Most-Common Problems With Honda X-ADV
What Is Considered High Mileage for These Models?
The used market considers Honda X-ADVs to be high mileage after 40,000 miles, as it assumes dual-sport scooter-style motorcycles are ridden hard and broken in rough by beginners. This isn't always the case; a well-kept Honda X-ADV with 40,000 miles could last longer, despite high mileage.  
The odometer reading may deem your X-ADV high mileage, but other, more critical factors determine whether the X-ADV has life left to live.  
Owner Habits
Whether you're the first owner of the X-ADV or if the scoot had been owned by someone prior, owner habits are a significant factor in the lifespan of a motorcycle and whether it's considered being "high mileage."
X-ADVs that have passed from owner to owner tend to lose their integrity and value faster than those that have been cared for attentively by one or two owners. 
A responsible Honda X-ADV owner performs regular maintenance and rides the bike often, meaning the scooter may have a long life left despite its high mileage odometer reading. 
To figure out if a Honda X-ADV is high-mileage, ask:
Does the current owner store the X-ADV properly, indoors, and away from the elements and corrosive chemicals?

Did the previous owner store it properly?

Was the X-ADV ridden often, or did it sit for long periods?

If it sat, was the X-ADV adequately prepped for sitting and tuned up properly when taken out of storage?
Find out how the previous owner used the X-ADV. If it was primarily an off-road scooter, chances are it was ridden hard and exposed to corrosive elements. 
If it was a city commuter, it might have sustained less elemental damage, but idling in traffic can be rougher on the engine—another reason mileage is after owner habits. 
Service Records and Vehicle History
To accurately assess how much life a Honda X-ADV has left despite its high mileage, you'll need to take a peek into the bike's service history. 
A high-mileage X-ADV with a transparent service history was likely kept up with at a healthy frequency; it could outlast a low-mile X-ADV that was neglected. 
Run the X-ADV's VIN to find out its accident report history as well. 
A bike with no accident history and a transparent record of regular service could last for well over 50,000 miles, regardless of its considered high mileage after 40,000.
Related: 3 Most-Common Problems With Honda VT750 Shadow
How Many Years Does a Honda X-ADV Typically Last?
A Honda X-ADV typically lasts between 10 and 15 years. The average motorcycle rider rides their bike for between 3,000 and 5,000 miles per year. If stored and ridden correctly and serviced regularly and thoroughly, a Honda X-ADV can run for 50,000 miles, lasting over a decade.
It's still a relatively new design, being released for the first time in 2017, so time will have to test this theory. 
That said, the Honda technology behind the X-ADV's engine has been around for a while, and we're pretty familiar with its reputation for reliability. 
The secret to the Honda X-ADV's potential 10-15 year life span is its 745cc, liquid-cooled SOHC 8-valve parallel twin-cylinder motor. 
It might look like a scooter, but its engine is pure Honda-hog material, designed to pack a punch in the low-mid RPM range the way a mid-sized cruiser motorcycle does.

This power plant is over-qualified for the job of scooting this little dual-sport scooter-style cruiser around.
Partnered with a snazzy Dual Clutch Transmission with multiple ride modes and torque settings, the 745cc motor hits the rider with intuitive and instant acceleration.
The RPM limit is 7,500, granting natural use of engine performance to a higher RPM range. 
All this extra power means the X-ADV isn't overworking its engine. Therefore, a well-kept Honda X-ADV could potentially provide its owner with 15 years of responsible riding.
Is the Honda X-ADV Reliable?
The Honda X-ADV is reliable, thanks to its legendary, Honda-engineered 745cc NC-range motor. While the X-ADV is a newer motorcycle, the engine is tried, true, and tested in older moto models with a track record of reliability.
Putting this motor on a motorcycle that essentially looks like a dual-sport scooter was a solid choice. 
The liquid-cooled 745cc motor is under-stressed in the X-ADV package, leading us to believe it will only prove to be more reliable in the X-ADV than in other models with a higher RPM limit.
The model had a rough start in 2017, with a faulty ECU component garnering the X-ADV a reputation for unreliability. 
That said, Honda solved the issue via recall, and we have no reason to believe the parallel-twin won't perform per the company's impeccable reputation for reliability.
The 745cc may be an old story, but Honda adjusted its valve timing for the X-ADV, giving it an improvement to the tune of a four-horsepower increase.   
A fuel economy of almost 75 mpg tells us it's humming along without stress, even on mountain climbs up worn dirt roads.
Does a Honda X-ADV Last Longer Than Other Motorcycles?
A Honda X-ADV should last at least as long as other motorcycles in its class, provided it's stored properly, maintained following Honda's suggested service schedule, and ridden responsibly and regularly. The Honda X-ADV's 745cc mid-sized parallel-twin-engine is popular for outlasting the competition. 
The Honda X-ADV has more than a few unique features that give it an advantage against its peers in the longevity department.
One of our favorite features is the Honda Selectable Torque Control, or HSTC. 
The HSTC uses two levels of torque:
Level 1 allows the rear wheel extra spin to get excess friction on dirt or gravel.

Level 2 increases the traction on wet roads and is the default setting your X-ADV switches into at fire up. 
Another feature that could help the Honda X-ADV last longer than other motorcycles is its long-stroke design, with a bore and stroke of 77 x 80mm.
It utilizes uniquely shaped combustion chambers and a crankshaft with a high inertial mass to produce massive torque even for a 750cc. 
The range of torque offered helps the engine stay consistent without overworking, giving the X-ADV an advantage over other bikes. 
The X-ADV uses twin balancers to counteract high-RPM vibration, potentially extending the lifespan of the Honda X-ADV well past its contemporaries. 
Related: How Long Do Honda VT 1100s Last? 5 Examples
What Typically Breaks First on a Honda X-ADV?
The first thing to break on the Honda X-ADV is its Polymer Positive Temperature Coefficient module) PPTC. The PPTC is an internal, resettable fuse located in the bike's ECU. When the bike is ridden at low speeds, the PPTC on affected year models can trip from overheating.
If the PPTC trips, it sends the scooter into a "limp mode."
Once in limp mode, the X-ADV cannot change gears, whether in automatic or manual mode.
When stuck in gear, it's only a matter of time before the bike loses power to the rear wheel, stalling the engine.
This issue is only relevant to the 2017 year models of the X-ADV. Honda has since solved this issue via a recall, replacing the malfunctioning module with one that doesn't trip under operating temperatures.
If you're the owner of a 2017 X-ADV and are experiencing problems changing gears, stop by your local dealership and make sure your bike has been fitted with the upgrade. 
10 Great Tips to Make Sure Your Honda X-ADV Will Last Long
Here are 10 excellent tips to make your Honda X-ADV stay in tip-top shape for years:
Store your Honda X-ADV properly, away from corrosive elements when not in use

Maintain your Honda X-ADV per the owner's manual as soon as you get it.

Break in your Honda X-ADV engine per Honda's guidelines.

Don't redline your X-ADV during every ride.

Accelerate and stop your X-ADV motorcycle gradually.

Perform regular servicing and oil and fluid changes to Honda's specifications.

Use high-quality upgrades and replacement components.

Don't abuse your Honda motorcycle's clutch; go easy on the gearbox during shifts.

Keep your Honda X-ADV clean, lubed, and protected.

Ride your Honda motorcycle regularly, responsibly.
Was this article helpful?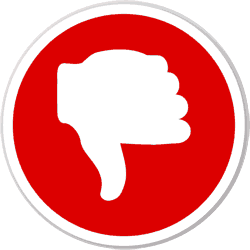 Did you find wrong information or was something missing?
We would love to hear your thoughts! (PS: We read ALL feedback)