When it first hit the streets, the Honda Shadow VT600C, or the Shadow VLX, was a new-school icon of a mid-sized cruiser.
Produced from 1998 to 2008, the V600 was powered by a 583cc liquid-cooled V-Twin motor, a four-speed transmission with an "American" style chain drive on a Softail-inspired mono-shock rear suspension.
Honda grabbed the VT600 engine directly from their dual-sport TransAlp. While both bikes are dependable; just how long does a Honda VT600 Shadow VLX last? We discuss that below>
Here's the Short Answer to How Long a Honda VT600 Lasts:
VT600s have been on the road in Europe since 1998; a well-kept Honda VT600 lasts for over 25 years. It's common for a Honda VT600 Shadow VLX to last well over 75,000 miles. Its liquid-cooled V-twin is built to last, running off one overhead camshaft in each three-valve cylinder head.
How Many Miles Do You Get on a Honda VT600?
There are countless instances of VT600s still operating like new with more than 75,000 miles on the clock; its robust, Honda-engineered motor was pulled from the TransAlp and is therefore designed to hold up during rugged exposure to the elements.
Honda engineered the VT600 motor for ripping up mountains at high altitudes. Re-tune that bad boy and stick it in a commuter; you've got an overqualified engine in a straightforward package. Since its potential is barely tapped during the city street cruising the Shadow package is intended for, the VT600 motor barely breaks a sweat in the Shadow VLX. 
There are a multitude of VT600 enthusiasts who were more than happy to report their high miles to the online community:
I know an American rider who put 85,000 miles on a VT600 with no problems. This Honda fanatic made it a matter of boasting, mentioning how the bike fires up as soon as he hit the starter. He says keep eyes on the oil, as its appetite for lubrication had grown with the mileage. Still, he reported the bike lands 48-50 mpg.

I encountered one rider from Canada with a 1998 VT600 who put 91,000 miles on the odometer, stating that the bike still runs like new.

The previously mentioned VT600 devotee added that he knew a rider who had a Shadow VLX with 100k on her and that the engine outlasted everything else on the bike.

A fourth example declared they passed 100,000 mile on a '98, saying they still had it and ran great.
What Is Considered High Mileage for These Models?
Typically, a cruiser like a VT600 is labeled "high-mileage" after 50,000 miles, as it's challenging to decide how tough its prior owners rode the bike or for what purpose. How a VLX is broken-in and how it's stored are also factors.
Many individuals shopping for a used VT600 aren't troubled by the clocked mileage as much as how much life the VT600 has left. 
There are various factors to consider when determining VT600 lifespan—remember, mileage might be a little less vital than you think.
Let's examine the more significant determinants of your Honda VT600's remaining lifespan:
The Prior Owner
A VT600 ridden by a single owner for most of its life is more tempting than, say, a VT600 that's been rotated and singed through a string of unappreciative weekend riders who ripped up the city roads for a few months and then flipped the bike.
Long-term ownership often represents more consistent maintenance and only a single period of operation under a learning curve. Sometimes, but not always. 
Riding Manners
I wouldn't say I like a generalization, but unfortunately, generalization is the game's name when assessing the high-mileage considerations of the market. An older VT600 rider might be lighter on their throttle and RPMs than a 22-year-old speed-demon.
Someone who used the bike as a daily driver may have incurred more miles, but chances are they kept their tires and fluids fresh and kept up with the spec routine service intervals.  
Honda VT600 Shadow VLX: Value Versus Longevity
Whether you're digging online for a VT600 or looking to sell yours, you're expecting a good deal. After all, value is a big part of the portrait when considering whether a VT600 is high-mileage. But a cheaper bike isn't always the better choice, I'm afraid. 
The Shadow VLX with fewer miles isn't always the more intelligent buy by that token.
A VT600 with lower mileage tends to be worth more than a bike that's been ripping for miles, as far as the general value goes. But that's not the end of the conversation.
So in review:
A routinely serviced VLX with no known motor or collision issues with a number of miles is still a better choice than a VLX with a vague history and just a few thousand miles.

You can well predict a VT600 with 40,000 miles, a perfect maintenance record, and a pristine body to be worth purchasing, even though some riders would judge the bike as being high mileage.

On the other side of that coin, A VT600 with 40,000 miles kept in the front yard and used at parties to do wheelies will likely not perform well. That said, you'll probably be able to spot the bad deal from the dents in the tank. 
How Many Years Does a Honda VT600 Typically Last?
Honda VT600s can last over 25 years, a fact made evident by examples of VT600s on the road worldwide since 1998.
One VT600 rider I chanced across has been on the same VLX since they bought it in 1998. He

notes that the front head gasket went, but documents no other indications of motor failure.

Another

Honda-hog rider claims they roast between 400 and 800 miles a week on a 2000 VT600 Shadow VLX. They inherited the bike with 41,000 miles on it, but it was still excellent. The

only noteworthy issue they've had is with the valve stem seals—their seals deteriorated, so the bike consumes oil at a rate of nearly a gallon a month.
That said, both these bikes are still on the road, alive and kicking close to a quarter of a century later; Honda's more than proven their reputation for longevity with this one. 
Is the Honda VT600 Reliable?
Mid-sized moto-enthusiasts commonly recognize the Honda VT600's motor as reliable and easy to maintain, provided it's well-serviced. Like its longevity, the secret to the VT600's dependability has to do with its motor, torn straight from the TransAlp off-roader; the engine is intended for rugged, dual-sport use. 
Here are just a few of the secrets to the Honda VT600 Shadow VLX's well-earned reputation for reliability:
The 52-degree, liquid-cooled V-twin not only sounds good, but it also performs as reliably as any mid-weight cruiser.

Although often overlooked, brakes are a significant factor in reliability, performance, and the overall performance of any vehicle. The Shadow VLX braking system is led by a dual-piston caliper aided by a rod-operated drum in the rear. 

The battery and automatic cam chain tensioner add to the dependable and low-maintenance nature of the Honda VT600.
On the downside of dependability:
 The VT600's chain final drive splashes oil on the wire-spoke rear wheel's chromed rim, but that doesn't negate its dependable reputation in the big picture. 

The four-speed gearbox hampers performance; if spec RPM ranges are adhered to, this won't impede your Shadow VLX's reliability.
Does a Honda VT600 Last Longer Than Other Motorcycles?
The Honda VT600 Shadow VLX has the potential to outlast other motorcycles thanks to its liquid-cooled, 52-degree V-Twin motor. The engine was engineered to be ridden in rugged environments and down-tuned for cruiser riding. Honda took the engine straight off of the TransAlp, a classic adventure bike. 
The VT600 may not have the power of some of its mid-sized competition, especially in retrospect. That said, Honda's focus has always been provisioning years of reliable performance.
The Honda tradition of taking an overqualified motor and down-tuning it for more minimal use has been a proven recipe for success. It's resulted in the VT600 outlasting many of its contemporary mid-sized cruiser counterparts.
Related: 4 Most-Common Problems With Honda VT600 Shadow VLX
What Typically Breaks First on a Honda VT600?
The first thing to break on a Honda VT600 is the Fuel Control Valve Diaphragm. This common problem resulted in a recall on the 2007-2008 year models. 
During the last two years of VT600 manufacturing, VT600 owners reported enough failing fuel control valve diaphragms to result in the following recall:
In some cases, the failing diaphragm was causing leaks that could have resulted in a fire. 
Here's a quote from Honda's official recall document:
Build Years / Make / Models
2007-2008 HONDA / VT6002007-2008 HONDA / VT7502007-2008 HONDA / VTX1300
Recall Number: 08V141000
Summary:
HONDA RECALLS 38,934 MY 2006-2007 VT600 AND MY 2007-2008 VT750 AND VTX1300 MOTORCYCLES. THE MOTORCYCLES MAY HAVE AN IMPROPERLY MANUFACTURED FUEL CONTROL VALVE DIAPHRAGM, AND THE FUEL VALVE MAY DRIP FUEL.
Consequence:
IN THE PRESENCE OF AN IGNITION SOURCE, DRIPPING FUEL POSES THE RISK OF FIRE.
Remedy:
DEALERS WILL REPLACE THE FUEL CONTROL VALVE DIAPHRAGM ASSEMBLY FREE OF CHARGE. THE RECALL IS EXPECTED TO BEGIN ON OR ABOUT APRIL 10, 2008. OWNERS MAY CONTACT HONDA AT 1-866-784-1870.
Notes:
HONDA RECALL NO. Q75. CUSTOMERS MAY ALSO CONTACT THE NATIONAL HIGHWAY TRAFFIC SAFETY ADMINISTRATION'S VEHICLE SAFETY HOTLINE AT 1-888-327-4236 (TTY 1-800-424-9153)
Source: https://www.motorcyclecruiser.com/honda-vt750s-recalled/
15 Great Tips to Make Sure Your Honda VT600 Will Last Long
The Honda VT600 can last over 20 years, so it's worth your time and effort to knock out these steps to secure your 100,000-mile lifespan is spoken about next time a fellow moto-maniac questions the lifespan of your Honda VT600.
Mind Honda's upkeep specification. The soundest way to preserve your VT600 running longer is to schedule or perform regular services per the owner's manual's suggestions.

Examine your air filter routinely. Evade engine gunk by inspecting your air filter, adhering to your owner's manual instructions.

Use the Honda-recommended coolant and replace it when needed—repeatedly reviving your VT600's coolant ushers in longer life.

Maintain tire changes and hold the air in your Shadow's tires. Believe it or not, riding with less-than-spec PSI saps your engine of power.

Maintain oil changes per Honda's spec.

Keep fresh gas in your VT600 tank.

Service your VT600 brakes.

Set VT600's carb per Honda's outlined suggested.

Adjust your valves.
When buying a used VT600:
Review the service record

Test ride it

Inspect the body, engine, frame, and tank for physical damage and deterioration

Look up the vehicle record report

Have a Honda-literate technician review and inspect the Shadow VLX.
If you perform the essential maintenance on your Honda VT600, there's no reason you won't enjoy this classic Honda mid-sized cruiser for 75,000+ miles for more than 20 years.
Sources
Honda VT750s Recalled | motorcyclecruiser.com
Was this article helpful?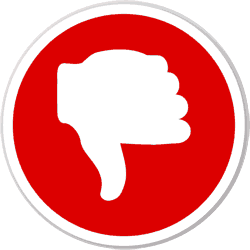 Did you find wrong information or was something missing?
We would love to hear your thoughts! (PS: We read ALL feedback)