Ferrari is one of the most iconic and popular sports car brands in the world. From the Daytona to the Testarossa, Ferraris have always set the standards for high-performance automobiles. Ferraris offer speed, performance, and unique driving experience, unlike no other.
Considering that these cars are expensive, buyers will be concerned about long-term reliability.
Do Ferrari cars last long? Let us find out in this article.
How Long Do Ferraris Last?
While earlier Ferraris often had reliability issues, modern models are more durable and will easily run 150,000 -200,000 miles. When driven responsibly, expect these cars to last almost as long as regular cars.
Below is a table showing the various Ferrari models and the mileages you can expect from them.
These numbers are estimates and should not be taken as official statistics.
Which Ferrari Models Typically Last The Longest?
Many of the old Ferrari models were notorious for their poor reliability. Newer models have improved considerably.
Here are some of the most reliable Ferrari cars ever produced:
Ferrari F430
Originally produced in 2004, the F430 was based on and served as a successor to the wildly popular Ferrari 360 Modena. The F430 offered practicality and was comfortable for daily driving, an almost-impossible task with older Ferraris.
It also featured typical Ferrari performance and had a 0-60 mph time of 3.9 seconds and a top speed of 196 mph.
Upon release, multiple reviews praised the F430's reliability, saying it was well built to handle the rigors of daily driving.
More importantly, maintenance costs on the F430s were reduced, thanks to some changes in construction design.
One such change was the use of timing chains instead of cam belts, eliminating the expensive servicing of the latter.
Since 2005 when the first F430s were released, owners have reported few problems with the vehicles. This further solidifies the F430's reputation as a reliable vehicle and explains why there are many high-mileage F430 models still in use.
In fact, you will find several F430s with mileages as high as 50,000-80,000 listed for sale on used car websites such as Truecar, CarMax, etc.
Whilst being reliable to a considerable extent, F430s have some common problems, which you should watch out for.
Some of these include:
Exhaust manifold failure
Weak motor mounts
Electronic differential issues
Ferrari 360 Modena
The Ferrari 360 Modena is one of the most legendary sports cars to come out of the Maranello factory. Produced between 1999 and 2005, the 360 Modena was the first Ferrari practical enough for everyday use.
It heralded a new era in Ferrari engineering, which saw the production of models that were durable and broke down less frequently.
Besides being reliable, the Ferrari 360 has reasonable servicing costs, so you will not have to spend so much on maintenance.
You may also like to read our article Ferrari Vs. Lamborghini? 6 Models Compared
Most Ferrari 360s can last for years if used responsibly and maintained properly. Unsurprisingly, there are many reports of 360s crossing the 100k-mile mark.
No extensive servicing/repair is required for most models besides the routine fluid change or occasional clutch replacement. However, the 360 is not perfect, and it has flaws like every other car.
Have your technician conduct a Pre Purchase Inspection [PPI] before buying a used model to avoid ending up with a lemon.
You may inspect the vehicle yourself if you choose, just remember to watch out for the following problems:
Worn-out ball joints
Faulty variator
Leaky intake manifold gaskets
Engine mount wear/Cracked frame brackets
Cam cover oil leak
Ferrari California
California is another iconic sports car that represents the constant improvement of the Ferrari engineering process.
It was Ferrari's first V8-powered car to have a mid-engine design and featured improvements in the suspension and gearbox systems. California was also the first Ferrari car to have a retractable hardtop cover.
The original California models, including the California T and California 30 variants, are well-engineered and reliable. While Ferrari recalled some models in the past, the issues are minor and affect only a small percentage of owners.
In addition, you do not have to worry about breakdowns as California's rugged design allows it to handle rigorous driving with minimal damage. It is not strange to see old California models with high mileages still going strong with no major repairs.
That being said, regular maintenance will go a long way to ensure your California model lasts for long.
Look into our article which reads about Are Ferraris Hard to Drive on a Daily Basis?
Ferrari 328
Ferrari 328 is considered the most reliable of the classic Ferrari cars, i.e., those produced prior to the 2000s. It was produced for four years and was an improvement on preceding Ferrari models such as the 308.
The 328 had powerful motors, improved suspension, upgraded transmission systems, and better-cooling systems.
The 328 models are reliable to a considerable extent and do not have multiple breakdowns, unlike many classic Ferrari models. Even with miles and years of use, the 328 models can function without developing expensive, hard-to-fix faults.
Most present-day 328 models already have high miles on them as they have been in use for long [production stopped decades ago]. This does not mean you cannot purchase one and increase the miles on the odometer. Provided you carry out proper maintenance, you should have few problems irrespective of which 328 models you buy.
However, it is important to inspect the car's service history and have it thoroughly inspected before parting with your cash.
Ferrari 458
The Ferrari 458 was produced between 2009 and 2015 and served as a replacement for the popular F430 model. Like its predecessor, it offered Ferrari-Esque speed and power. Powered by a 4.5L V8 engine, the 458 was capable of a 0-60 mph time of 3.4 seconds and a top speed of 200mph.
The 458 continued the line of reliable cars released by Ferrari in recent years.
Although Ferrari has recalled some 458s, they remain one of the most reliable supercars. With regular servicing, and 458 models can stay in good condition for long.
Despite its high-reliability ratings, the 458 has some issues, especially those related to the recalls. Some of the problems you may experience include transmission failures, crankshaft problems, and gearbox problems.
Ferrari 550 Maranello
Another classic Ferrari, the Ferrari 550 Maranello, was produced between 1996 and 2002 [it was replaced by the 575M]. Besides the Ferrari 360 Modena, it was one of the first practical Ferrari cars.
The Ferrari 550 Maranello is regarded as one of the most reliable Ferrari classics after the 360 Modena. Once, a group of British journalists took a 550M on a grueling 3000-mile journey over different terrains to test its durability.
Despite the rigorous journey, a broken temperature valve was the only problem found after testing, confirming the model's dependability.
Most 550M models can rack up high mileages without developing any major faults. According to reports from car owners, some 550M models can cross the 100,000-mile mark easily.
Nevertheless, you should opt for a pre-purchase inspection of any 550M model you intend to buy. Examine the car's service history for any obvious red flags. Many car problems remain invisible to the untrained eye, and you will need to be extra attentive to notice these problems.
Do you plan to buy a 550 Maranello car?
Here are some issues to watch out for on 550 Maranello models:
Oil leaks
Cracked radiator necks
Split coolant hoses
Tensioner bearing seizure
What Is Considered High Mileage For A Ferrari?
Defining what high mileage means on Ferrari cars is often a difficult task. For normal vehicles, it is straightforward.
A low-mileage car will be one that averages around 10,000-15,000 miles or lesser. High-mileage models typically average 25,000 miles or higher yearly.
Therefore, an 8-year-old Toyota with 40,000 miles will be considered low-mileage, while a 200,000-mile car of the same age/brand will be seen as high mileage.
These rules, however, do not apply to exotic supercars like Ferraris. In fact, trying to sell a Ferrari car with 100,000 miles (or higher) on the odometer is an almost-impossible task. Why? Your Ferrari is slapped with a high mileage tag.
Ferrari buyers typically avoid cars; they consider having high mileage. While this may be strange or absurd to others, Ferrari owners are used to it and see it as part of their ownership experience.
Factors of High Mileage
In all honesty, what is considered high-mileage in the Ferrari community depends on many factors. On the used Ferrari market, the rules that apply to high/low mileages are thrown out the window.
Ferrari cars with 50,000 miles or above are considered high mileage. Low mileage cars usually have 10,000-15,000 miles [or lesser] on them.
This strange situation is often caused by the obsession of Ferrari buyers with virgin cars that have seen little or no road use at all. These individuals want their pre-owned car to look like new and believe high mileage models often have problems caused by prolonged use, especially wear-and-tear.
However, experts say higher mileages do not necessarily mean more problems in a car. A well-maintained vehicle with high miles is better than a rarely used car with low miles.
Low mileage cars can develop problems from sitting in the garage for too long. Moreover, any device/product that is used sparingly will eventually develop faults caused by its non-usage.
Despite this, a large percentage of Ferrari buyers show no signs of ending their love of low-mileage cars. As a result, owners are forced to keep mileages down for fear of lowering the car's resale value.
Ferraris spend more time in garages and typically see only about 2,000-10,000 miles of use per year, which is why most owners rarely tip 80,000 miles.
How Long Does Ferrari Last Compared To Similar Brands?
Here, we compare the reliability of Ferraris to supercar brands such as Porsche and Lamborghini.
Ferraris vs. Lamborghini
Both early Ferrari and Lamborghinis suffered reliability issues, although Ferraris often had lesser problems than Lamborghinis. At least, old Ferrari models such as the 328s, 360 Modena, and 550 Maranello were better than Lamborghini offerings [Muira and Countach] in terms of durability.
Moreover, Ferrari models improved in reliability faster than the Lamborghinis. Starting from the post-90 years, Ferrari cars such as the 458 Italia and the California models were some of the most reliable supercars on the market.
Lamborghinis still suffered from chronic unreliability. Only after the takeover of Lamborghini by the Audi/VW Group in 2009 did their models increase in build quality. This is part of the reason newer Lamborghini models like the Gallardo and Huracan did not experience reliability issues.
Now, many automotive critics believe modern Lamborghinis are as reliable as Ferraris, mostly because of the impact of German engineering on production. Therefore, it is safe to say Lamborghinis can last as long as most Ferraris.
Ferraris vs. Porsche
For years, Porsche has produced some of the most durable sports cars, and unlike Ferrari, it has experienced few reliability issues.
In the past, Porsche models were driven more and lasted longer than Ferraris, and many examples of Porsche models with over 200,000 miles exist.
Nowadays, the situation is still the same. Although the reliability of Ferraris has improved in recent years, they cannot compete with Porsche cars. Porsches are dedicated workhorses designed to handle rigorous driving and typically last longer than their Italian counterparts.
Three Ferrari Models To Stay Away From
Ferrari has undoubtedly produced some of the most popular sports cars the world has ever seen. Models such as the classic Testarossa and the modern Enzo have made the Ferrari the toast of the automotive industry.
However, every carmaker has bad times, and Ferrari has had its share of models that did not live up to general expectations.
Below, we consider three Ferrari models you should avoid:
Ferrari 400i
This Ferrari is perhaps one of the most unloved of all time. Critics bashed it for its plain design, calling it boring and uninspiring, while Ferrari purists despised it for using an automatic [instead of manual] transmission.
Many were simply appalled at Ferrari's decision to create a family-centric car that was slow [it had a top speed of 149 mph] and looked like everything except a Ferrari.
Besides the shoddy design and performance, the biggest flaw of the Ferrari 400i was its poor reliability, which often translated to higher repair/servicing costs. Many 400i models were prone to several issues, including faulty electrical components, exhaust system failure, oil leaks, engine failure, and body problems [rust, corrosion, etc.].
Another sore point for 400is is the scarcity of parts, which makes parts replacement expensive. As these cars were rare and unpopular, spares were often hard to find, and available ones often had exorbitant price tags.
Except you want to end up with a lemon on your hand, we advise you to stay away from any year of this Ferrari.
These cars break down and are expensive to run, and you will end up regretting your choice.
Ferrari 348
This mid-engine V8-powered Ferrari is one of the more disappointing cars to come out of Maranello. While the 348 was well received by the press on its debut, subsequent reviews were negative and caused a fall in popularity for the model.
Like the earlier 400i, critics found the 348's design underwhelming and disputed Ferrari's claimed 0-60 mph time of 5.6 seconds.
Also, they found the 348 to be dangerously unstable at high speeds and described the ride quality as poor. Even
Ferrari's new CEO, Luca Cordero di Montezemolo, admitted the 348's shortcomings and described it as the worst product Ferrari had made.
While Ferrari made a raft of improvements in subsequent years of the model, we would advise you to stay away from this model.
You can get a good 348, but there is a high chance of ending up with a problematic one.
Ferrari Mondial
The Mondial is often seen as the stumbling donkey in Ferrari's group of prancing horses. The original version was a lackluster performer, and the V8 engine produced a meager 214 horsepower. Worse, the car was slow, taking over nine seconds to go from zero to 60 mph [a bad record for a Ferrari car].
Reliability was also a big issue for the Ferrari Mondial models.
Electricals often developed faults randomly, causing owners regular headaches. In addition, the gearbox which used an automatic clutch was prone to several problems, including gear selector failure.
Because it was slow, unreliable, and expensive, the Ferrari Mondial proved unpopular among the faithful who saw it as a low-quality Ferrari. The automotive press had no love for the Mondial either and gave it negative reviews in their columns.
Due to their unpopularity, the demand for Ferrari Mondials is low, compared to other classic Ferrari cars.
You may be tempted to buy one for cheap, but you cannot eat your cake and have it.
Cheap Ferrari models are often the most problematic. The Ferrari Mondial is no different, and often, the cost of a major repair can equal half the purchase price of the vehicle.
How Many Miles Should You Put In A Ferrari Per Year?
The ideal number of miles you should put on a Ferrari car depends on your reason for buying it. Did you buy the Ferrari as an investment and plan to sell it for a higher price? Do you plan to treat as a garage queen and use it for the occasional drive or as a daily driver?
Answering these questions will help you get an idea of how much you should drive your Ferrari. For example, if you plan to resell the car, later on, it would be wise to keep the mileage down to around 2,000-10,000 miles per year.
If you plan to use your Ferrari as a daily driver, you can do as much as 5,000 to 10,000 miles a year. However, decide first if you plan to sell later on. Selling a Ferrari with anything above 75,000 miles on it is very difficult, no matter how well maintained the car is.
If you do not want to sell but want your car to remain in an almost-new condition, then a 2,000-5,000 mile per year average is ideal.
How Long Do Ferrari Engines Last?
Unlike older models, the engines on modern Ferrari models are more durable and longer-lasting than ever.
With proper care and maintenance, the average Ferrari engine should last up to 80,000 miles or more. In fact, some owners have reported cases of engines lasting up to 150,000 miles.
One way to ensure your Ferrari engine does not develop expensive faults is to adhere to a strict maintenance schedule. Always remember to change the fluids such as coolants and fluids regularly.
More importantly, don't believe, as some Ferrari owners do, that using your car sparingly will somehow protect the engine. On the contrary, minimal road use will cause the engine to develop several problems from sitting cold for long. Therefore, we advise you to take your car for occasional drives to ensure your engines stay in good condition.
Five Things That Might Break On Older Ferraris
Older Ferraris are notorious for having defective components that break down repeatedly. Knowing about what parts are prone to failure can help you prevent problems from occurring in the future.
Here are some components on older Ferraris that are prone to chronic failure:
Electrical System
Engine Mounts
Gearbox
Clutch
Cam Belt
 Final Words
Ferraris don't carry eye-watering price tags for nothing.
Despite the unreliability of earlier models, Ferraris has grown to become some of the most reliable supercars on the market. Everything from their engines to shells now features some of the best engineering designs for improved longevity.
However, most Ferraris can last very long because owners use them sparingly. Maybe it's because of their hefty prices or the unique combination of craftsmanship and technology.
It just goes to show, if you invest in a Ferrari, you are buying one of the most sophisticated automobiles on the planet.
Was this article helpful?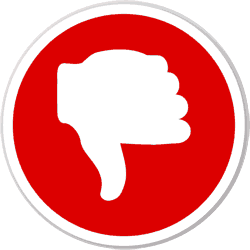 Did you find wrong information or was something missing?
We would love to hear your thoughts! (PS: We read ALL feedback)