Ferraris, especially the new models, are incredibly easy (and comfortable) to drive every day.
Performance, precision, comfort, service, speed, and style. These are daily needs when driving supercars (or any car for that matter) and Ferrari caters to ALL these needs (and more!)
How hard is it to drive a Ferrari?
Ferraris are very easy to drive and handle. Especially the newer models that are just as easy to control as regular cars as long as you drive them at normal speed. When hitting high speed you get good grip and traction which also help you stay on the road at all times.
But there are some things you should know about driving a Ferrari.
Let's go into the interesting details!
Can A Ferrari Be Used Every day?
You can indeed drive a Ferrari on a daily basis, regardless of whether it is a new model or an older one. (Magnum was driving his 308 GTS every day, way back in the mid-'80s!)
But be sure you know what your intentions are for your Ferrari's future before you use it as an everyday, run-around vehicle.
Many Ferrari fanatics buy Ferraris as serious investments. These cars get kept fairly pristine to hold the value and they will likely appreciate if it's part of a limited series. Daily driving is obviously going to up the mileage, which will affect the value if it gets sold down the line.
Also, if you drive a Ferrari on a daily basis you will incur higher maintenance costs.
But when you buy a new Ferrari, the first 7 years of services are free.
Most Ferraris get serviced once a year, or every 12,500 miles (20.000 km). And Ferrari will even give two free services in one year if the mileage exceeds 12,500. Even though Ferrari offers this standard service plan, daily use will up the wear and tear of your vehicle.
The more you drive, the more likely you are to chip a windshield, get a dent or scratch, or get a flat. And the expense then starts to add up. You may also find that ordinary garages and repair places are not so willing to work on your Ferrari.
The resale value is affected too if the log reflects that anyone other than Ferrari has worked on the car.
But if your budget allows it, driving a newer model Ferrari on a daily basis is pure joy. And if you love the attention, it will never be in short supply.
The upside though, if you use your Ferrari daily, is that it handles so well. And that makes it ideal in emergency situations, like swerving to miss a pothole or a jaywalking granny. Or slamming on brakes, when a kid rides out from nowhere on a skateboard.
Ask these questions to throw light on the car's handling capabilities, comfort range, and maneuverability.
Is it turbo-charged or aspirated?
What is cabin and trunk space like?
Are there 2 seats or 4?
What is the suspension like?
Is it RWD (rear wheel drive) or AWD (all wheel drive)?
Where and how is the weight distributed?
Further down, we'll go into more depth as to why answering these questions will get you an easy to drive Ferrari for daily use.
How Hard Are Ferraris To Handle?
How a car handles is based on its ability to take fast turns and sharp corners, with stability and a fair amount of speed. Good handling also depends on a car's suspension and weight distribution.
Most Ferraris distributes the weight VERY well and allows for fast turns.
The rear-wheel steering, as you see in the GTC4LussoT, improves handling.
Speeding around corners is no problem with certain models, like the Portofino, which has magnetic adaptive suspension, electric power steering, and an electronic rear limited-slip differential.
Technology coupled with innovation has also seen a vast improvement in the way Ferrari's suspension and braking systems operate. The sheer adrenaline, previously only experienced by F1 drivers is now accessible to the average Joe. (If the average Joe was able to get financing for his Ferrari of choice.)
Also read our article on Are Ferraris Cheaper in Italy/Europe than U.S.?
How much training (if any) does it take to drive a Ferrari?
First-time buyers and people not familiar with driving such powerful, fast cars will find driving a Ferrari challenging at first.
The main challenges will be adapting to the incredible torque and horsepower. And unless you have raced, the speed coupled with precision steering can be dangerous to the untrained driver.
But Ferrari is customer-driven and they want their clients to get maximum pleasure and use out of every car they sell, pre-owned or brand spanking new.
For those buying, Ferrari offers an array of exclusive programs. The courses are in sequence and each participant needs to start with the first level course before moving on to the next, more advanced, driving course.
On completion of the course, drivers may take their own Ferraris for a spin around the circuit.
There are 4 main courses on offer from Ferrari:
The Pilota Challenge Course
experience wheel control in limited conditions
compete in 2 skill based competitions
includes two driving sessions with 488 Challenge
Pilota Ferrari Evolution Course – Misano World Circuit Marco Simonelli
sports and competition driving
advanced technical content
track time trials and final rankings
continuous telemetry analysis of track times (with and without pace car)
cornering and overall driving performance optimization
course model – 488 Challenge
Pilota Ferrari Challenge Course – Varano Circuit
pulls together skills and techniques developed in previous courses
timed driving sessions
basic racing techniques
drive 488 Challenge and 488 GTB
Corsa Pilota Limited Edition – Vallelunga Race Track
Pilota Ferrari clients experience racing on famous race tracks
put skills and techniques from previous courses to the test
compare performance with pro drivers.
Every course provides accommodation for participants and partners. Partners have full access to track as well as organized city tours, cooking lessons, and spa treatments.
All racing gear needed, by participants, is provided by Ferrari.
In addition, the same professional drivers, who instruct the courses in Italy, come over to the States and give 2-day precision driving courses in Miami, Las Vegas, and New York.
The courses are all carried out on controlled environment tracks and the curriculum follows the same format as the Italian courses.
Are Ferraris comfortable to drive?
Ferraris are comfortable to some point. Some models will test your levels of endurance over long-distance trips. Bumpy roads are unforgiving. Originally these cars were built for speed and power, not comfort.
Ferrari is the master at building machines that "handle". In the past, comfort would have lost out over handling. So you'd have a car that handles well but your everyday driving experience would be compromised in terms of the luxury comfort of, say an Audi or BMW.
But today's Ferraris have interiors with so much space and style. From soft leather to touch screen controls and sound systems to magnetic suspension and adaptive dampers,  the gap has closed.
Look at the GCT4Lusso for example, Ferraris own hatchback "soccer mom" car, practical and powerful.
3 liter, V12 naturally aspirated engine
4 seats (only 2 doors, though)
"shooting brake" body style (hatchback)
AWD system
good for longer trips
Just these specs alone show how power and comfort come together, the Lusso is by far the most practical Ferrari yet.
But then to just mess with everyone, out came the GTC4LussoT. And while it may not have the sound of a classic V12, it is, in my opinion, a much-improved version, and possibly more comfortable to handle.
The GTC4LussoT boasts the following:
It has the same 3.9l twin-turbo engine as the 488 and CaliT
RWD and rear-wheel steering!– maneuvers well through town, tight turning capacity at low speeds, precise steering equals easy parking.
At high speeds handles fast corners, like a boss!
Smaller than the V12 but turbocharged, giving more torque with a lower rev range
Fewer revs, less power BUT easier to drive on a daily basis and quieter.
Still has 600bhp and goes from 0 – 62mph (100 km per hour) in 3.5 seconds
Fast, fuel-efficient (30% more mileage per tank, than the GCT4Lusso)
Also 4 seats, spacious and enough trunk space for luggage
Plenty of legroom, headroom and back support
Swiveling air vents in the rear center console
Good grip and handles fast corners well
Adaptive dampers – absorbs big bumps
55kg lighter than GCT4Lusso but weight distribution towards rear means better handling
Large wheelbase – easy entry and exit into back seats
What is it like to drive a Ferrari?
There is a saying surfers have: "Only a surfer knows the feeling", which refers to the experience you have when you catch a wave and find yourself surrounded by the glassy walls of a perfect barrel.
Driving a Ferrari is exactly the same thing. You can't describe it, you have to experience it.
Exhilarating excitement
Thrilling
Adrenaline rush
Sound journey unheard of
Ego boosting
The list goes on.
Ferrari has created more than an iconic lifestyle brand. They engineer machines that hum, purr, roar, and scream. Only a Ferrari driver knows the feeling.
Can you drive a Ferrari in all weather conditions?
Yes.
If you drive a Ferrari with an AWD system, like the GCTLusso4, which is integrated with rear-wheel steering, your traction will easily handle in heavy downpour conditions.
And even as far back as the mid-'80s the 328 was giving Ferrari drivers an all-weather option.
What's the easiest and hardest Ferrari to drive?
The F1 Ferraris are the most difficult to drive. But Ferrari offers such thorough training that almost every Ferrari can be mastered with time and money.
I'm fixated on the GCT4LussoT at present. And as you read above, that is my choice for the easiest most comfortable Ferrari to drive daily.
But another easy to drive Ferrari that can be driven daily is the 812 Superfast. It arrived after the F12 but offers the same performance with added comfort and usability.
2 seats but roomy enough for luggage or shopping
V12, with a traditional, naturally aspirated engine
5l, front-engine but placed behind the front wheels, giving excellent weight distribution
most powerful series production Ferrari ever built but with stop/start system delivering lower emission in urban settings
7-speed dual-clutch gearbox – can shift from automatic to manual using wheel-mounted paddles
electric power steering – reduces fuel consumption but allows Ferrari Peak Performance and Ferrari Oversteer features for perfect steering input

RWD layout, but with sophisticated traction and stability control
Manettino switch (mounted on steering) allows electronic differential and rear-wheel steering to be adjusted to increase traction and maneuverability depending on road surfaces.
The 812 Superfast has power and size but remains easy to drive. It is practical and spacious and may just trump the GCT4Lusso as an everyday ride.
The Tail Lights at the End of the Tunnel
In conclusion, it seems fitting to say that if you own a Ferrari, you are part of an elite family. Ferrari works hard to maintain a brand with an outstanding reputation for excellence. If you aren't driving your Ferrari daily yet, you should be.
And that is straight from the Prancing Horse's mouth.
Was this article helpful?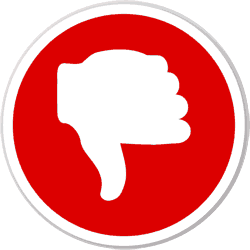 Did you find wrong information or was something missing?
We would love to hear your thoughts! (PS: We read ALL feedback)