U-Haul has been an American moving truck, self-storage, and trailer rental company in Phoenix, Arizona, since 1945.
If you want to use U-Haul to move, you might be wondering how the company calculates the cost of its services.
This article answers this question and more.
Does U-Haul Charge By the Mile Or By the Day?
U-Haul charges a mileage rate of $0.99 per mile, which is calculated and added to your total expense after your movement. However, you will be charged more based on the time you drive the rental vehicle.
The costs are different for long-distance rentals. U-Haul usually assigns a maximum number of miles, and it will charge you for the miles up front.
You will be charged an extra fee if you use beyond the assigned miles. It is also important to note that you will not have a refund for unused miles if you do not drive up to your allocated miles.
Are There Any Extra Fees to Be Aware Of?
For one-way relocation, you can buy extra mileage or days. You can be charged $0.40 per mile if you will require extra time if you exceed the allocated amount.
However, it is better to plan ahead of time with the U-Haul staff at your local pickup location if you need extra days to move your belongings.
For U-Haul trailers, you will be charged an extra $20 per day, $40 per day for U-Haul trucks, and an extra $20 daily for U-Haul towing devices.
4 Price Examples With U-Haul
Rates for movements within the same area are usually cheaper than moving to long-distance areas. You will be charged per mile for in-town moves at a flat rate of $19.95.
However, the cheapest option is the pickup truck, and the flat rates can increase based on the truck size. You may need to add extra expenses such as insurance coverage, taxes, damage protection, extra mileage, and environmental fee to your budget.
For instance, the base price of $19.95 for a 10-foot truck at $0.79 per mile will be around $37.28 based on 12 mpg of fuel.
Meanwhile, the base price of $29.95 for a 15-foot truck at $0.79 per mile will be around $44.74 based on 10 mpg of fuel.
The base price of $39.95 for a 20-foot truck at $0.79 per mile will be around $44.74 based on 10 mpg of fuel.
Related: What Gas Do U-Haul Rentals Take? (Solved)
Are Some Days Cheaper Than Others With U-Haul?
It's often cheaper to rent U-Haul in the middle of the week, as demand for vehicles is often low during that period.
U-Haul services have a fixed price, regardless of the day you make a booking. But prices can be higher if you book close to the date you need the moving equipment.
It's better to book your moving equipment in advance because it might not be available when you need it, which can increase your expenses.
Can You Save Money By Hiring U-Haul Months in Advance?
It is better to make a reservation if you are moving to a new location in a few months. Supply is likely to be lower if you do not book on time.
U-Haul charges more when your moving date is near, and one important feature is that you can change your reservation.
This strategy will enable you to pay a lower fee for your U-Haul equipment compared to if you waited until you want to move.
Related: Does U-Haul Use GPS Tracking? (Checked & Explained)
What Is the Cheapest Way to Hire U-Haul?
You can rent a vehicle for a round-trip to enjoy one of the best fares on U-Haul. Here are other tips to save money on U-Haul rentals:
1. Ask for a discount. If you are moving within the same local area, you can speak with a representative at the U-Haul center if returning the truck to the same store will earn you a discount.
Your chances of getting a discount are higher, as that saves them the responsibility of bringing their truck from the other location.
2. Plan your relocation. If you want a cheaper fee, you must have sufficient time to plan your relocation, so you do not have to return the truck late. The cost of hiring a truck for a more extended rental period is lower than lateness payments.
3. Inform U-Haul of late delivery. Though unforeseen circumstances beyond your control can make you return the truck late, the best way is to inform the store as soon as possible. You may be lucky to be given a grace period to drop off the truck.
4. Fill the gas yourself. If you want to reduce the money you will pay for U-Haul vehicles, you need to fill the vehicle with gas before you return it. U-Haul will charge a higher fee if they fill the gas for you.
5. Check the fuel gauge. One tip to ensure you do not spend extra is checking the vehicle's fuel gauge before renting it from the store. U-Haul vehicles must have a full tank before customers take them out.
If the tank is not filled up, ensure you inform a U-Haul staff and take a photo to prove the tank is not filled. When you return, return the truck with the same amount of fuel.
6. Hunt for discounts. Find discounts on the U-Haul website on their discount page to check if you can save some dollars on your truck rental.
7. Ask the staff for advice. You can save money by asking for the cheapest return location for the truck. It is not always economical to return your U-Haul truck to the closest shop.
The staff at the U-Haul will help you make an informed decision, and it will enable you to plan your relocation properly.
Related: 15 Facts About U-Haul Trucks You Should Know (Explained)
Does U-Haul Offer Discounts?
You can check the Discounts and Specials page on the U-Haul website to find the latest deals and online discounts. You can access free storage deals, free shipping offers, and special rates on vehicle rentals.
It is important to note that there is no written policy on coupons from U-Haul. You can speak with the customer support team for clarification.
If you want to plan your relocation, hiring a vehicle at U-Haul is one of the cheapest means to move your items safely and conveniently. There are other moving companies, but U-Haul is one of the best and most efficient brands.
Was this article helpful?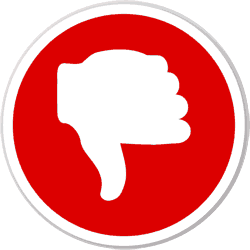 Did you find wrong information or was something missing?
We would love to hear your thoughts! (PS: We read ALL feedback)