The Honda-HRV is, without a doubt, one of the most famous crossover SUVs out there.
With three generations over a twenty two-year span, the Honda HR-V is reputed for its stellar fuel economy, safety features and comfortable interior.
The HR-V wasn't available in North America until 2016 and despite being Honda's smallest offering, it has held its own, if you will.
Picking a new vehicle can be quite the task, which is why we have curated the most important Honda HR-V stats. What we have below are real numbers, facts and answers to commonly asked questions about the HR-V.
How Many Honda HR-Vs Have Been Sold Per Year in the U.S.?
The Honda HR-V has only been around in the U.S for a little over five years, however it has pulled some decent sales numbers.
By the end of 2015, the Honda HR-V pulled sales of 41,969 units, which is pretty good for a debut year.
It gets even better; in 2016, the Honda HR-V sold 82,041 units which doubles the entire 2015 sales. Sales in 2017 crossed the 90,000 mark with over 93,764 units sold while it took a little dip in 2018 with 85,494 units.
2019 marked the highest total sales year in the HR-V's history with 99,104 units while 2020 sales totaled 84,027 units. In 2021, the Honda HR-V has sold 26,175 units with several months still to go.
In terms of sales, the Honda HR-V hasn't done badly at all with cumulative sales of 512,574 units over a six-year span in the U.S.
The early generation of the HR-V wasn't sold in the U.S. We have a list here of the best and worst Honda HR-V models.
What Year Did Honda Start The HR-V Models?
Honda kick-started the production of the first-generation Honda HR-Vs in 1998 for the 1999 model year.
Production of the first-gen models continued until 2006 and all the while, they were unavailable in North America.
In 2013, Honda began production of the second-generation models which were later launched in North America in 2015.
Front of the Honda HR-V second generation.
How Is the Fuel Economy on Honda HR-V?
The Honda HR-V has a quite splendid fuel economy, and that is one of its best qualities.
Below is a table comparing the HRV's miles per gallon (MPG) to some other vehicle models:
Model
Highway MPG
City MPG
Average MPG
Honda HR-V

AWD (AV-S7)

31
26
28
Honda HR-V AWD (variable gear ratios)
31
27
29
Honda CR-V

AWD

32
27
29
Chevrolet Trailblazer (AWD)
30
26
28
Subaru Crosstrek
33
28
30
Kia Seltos

AWD

31
27
29
Toyota C-HR
31
27
29
Honda HR-V

FWD (AV-S7)

34
28
30
Honda HR-V

FWD (variable gear ratios)

34
28
30
Hyundai Kona
30
25
27
A good look at the table above reveals just how good the HRV's fuel economy especially if it's an FWD model.
For the HR-Vs with FWD, you get 34 MPG on the highway and 28 MPG in the city, which is a total average of 30 MPG.
AWD models, of course, use up more fuel so you get 26 MPG on the highway and 31 MPG in the city, giving you a 28 MPG average.
That's still not far off from what obtains in the FWD models and other vehicle models featured on the table.
If you are particular about fuel economy, the Honda HR-V is definitely a great choice.
Please also read our article about how long the Honda HR-V lasts.
How Quickly Do Honda HR-V Depreciate?
According to the Money Calculator, the Honda HR-V depreciates by 29% in the first three years.
So, if you buy a Honda HR-V at the standard starting price of $21,220, the value would drop to about $15,066 after three years.
In the same vein, Car Edge estimates that a Honda HR-V depreciates by 39% after 5 years. This means for a retail price of $21,220, the HR-V's value dips to about $12,945 when it turns 5.
For a crossover SUV of its price and class, the Honda HR-V doesn't depreciate stinkingly compared to its peers.
Did Honda Recall Any of The Honda HR-V Models?
More often than not, auto manufacturers recall certain vehicle models because of problems that could threaten safety and stability.
Over the years, Honda has recalled some HR-V models due to some performance issues peculiar to the model.
On July 28, 2015, Honda announced a recall of the 2016 Honda HR-V due to a missing "tire and loading" placard. This stood in breach of the Federal Motor Vehicle Safety Standard requirements and the recall began on September 18, 2015.
On November 1, 2018, Honda announced another recall of the 2016 Honda HR-V vehicles alongside 2018-2019 Honda HR-Vs.
It was due to a problem with the rear brake's coating which Honda discovered has been hindering brake performance.
This particular recall began December 11, 2018.
Another HR-V recall was announced on May 28, 2020, and this was one was for the 2018- 2019 Honda HR-V. Honda discovered a fuel-pump problem with the models and began the recall on July 22, 2020.
The most recent HR-V recall was announced by Honda on May 25, 2021, for the 2019 Honda HR-V amongst other Honda models.
The recall was necessitated as a result of issues with the low-pressure fuel pump and is slated to begin on May 18, 2021.
Make sure to also read our article about the Honda HR-V in snow and winter driving.
How Much Do the HR-V Models Pollute?
Honda HR-Vs are some of the greenest crossover SUVs you'll find anywhere thanks to their low CO2 emissions rate.
According to fueleconomy.gov, FWD models of the 2021 Honda HR-V have gas emissions rate of 292 grams per mile. The AWD models, on the other hand, have ratings of 311-315 grams per mile, with the AV-S7 models having more.
Relative to most other vehicles, the Honda HR-V does not pollute much and is very environment-friendly.
How Much Can the HR-V Models Tow?
The Honda HR-V obviously doesn't have the towing capacity of a pickup but it can still pull some weight.
CarMax estimates the Honda HR-V can tow up to 1500 pounds of weight when equipped adequately.
Also read our article about the Honda HR-V and lights.
How Reliable Is a Honda HR-V?
Thanks to its splendid gas mileage and safety features, U.S. News reports an overall critic rating of 7.7 out of a possible 10.
JD Power also dishes out a reliability rating of 76% leading us to conclude that the Honda HR-V is a reliable crossover.
How Safe Is a Honda HR-V?
Safety is one of the most important things to look out for before buying a vehicle. To find out how safe the HR-V is, we will take a look at the HR-V's safety features and ratings from reputable sources.
The safety features on the Honda HR-V include:
Traction Control
Electronic Stability Control
Child Safety Locks
Brake Assist
Daytime Running Lights
Brake Assist
4-Wheel Disc Brakes
Anti-Lock Braking System
Air Bags (Driver, Passenger, Front Head, Rear Head, Front Side)
The National Highway Traffic Safety Administration gives the HR-V a 4-star rating for frontal crashes and rollovers.
The HR-V gets a 5-star rating for side crashes and overall NHTSA rating of 5 stars, making it an excellent option for safety-conscious drivers.
What Is the Typical Buyer Demographic for this Model?
There is no clear data on the exact demographic for the Honda HR-V. However, the Honda HR-V was rated high on consumer reports with one of its pros being spacious seating and cargo space.
Based on this, we can assume that the Honda HR-V often attracts the interest of buyers who have a family. So, very likely, it is frequently considered and bought by mums and dads between the ages of 30 and 55.
Honda HR-V Theft Numbers
Over 2,000 cars are stolen in the United States per day which means we'll over 700,00 cars are stolen per year.
Insurify recently created a top ten list of the most stolen vehicle models which included two Honda models.
The Honda Civic and Honda Accord ranked #1 and #2 respectively, while the Honda HR-V doesn't feature on the list at all.
While we do not have exact numbers, it is apparent from our research that the Honda HR-V isn't a favorite of car thieves.
Sources
https://www.fueleconomy.gov/feg/PowerSearch.do
https://cars.usnews.com/cars-trucks/honda/hr-v
Was this article helpful?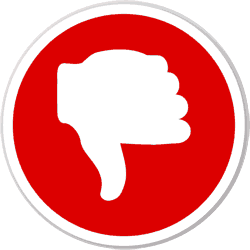 Did you find wrong information or was something missing?
We would love to hear your thoughts! (PS: We read ALL feedback)