Car accessories and equipment are a part of investing in your Honda CR-V compact SUV or Hybrid. They serve several different purposes. Some equipment is meant to be there in case of a roadside emergency.
Other accessories are there for your convenience, to make driving your Honda CR-V more enjoyable.
This article is a list of the 10 best equipment and accessories for your Honda CR-V.
Cargo Liner
When you drive an SUV the odds are that you got it because you wanted plenty of space. Maybe for your family or perhaps you're an avid camper and need a place to haul around important camping gear.
That's what a cargo liner can help you with.
Lugging around equipment, especially if it's used outdoors, is going to get the floor dirty.
For a heavy-duty cargo liner, you can check out this one on Amazon. It's compatible with the 2017 to 2022 Honda CR-V models.
Check the prices with Amazon here.
It fits in the trunk and protects your back cargo area from weather, dirt, mud, or scratches. It's easy to clean and made of non-toxic, high-quality material. The sides are raised to capture any spills or dirt that's tracked into the vehicle, keeping the carpeting underneath the liner dirt-free and dry.
Frost Guard Windshield Cover
It's made by CAT, the company that sells construction equipment. So you know this frost guard windshield cover must be tough.
When you live in an area where you experience snow, you know that it's a headache to keep it off of your driveway, sidewalk, or your car.
What's worse is when ice freezes onto your windshield.
Check prices on Windshield Covers for the CR-V here on Amazon.
The CAT car windshield cover is made for winter and harsh climates. It's a heavy-duty weather protective cover and it protects your Honda CR-V from snow, sleet, and ice.
No more scraping it off your windshield, the cover prevents it from building up, to begin with.
It measures 78" wide and 43" tall. It's easy to install and remove with 9 magnets placed along the sides. The cover is placed on the outside of the windshield and the flaps on the side are secured inside to prevent theft.
Jump Starter Box
When you're on the road, the last thing you want to happen is bound to happen at some point. At least once, you might run out of gas, have a blowout, or the car might break down.
A dead battery is common and some Honda CR-V models are particularly vulnerable, which has led to lawsuits.
The models that experienced the most battery-related issues, most often a drained battery, include the 2017 to 2019 Honda CR-V models and the 2016 to 2019 vehicles.
In situations like these, jump-starter boxes are lifesavers.
The Noco lithium-ion battery jump starter pack can start up a dead battery in a matter of seconds. The starter pack hooks up to any 12-volt battery safely due to its error-proof design.
It's easy to store in the cargo and take out in the event of an emergency.
Roadside Emergency Kit
While you're getting together an emergency kit for your Honda CR-V you might as well throw in some first aid essentials. To be fair, it should probably be standard safety practice.
Being prepared in case of an emergency means having things like jumper cables, tools in case you need to change a tire, and other roadside assistance equipment.
Reflective cones are great to have, especially when you're stuck on a busy freeway, or at night.
The 125-piece roadside emergency assistance kit from a company called the Always Prepared Store is a safety, first aid, and roadside emergency kit all-in-one that you can find on Amazon.
The kit includes a battery, cables, a reflective safety vest, a warning triangle, and a flashlight.
Elastic Cargo Net
The Honda CR-V is a spacious SUV with a lot of cargo space.
A cargo net is helpful for providing a light catch for things like groceries or light furniture.
It helps keep that bottle of wine or jar of tomato sauce from rolling out and shattering onto the concrete of your driveway when you come home from the grocery store. The TrunkNets brand elastic cargo net is compatible with the 2017 to 2022 Honda CR-V models.
Note that this item doesn't fit with the Honda CR-V Touring models. Otherwise, it comes in black and only takes a minute to install!
Wireless Charger
In this day and age, it's paramount to have a cell phone on you, at least while driving. But a phone is no good when it's out of juice.
The CarQiWireless charger is a charging pad, it's an anti-slip silicone mat with heat emission holes on the back that keeps it from overheating. 
The charger is compatible with Honda CR-V 2017, 2018, and 2019 models.
See the models + prices here on Amazon.
Even if you don't use your smartphone a great deal (and nobody wants distracted drivers on the road!) smartphones are your best source of getting help fast when you are stranded or in an accident. What exactly did we do without them in car emergency cases, years ago?
Adjustable Phone Holder
Many vehicles, including Honda CR-Vs, don't include a proper place for a smartphone.
Usually, drivers place their smartphone in one of the cupholders, or worse, in an empty passenger seat where it quite often gets lost or forgotten.
Phone holders are everywhere, there are tons to pick from. What makes the Air Vent Adjustable Cell Phone Holder great is that it's made of quality material, chrome, and plastic, and it's compact.
The Air Vent Cell Phone Holder is made by Cleco and it's compatible with Honda CR-V models from 2017 to 2022.
Middle Console Inserts
Have you ever noticed that, after a while, tiny crumbs and debris begin to collect in the cracks of your middle console?
It's truly a pain to clean all the time because it's just too hard to reach in all the small places.
Magic Car found a solution with the premium custom interior non-slip cup holder inserts.
They add a cool blue splash of color and keep spills or crumbs from getting into the crevices. And even if it does become dirty, they come out.
Therefore, they're super easy to clean.
An additional benefit includes noise reduction for those of you who find the rattling of keys or loose change in the middle console particularly irritating.
Silicone Key Fob
There is a range of key fobs to choose from and it just depends on which one of them serves your needs.
Fancier key fobs may feature advanced capabilities like storing coded information or hardware for security.
The silicone key fob by Uokey comes with both a red and black key cover as well as two key rings.
The key fob is compatible with the Honda CR-V key with 5 buttons issued from 2015 to 2021.
Plus, keys get a secure, tight fit and add a bit of protection if dropped.
Detailing Cleaning Gel
We talked about how much of a headache is involved in trying to get the crumbs and particles from the cracks of the middle console.
But what about the air vents? The cup holders? Or the tiny crevices surrounding the dashboard or around the radio? It turns out there's a solution to getting rid of the debris that hides behind those small spaces.
It's one cleaning gel you can find on Amazon and it's sort of like a putty that you can use to mold, shape, and stick into tight cracks.
It's designed for cleaning between the air vents, steering wheel, door handles, and anything else that is nearly impossible to reach by hand.
What's cool is that no space is too small. Just shape it and clean the area.
Moreover, the cleaning gel is eco-friendly and reusable. But be sure NOT to wash the cleansing gel with water. Convenience is key.
Sources
Honda Battery Problems | carcomplaints.com
Was this article helpful?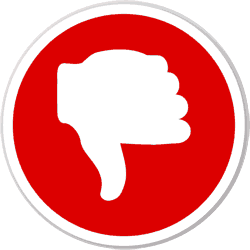 Did you find wrong information or was something missing?
We would love to hear your thoughts! (PS: We read ALL feedback)