The Honda Clarity is Honda's nameplate for vehicles that run on alternative fuel.
It was first used on Honda's hydrogen fuel-cell electric vehicles known as the Honda FCX Clarity.
However, in 2016, the "Honda Clarity" nameplate was expanded to include the Honda Clarity Electric and the Honda Clarity plug-in hybrid.
Below is a meticulous collection of facts and figures about the Honda Clarity since its inception.
How Many Honda Clarity Have Been Sold Per Year in the U.S.?
Honda Clarity has had quite a hazy sales history, and that's due to the vehicle's technicalities.
As of 2010, Honda leased the FCX Clarity for $600 a month and it was available to only Southern California residents. Until 2015, when it was phased out, it had leased less than 40 FCX Honda Clarity models.
It was the same story for the Honda Clarity Electric, which was only available for a three-year lease exclusively to Californians and Oregonians. Honda eventually stopped production of the Clarity Electric in 2019.
The plug-in hybrid remains the only surviving model from the lineup. It's also the only model available in all 50 states in America although you can only order it from California dealerships.
The plug-in hybrid also accounts for a huge fraction of Honda Clarity's total sales figures, as shown in the table below.
| | |
| --- | --- |
| Year | Total Sales |
| 2008 | 2 |
| 2009 | 5 |
| 2010 | 15 |
| 2011 | 1 |
| 2012 | 5 |
| 2013 | 6 |
| 2014 | 1 |
| 2015 | 2 |
| 2016 | 8 |
| 2017 | 2455 |
| 2018 | 20,174 |
| 2019 | 11,654 |
| 2020 | 3,664 |
| 2021 | 1,566 |
The table shows that sales of the Clarity skyrocketed in 2017, which was the year after the electric, fuel cell, and plug-in hybrid models arrived.
However, after reaching an all-time high of 20,174 in 2018, sales have dipped every year since then. As of now, 39,588 Honda Clarity units have been sold in the United States.
What Year Did Honda Start the Clarity Models?
Honda started production of the Honda Clarity FCX in June 2008 and by July that year, leasing began in the U.S. The Clarity FCX was only available in Southern California because of the presence of several hydrogen stations in the region.
In 2016, the fuel cell, electric and plug-in hybrid Honda Clarity models were added to the line-up. However, the plug-in hybrid Clarity is the only available model in all 50 states in the U.S.
While marketing and sales haven't been that rosy since its debut, the Honda Clarity has garnered a few accolades. It was named World Green Car of the Year in 2009 and Most Important Car For 100 Years by BBC Top Gear.
Make sure to also read our article about the Honda Clarity in snow and winter driving. 
How Is the Fuel Economy on a Honda Clarity?
The Honda Clarity runs on alternative fuel, so the models have always had fantastic fuel economy.
For instance, the last Clarity Electric model produced had a city MPG of 126 and highway MPG of 103 giving it a combined 114 MPG.
Now that the other variants have either been restricted to one state or discontinued, we are left with the Honda Clarity Plug-In hybrid.
The table below compares the Honda Clarity with other model plug-in hybrids.
| | | |
| --- | --- | --- |
| Model | Combined MPG (Electric + Gas) | Combined MPG (Regular Gas) |
| Honda Clarity Plug-in Hybrid | 110 | 42 |
| Toyota Prius Prime Plug-in Hybrid | 133 | 54 |
| Kia Niro Plug-in Hybrid | 105 | 46 |
| Hyundai Ioniq Plug-in Hybrid | 119 | 52 |
| Subaru Crosstrek Hybrid | 90 | 35 |
It is clear from the table that the Honda Clarity Plug-in Hybrid can go toe-to-toe with most of the other hybrid vehicles. While it falls a little short of the Honda Ioniq and Toyota Prius, it floors the other two.
Fueleconomy.gov estimates the Clarity can save drivers over $4,750 in fuel costs over five years compared to the average new vehicle. That only goes to show that the Honda Clarity has magnificent fuel economy.
How Quickly Do Honda Clarity Depreciate?
Every vehicle depreciates, even if they are a plug-in hybrid. However, some maintain a chunk of value for a long period while others depreciate fast. What category does the Honda Clarity fall into?
Well, according to Car Edge, the Honda Clarity depreciates by 39% over the course of five years. This would mean a Clarity priced at $36,249 may only drop in monetary value to $22,032 in five years.
That's a very low depreciation rate when compared to other vehicles on the market.
Did Honda Recall Any of the Honda Clarity Models?
Honda is known for frequent recalls of its old and new models alike for problems that may threaten safety and efficiency. However, the Honda Clarity hasn't been recalled that many times given its unique history.
The one time Honda recalled the Clarity model was on 4th June 2020. The 2019 hybrid, electric, and fuel cell Clarity models were all recalled for certain faults in the seatbelt mechanism.
Please also read our article about how long the Honda Clarity lasts. 
How Much Do the Clarity Models Pollute?
For a model that was once named Green Car of the Year, the Honda Clarity may have 99 problems but pollution isn't one.
Fueleconomy.gov reveals that the Honda Clarity Plug-in Hybrid only emits 57 grams per mile and 0.9 metric tons per year.
It also has an energy impact score of just 2.3 barrels. This is as green as cars can get in this over-polluted world.
How Much Can the Clarity Models Tow?
The Honda Clarity has a massive curb weight of 4,052lbs.
However, it usually isn't used to tow weight, which might explain why there are no particular estimations from official sources.
If you must tow with the Clarity, ensure you limit your cargo to a level the vehicle can handle safely and use the correct towing gear.
How Reliable Is a Honda Clarity?
A vehicle's reliability rating can either make or mar it. Vehicles with strong reliability ratings earn the trust of thousands of owners who express confidence in their efficiency and durability.
As at the time of putting this together, U.S. News & World Report says the Clarity hasn't been properly tested for reliability.
In the same vein, J.D. Power claims there is no reliability rating available for the Honda Clarity.
Edmunds' Consumer Reviews however came in handy and the Clarity got a five-star rating based on a measly total of four reviews.
Also read our article about the Honda Clarity and keys.
How Safe Is a Honda Clarity?
The National Highway Traffic Safety Administration releases safety ratings for every car after conducting a series of tests on the vehicle.
However, there are currently no safety ratings for the Clarity from the NHTSA.
The Insurance Institute For Highway Safety also hasn't rated the Honda Clarity's safety just yet. However, by our evaluation, the Honda Clarity has a top-tier safety system. That's all thanks to the following features:
Adaptive Cruise Control
Automated Emergency Braking
Lane Departure Warning and Lane Keeping Assist
Anti-Lock Brakes
Airbags (Knee, Overhead, Side Impact, Front-Impact)
Seatbelt Pre-tensioners
Stability Control
What Is the Typical Buyer Demographic for this Model?
The Clarity's low sales figure makes it difficult to determine its buyer demographic. For a more practical outcome, we'll be focusing on the buyer demographic for the Plug-in Hybrid Electric section.
A comprehensive study by Hedges Company revealed that 54% of plug-in hybrid buyers are aged between 25 and 54.
Also, 22% are aged between 55 and 64 and 23% are 65 or older. Less than 1% are 24 or younger and that's likely due to how much these vehicles cost on average.
These numbers could also form an accurate buyer demographic for the Honda Clarity since it is one of the top PHEVs out there.
Honda Clarity Theft Numbers
The Honda Clarity isn't stolen nearly as often as other Honda models like the Honda Civic, Accord, or CR-V.
That's because there aren't frequent reports of thefts involving PHEVs like the Honda Clarity on a national scale.
Also, while the fuel-cell variant is still restricted to California, it doesn't have an alarming theft rate in the state.
References
2021 Honda Clarity | www.edmunds.com
HONDA CLARITY U.S SALES FIGURES | carsalesbase.com
Was this article helpful?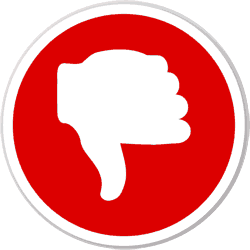 Did you find wrong information or was something missing?
We would love to hear your thoughts! (PS: We read ALL feedback)