The Honda Clarity is a fairly good car all around.It has a spacious and refined interior cabin with a lot of safety features for the driver and passengers.
It is available as a plug-in hybrid. And if you live in California, it is available to lease a hydrogen-powered fuel-cell model.
We've previously looked at how long the Honda Claritys last and we've also dived into some interesting statistics and facts about the Clarity. Now we'll turn to what problems people experience with these models.
Although it is a good car, it is not without some troubles.
Here is a list of some of its potential problems.
In-Car Electronics
Some folks have reported problems with its GPS system, voice control commands, radio, DVD player and camera sensor.
They just do not operate right all of the time.
This can be an annoying problem.
Display Screen Freezes Up
Sometimes, the display screen just freezes up. Turning the car on and off may resolve the issue. If not, you will have to take it to the dealer for a software update.
There is no charge for this service.
RELATED: How well the Clarity handless snow driving.
Squeaks and Other Noises
The Honda Clarity may have some squeaks and noises. This may be due to loose weather stripping or cracked seals.
Others have reported that the wheels have a rhythmic sound when speed is increased.
Some people have reported the windshield wipers vibrate too much.
It is definitely a hassle to have to drive with squeaks and noises. It is just plain distracting for both the driver and the passengers.
Climate System
There have been refrigerant leaks and automatic climate control issues with the Honda Clarity. This can affect how the cooling system works in the car.
A defective cabin sensor has been noted.
This can be replaced by the dealer under warranty.
Electric System
There have been a number of problems with the electric system in the Honda Clarity. These issues include problems with the ignition switch, battery, rotor, and engine harness. It is no fun when the car will not turn on for you.
Some of these parts are covered under warranty.
Headlights
Some headlights on the Honda Clarity do not project out far enough.
It makes it hard to see at night. It can be fixed by the dealer and is covered under warranty.
Tire Pressure Monitor
Sometimes, the tire pressure light comes on when it is not necessary.It can happen when you are driving on the highway.
This issue can be fixed by the dealer.
Warning Lights
Warning lights may come on when not necessary.
This includes the warning lights for the engine and ac. 
This problem can be repaired at the dealership.
Suspension
There have been reported problems with the suspension system of the Honda Clarity. This includes things like the shocks, wheel balance, steering linkage and spring bars.Problems with the suspension system can make for a bumpy ride when driving this car.
Most of these issues are covered under warranty,
Drive System
The drive system can have problems with traction control, electronic stability control, transfer case and electric failure.
The car just may not start up when you want it to.
Fuel System
There may be fuel pump problems, stalling, hesitation or fuel leaks. You just might wind up having to fill the gas tank more often.
It causes a problem for drivers.
Emission Control Devices
Emission control device issues have affected a number of Clarity models. It is an electronic glitch. It can be fixed by the dealer and is covered under warranty.
Paint and Trim
The paint on the Honda Clarity may fade, crack or peel.The interior and exterior trim may come loose. You certainly do not want your car looking old before its time.
These issues are also covered under the warranty.
Backup Camera
The backup camera may malfunction.
Several owners of the Honda Clarity have reported this problem. If the car is still under warranty, the repair is at no cost to the owner.
This is a safety issue, especially if there are kids nearby. You do not want to have any problems when you are backing up your car.
General Pros and Cons for the Honda Clarity
The Pros:
Fast Acceleration
The Honda Clarity electric hybrid powertrain and engine are remarkably fast. It is easy to cruise around and go fast from a full stop. It does lose a little power when going up hills on the highway, but that is typical of a car in this category.Overall, it puts out a solid show when it comes to quick acceleration.And that makes this sedan just fun to drive.
Exact Steering and Handling
The Honda Clarity has very precise steering and handling. Both offer much control for the driver when on the road.There is no body roll or a feeling of heaviness. It is smooth sailing in the Honda Clarity.
A Whisper Ride
Even with driving fast on the highway, this car does not make a peep. It is so smooth and quiet, you can barely hear it. And the noise cancellation works great.You do not hear any road noise or wind. The cabin is very quiet.You experience tranquility in the Honda Clarity. This makes it perfect for long road trips.
Very Comfortable Cabin
Comfort is king in the Honda Clarity. It has comfortable interior appointments. Both front and rear sets are well padded and ideal for lateral and lumbar support. Whether leather or vinyl, the trim looks royal with either.
The open pore wood and suede accents give this car a lux look. It also has a low ride height, which makes it easy for those with mobility issues.No heads will strike any part of the car when entering or exiting.
All around, the Honda Clarity is an exceptionally cozy car to ride in.
Clear Outward Visibility
There is no sloping rear roofline in this car. That keeps outward visibility open for the driver. Blind spots are minimized by the blind spot monitoring system. And the roof pillars are very slender. The rear view camera helps with backing out, but you are able to see very well anyway. This makes it easy to backup safely.
Voice Control and Natural Speech
The Honda Clarity has an excellent voice control system.It responds to natural speech patterns and voice.Many car voice control systems cannot do this.It gives you leverage when driving the car. You can keep your hands on the wheel without having to mess with the infotainment controls. This makes driving on the road much safer.
Space for the Small Stuff
The Honda Clarity has many small space storage areas. And they are strategically placed in the cabin. There are cup and bottle holders, door pockets and a spacious console. Easily hide your devices to keep them safe. Everyone has lots of gadgets today, and the Honda Clarity just makes it easier to store all of them.
Great Fuel Efficiency
The Honda Clarity averaged 52 mpg. Even on a low battery, this car gets 47 mpg. That is excellent. You will save a lot of money.
Honda Sensing
This car has a bundled suite equipped for every trim level. That means that no matter which model of the Clarity you choose, you still get lane assist, adaptive cruise control, and forward-collision warning. That is a good deal. The Honda Clarity comes with all of the safety features to keep you and your passenger's safe while on the road.
The Cons:
In-car electronics
Display screen freeze up
Squeaks and noises
Climate system
Electronic system
Headlights
Suspension system
Fuel system
Driver pressure monitor
Tire pressure system
Drive system
Backup camera
Emissions control devices
What Do the Reviewers Say?
According to AutoTrader,
"Around town, however, the real story is the Clarity's burly 232 lb-ft of instantaneous electric torque, which makes it decently responsive off the line no matter what mode it's in. The Clarity isn't exactly quick, but it's no eco-slug"
Kkb states,
"The 2021 Honda Clarity drapes the same skin over two very different cars. Underneath its unique styling, the Clarity can either be a plug-in gasoline hybrid or a hydrogen fuel-cell-powered sedan."
Resale Prices
Year Mileage Price

| | | |
| --- | --- | --- |
| 2022 | 52 mpg | $54,000 |
| 2021 | 50 mpg | $48,000 |
| 2020 | 49 mpg | $43,000 |
Final Thoughts
The Honda Clarity has unique styling.
Underneath its skin, it can be either a hydrogen fuel cell-powered sedan or a plug-in gas hybrid. Either way, you can be an environmentally responsible driver with the Honda Clarity.
Plus, it offers an excellent range for driving.
GO BACK: Honda problems per model.
Sources
https://www.autotrader.com/car-reviews/2021-honda-clarity-review
https://www.kbb.com/honda/clarity-plug-in-hybrid/
Was this article helpful?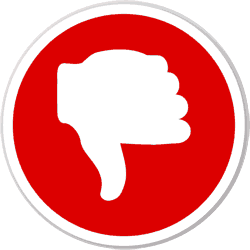 Did you find wrong information or was something missing?
We would love to hear your thoughts! (PS: We read ALL feedback)
ⓘ  The information in this article is based on data from National Highway Traffic Safety Administration (NHTSA) recall reports, consumer complaints submitted to the NHTSA, reliability ratings from J.D. Power, auto review and rating sites such as Edmunds, specialist forums, etc. We analyzed this data to provide insights into the best and worst years for these vehicle models.
---