As more people realize the advantages of EVs, the necessity for proper charging infrastructure becomes more and more essential. EV charging stations, designated locations where EV owners can charge their vehicles, are important to this infrastructure. 
This, however, presents an essential question – Can gasoline-powered vehicles park at these EV charging stations?
Here's Why Gas Cars Should Not Park at EV Charging Spots:
To guarantee that EVs have swift and unrestricted access to key charging infrastructure, petrol cars should not park near EV charging stations. In order to discourage such usage and protect the integrity of the charging network, depending on the state, violations may result in fines.
Can Any Car Park in a Charging Spot?
Allowing any type of car to park at EV charging stations would severely undermine the essential convenience and accessibility on which EV users rely.
Consider a situation in which these areas are routinely utilized by non-electric vehicles. An EV driver in desperate need of a charge to complete their journey would face extra delays and hassles. 
This scenario goes against the fundamental point of having designated charging spots, which is to guarantee that electric vehicles have quick and easy access to charging services.
Furthermore, we have to consider the increasing demand for EVs – EV buyers and owners are already worried about the availability of charging spots.
The number of EVs on the road is projected to increase as more people realize the benefits of electric transportation. Naturally, a rise in EV ownership will result in an increase in the need for charging infrastructure.
The wide network of gas stations is a significant benefit for traditional gasoline-powered vehicles. EV charging facilities, like petrol stations, are designated to guarantee that electric cars have the essential infrastructure for charging.
Ultimately, limiting EV charging places to electric vehicles is a deliberate move designed to promote a sustainable transportation system.
You might also be interested in learning why electric cars charge so slowly.
Is It Illegal in Any State To Park in Charging Spots?
Parking a non-electric car on an EV charging spot is unlawful in several states. 
This practice, known as "ICEing," occurs when internal combustion engine (ICE) vehicles obstruct authorized charging areas for electric vehicles. 
Unfortunately, non-electric cars frequently obstruct EV charging stations. This scenario can be especially aggravating for electric vehicle (EV) users who rely on these charging stations. 
Some localities have recognized the seriousness of the situation and implemented state and local rules, dubbed "anti-ICEing" laws, to discourage ICE cars from parking in EV locations.
To address this issue, the following states have passed anti-ICE legislation:
Arizona
California
Florida
Hawaii
Washington
Oregon
Illinois
Connecticut
Rhode Island
Massachusetts
New Hampshire
Colorado
Nevada
North Dakota
New York
Virginia
Maryland
To add, even in places where such regulations do not exist, the private corporation or entity in charge of the charging station or parking lot may have procedures in place to handle this issue. 
What Happens if You Find a Non-Electric Car in Your Charging Spot?
Finding a non-electric car parked in your assigned EV charging space can be frustrating, but understanding how to manage it is essential in ensuring fair timely access to charging infrastructure.
When confronted with this scenario, the EV owner's first move is to record the situation. Photograph or film the non-electric car occupying the charging space. When reporting the infraction, this paperwork can be used as proof.
Following that, the EV owner should notify the proper authorities as soon as possible via dedicated hotlines or online venues for reporting such circumstances. 
This means providing information regarding the misconduct, such as the location, and time, and any proof, such as pictures or recordings.
Authorities can then take the necessary action once the report is submitted. 
Consequences for ICEing can vary and may involve fining the owner of a non-electric car for the incident. Officials may also tow the car in some situations to vacate the charging site so that it is available for EV customers.
Overall, reporting these violations and the steps that follow serve to protect the goal of dedicated EV charging sites, ensuring that electric car users can rely on their availability and promoting responsible usage of critical infrastructure, such as these stations.
Penalties & Fines for Parking in EV Stations
Fines and penalties for parking in EV charging spaces are key to maintaining the efficiency and availability of public charging infrastructure, ensuring that electric vehicle (EV) drivers have quick and unobstructed access to charging facilities.
A public EV charging station is explicitly defined as a public parking place with charging equipment, hence it has its own set of regulations. 
The U.S. Department of Transportation Federal Highway Administration's Manual on Uniform Traffic Control Devices stipulates specific requirements for warning signs at these charging stations. 
This sign not only identifies the station but also specifies that the space is strictly for EV charging.
As of 2023, public EV charging stations are required to disclose all costs and fees linked with their operation. 
This openness is required so that users are informed of the charges associated with utilizing the charging station. Furthermore, this law prevents any conflicts or ambiguities regarding the expenses incurred.
It also stipulates that if a non-electric car parks in an approved public EV charging station without linking to the charging equipment it will face a $124 fine. 
This penalty is intended to deter unauthorized use of these charging stations and to enforce the restriction that they are only for EV charging.
Read Also: How Big Are Batteries On Electric Cars? (Explained)
Rules & Regulations
The laws and regulations governing the use of EV charging stations are critical to supporting the development and efficiency of EV usage.
Here is a simple explanation to help you grasp these rules:
| | |
| --- | --- |
| Rule | Description |
| Designation for Electric Vehicles | EV charging spots are designated exclusively for electric vehicles to address their unique charging needs. This ensures that EV owners have reliable and convenient access to charging, promoting EV adoption. |
| Local Municipality and Governing Bodies | Local municipalities and governing bodies set rules based on the specific needs of their community, considering factors such as traffic patterns and population density.  |
| Streamlining Charging Access | Rules and regulations are aimed at organizing parking spaces to maximize accessibility and convenience for EV owners.  |
| Penalties and Fines | Penalties and fines deter non-electric vehicles from using EV charging spots. The fines can vary in amount based on the severity of the violation. |
| Public Awareness and Education | Alongside penalties, public awareness and education initiatives inform both EV and non-EV drivers about the significance of EV charging spots, penalties for misuse, and the positive impact of adherence. This can be achieved through appropriate signage.  |
Final Thoughts
In conclusion, the overriding idea of EV laws and regulations is to ensure that these designated locations are solely dedicated to EVs, ensuring swift access to crucial charging infrastructure.
The restriction gives present and future EV owners confidence in the availability of charging stations.
Sources
Victoria to fine non-electric car owners who park in designated EV spots
Is it illegal to block electric car spots?
Was this article helpful?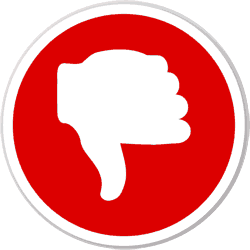 Did you find wrong information or was something missing?
We would love to hear your thoughts! (PS: We read ALL feedback)