The locally built 2024 Toyota Tundra has been named Truck of Texas for the second time in three years by the Texas Auto Writers Association (TAWA). The award was announced at TAWA's annual Texas Truck Rodeo event held earlier this month.
The Tundra pickups have been known to easily go over 300,000 miles without trouble. One of our favorite full-size trucks here at the Motor & Wheels office.
The Prestigious Truck of Texas Award
The coveted Truck of Texas award represents the pinnacle of achievement for pickup trucks in one of the industry's largest markets. Presented annually by the Texas Auto Writers Association (TAWA), the award goes to the most outstanding truck that meets the needs of Texas consumers, who buy nearly one in five trucks in the U.S.
To earn the Truck of Texas honor, contenders must excel across diverse criteria: capabilities, innovations, design, value, and Texas appeal. TAWA's professional automotive journalists comprehensively evaluate each entry to select the winner.
The Toyota Tundra first seized the award in 2008 upon unveiling its second-generation redesign.
More Honor for Toyota
In addition to the Tundra's top honor, Toyota vehicles also took home awards for Full-Size SUV (2024 Grand Highlander), Best Powertrain (Toyota i-Force MAX Turbocharged Hybrid), and Best Audio Multimedia System (Toyota Audio Multimedia).
"The Tundra is not only an American story, but a Texan story: assembled at our manufacturing plant in San Antonio,"
said Joe Moses, VP of Vehicle Marketing and Communications for Toyota.
"We are thrilled to see the positive impact the Tundra continues to have on the truck segment and are honored that TAWA recognized the Toyota Tundra as the Truck of Texas for a second time."
Born from "invincible," the 2024 Tundra lives up to its hardy name with features and tech to suit any lifestyle. A host of off-road capabilities includes Multi-Terrain Select, Crawl Control, and a selectable rear locker for rugged terrain. The truck also debuts an intuitive 14-inch touchscreen and voice-activated multimedia system.
For towing, Tundra introduces groundbreaking driver assistance technology. Sensors and cameras make hooking up a trailer easier than ever. Straight Path Assist also helps keep trailers backing up in a straight line. Inside, expect a tailored cabin with options like:
a panoramic moonroof,
power vertical rear window,
and 12.3-inch digital instrument panel.
"The Texas Auto Writers Association Truck of Texas award is a prestigious honor, and the 2024 Toyota Tundra has truly earned the title,"
said TAWA President Teia Collier.
"The Tundra continues to impress, and our members were excited to bestow the honor to this vehicle for a second time."
The 2024 Toyota Tundra competed against trucks from all major manufacturers at the Texas Truck Rodeo, held at Eagles Canyon Raceway in Decatur. Over 37 journalists evaluated the vehicles on and off-road, judging interior, exterior, value, performance and appeal.
For the second time, the Texas-tough Toyota Tundra came out on top.
TAWA is a nonprofit association dedicated to promoting professionalism and quality journalism in Texas for over 20 years. The group hosts two major annual events, Texas Auto Roundup and Texas Truck Rodeo, which allow members to test drive the latest offerings from various automakers in one place.
The 2024 Toyota Tundra is now on sale and arriving at dealerships.
Sources
https://www.prnewswire.com/news-releases/texas-built-toyota-tundra-named-truck-of-texas-for-second-time-301984294.html
https://www.texasautowriters.org/
Was this article helpful?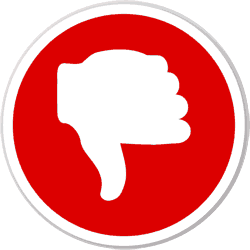 Did you find wrong information or was something missing?
We would love to hear your thoughts! (PS: We read ALL feedback)