Introduced as a midsize sedan in 2006, the Fusion was a revolutionary model in its own rights.
It offered a stylish design and solid performance, two things rarely seen on midsize sedans. This, and other improvements made to the model in later years, increased its popularity among Americans.
Stylish, powerful, and comfortable, the Fusion offers all you need in a midsize sedan. Also available in gas-electric or plug-in hybrid variants, the Fusion sips gas, reducing fuel costs.
Moreover, the Fusion can handle just about any road condition, thanks to its all-wheel-drive capability.
Note, the Ford Fusion is called "Ford Mondeo" across Europe.
This article contains important statistics about the Fusion models that you may find useful in your buying journey.
Read on to get annual sales figures, recall actions, resale values, safety ratings, buyer demographic data, and many more!
How
Many Ford

Fusions Have Been Sold Per Year in The U.S.?

Since its release in 2006, the Fusion has remained one of the highest-selling vehicles in the midsize segment.

First-year sales totaled 142,502 units, increasing to 149,552 the following year.

Annual sales continued to average over 100,000 units until 2010 when Ford sold 219,219 Fusions. Afterward, the average number of Fusions sold yearly increased to over 200,000 units.

Here you can see the best and worst years for Ford Fusion.

Annual Fusion sales finally peaked in 2014, with Ford selling 306,860 units.

The Fusion hasn't been able to replicate the sales performance of the 2010-2015 era in later years. In 2018, Ford Fusion sales dipped under 200,000 units for the first time in eight years.

The situation also didn't improve the next year as sales fell by 4% to 166,045 units. Many suspect the declining sales figure is behind Ford's decision to discontinue the model in the near future.

While surprising, Ford's move makes sense, given that demand for compact cars in the U.S. is slowly ebbing. Americans are moving to bigger vehicles, and small car sales are taking a hit [midsize car sales fell by 7% in 2019].

Here's a table showing annual sales figures for the Fusion since 2006:
| | |
| --- | --- |
| Year | No. Of Units Sold |
| 2019 | 166,045 |
| 2018 | 173,600 |
| 2017 | 209,623 |
| 2016 | 265,840 |
| 2015 | 300,170 |
| 2014 | 306,860 |
| 2013 | 295,280 |
| 2012 | 241,263 |
| 2011 | 248,067 |
| 2010 | 219,219 |
| 2009 | 180,671 |
| 2008 | 147,959 |
| 2007 | 149,502 |
| 2006 | 142,502 |
What Year Did Ford Start the Fusion Models?
Ford started producing the Fusion in 2005, releasing it in 2006.
At inception, the Fusion was offered in S, S.E., and SEL trims. Engine options included a 2.3-liter Duratec 23 I4 engine producing 160 horsepower and a 3.0 L Duratec V6 engine producing 221 horsepower.
The Fusion lineup has undergone several changes over the years. Ford introduced an AWD-equipped Fusion model in 2007. It also offered newer infotainment features such as satellite radio and a DVD-based navigation system on Fusion models that year.
In 2008, the Fusion got the Anti-Lock Braking System (ABS) and a tire pressure monitoring system.
Ford redesigned the Fusion in 2010. Significant changes include the addition of a hybrid model to the Fusion lineup. A new Fusion Sport model also made an appearance, powered by a 3.5 L V6 engine producing 263 horsepower.
The Fusion also got a blind-spot monitoring system that year. The second generation of Fusion models started in 2013. The Fusion Energi, a plug-in hybrid, made its debut, joining the existing gas-electric Ford Hybrid.
Ford outfitted Fusion models with advanced safety features, including lane-keeping assist, pre-collision warning, and adaptive cruise control. A new Titanium model replaced the SEL as the most luxurious trim in the Fusion lineup.
To date, the Fusion has been in production for 14 years, undergoing two separate iterations:
2006–2012 (First Generation)
2013–present (Second Generation)
How Is the Fuel Economy on a Ford Fusion?
Fuel economy-wise, little separates the various gasoline-powered models, and they offer a combined 24 MPG on average.
If you really want to save fuel costs, then the hybrid Fusions are your best picks. There's a gas-electric hybrid as well as a plug-in hybrid.
Both have remarkable fuel-efficiency, although this comes at the expense of performance.
Here's a breakdown of fuel economy numbers for the Fusion models:
Model
City MPG
Highway MPG
Combined MPG
Fusion FWD 1.5 L (4-cyl.)
23
34
27
Fusion AWD 2.0 L (4-cyl.)
20
29
23
Fusion FWD 2.0 L (4-cyl.)
21
31
25
Fusion FWD 2.5 L (4-cyl.)
21
31
24
Fusion FWD Hybrid

2.0 L (4-cyl.)

43
41
42
Fusion Plug-In Hybrid

2.0 L (4-cyl.)

–
–
43 (with regular gasoline)
How Quickly Do
Ford Fusions

Depreciate?

Resale values for the Ford Fusion aren't that great when compared with those of rivals like the Honda Accord and the Toyota Camry.

Automotive research site iSeeCars ranked the Fusion Energi among its highest depreciating hybrid vehicles. Yes, one could argue that hybrids depreciate faster than gas-only models.

However, rivals, including the Honda Accord and Toyota Camry, have hybrid variants, and these don't depreciate as fast as the Fusion hybrid.

On average, you can expect your Fusion to retain 44.16% of its value after five years of use. That makes for a five-year depreciation rate of 55.4%.

We have more on this in our article about common problems with Ford Fusion.
Did Ford Recall any of the Ford Fusion Models?
The Ford Fusion has been recalled 30 times over the course of its 14-year existence.
We have ranked each model year according to its number of recall involvements.
Note: A recall action may cover several model years at a time.
| | |
| --- | --- |
| Model Year | No. Of Recalls |
| 2013 | `13 |
| 2014 | 11 |
| 2010 | 9 |
| 2011 | 6 |
| 2015 | 5 |
| 2016 | 5 |
| 2009 | 4 |
| 2007 | 3 |
| 2008 | 3 |
| 2012 | 3 |
| 2006 | 3 |
| 2017 | 3 |
| 2018 | 1 |
How Much Do the Fusion Models Pollute?
As with fuel economy, levels of CO2 emissions vary across the Fusion models.
Our advice?
Pick either gas-electric hybrid or the plug-in variant if you want to reduce your carbon footprint. These consume less fuel and emit far lesser amounts of greenhouse gases into the atmosphere.
By comparison, the gas-powered models have higher pollution numbers as they consume more fuel.
Below is a breakdown of pollution figures for 2020 line of Fusion models:
| | | |
| --- | --- | --- |
| Model | CO2 Emissions | Emissions Score |
| Fusion Plug-in Hybrid | 99 grams per mile | 10/10 |
| Fusion Hybrid | 211 grams per mile | 9/10 |
| Fusion FWD (1.5-liter) | 327 grams per mile | 6/10 |
| Fusion FWD (2.0-liter) | 355 grams per mile | 5/10 |
| Fusion FWD (2.5-liter) | 364 grams per mile | 5/10 |
| Fusion AWD | 384 grams per mile | 5/10 |
How Much Can the Fusion Models Tow?
The Fusion (with the 2.0 L V4) has a limited towing capacity of 2,000 lbs.
Smaller-engined models are rated at 1,000 lbs. The Ford Hybrid and Energi models don't have specified towing capacities.
We won't advise towing with the Fusion, however. It weighs only 3,500 lbs and towing with a vehicle that light won't likely end well.
You could expose your car to several problems, including engine failure as well as transmission and differential wear.
How Reliable Is a Ford Fusion?
Although not as reliable as its Japanese rivals, the Fusion offers some level of dependability.
It received a 4/5 Predicted Reliability Score from J.D. Power. Similarly, RepairPal gives it a 4/5 Reliability Rating, ranking it 18th out of 24 midsize cars.
Reliability scores aside, your Fusion will only stay in good condition if you service it regularly.
Fail to maintain it, and the Fusion will leave you on the roadside repeatedly.
How Safe Is a Ford Fusion?
Safety has always been a strong suit of the Fusion models.
For 2020, models come with the Ford Co-Pilot 360 safety suite. Features include blind spot information system, lane-keeping assist, cross-traffic alert, a rearview camera, automatic high-beam headlamps, pre-collision assist, and automatic emergency braking.
The 2020 Fusion performed well on crash tests conducted by the top safety organizations in the country. The NHTSA gave it the coveted 5-star safety rating, indicating high scores on all tests carried out.
The Fusion also did well on the IIHS tests and received 'Good' scores across all tests. However, the IIHS deemed the Fusion's headlights below average, giving it a 'Poor' rating.
What Is the Typical Buyer Demographic for This Model?
Most of the Fusion's buyer demographic comprises male individuals.
They are younger than the average midsize buyer (54 years) with a median age of 52 years. Moreover, they earn around $84,348 on average as annual household income.
Also important to note is that a minority (24%) of Fusion buyers are members of Generation Y (those born between 1977 and 1994). This could account for why the median age of this buyer demographic is lower than the segment's average.
Fusion buyers are budget-conscious buyers and often opt for lower-priced vehicles. Besides, they show a preference for versatile and dependable cars that can handle rigorous driving.
Ford Fusion Theft Numbers
Small, midsize cars like Ford Fusion are usually attractive targets for both lone thieves and theft rings.
These models are easy to drive off and strip for parts. They then sell these parts on the black market to unsuspecting buyers.
Moreover, bestselling models are always attractive targets because of their popularity. In 2017, the NICB ranked the Fusion as the fifth most-stolen vehicle in America.
Here are annual theft figures for the Fusion models from 2006 through 2014 [Data got from NHTSA Vehicle Theft Rate Database]:
| | |
| --- | --- |
| Year | No. Of Models Stolen |
| 2006 | 217 |
| 2007 | 266 |
| 2008 | 259 |
| 2009 | 96 |
| 2010 | 341 |
| 2011 | 239 |
| 2012 | 371 |
| 2013 | 342 |
| 2014 | 446 |
Sources
https://www.cnet.com/roadshow/news/ford-fusion-discontinued-2020/
https://www.fueleconomy.gov/feg/bymodel/2020_Ford_Fusion.shtml
https://www.fueleconomy.gov/feg/PowerSearch.do?action=noform&path=1&year1=2020&year2=2020&make=Ford&baseModel=Fusion&srchtyp=ym
https://usedfirst.com/cars/ford/fusion/
http://www.fordproblems.com/models/fusion/recalls/
https://www.quora.com/Can-a-Ford-Fusion-pull-a-small-camping-trailer-without-strain
https://cars.usnews.com/cars-trucks/ford/fusion/reliability
https://repairpal.com/reliability/ford/fusion.amp
https://www.ford.com/cars/fusion/features/smart/
https://www.nhtsa.gov/vehicle/2020/FORD/FUSION/4%252520DR/FWD
https://www.iihs.org/ratings/vehicle/ford/fusion-4-door-sedan/2020
https://www.jdpower.com/cars/expert-reviews/powersteering-2017-ford-fusion-review
https://www.nicb.org/news/news-releases/2017-hot-wheels-report
Was this article helpful?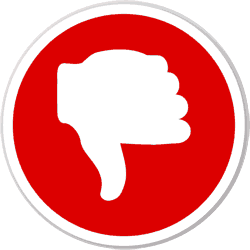 Did you find wrong information or was something missing?
We would love to hear your thoughts! (PS: We read ALL feedback)