Noted for its distinctive styling, the Ford Flex debuted at the 2007 New York International Auto Show. It would go on sale the next year, polarizing critics and the entire automotive community.
Many advocates felt the Flex's boxy design set it apart from other family haulers. Others criticized the design, saying it looked more like a tall wagon than a crossover SUV.
If you can look past the unconventional design, the Flex is a good buy, especially if you have a family. It combines both SUV and minivan functionality, offering increased cabin room, cargo-carrying capacity, and comfortable seating.
Ford discontinued the Flex in 2019, but you have plenty of used versions to choose from. You'd do well to read our statistics guide for the Flex models before buying, though.
We review sales data, safety ratings, resale values, recalls, pollution figures, theft rates, and many more!
How
Many Ford

Flex Have

Been Sold

Per Year in The U.S.?

Despite Ford's attempt to market the Flex as an alternative to the traditional minivan, it never caught on with most Americans. Its weird shape certainly didn't help matters.
This is not saying the Flex had no loyal buyers of its own. The numbers were just too small, and the Flex became a cult-like vehicle bought by the minority.
First-year sales for the Ford Flex totaled 38,717, far less than the 100,000 units Ford had targeted. In fact, annual sales never topped 30,000 units after that second year.
However, you should check our list of best and worst years for the Ford Flex.
Ford would sell between 22,000-29,000 Flex models per year until 2019, its last production year. All-time sales of the Flex totaled close to 290,000 units.
Here's a breakdown of annual sales figures for the Ford Flex since 2009:
| | |
| --- | --- |
| Year | No. Of  Units Sold |
| 2019 | 24,484 |
| 2018 | 20,308 |
| 2017 | 22,839 |
| 2016 | 22,668 |
| 2015 | 19,570 |
| 2014 | 23,822 |
| 2013 | 25,953 |
| 2012 | 28,224 |
| 2011 | 27,428 |
| 2010 | 34,227 |
| 2009 | 38,717 |
What Year Did Ford Start the Flex Models?
Ford launched the Flex at the 2007 New York International Auto Show.
Upon its release, the Flex was marketed as a full-size crossover SUV that could serve as a trusty family hauler. Ford touted the Flex's cargo capacity and roomy cabin, indicating it was a better alternative to the big minivan models.
At inception, Ford offered the Flex in three trims: S.E., SEL, and Limited. Buyers could also opt to buy Flex vehicles either in six-passenger or seven-passenger configurations. A 3.5-liter V6 engine producing 262 horsepower was the sole engine option available.
In 2010, a turbocharged EcoBoost V6 producing 355 horsepower became available for AWD-equipped models.
The Flex received a major makeover for the 2013 model year, kicking off its second generation. Significant changes included the substitution of the single-bar grille with a three-bar grille design and introducing a newly designed steering wheel.
As part of its decision to cut slow-selling vehicles from its lineup, Ford stopped production of the Flex models in 2019.
The Flex had been in production for 11 years, undergoing two generations:
2009 – 2012 [First Generation]
2013 – 2019 [Second Generation]
How Is the Fuel Economy On Ford Flex?
Fuel economy isn't a strong suit of most body-on-frame full-size SUVs.
However, the Flex's gas mileage is dismal, thanks to a pair of fuel-thirsty six-cylinder engines.
Across all models in the Flex lineup, the best gas mileage you'll get is a combined 19 MPG. Other models give fuel economy numbers in the 17-18 [combined] MPG range.
Despite its poor fuel efficiency, you can take solace in the fact that Flex models can use regular unleaded fuel. At least, you won't have to cough up extra cash to buy premium gasoline.
Still, we won't advise you to buy Ford Flex if fuel economy is a major concern for you.
Below is a table showing fuel economy figures for the Flex models:
| | | | |
| --- | --- | --- | --- |
| Model | City MPG | Highway MPG | Combined MPG |
| Ford Flex FWD 3.5 L (6-cyl.) | 16 | 23 | 19 |
| Ford Flex AWD 3.5 L (6-cyl.) | 16 | 22 | 18 |
| Ford Flex AWD 3.5 L (6-cyl.) | 15 | 21 | 17 |
How Quickly Do Ford Flex Depreciate?
As we explained earlier, the Ford Flex was never a bestselling model.
If anything, it was one of Ford's lowest-selling vehicles. People didn't fall in love with the crossover, and demand remained low. The lack of demand means pre-owned models command average to below-average resale value on the market.
If you are buying a new Flex, you can expect it to lose 36.98% of its value after three years and 66.78% after five years.
This means your Flex will have 63.02% of its value after three years and 33.22% after five years.
Did Ford Recall Any of the Ford Flex Models?
Perhaps because of its low-volume model status, the Ford Flex hasn't faced many recalls, with 10 recalls in total during its 11-year production run.
If you're buying a pre-owned model, avoid those released between 2013 and 2014, as they have the highest number of recalls.
We've ranked each model year according to their involvements in recall actions:
| | |
| --- | --- |
| Model Year | No. Of Recalls |
| 2013 | 5 |
| 2014 | 3 |
| 2015 | 2 |
| 2011 | 2 |
| 2012 | 2 |
| 2009 | 1 |
| 2010 | 1 |
| 2016 | 1 |
| 2017 | 1 |
| 2019 | 1 |
How Much Do the Flex Models Pollute?
Given their big, fuel-guzzling engines and poor gas mileage, we're hardly surprised at the Flex's dismal pollution figures.
The Flex models release, on average, a whopping 495 grams of greenhouse gases into the atmosphere per mile. If you're an environmentally conscious individual, the Flex model isn't the vehicle you want.
Here's a table showing pollution figures on the Flex models based on EPA estimates:
| | | |
| --- | --- | --- |
| Model | Greenhouse Gas Emissions | Emissions Score |
| Ford Flex FWD 3.5 L (6-cyl.) | 468 grams per mile | 3/10 |
| Ford Flex AWD 3.5 L (6-cyl.) | 494 grams per mile | 3/10 |
| Ford Flex AWD3.5 L (6-cyl.) | 523 grams per mile | 3/10 |
How Much Do the Flex Models Tow?
Towing capacity on the various Flex models varies according to the powertrain beneath the hood.
Base FWD models with the regular 3.5-liter six-cylinder engine can tow up to 2,000 lbs. On the other hand, AWD-equipped models with the turbocharged V6 engine have a higher towing capacity and can haul up to 4,500 lbs. 
However, you'll need to buy the optional Class III Trailer Tow Package before you can tow the maximum 4,500 lbs.
It costs $570 on the SEL and Limited trims and comes with a Trailer Sway Control feature that allows you tow safely.
How Reliable Are Ford Flex?
Flex's reliability straddles the line between 'below-average' and 'poor.' J.D. Power is particularly dismissive of the model's dependability, giving it a 2.5/5 Predicted Reliability Rating.
Similarly, RepairPal gives the Flex a 3.5/5 Reliability Rating, placing it near the bottom of the segment in terms of reliability. Moreover, annual maintenance costs on the Flex total of $713, which is higher than the segment's average [$647].
If you are buying the Flex, you'll need to know what problems to prepare for.
Here are some of the most commonly reported problems on the Ford Flex:
Door Ajar light malfunctions
MyFord technology doesn't work properly
Throttle body failure
Power assist steering disables
Engine failure
Electrical system problems
Swollen lug nuts
How Safe Are Ford Flex?
Unlike other Ford models, only one Flex model [Limited] comes standard with Ford's Co-Pilot 360 safety suite.
Nonetheless, the other models have a decent array of safety technologies that include traction control [AdvanceTrac] with roll stability control, anti-lock brakes [ABS], and rear parking sensors.
The vehicle also comes with backup cameras, and dual-stage driver and passenger front airbags.
The Limited model, which comes with the Co-Pilot 360 system, adds blind-spot monitoring with cross-traffic alert capabilities and rear collision warning. Active parking assist, pre-collision warning, and adaptive cruise control are also available. 
You may be concerned about the Ford Flex's performance on crash tests conducted by the IIHS, though. It received an 'Acceptable' rating for its protection of passenger and driver in the event of a crash. The Flex also received 'Marginal' and 'Poor' scores for its headlights.
The NHTSA hasn't tested any of the Ford Flex models.
What Is the Typical Buyer Demographic for This Model?
The majority of Flex's buyer demographic comprises married individuals [specifically women].
In addition, they tend to be younger, with many of them being relatively fresh college graduates. They earn, on average, more than $98,000 per year, making them quite affluent.
Another interesting fact about Flex buyers is that this model is often their first Ford vehicle.
Ford Flex Theft Numbers
As it is a low-volume model, thefts of the Ford Flex are far lesser compared to its bestselling cousins.
However, this doesn't guarantee that your Flex vehicle is free of the risk of theft. We'd advise you to secure your vehicle at all times to prevent thieves from stealing it.
Here are annual theft rates for the Flex extending from 2009 to 2014 [based on data gotten from the NHTSA Vehicle Theft Rate Database]:
| | |
| --- | --- |
| Model | No. Of Models Stolen |
| 2009 | 44 |
| 2010 | 22 |
| 2011 | 17 |
| 2012 | 9 |
| 2013 | 22 |
| 2014 | 21 |
References:
Flex Your Cargo-Hauling Muscles in the 2019 Ford Flex
Was this article helpful?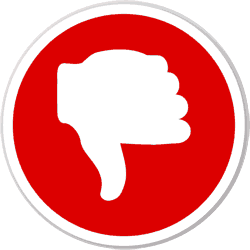 Did you find wrong information or was something missing?
We would love to hear your thoughts! (PS: We read ALL feedback)