Introduced in 1997, the Expedition was Ford's four-door full-size SUV in the U.S.
It replaced the discontinued Ford Bronco SUV, and is, today, Ford's biggest SUV in production. Competitors include the Chevrolet Suburban, GMC Yukon, and Nissan Armada.
This article contains key facts and numbers concerning the Expedition models.
Read on to get production history, annual sales, resale values, tow ratings, fuel economy figures, and buyer demographic data.
How
Many Ford

Expeditions Have Been Sold in The U.S.?

Since its release in 1997, the Ford Expedition has remained one of the highest-selling large SUVs in the United States.
In fact, it has appeared regularly on annual lists of the top three bestselling American full-size SUVs. Such sales performance results from the Expedition's popularity among families and individuals who desire utility and comfort.
Upon release, the Expedition hit the ground running, selling 214,524 units in the first year alone. Ford would sell over 200,000 units per year throughout the model's first generation.
You can check the buyer demographics for SUVs here.
Sales declined in the model's second generation, and the yearly average reduced to over 100,000 units sold. The model's third generation models fared worse, selling under 50,000 units per year.
However, annual sales of the Expedition have improved since it was redesigned in 2018. Higher demand has seen average yearly sales of the Expedition rise to over 70,000 units.
Below is a breakdown of annual sales data for the Expedition starting from 1997:
| | |
| --- | --- |
| Year | No. Of Units Sold |
| 2019 | 88,830 |
| 2018 | 65,542 |
| 2017 | 51,883 |
| 2016 | 59,835 |
| 2015 | 41,443 |
| 2014 | 44,632 |
| 2013 | 38,350 |
| 2012 | 38,062 |
| 2011 | 40,499 |
| 2010 | 37,336 |
| 2009 | 31,655 |
| 2008 | 55,123 |
| 2007 | 90,287 |
| 2006 | 87,203 |
| 2005 | 114,137 |
| 2004 | 159,846 |
| 2003 | 181,547 |
| 2002 | 163,454 |
| 2001 | 178,045 |
| 2000 | 213,483 |
| 1999 | 233,125 |
| 1998 | 225,703 |
| 1997 | 214,524 |
What Year Did Ford Start the Expedition Models?
Ford started production of the Expedition model in 1996, releasing it for the 1997 model year.
It featured optional three-row seating, dual-zone climate control, power moon roof, Mach audio system, etc. A 4.6-liter V8 engine producing 215 horsepower was standard on all models. Buyers could also choose the optional 5.4-liter V8, which produced 230 horsepower.
Since the model's release, Ford has made several changes to the Expedition over the years. In particular, the Expedition's powertrain, design, body dimensions, safety system, and performance have received significant improvements.
Currently, Ford offers the Expedition in both regular and extended-wheelbase "MAX" body types. Trim levels include the base XLT, upscale Limited, and luxury King Ranch and Platinum.
To date, the Expedition has remained in production for 23 years, undergoing four separate iterations:
1997–2002 (First Generation)
2003–2006 (Second Generation)
2007–2017 (Third Generation)
2018–present (Fourth Generation)
How Is the Fuel Economy on a Ford Expedition?
Big full-size SUVs rarely have good gas mileage, and the Expedition is no different.
While Ford claims the Expedition's twin-turbocharged V6 is more fuel-efficient than a V8, EPA ratings tell a different story.
The best fuel economy figure we found for the Expedition was a combined 19 MPG. Nonetheless, the Expedition beats rivals, including the Nissan Armada, Chevrolet Suburban, and GMC Yukon in terms of fuel efficiency.
Here is a table showing EPA-estimated gas mileage for the Ford Expedition models:
| | | | |
| --- | --- | --- | --- |
| Model | City MPG | Highway MPG | Combined MPG |
| Ford Expedition 2WD 3.5-liter (6-cyl.) | 17 | 23 | 19 |
| Ford Expedition MAX 2WD 3.5-liter (6-cyl.) | 17 | 23 | 19 |
| Ford Expedition 4WD 3.5-liter (6-cyl.) | 17 | 23 | 19 |
| Ford Expedition MAX 4WD (6-cyl.) | 16 | 21 | 18 |
 How Quickly Do Ford Expedition Depreciate?
Among vehicles, luxury full-size SUVs are not the best at holding their value.
However, the Expedition has better-than-average depreciation rates, thanks to strong consumer demand for the model. With its impressive cargo volume, expansive interior, and hauling ability, it is easy to see why many buyers find the Expedition attractive.
Healthy demand protects the Expedition models against adverse depreciation that befalls luxury vehicles.
According to Kelley Blue Book, a new Expedition model will retain 39.9% of its initial value after five years. This makes for a five-year depreciation rate of 60.1%.
The only full-size models with lower depreciation rates are the Toyota Sequoia and GMC Yukon.
Did Ford Recall Any of the Ford Expedition Models?
Since it started production in 1997, the Ford Expedition has seen 43 recalls.
Model years with the highest number of recalls include 1997, 2000, and 2001.
Below is a table showing each model year and the number of recalls issued for it:
| | |
| --- | --- |
| Model Year | No. Of Recalls |
| 2000 | 11 |
| 2001 | 10 |
| 1997 | 9 |
| 1999 | 9 |
| 2003 | 6 |
| 2006 | 6 |
| 2018 | 6 |
| 2005 | 5 |
| 2008 | 4 |
| 2002 | 4 |
| 2012 | 3 |
| 2007 | 2 |
| 2009 | 1 |
 How Much Do the Expedition Models Pollute?
With its imposing size, the Expedition is not for the faint of heart.
It is not for the environmentally conscious, either. Because of their fuel-thirsty six-cylinder engines, the Expedition models have high greenhouse gas emissions.
From EPA estimates, the two-wheel-drive models emit, on average, 467 grams of CO2 per mile. 4WD-equipped Expedition variants fare worse, emitting 483 grams of CO2 per mile.  
Here's a breakdown of emissions figures for the Expedition models:
| | | |
| --- | --- | --- |
| Model | Greenhouse Gas Emissions | Emissions Rating |
| Ford Expedition 2WD 3.5-liter (6-cyl.) | 467 grams per mile | 3/10 |
| Ford Expedition MAX 2WD 3.5-liter (6-cyl.) | 467 grams per mile | 3/10 |
| Ford Expedition 4WD 3.5-liter (6-cyl.) | 473 grams per mile | 3/10 |
| Ford Expedition MAX 4WD 3.5-liter (6-cyl.) | 494 grams per mile | 3/10 |
 How Much Can the Expedition Models Tow?
With a standard 3.5-liter EcoBoost six-cylinder engine producing 375 horsepower and 470 lb.-ft of torque, the Expedition is the true performer.
When paired with the Heavy-Duty Trailer Tow Package, the Expedition hauls an impressive 9,300 lbs. This makes it the most powerful vehicle in the full-size segment.
Rivals including the GMC Yukon [8,500 lbs.], Nissan Armada [8,500 lbs.], and Chevrolet Tahoe [8,600 lbs.] have lower towing capacities.
More importantly, Expedition models come with features that make towing easy and safe. These include Trailer Sway Control, AdvanceTrac [with Roll Stability Control], and a Blind-Spot Monitoring System that monitors blind spots both around the vehicle and the trailer.
An optional Trailer Backup Assist feature also allows you to reverse a trailer with a simple twist of a knob.
How Reliable Is a Ford Expedition?
Expedition models have decent reliability and can handle rigorous use without breaking down.
RepairPal gives it a 3.0/5 Reliability Rating, ranking it 7th out of 14 full-size SUVs in terms of reliability. Similarly, J.D. Power gives the Expedition a 3/5 Predicted Reliability Score.
According to an iSeeCars study, the Expedition is one of the longest-lasting vehicles on the market. The Expedition was the third longest-lasting SUV, with 5.2% of its models crossing the 200,000 miles.
It also ranked as the third longest-lasting vehicle overall in the same study. Only the pair of Toyota's Sequoia and Land Cruiser last longer than the Expedition.
How Safe Is a Ford Expedition?
Sporting several advanced safety features, the Ford Expedition is one of the safest vehicles in the full-size SUV segment.
All Expedition trim levels come standard with the Co-Pilot 360 safety system.
Features in the suite include forward-collision warning [with automatic emergency braking], blind-spot monitoring [with cross-traffic alert], and lane-departure warning. Advanced parking assistance, rear-view cameras, and automatic high-beam headlights are included as well.
Read more about lights on Ford Expeditions here.
The Expedition gets five stars for safety from the NHTSA, performing well on crash tests. As at the time of writing this article, the IIHS hasn't tested the Expedition yet.
What Is the Typical Buyer Demographic for This Model?
Unsurprisingly, most of the individuals who buy the Expedition vehicle are males.
Moreover, they tend to be older and less wealthy compared to the average large SUV buyer. From available data, the median age of Expedition buyers is 58 years, and their annual household income totals $132,979.
By comparison, the average full-size SUV buyer is younger [53 years] and has a higher income [$157,498].
Typical buyers of the Expedition prefer to buy vehicles from a domestic manufacturer than from a foreign brand. Reliability and dependability are big concerns for this buyer demographic, and they often avoid vehicles with high servicing costs.
Conversely, they are less concerned about vehicle uniqueness and consider their vehicles as nothing more than a means of transportation.
Ford Expedition Theft Numbers
The NHTSA Vehicle Theft Rate Database doesn't contain theft data for full-size SUVs like the Ford Expedition.
Hence, we can't really determine theft rates for the model. However, we are sure the Expedition's large size and impressive anti-theft technology will make it a hard target for thieves.
Some standard/available anti-theft features on the Expedition models include:
SecuriLock Passive Anti-Theft System
Remote Keyless Entry System
Perimeter Alarm
Personal Safety System
SecuriCode Keyless Entry Keypad
MyKey
Inclination/Intrusion Sensors
Final Thoughts
For long, the Expedition has remained the favorite choice of families and individuals needing a comfortable vehicle with good hauling capacity.
The Expedition offers plenty of interior space and room for cargo. It also has best-in-class towing capacity and handles off-road driving like a champion.
References:
https://www.kbb.com/articles/best-cars/best-resale-value-full-size-suv/
https://www.ford.com/suvs/expedition/features/capability/
https://www.jdpower.com/cars/expert-reviews/powersteering-2018-ford-expedition-review
Was this article helpful?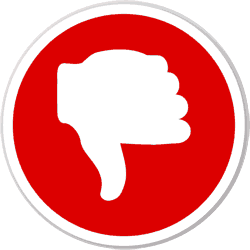 Did you find wrong information or was something missing?
We would love to hear your thoughts! (PS: We read ALL feedback)