Honda and Hyundai may sound similar to the ears, but they are clearly different. Their reputation for quality might inform you of choosing them, but it is important to know the distinguishing qualities of both brands.
If you are confused about which car to choose, we'll help you.
What is the difference between Hyundai and Honda?
The biggest difference between Honda and Hyundai is their country of origin. While Honda is Japanese, Hyundai is a South Korean company. Both make high-quality cars, but the Honda brand is much bigger than Hyundai. 
Other major differences include:
History
Honda is a Japanese car brand founded in 1948 by a motorcycle builder called Soichiro Honda.
At the time, Soichiro had already made his mark in the motorcycle world. So, it didn't take long before he became popular in the car industry.
In 1973, Honda made its breakthrough in America with the Honda Civic, which conserved fuel. By 1979, Honda became one of the best auto brands in the world when it released the Honda Accord.
Hyundai is a South Korean car brand established by Chung Ju Yung in 1947. The brand has a manufacturing plant off the Korean coast from which it exports vehicles to other countries.
Its most famous models are the Genesis Sedan and Santa Fe SUV.
Reputation
Honda has a reputation as a company that seeks to provide solutions to automobile problems and builds vehicles.
Hyundai, however, has a different reputation. The Hyundai brand has become more reputable for consistency in improving its features, style, and the quality of its interiors.
Even though Honda was one of the first car brands to produce electric vehicles, it has been behind in providing hybrid and upgraded versions of its vehicles.
Meanwhile, Hyundai has one of the most promising E.V. lines of any conventional automaker.
Models
The brands create several models in segments, like SUVs and sedans.
Honda is known for creating the bestselling models in different segments. The Honda Accord sells close to 300,000 per year. Another Honda car, the CR-V, sold almost 400,000 in 2019.
Hyundai is still trying to become the buyer's first choice in most segments. The Hyundai Elantra sedan and magnificent Hyundai Palisade are making waves, but they are not all-time favorites. Here are some of the problems with the Hyundai Palisade.
Which of the Two Is the More Reliable Car Brand?
Hyundai vehicles are more dependable than Honda cars, with all of its vehicles earning at least 3.5 out of 5 in the U.S. News reliability ratings. In contrast, only 3 Honda vehicles have received 3.0 out of 5 in the ratings.
Hyundai offers more warranty than Honda, partly to woo more customers. The Hyundai brand offers a 5 year/60,000-mile basic warranty and a 10-year/100,000-mile powertrain warranty.
Honda offers a 3-year/36,000-mile basic warranty and a 5-year/60,000-mile powertrain warranty.
We can argue that Honda has built a reputation for itself, so it doesn't have to do as much to earn their trust. But Hyundai consistently over-delivers in its vehicles and after-sales services.
For value-driven buyers, this can be a powerful motivation to buy.
Are

Hyundai Cheaper than Honda?

Hyundai vehicles are cheaper than Honda vehicles. Each Hyundai car has a lower starting price than its rival Honda model.

The Accent, Hyundai's cheapest model, retails at a starting price of $14,995. Hyundai's most expensive offering, the Santa Fe, costs $41, 300 for the 2018 model year.

Honda's most affordable model is the 2019 Fit, with a starting price of $16,190. The 2018 Pilot, a direct competitor of the Santa Fe, goes for $48,020.

Considering that Hyundai offers higher warranties, a slew of advanced driver-assist features, and lower prices, many money-conscious buyers would rather choose it over Honda.

In reality, Honda continues to enjoy stronger sales figures partly because of its formidable reputation and refined styling.
Does Hyundai or Honda Sell More Cars?
Honda makes more sales than Hyundai.
For the 2019 fiscal year, Hyundai Motor America sold 688,711 units, a three percent increase from the previous year. Comparatively, America Honda sold 1,608,176 cars and trucks, marking a year-on-year increase of 0.2 percent.
The above sales figures show that Honda sold close to one million vehicles more than Hyundai in the United States in 2019.
It is a testament to Honda's overwhelming popularity among the American driving public.
How Do the Prices on Repair and Maintenance Stack up?
Hyundai cars are more expensive to maintain than Honda cars.
It costs about $468 to service a Hyundai vehicle and $428 to repair Honda vehicles.
This might be a bit shocking since Honda cars are more expensive than Hyundai, but once you consider the regular upgrades, Hyundai applies to their cars, it ceases to be a surprise.
One major issue with Hyundai vehicles is that their spares are usually not readily available in aftermarket shops. And fewer technicians can handle their maintenance.
This is unlike Honda, which has a huge aftermarket catering to its many models. Also, more people are familiar with Honda's systems, which brings down the labor costs.
How Is the Performance of the Two Brands Compared?
Honda cars perform better than Hyundai cars. In the U.S. News for performance, Hyundai vehicles had an average score of 8.1 out of 10.
The Honda vehicles performing the best include 2019 Odyssey, 2018 Civic, and 2019 Ridgeline, all of which scored an average of 8.9 out of 10. In contrast, only one Hyundai car got a score of 8.8 out of 10.
In nearly every market segment where both brands offer competing models, Hondas outperform Hyundais.
A notable exception is the Honda HR-V versus Hyundai Kona, where the Kona scores almost a full point higher than the HR-V.
Another rare example is the Hyundai Loniq, which outscores the Honda Clarity in performance ratings. The Loniq has a score of 8.2, a few points higher than its Honda counterpart, the Clarity.
Which Brand Is More Durable?
Both Hyundai and Honda vehicles are very durable.
It is difficult to say which one enjoys greater longevity, but we'll have to give Hyundai the benefit of the doubt. This is because they have a longer warranty.
Hyundai offers a 5-year basic warranty while Honda offers much lower, a 3-year basic warranty.
Even with a few facts, Hyundai still takes the win in durability. In 2018, the J.D. Power Survey ranked Hyundai as the most dependable brand.
What About Safety?
Honda vehicles have better results in crash tests compared to Hyundais.
However, both Honda and Hyundai cars perform excellently, although there are disparities among specific models. However, Hyundai's average is brought down by the 2018 Elantra, which scored just an 8.9 out of 10 in U.S. News ratings.
The U.S. News ratings for the Elantra dropped after it only got a four-star rating in the National Highway Traffic Safety Administration (NHTSA).
Which Is a Better Used Car?
Not everyone can afford new cars. Used vehicles allow you to own a car on a tight budget.
Before choosing your pre-owned car brand, you might want to know the better go-to brand for used cars between Honda and Hyundai.
One factor that often affects the brand of a used car a person buys is the price. Of course, you probably wouldn't consider a used car if you weren't on a tight budget.
Many people in this category would go for Hyundai vehicles because they are cheaper. The starting price of a used Hyundai is $5,695, while the price for a used Honda starts at $7,500. 
However, for those who choose to overlook the price factor and focus on quality, Honda would be the better choice.
So, if you are trying to decide between getting a used Honda, or a used Hyundai, determine what factor matters more to you.
This is not to say that Hyundai does not produce quality cars. Hyundai strives to deliver value much more than the price you pay for their vehicles. But Honda cars just have better second-hand value.
Other Differences You Should Know of
There is a marked difference between the quality of the materials used in the interiors of both vehicles.
On average, Honda vehicles have higher interior scores than Hyundai vehicles. Honda is led by the Honda Odyssey with an 8.8 out of 10 scores. The 2019 Ridgeline and 2018 CR-V are in second place, with both having scores of 8.7 out of 10.
The Honda models, Odyssey, Ridgeline, and CR-V, are all noted for having cabins crammed with high-quality materials. The Ridgeline, while being a truck, is just as exquisite as an SUV, something few trucks can boast of.
Hyundai vehicles tend to use more hard plastics than Honda's. Many Hyundai models, just like the 2018 Santa Fe 2018 Kona, and 2019 Accent, have less cargo space than their Honda rivals, too.
The 2018 Elantra and the 2018 Sonata are notable exceptions, offering plenty of cargo space.
Was this article helpful?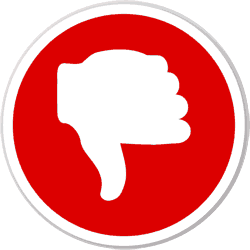 Did you find wrong information or was something missing?
We would love to hear your thoughts! (PS: We read ALL feedback)