Indeed, the remote start technology is not very famous in Europe. However, if you're on the lookout for the European cars that work with a remote start engine, stay on this page to discover plenty of them.
Plus, you'll also find the ones that do not have the feature, in case you want to avoid them.
Below is a list of some BMW vehicles that have remote engine start, as noted by Bimmer Tech:
G20 BMW 3 Series
G22 BMW 4 Series
G30 BMW 5 Series
G32 BMW 6 Series
G11 BMW 7 Series
G15 BMW 8 Series
G16 BMW M8
G29 BMW Z Series
01 BMW i3
12 BMW i8
G01 BMW X3
G02 BMW X4
G05 BMW X5
G06 BMW X6
G07 BMW X7
G08 BMW X8
With the introduction of the Mercedes Me Connect app, the use of the remote start feature in Mercedes-Benz has been greatly pronounced.
Here are some Mercedes-Benz Models that have remote start:
Mercedes-Benz CLA Class
Mercedes-Benz A-Class
Mercedes-Benz C-Class
Mercedes-Benz S-Class
Mercedes-Benz AMG GT
Mercedes-Benz GLC-Class
Other European cars with the remote engine start include:
Audi S4
Audi RS 3
Audi RS 6
Audi TT
Audi A4
Volkswagen Arteon
Volkswagen Jetta GLI
Volkswagen Golf GTI
Volkswagen Taos
Volkswagen Tiguan
Volkswagen Atlas
Volkswagen Passat
Volvo V90 Cross Country
Porsche Panamera
Porsche 911
You might also want to check 11 other great cars with remote start.
If you're on the lookout for the European cars with no remote start feature, find some of them below:
Ferrari Roma
Ferrari Portofino M
Audi Q8
Audi R8
Audi RS 7
Audi RS 5
Audi RS Q8
Audi A8
Audi A6
Volvo V60 Cross Country
Volvo XC90
Volvo XC40
Porsche Taycan
Porsche 718 Boxster
Porsche Cayenne
Porsche Macan
Why Do Some German Cars Not Have Remote Start?
Here are some possible reasons why some German cars may not have remote engine start:
1. Legal and regulatory requirements
Remote start features may be subject to local laws and regulations that govern vehicle emissions and safety requirements.
Some regions may have restrictions on idling or remote starting of vehicles for environmental or safety reasons, which could impact the availability of the technology in certain car models.
Note that while the remote start technology helps to simplify vehicular accessibility, it could also lead to environmental hazards. A common mistake by most users of such technology is their failure to switch off their engine after leaving the car.
This is dangerous to the environment, as it leads to a continuous spread of dangerous gas into the atmosphere. In a bid to control this, many European nations, including Germany, put in place some legal and regulatory requirements regarding the use of such technologies.
While this explains the reason for the lack of the remote start engine in many German cars, a number of new German vehicles now feature the technology, at least, as an option.
2. Market demand
Another important factor that facilitates the absence of the remote start technology in some German cars is market demand.
The demand for remote start functionality may vary by market and region. In some markets, remote engine start may be more popular due to customer preferences and other conditions, while in other markets, they may be less in demand.
Manufacturers often have no choice than to prioritize features based on regional customer preferences and market demand.
This explains why you see some German cars, especially the ones made for the North American market, featuring the remote start technology when several others don't.
Moreover, a number of German vehicles work with a manual gearbox as a standard feature, with the automatic variant only available as an option. Thus, fixing a remote start technology with a manual gearbox is complicated and best avoided.
Mind you, installing a remote starter in a manual car is not out of options, but it is not always a safe practice. This is because manual transmissions use mechanical shift linkage with no sensor to determine the state of the transmission.
3. Technical considerations
Integrating remote start functionality into a car's design and electronics can be complex. It often requires additional components and systems, such as remote key fobs, immobilizer systems, and engine management systems.
Some German car models or trim levels may not have the necessary hardware or software architecture to employ this technology. So, seeing some German cars with no remote start function could be a result of technical considerations.
4. Design choices
Manufacturers make design choices based on various factors, including cost, complexity, and overall vehicle performance.
Remote engine start may not be included in certain car models or trim levels to keep costs down or simplify vehicle features, particularly in entry-level or budget-conscious models.
It's important to note that car manufacturers continuously update their vehicle features and offerings. Also, the availability of remote start functionality may change over time as technology evolves, regulations change, and customer preferences evolve.
Do European Cars Still Use Actual Keys?
Yes, some European cars still use actual physical keys as a means of vehicle entry and ignition. While many modern cars, including those from European manufacturers, have transitioned to keyless entry and ignition systems, there are still some car models that use traditional keys.
The use of physical keys in cars can vary depending on the manufacturer, model, and trim level. This is why some European cars use actual keys as a standard feature while offering keyless ignition as an option.
Make sure you read about why European cars are different.
Moreover, some European car brands offer a mix of keyless entry and ignition systems as well as traditional physical keys. This choice depends on the customer's preferences and the specific model or trim level.
Besides, most European vehicles work with a dual key fob that could function as a smart key and a traditional key whenever needed. This is a common practice in most Mercedes-Benz vehicles as well as several other European brands.
It's worth noting that even in vehicles with keyless entry and ignition systems, there are often backup methods or options available in case of battery failure or other issues.
For example, many keyless ignition systems fail to function effectively when the key fob is faulty or its battery is low. When this happens, you can explore a backup option, if provided, to avoid delay in using your vehicle.
Do Audis Generally Have Remote Start?
Audi does not offer an official remote start feature on its vehicles for the European market. This is because of the German regulations regarding the use of vehicle without a driver behind the wheel.
Recall that Audi is a German automaker and most of their vehicles are made in Germany. Thus, it becomes mandatory for the brand to comply with the German regulations.
However, it's important to note that features and options can vary by region, model, and model year.
Some Audi vehicles sold in North American markets may offer remote start as an optional feature. This is because, aside from its few disadvantages, the remote start technology is often useful in some climatic conditions.
How?
This technology allows you to start the engine remotely, using a key fob or a mobile app, typically for the purpose of pre-conditioning the vehicle's interior temperature or defrosting the windshield.
Do BMWs Generally Have Remote Start?
Like Audi, BMW didn't initially offer a factory-installed remote start feature on its vehicles for the European market. However, as noted by Bimmer Tech, BMW started offering the remote start engine feature from 2019 onward with their iDrive system 7.0.
Mind you, this feature is mostly available in their premium packages as an extra factory option.
Like other manufacturers, BMW may offer remote start as an optional feature in some of its vehicles in other markets, such as North America, where it is more commonly used.
Note that this brand does offer a variety of other remote functions through its BMW connected app. These include remote locking and unlocking, vehicle location tracking, and climate control pre-conditioning.
However, these features typically require an active BMW Connected subscription and may not be available on all of their models.
That said, make sure you read about the 4 main issues with remote engine cars.
Are There Any Rules Around Remote Start for Cars in Europe?
Of course, there are rules around remote start for cars in Europe. While stating the reason for the absence of remote engine start in previous BMW vehicles, BMW of Lincoln notes that:
Some laws apply to the German and European markets, which prevents the remote start from being included. The purpose is to prevent a vehicle from idling too long.
Moreover, the remote start technology is subject to various rules and regulations in Europe, which may vary by country and jurisdiction.
Here are some common rules and considerations around the technology in Europe:
Legal requirements
Remote start systems must comply with applicable laws and regulations in the country where the vehicle is registered and operated. These may include rules related to emissions, noise, and vehicle safety.
Privacy and data protection
Remote start systems that use mobile apps or other connected technologies may collect and process personal data, such as location information and user preferences.
Compliance with data protection and privacy laws, such as the European Union's General Data Protection Regulation (GDPR), is important when implementing the remote features.
Radio frequency interference
Because the system uses radio frequency (RF) technology, it may be subject to regulations related to RF interference. These regulations aim to prevent interference with other radio communications and devices, and compliance with such regulations is typically required.
Vehicle security
Remote start systems should not compromise the security of the vehicle or make it more susceptible to theft or unauthorized access.
Therefore, compliance with vehicle security standards and guidelines, as well as proper installation and use of remote start systems, is important to ensure the safety and security of the vehicle.
Source
BMW Remote Start. What Is It and How To Add It To BMW? | BimmerTech
Was this article helpful?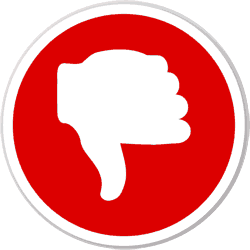 Did you find wrong information or was something missing?
We would love to hear your thoughts! (PS: We read ALL feedback)