The popularity of touchscreen display in modern cars has increased.
While many drivers admire this technology, quite a few others see it as an unnecessary distraction.
Notwithstanding, almost all modern electric cars, with a few exceptions, have touchscreen displays.
In this article, we list three electric vehicles that have no touchscreen display.
1. Fiat 500e Base (2013–2014 models)
The Fiat 500e Base is one of the most affordable electric vehicles. With availability in the United Kingdom, The Netherlands, and Germany, this vehicle is a popular compact EV.
You may be surprised to read that the 2013 and 2014 models of this vehicle have no touchscreen display.
The dashboard is simply equipped with an easy-to-use infotainment system that only displays the odometer, time, radio info, and other simple media experience.
While users admire the stylish appearance of this car, the small cabin has served as a major point of discontent for many others.
In fact, the 2013 Fiat 500e base is popularly regarded as a 2-seater car due to its very compact size. Regardless, the small car has many features you'll find in many bigger EV, except the touchscreen display.
i. 2013 Fiat 500e Base
The 2013 Fiat 500e is a city-friendly car. Although it is mostly sold in California, it is a very compact 4-passenger car that can most conveniently accommodate two people.
This car is powered by an 83-kilowatt electric motor and it has a single speed transmission and a range of 87 miles on a single charge.
With a 24kWh lithium-ion battery pack, Fiat claims that this vehicle can charge fully within 4 hours, from a 240V power source. It also features a push-button-start engine to grant users the convenience expected of a modern electric vehicle.
Being a modern vehicle, this compact car features the antilock braking technology, fully equipped airbags, keyless entry, automatic climate control, as well as a rear packing sensor
Although the 2013 Fiat 500e Base has no touchscreen display, Fiat makes a provision for an optional external screen.
ii. 2014 Fiat 500e Base
Like the 2013 model, the 2014 Fiat 500e can also charge fully within 4 hours if plugged into a 240V power source.
According to a test report by Edmunds, this 2014 500e can travel from zero to 60 mph in 8.2 seconds. So, it is fast for an EV of this quality, especially when considered the price.
Overall, the 2014 Fiat 500e has all the features of the 2013 models.
2. 2014 Smart Fortwo Electric
Powered by a 55kw motor and 17.6kWh lithium-ion battery, the 2014 Smart Fortwo offers an electrical-powered drive up to 76 miles on a single charge.
While this car offers multiple in-car entertainment that features AM/FM stereo, USB connection, an auxiliary audio input, and 2 compact speakers, it has no touchscreen display.
As the name implies, this vehicle can only accommodate 2 occupants since it has only two seats installed. With a length of 106.1 inches and a height of 60.7 inches, users admire the compact form of the 2014 Smart Fortwo Electric vehicle.
This vehicle features a panoramic roof that you can adjust, a remote keyless entry, and an automatic climate control, amongst several other modern features.
If you love to drive with a sophisticated stereo system, you can check the latest Smart Fortwo electric models, as this only features a modest dash media.
Mind you, the stereo can be converted into a more modern version that features the touchscreen technology.
3. 2017 Mitsubishi i-Miev
Costing less than $20,000, the 2017 Mitsubishi i-Miev offers a modern electric drive at an entry-level price.
The battery of this EV car is small. It will only cover around 59 miles before running out, and it doesn't charge as fast as the others. So, it's only suitable for short trips, as it's not even a fast EV.
The 2017 Mitsubishi i-Miev is powered by a 49-kilowatt electric motor and a 16kWh lithium-ion battery, which is the least of the electric vehicles we highlight.
Unlike the Smart Fortwo Electric, the 2017 Mitsubishi i-Miev makes a provision for a backseat. However, the space may not be convenient for tall occupants, especially those with long legs.
The vehicle is equipped with an automatic headlight, heated side mirrors, heated front seats, split folding rear seats, and an air conditioning system. The dash has a CD player and an auxiliary jack which are complemented by a six-speaker sound system.
However, the screen is a small horizontal-sized digital display with no touchscreen.
Mind you, this vehicle has an optional navigation package that offers a 7-inch touchscreen, a rearview camera, a Bluetooth hands-free system, as well as the steering wheel audio control.
To improve your in-car entertainment experience, there are many electric cars with Apple CarPlay that allow you to connect your iPhone to the vehicle's infotainment system.
Final Thoughts
Since the inception of the first modern electric vehicle introduced by General Motors in 1997, automobile technologies have greatly advanced in this regard.
Even if the GM EV 1 may not be a very suitable EV car now, other vehicle manufacturers have introduced a series of exquisite electric vehicles.
Whether you love an EV car with a wide display or you prefer the ones with a very simple display system, there is an extensive choice to select from.
Was this article helpful?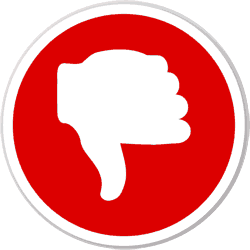 Did you find wrong information or was something missing?
We would love to hear your thoughts! (PS: We read ALL feedback)