Electric cars are now the modern marvel in terms of advancements in the auto industry. Electric cars paired with Apple CarPlay are even more so advanced.
Car manufacturers are now developing advanced infotainment systems in more of their electric cars. This is because of general customer demand.
However, both Apple Carplay and electric vehicles are relatively new in the industry. This means that not all EVs will have Apple CarPlay support as standard.
In this article, we're listing some EV models that have Apple CarPlay support.
Let's get started.
1. Nissan LEAF
The 2019 Nissan Leaf is an affordable hatchback that has a lot of new technology integrated even in standard variants. The Leaf now has a redesigned NissanConnect infotainment system with Apple CarPlay Support.
This Nissan model works well with Apple iPhones to connect the CarPlay app. The app works seamlessly with the standard NissanConnect infotainment system.
Manufacturers often have trouble integrating systems like Android Auto and Apple CarPlay with their own infotainment system.
Owners of the Nissan Leaf are pleased with how well Apple CarPlay works with the in-car system. The touchscreen is smooth and responds well to commands from your smartphone.
Older cars that were the first to introduce the Apple CarPlay with their own systems were not very successful. The system was often slow and getting it to work with your smartphone was difficult.
Nowadays, the iOS interface is seen throughout your infotainment system and you can smoothly use all your apps. Driving is safer with hands-free phone calls, text messaging, and listening to music.
2. Hyundai Tucson
Apple smartphone lovers who own the 2022 Hyundai Tucson will be pleased to know that it supports Apple CarPlay. The crisp and clear 8-inch touchscreen display shows full information from your smartphone.
You'll be able to use navigation apps from Apple's app store and use voice commands to control some functions. The wireless integration makes driving even safer and more convenient.
Apple CarPlay is fun to use if you look at all the possibilities that it has when connected to the car. You can easily use your favorite streaming devices or listen to music straight from your phone.
This is also possible with some SUVs with Apple CarPlay.
The Hyundai Tucson has a lot going for it in terms of looks, safety, space, and technology. This makes it a good choice for those who like long-distance driving.
Features of this plug-in Hybrid compact SUV really come in handy when on long-distance drives that need more entertainment.
The ample interior space makes it an excellent family SUV, which is also great for daily driving. Hyundai is known for making great models suitable for a wide range of customers.
The entertainment package on most Hyundai cars is impressive, with large display touchscreens and premium sound systems. All that coupled with Apple CarPlay support makes the Tucson a great EV.
Read this article to learn about common Hyundai Tucson problems.
3. Toyota bZ4X
Toyota is one of the biggest manufacturers of reliable and modern cars and it now introduces the bZ4X. This is an up-to-date SUV with an awesome infotainment system that supports Apple CarPlay.
This new SUV from Toyota is fresh off the lot with great safety features, good interior space, and technology features. It competes with rivals such as the Kia EV6 and VW ID.4 and looks much like the RAV4.
This will be Toyota's first all-electric vehicle and it has not disappointed in the EV market regarding safety, driveability, and tech features that are all on point.
The entry-level models get a smaller 8-inch touchscreen with premium models getting a bigger 12.3-inch touchscreen display. Both displays are crisp and clear but can sometimes be slow to recognize touches.
Smartphone integration is easy with your Apple smartphone and also lets you mirror the phone's screens. Smartphone mirroring means you will not have to touch your phone in order to control it.
With Apple CarPlay, you will also be able to use the same apps or listen to the same music you have on your phone. Most owners of Apple CarPlay like the use of navigation apps and using voice commands.
4. Kia EV6
The Kia EV6 is one of those models that the company can be proud of because of its features and versatility. It often appears as a firm favorite among Kia car lovers and now Apple CarPlay fans will also love it.
The interior of this model is well put-together with accessible buttons and easy-to-use infotainment systems. The touchscreens give great visibility and support both Android Auto and Apple CarPlay.
This was a great move for the company because iPhone users want to be able to use Apple CarPlay in cars. The feature was not a huge hit in the beginning, but manufacturers now see its popularity.
Unfortunately, the CarPlay version on the Kia EV6 is the wired version, which means you will have to connect a cable to use it. Other versions enable the smartphone to be connected wirelessly with all the features still intact.
Apple CarPlay is standard among all EV6 trims and this is a welcomed surprise. Many other competitors have the features as an extra or it is not included at all.
As the integration of Apple CarPlay is introduced into more cars as standard, it will enhance driver safety. The ability to use Siri as a driving assistant will mean you keep your eyes on the road more.
5. Hyundai Ioniq 5
Yet another new electric vehicle from Hyundai is the Ioniq 5, with an exceptional range of 303 miles on a full charge. The interior is just as stylish with a giant touchscreen and an infotainment system that supports Apple CarPlay.
Inside you'll find the large 12.3-inch touchscreen display where you can control most of the car's functions. This is also where information from a connected smartphone will be displayed.
The Hyundai Ioniq 5 supports wired Apple CarPlay and Android Auto among its many well-designed features. This means you'll need a cable connection to use Apple CarPlay and its features.
Unfortunately, a wired connection is not very convenient in the age of wireless connections. Manufacturers are aware of this and now wireless CarPlay is becoming more common.
Hyundai designed the Ioniq 5 to be as modern looking as possible and coupled it with features that are just as advanced. Both the instrument cluster and infotainment system display are large and crystal clear.
A powerful 12.3-inch touchscreen infotainment display can show all the necessary information about the car. You'll find a blind-spot monitor, battery information, and a navigation system.
As soon as your phone is connected to the car, you will find information about the vehicle and your phone visible. This enables you to use voice commands to control some features of the vehicle.
Lots of CarPlay fans love using it for third-party navigation apps in their car's infotainment system. Most standard factory navigation apps from the car manufacturer are often slow and not up to date.
Unfortunately, older Hyundai models do not support Apple CarPlay and Android Auto, as these are fairly new features in the industry.
Owners of older cars that want the convenience of Apple CarPlay and Android Auto in their cars will have to opt for the aftermarket. This will mean the current dashboard unit will have to be removed for the new one to be installed.
Aftermarket vehicle infotainment manufacturers such as Alpine and Pioneer will have aftermarket in-dash display systems that support Apple CarPlay and Android Auto.
Aftermarket displays are often inexpensive and offer modern features you'd find in some of the latest cars. They are also smooth, responsive, and connect really well with various smartphones.
Besides the wired Apple CarPlay connection, you can read this article to learn about common Hyundai Ioniq 5 problems.
Was this article helpful?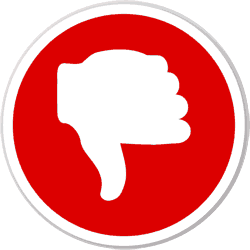 Did you find wrong information or was something missing?
We would love to hear your thoughts! (PS: We read ALL feedback)