Having a high-ground clearance vehicle is crucial, especially when you do a lot of off-road driving or have to drive through a poorly maintained road.
They are majorly good for driving through hilly terrains because the base of the car is high off the ground.
This article has put together 4 electric cars that have high ground clearance alongside their prices and overall efficiency. Also, delve into some sports cars with high ground clearance.
1. Rivian 1T
This is an impressive EV truck that has a high ground clearance of up to 14 inches, with a fine performance for off-roading.
The Rivian is one of the heaviest trucks, as it weighs 7,148 pounds because of its large 135-kW battery.
The Rivian is 217.1 inches long and 87.1 inches wide, excluding the mirrors, and the base price of this truck is $74,075, according to caranddriver.
Electric Motors and Battery Packs
The Rivian 1T features four electric motors that give it a remarkable performance, even with its heavy size. The four electric motors produce up to 562 kW, with each motor producing 162-163 kW. This gives it a combined 835 horsepower and 908 pounds of torque.
For its massive battery pack, it was put on a test trial that suggests 124-125 kWh was usable for driving. This makes the Rivian 1T EV reliable on journeys and it has an estimated range of 314 miles per battery charge. 
Tires
The Rivian 1T tires come in three unique sets of Pirelli tires. The sets include the Road, Sport and All- Terrain.
Out of these three, the best choice for off-roading is the Pirelli 20-inch All-Terrain 275/65R20 116H tires. They are specifically designed to handle the hard rock surfaces that come with off-roading.
Suspension
The Rivian has an adjustable air suspension that allows you to lower or raise the height of the vehicle.
The ground clearance can move from 7.9 to 14.9 inches with this suspension as the difference in height can reach about 6.5 inches as stated by motorbiscuit.com.
Plus, it has a towing capacity of 10,000 pounds.
You may also be interested in SUVs with the lowest ground clearance.
2. Ford F-150 Lightning
The Ford F-150 Lightning is a standard all-wheel drive EV truck with a ground clearance of 8.5 inches to 12 inches based on the model.
Thus, the Lightning is a suitable model for off-road driving. The base price of the 2022 Ford is $39,974 according to motorbiscuit.com.
Electric Motors and Battery Packs
The Ford F-150 Lightning has two usable battery capacities. The first is the 98.0-kWh standard range battery, and the second is the 131.0-kWh Extended Range pack.
While the truck with a 98.0 kWh battery, gets up to 230 miles of range, the latter deliver up to 300 miles. 
It also has a pair of permanent magnet motors that produce 426 hp for the standard range model and 580 hp for the extended range version. Both versions of the lightning still deliver 775 lb-ft of torque. 
Tires
Ford gives the vehicle all-season tires which may not be suitable for off-roading. However, changing to all-terrain tires is probably the best choice to improve your off-roading experience.
The Lightning features 18, 20 and 22-inch wheels depending on the trim. Large wheels are better for climbing over objects and hard surfaces. This doesn't mean the 18-inch wheels are not good for off-roading, but why settle for less when you can have better?
The 20-inch wheels of the XLT trim and the 22-inch wheels of the Platinum give your Lightning higher ground clearance with facing obstacles.
Suspension
The Ford Lightning has a standard adjustable air suspension that increases the height of the vehicle. This gives it a ground clearance of 8.5 to 12 inches.
Interestingly, the 2022 Ford Lightning is the first pickup truck that has an independent rear suspension as against the traditional leaf springs and rear axle. This provides an improved ride and better handling while off-roading.
In addition, the maximum towing capacity of the F-150 Lightning is 10,000 pounds.
Related: How Much Do Electric Car Batteries Weigh? (Explained)
3. Subaru Solterra
This was the first EV made from its brand. It features a standard all-wheel drive with a ground clearance of 8.7 inches. This makes it ideal for off-roading.
It was co-designed with the Toyota bZ4X, but it differed in terms of its price and wheel drive. The bZ4X came with a standard front-wheel drive and a lesser price.
Electric Motors and Battery Packs 
The Subaru Solterra has two electric motors with a 72.8 kWh lithium-ion battery pack.
The estimated miles per battery charge for the Premium trim is 228 miles while it delivers 222 miles in the Limited and Touring trims.
Its electric motors produce 215 horsepower and 249 pounds of torque. While this is not extraordinary, it does decently well on hilly terrains. Cars experts claimed that Subaru will have so many competitors in the coming years as regards its battery range.
Tires
The Subaru Solterra comes with all-season tires on its standard 18 and optional 20-inch wheels. The vehicle has performed well for off-road adventures as its three trims have a ground clearance of 8.3 inches.
However, the downside is its short range and a bit of highway noise. The maximum towing capacity of the Subaru Solterra has not been officially estimated, but major sources state that it should be able to tow around 2.000 pounds.
Related: 11 Affordable Electric Cars With 3 Full Rear Seats (With Prices)
4. BMW IX
The IX features a standard all-wheel drive with a ground clearance of 8.8 inches. This IX SUV will do nicely for any off-roading adventure. The floor price of the IX is $83,200 according to motorbiscuit.com.
Electric Motors and Battery Packs
BMW IX has two electric motors (front and rear) which produce a combined output of 610hp and 811 lb-ft of torque. The front motor individually delivers 255 hp and the rear offers 483 hp on a normal operation.
The IX also features a 111.5 kWh battery that offers a maximum range of 300 miles and supports charging up to 195kW.
Interestingly, BMW states that they plan to produce a new wave battery called the Gemini in their upcoming cars. The company claimed that this battery will have enough energy to go 600 miles per battery charge. 
The significant difference between this new battery and the previous one is the reduction of the conventional lithium-ion battery materials such as cobalt, graphite and nickel.
It was recorded that BMW reduced lithium use by 20% and graphite use by 60%. 
Tires
The BMW IX has a 20 X 8.5-inch wheel rim size, although there are still other available wheels depending on the car model. This gives the vehicle a smooth body roll and a good experience if taken for off-roading.
Thankfully, Pirelli says it plans to supply its P Zero Elect tires as original and standard equipment for the BMW IX. These Elect tires are known for their firm grip, low rolling resistance, and durability.
This would ultimately boost the mileage, thanks to its superior aerodynamics, and improve the overall efficiency of the vehicle without affecting the rim protection.
Conclusively, the braked towing capacity of the IX is estimated to be 2,500 pounds, while the unbraked capacity is 750kg.
Related: Here's Why Electric Cars Go Through Tires Faster (Explained)
Sources
Should You Take The 2022 Rivian Off-Road? | getjerry.com
Was this article helpful?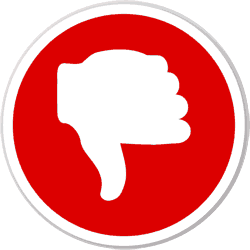 Did you find wrong information or was something missing?
We would love to hear your thoughts! (PS: We read ALL feedback)