A couple of things make electric cars different from gas-powered vehicles.
We have a fun article here with a full list of things that are very different in electric cars.
90% of EVs don't have a traditional gear lever. In most cases, an EV will have one or two forward gears. That would be all.
Interestingly, few innovative automakers found a way to manufacture EVs with gears and manual transmissions. These industry leaders went on to include manual transmissions to EV motorcycles, too. Also, Tesla models don't have manual gear.
Toyota is one such automaker. This Japanese car manufacturer is mad serious about recreating the manual experience in an EV.
A year ago, they filed a patent that described methods of simulating clutch pressure and shift reaction force.
Let's take a look at EVs with manual transmission.
1. Porsche Taycan Turbo S Cross Turismo
The Porsche Taycan comes with not one but two-speed transmission.
All Taycans trims (except the entry-level trim) have an electric motor on each axle. They also come with a two-speed rear engine gearbox and a flat battery pack.
This EV is a blend of high performance and aesthetic excellence. It will attract you from a distance with its instantly recognizable design. Drive it, and you will agree that it is one of the best high-performing cars.
What makes the drive architecture of the Taycan unique is a synchronous motor on the rear axle. This feature gives it excellent performance. Especially on slippery terrain.
The powertrain
The all-wheel-drive Taycan comes standard with one electric motor per axle, with a one-speed transmission up front and a two-speed transmission in the rear.
If you love speed, this is your car. The Taycan can produce 616 horsepower and 774 pound-feet of torque.
Push it hard; it'll accelerate up to 162 mph from 0-60 mph in 2.4 seconds.
Cost
The Taycan will cost you around $187,600.
2. The Audi e-Tron GT
Another great EV with gears is the Audi e-Tron GT.
It has a two-speed automatic rear axle transmission. The automatic transmission comes in handy when you take off. So expect your take-offs to be exciting.
Outside, the Audi e-Tron GT looks sporty. A look that we expect from any supercar. It stands out with its more expertly crafted bodywork.
On the road, this EV is a beast.
It delivers a calm ride and adrenaline rush-induced acceleration. Thanks to a motor at each axle, the combined output starts at 522 horsepower.
Open the door, and the elegance and technologically advanced features of the e-Tron will wow you.
The powertrain
Although some consider the e-Tron GT a remake of the Taycan, it's unique. And the transmission is one feature that makes it so.
The all-new e-Tron GT doesn't have one gear but two gearboxes!
The motor produces 350kW of power and 630 Nm of torque, which is impressive. It can accelerate from 0-100km/h in 4.1 seconds.
At the same time, the RS e-Tron GT produces 440kW (475kW in boost mode) and 830 Nm and hits 100km/h in 3.3 seconds.
Cost
Pricing starts at $181,700 before on-road costs. The top-of-the-range RS e-Tron GT will cost you $249,700 before on-road costs.
3. Six-speed Ford Mustang EV
This is a Ford Mustang EV, another beast on the road. Ford took things up a notch by adding manual gear.
Unfortunately, there's only one copy of the Ford Mustang EV with a six-speed manual gearbox.
Every other Mach E comes with a direct-drive single speed transmission.
Did we mention an 800-volt battery system, which hints long driving range?
On the road, the Mustang will zing past many cars. The all-wheel-drive Extended Range model sprints from 0 to 60 mph in 5.1 seconds.
The Mustang EV has poised handling, making it perfect for driving on slippery roads.
Powertrain
Ford Mustang EV has a single speed transmission, except one concept model that features a manual gearbox.
Cost
The Ford Mustang entry-level trim starts at $43,895. You will pay up to $67,995 for the high-performance Mach-E GT Performance trim.
4. Toyota Sports EV
In early 2022, Toyota announced its intention to build an EV sports car with gears and manual transmission. While this EV is not available yet, Toyota already has patented it. Clever move Toyota!
You should expect this EV to simulate the feel of driving a clutch-and-gearbox car.
It will have an artificial clutch, a make-believe stick shift, and a three-mode selector. With this car, you will experience the joy of driving with a manual transmission on an EV.
And Toyota says they'll make sure that their Toyota EV doesn't stall.
Outside, the Toyota EV will be an athletic-looking electric sport. They haven't released interior features. But we expect it to have leather seats and other quality materials.
Powertrain
Toyota hasn't unveiled specifications yet. But we expect the new EV to share the powertrain of the Toyota Lexus EV. The Lexus can accelerate from 0 to 60 mph in just over two seconds.
Toyota plans to launch no less than 30 new Toyota and Lexus battery-electric models by 2030 to produce a staggering 3.5 million EVs.
5. Tesla Roadster
Then there is Tesla Roadster. It is another supercar with manual transmission. Scratch that.
It comes with two gear speeds, although it has no clutch.
Tesla touts the Roadster as a car designed for Performance and Aero Efficiency. "This EV boasts record-setting performance and efficiency," announced Tesla.
The Tesla Roadster has a top speed of 250 mph.
It can sprint from 0 to 60 mph in 1.9 seconds. The wheel torque is 10,000 Nm, and the battery range is an incredible 620 miles.
As an all-electric supercar, Roadster maximizes the potential of aerodynamic engineering—with record-setting performance and efficiency.
Inside, expect to find high-quality materials. From leather seats to the removable glass-panel roof, which you can stow in the trunk.
That said, it's important to point out that the
Tesla Roadster is still a concept, so there are likely to be more changes.
Cost
The entry-level Tesla Roadster is $200,000, and a limited-edition Founders Series is $50,000 more.
Expect to pay $250,000 for the Founder's Edition.
6. Jeep Magneto EV 2.0
Another EV with a transmission is the Jeep Magneto 2.0. Jeep proves that it's possible to have an off-roader with a manual transmission.
Driving this electric EV will be fun for most drivers. For instance, you'll get to leave the manual transmission in gear as you approach a red light. Step on the pedal when the lights turn green.
We only find a brake and speed pedal in electric cars. Check our article here about how many pedals there are in electric cars.
You will only use the gears when you make a hard launch or get on a highway.
The Magneto 2.0 comes with 20-inch rims with 40-inch tires.
Power train
The Magneto 2.0's motor has a higher peak amperage. It can release up to 850 pound-feet of torque and 625 horsepower.
Lastly, the Magneto 2.0 offers a six-speed manual transmission, making it an EV to consider.
Why Should You Try Having a Manual EV?
Most EVs these days typically don't have manual transmissions. If you are an experienced driver, you will find driving a tad boring.
But, some automakers are reintroducing multi-speed transmission to EVs. Cars with transmission include the original Tesla Roadster, Audi e-Tron, and the current Porsche Taycan. By 2030, we'll likely have a long list of EVs with manual transmission.
EVs with manual transmission are fun to drive. Ask anyone who has operated one. That driver will attest to this.
When you drive an agile EV sports car, you'll still want to feel the surge of acceleration. Or feel speed building multiple times as you go. You want to use your driving skills to push your car.
With a manual transmission, you'll feel in control of your EV.
Final Thoughts
EVs with transmission are some of the best cars to drive. First, they are less likely to be stolen. This is simply because operating a manually shifted requires a rare skill. Hence, such cars are not an easy target for car thieves.
So, if you can drive a manual, you should virtually drive any car, be it a motorbike or a minivan.
As you can see, manual transmission and gears are here to stay! So, enjoy switching gears.
Was this article helpful?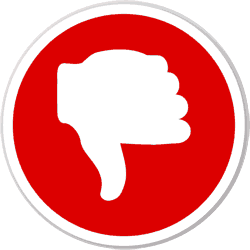 Did you find wrong information or was something missing?
We would love to hear your thoughts! (PS: We read ALL feedback)