Ducati Scramblers are built with the expertise to cater to the needs and preferences of various riders.
Although they have succeeded on this front, they do have some problems typical to them.
We have researched the Ducati Scrambler and come up with some problems you are likely to face while using this bike model.
1) Excess Heat Production
The engine is air-cooled,  meaning the cylinders do not have water jackets around them to transfer the heat of combustion to a liquid, as a water-cooled bike would.
Instead, there are fins around the cylinder's perimeter that radiate heat and exchange it with the surrounding air.
Air-cooled motors are simple, light, cost-effective, and easy to maintain, but they come at a cost. If the bike isn't moving, then the hot-air generated by the motor has no air-flow to exchange with, resulting in hot, stagnant air wafting up from the motor and onto the rider's legs.
This can be uncomfortable, even painful if you're sitting on an idling Scrambler for an extended period of time. If your Scrambler gets too hot while you're stationary and idling, hit the kill switch.
As soon as you approach that gut-wrenching wall of traffic, shut the motor off and walk the bike forward as traffic progresses inch by inch. Stay vigilant, and once the cars up ahead are in motion at 10 mph, fire up your Scrambler and get ready to cruise.
These days, very few bikes are only air-cooled. Most air-cooled bikes also use an oil-cooling radiator.
The oil-radiator mounted at the front of the motor uses flowing air to remove heat from the oil, which is then supplied back to the motor at a cooler temperature.
So, while it is common to feel the heat emanating from your bike, as long as you're shutting it off after five minutes or more of idling and turning it back on when it's time to ride, you're not risking engine damage.
Most motorcycles come with a digital gauge that indicates your engine's temperature and an indicator light signaling a high temperature. If you have legs of iron and forget to kill the bike and see your gauge approaching red, or if your indicator flicks on, find a safe spot to park and let the bike sit for about 15 minutes.
2) Side Stand Problems
Most motorcycles come with a side stand responsible for propping the bike up when you are parking temporarily.
The side stand sensor is a switch that indicates if the side stand is deployed.
If the bike is in gear and the kickstand is down, the sensor kills the engine, and you won't be able to start it back up until the stand is up or the bike is in neutral; a safety precaution preventing you from riding with your side stand down.
The design used a pivot bolt to press the sensor when the side stand is extended, interrupting the sensor's signal and stalling the bike. It became apparent that several 2015-2016 models left the factory with an insufficient pivot bolt size of 15mm, instead of the 17mm bolt it should have had installed.
As a result, the nuts could detach, and the bolt could loosen, preventing the sensor switch from detecting the stand's position. When an affected Scrambler is parked, this may prevent the engine from starting.
When riding, the sensor-switch pin may become disengaged, which could:
Cause the engine to stall, or

Allow the rider to start the engine and the bike to ride with the side stand still deployed
This issue made Ducati recall over 5,000 of the bikes produced in 2015-2016.
Dealers were asked to replace the pivot nut on the side stand, but if you're the owner of a Scrambler from one of those years and you're having that issue, make sure your Ducati Scrambler's side stand sensor has been updated with the 17mm pivot bolt.
3) Faulty Clutch System
A motorcycle clutch is a bike component that enables the engine to be isolated from the other parts responsible for driving the bike. Hence, it allows the motor to spin and, when you pull your clutch lever in, it stalls the transmission.
When your motorcycle has a faulty clutch, you may have problems starting the bike or shifting gears.
In 2016, Ducati mechanics began seeing issues with clutch plates failing. They've since informed Scrambler owners that come Scramblers had been shipped from the factory with incorrect clutch-cable settings with little or no free play.
While some were adjusted at the dealerships, as mechanics encountered the tight cables, unfortunately, some Scramblers went home with riders before the issue had been caught.
A free play in the clutch-cable is important, and an improperly tuned cable can result in a snapped cable, staling your engine and rendering your bike useless until it's repaired. Worse, if left unadjusted for long periods of time, an overtightened cable could lead to clutch plate failure.
It's normal for shifting to feel clunky when the bike is first started-up, and the oil is cold and thick, especially in cold weather, but once the engine warms and the oil thins, it should feel normal again.
If gear-shifting stays clunky, check that you're using the proper oil. Regardless, all riders should learn the appropriate amount of play on their clutch-cable and have it adjusted asap if it is too tight.
General Pros and Con for the Ducati Scrambler
Typically, most motorcycles have their positive sides and their negatives, and the Ducati Scrambler is not an exception. We have, therefore, made a summary of its pros and cons.
Pros
The Ducati scrambler has a retro look as well as a lineup of exciting colors.
So, if you are in love with vibrant and playful colors, the Ducati Scrambler has got you covered.
A powerful engine equals a sturdy bike, and that is the mechanism behind the Ducati Scrambler. With its V-twin engine rider-friendly, Ducati has again made a motorcycle model that is both appealing and effective.
One crucial factor to consider when buying a bike is the cost. Ducati has a reputation for making quality bikes with quality components, which may end up being a bit pricey. However, based on the Ducati price standards, the Scrambler models are relatively inexpensive.
Additionally, the Ducati Scrambler has a comfortable build that sits the rider effectively. For added comfort, the Ducati Scrambler gives riders a USB port as well as a phone pouch under the seat.
Cons
The Ducati scrambler produces excessive heat while running.
Over 5,000 of the 2015-2016 models had a faulty side stand.
Clutch cable may be lacking appropriate free-play, requiring adjustment.
Basic suspension while riding at high speed.
What Do The Reviews Say?
The Ducati Scrambler comes fitted with a comfortable seat to allow you to ride for hours at a stretch.
Its V- twin engine is equipped with cylinders having two valves each and a 50mm throttle body with a dual injector.
Cycle World refers to the Ducati Scrambler as "A sporty-handling, classically styled Ducati that stickers for less than $10K". The Ducati Scrambler has a Termignoni exhaust with a 2-in-1 function.
Scramblers have excellent throttle response as well as an upgraded low-end torque. Additionally, this bike model has an LED headlight, turn signals, and taillights. Scrambler also has a hydraulic clutch system all the more for aiding smooth movement.
However, the Ducati Scrambler needs frequent suspension adjustments.
[Source: Cycle World]
The extra coating on the engine of the Scrambler is one of the styling changes.
There are also color-coordinated add-ons noticed on the seat, and the exhaust heat shield all blended perfectly to give you a premium look.
The Ducati Scrambler has a Multimedia system that enables you to connect your phone via Bluetooth. You can receive incoming calls and switch songs, and view incoming messages.
Motorcycle.com says, "The 803cc L-Twin engine and EFI provide smooth torque delivery that's easily controlled via the rider's right hand". The elongated shift lever gives you a more comfortable feel while riding, whether while sitting or standing.
Furthermore, the Scrambler has a generally linear power delivery and a low seat that gives accessibility to riders with different body types. You also get to enjoy a premium feel while riding this bike model.
Although the Ducati Scrambler allows you to do a lot with the LCD screen, it is a bit of a tight squeeze.
[Source: Motorcycle.com]
What is the Resale Value on The Ducati Scrambler?
The Ducati Scrambler is one of the reliable models available in the Ducati line of products. Hence, reselling it would not pose much of an issue.
So we have lined up an estimated resale value list for the Ducati Scrambler.
| | | | |
| --- | --- | --- | --- |
| Bike model | Year | Mileage (km/h) | Price ($) |
| Ducati Scrambler Sixty2 | 2019 | 7500 | 3,965.73 |
| Ducati Scrambler Sixty2 | 2018 | 15,000 | 3,548.28 |
| Ducati Scrambler Sixty2 | 2017 | 30,000 | 3,339.56 |
| Ducati Scrambler Sixty2 | 2016 | 45,000 | 2,922.11 |
| Ducati Scrambler Sixty2 | 2015 | 60,000 | 2,504.67 |
NB: The above resale values are only based on an estimate and could be different based on individual preferences.
Final Thoughts
The Ducati Scrambler is a trusty two-wheeled steed that combines a sleek build with a powerful engine.
Despite a few factory hiccups over the years, the case with most vehicle manufacturers, this little ripper packs a valuable punch for the money.
The best way to get the most out of your Ducati Scrambler, or any motorcycle, is to take your bike to a trusted auto mechanic for routine check-ups and maintenance.
Was this article helpful?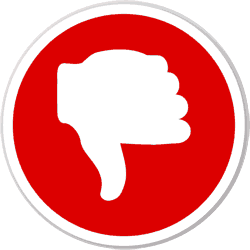 Did you find wrong information or was something missing?
We would love to hear your thoughts! (PS: We read ALL feedback)
ⓘ  The information in this article is based on data from National Highway Traffic Safety Administration (NHTSA) recall reports, consumer complaints submitted to the NHTSA, reliability ratings from J.D. Power, auto review and rating sites such as Edmunds, specialist forums, etc. We analyzed this data to provide insights into the best and worst years for these vehicle models.
---